Thinking of buying an Asus laptop? In this article, I will be providing insights on the Asus brand of laptop and whether you should opt for one or not.
Asus laptops are marketed as being versatile for everyday use, whether for work or play. The company is one of the largest PC vendors by sales and was ranked 5th this year.
The laptops are known for their unrivalled mobility, durability, and battery life for your multimedia and media usage. And they also happen to be cheaper than some of their competitors, but one thing is sure, you get more value than the money paid.
To know why Asus laptops are cheaper, the company is one of the biggest motherboard manufacturers globally, and motherboards are often the most expensive part of a laptop, and they got that sorted out as they manufacture theirs in bulk, hence why they can afford to have a cheaper cost of production (which translates to a cheaper price) than their competitors who have to source for motherboards from other manufacturers.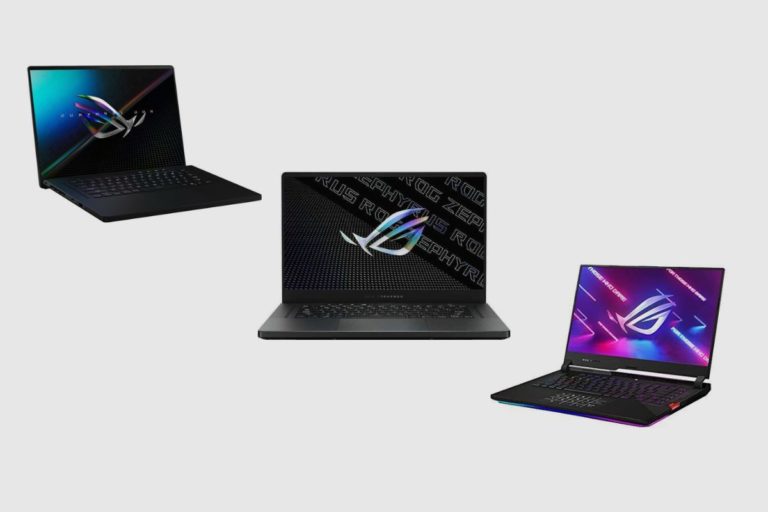 Is Asus A Good Brand For Laptops?
Asus laptops are just as good as any other durable laptop brand, and they are very budget-friendly. They provide users with the level of performance they need.
Some of the best Asus laptops you can buy today include:
Asus ZenBook 13 UX325EA
Asus Chromebook Flip C436
Asus ROG Zephyrus M16
Asus Chromebook Detachable CM3
Asus ZenBook Pro 14 Duo OLED
Asus ROG Flow X13
Asus ProArt StudioBook 15
Asus ExpertBook B9450
These are just a few of the great options available from Asus.
Gaming With Asus Laptops
When it comes to gaming, Asus laptops are top-notch and reliable, with the Asus brand winning lots of awards for its gaming laptops. The ROG series and TUF series rank up as honourable mentions in this category. But I would say that the ROGs are better as they are made of metal, use Intel CPUs, and possess overclock facilities. Unlike the TUFs that use AMD CPUs.
Asus laptops also boast of great battery life. For instance, the Vivobook can last up to 24 hours without charging. But as a rule of thumb, the battery life duration depletes with time, but with responsible use, the battery can last for about 3 to 4 years before replacement.
In the aspect of design, Asus laptops have a great philosophy, with a great focus on aesthetics. Asus always monitors the quality of the materials used on each device and constantly improves on them. In addition, these laptops are always sleek, stylish and light. Great stuff as you do not have to carry a heavy device about. Portability.
Asus is also known for offering free peripherals and added services to its customers. This explains why it has earned customer loyalty, hence boosting its popularity.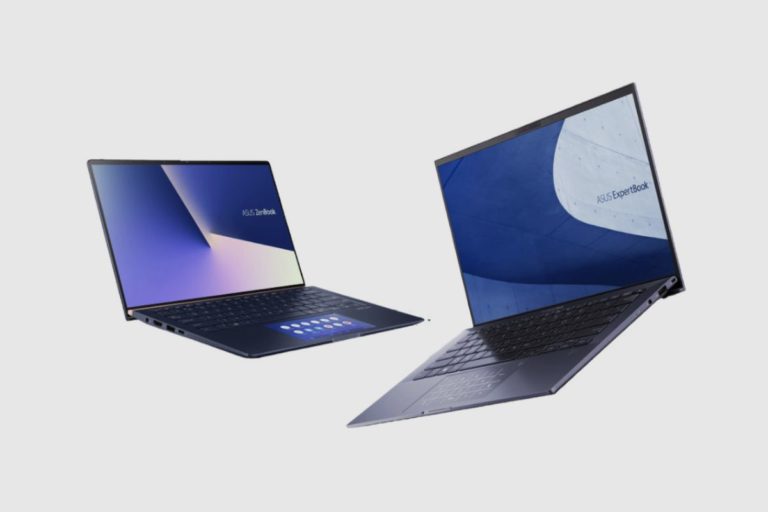 How Durable Are Asus Laptops?
Durability is one key selling point of the Asus laptop brand. An Asus laptop is expected to last between 3 to 4 years of regular use, barring any physical damage. And this durability range is comparable to that of competitors like Acer, Hp and Dell.
However, you must know that the cheaper the Asus laptop, the lesser the build quality. The expensive models are more durable. For instance, the ASUS ROG Zephyrus S is a certified military-grade, and that means it survived a series of durability tests, such as dropping the laptop repeatedly from a 4-foot height.
Performance
Overall, the build quality of Asus laptops is great. But as a principle, the more expensive the laptop, the better the build quality. The materials used are good, and they are well put together. Even the so-called cheap Asus laptops do not look or feel cheap.
The build quality of the Asus laptops contributes to their longevity. And they tend to have good warranty coverage. The laptops are also known for their great battery life.
Also, the Asus laptops dedicated to gaming are also top-notch, as they handle heavy-duty gaming pretty well. And they also cost cheaper when compared to their competitors.
The laptops utilise highly optimised processors that can handle long-term heavy loads. The selling point is optimised performance with the lowest specifications, and this is what makes the laptops the first choice for high-end users such as gamers and graphics designers. Generally, laptops take care of heavy workloads with ease and efficiency.
What Is Important To Know?
I would use this section to discuss the advantages and what might count as disadvantages of Asus laptops.
Starting off with the advantages, generally, the laptops are of high quality, as they are efficient for multitasking. Another thing to know is that Asus laptops are relatively cheaper when compared to the value they provide. This brings laptops to the reach of many computer users.
The laptops are also known for their high-resolution screens, which are great for gamers and graphic designers. You can also find some laptop brands with touchable LCD screens.
Also, in the area of design, you cannot go wrong with Asus laptops, as they always have a sleek appeal to buyers, and they offer lightweight PCs, which almost everyone would love.
Now to what might count as disadvantages, many of the latest Asus laptops do not come with CD/DVD drives; you would not be able to play CD-requiring video games or install apps contained in CDs.
Also, Asus is quick to update its items; this might be overwhelming for users. Finally, some Asus laptops experience trouble converting from portrait to landscape display with the Windows 8 operating system when you detach the device from the keyboard and try to transform it into a tablet.
Tips To Improve The Durability
The first tip is to prevent the laptop from water and dust. Ensure you clean your device regularly and prevent it from any physical damage. You also have to ensure that you use your laptop in a cool environment.
If you are one that moves around with your laptop a lot, you should consider cushioning the laptop, getting a padded case for it or a bag.
Also, you have to ensure that the operating system is up to date and the laptop is protected from malware.
You also have to optimise your storage; reduce the work the hard drive does by clearing out junk files, removing unwanted items and emptying the recycle bin to clear up space.
The battery is an essential part you have to pay attention to. Do not allow the battery to overheat or get too cold; room temperature is recommended.
Do not overcharge, and you can also install software that helps monitor your battery's health. You should also upgrade your laptop's hardware when the need arises.
Opinion
In my opinion, Asus laptops are generally great as they afford you durability and high performance at a cheaper rate when compared to competitors. The company's goal of providing users with budget-friendly laptops that provide optimised performance is worth celebrating. Great stuff.
Final Thoughts
Overall, Asus laptops are both stylish and durable, making them a great choice for anyone looking for a reliable laptop at a reasonable price. However, keep in mind that individual laptops may vary in terms of quality, so be sure to do your research before making your purchase on specific models.
Image Gallery – Asus Laptop Durability
References: Asus Vivo.