The Asus Vivobook X515JA laptop is a mid-range Windows 10 Home device with the 10th Gen Intel Core i3 and Integrated Intel UHD Graphics.
The Asus Vivobook X515 Laptop is a budget laptop that cuts back on display, battery life and performance. But it does have some good features, like its thin profile of just 0.8 inches thick, slim bezels around the screen and a decent keyboard for those who need to type out long documents or emails. If your needs are simple, then this could do what you want from a laptop at a reasonable price.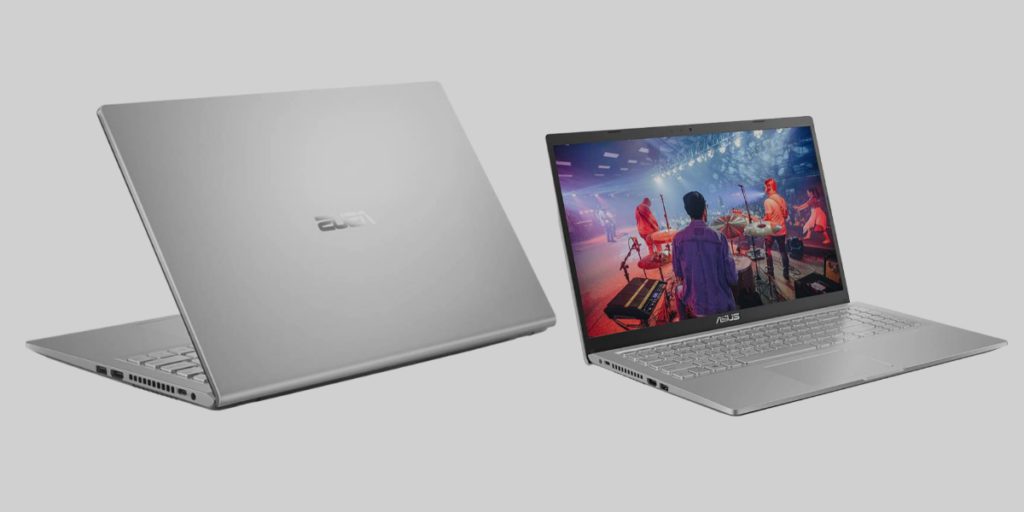 Design – Asus X515JA Review
The Asus Vivobook X515JA laptop has a Slate-Gray chassis made completely out of plastic. It measures 14.1 x 9.2 x 0.8 inches in width, length and thickness and weighs 1.8kg which makes it fit conveniently with thin and lightweight devices. This laptop has an ErgoLift hinge which raises the base for a better thermal performance and typing experience.
It comes with a solid backlit keyboard with 1.4mm key travel, a fingerprint scanner and a smooth touchpad. The chiclet keyboard arrangement on this laptop leaves enough room for you to rest your palm so as to type comfortably. It also ships with a nice port selection; an HDMI port, a headphone audio combo jack, Type-A USB 3.0, Type-C USB 3.0, 2x USB 2.0 port and a microSD card slot for expandable memory.
Display – Asus Vivobook 15 X515JA
The ASUS VivoBook X515JA is a 15.6-inch device with a NanoEdge display, 60Hz refresh rate and 500:1 contrast ratio with narrow viewing angles. It has a Full HD display at 1920 x 1080 pixels resolution, 88% screen-to-body ratio, and a peak brightness of 205 nits.
The display has a dim colour that makes the colour of some movies look worn, and for some, you have to strain your eyes to see dark scenes. The display on this laptop takes 48% AdobeRGB colour space and 65% of the sRGB colour gamut.
Performance and Battery life
The VivoBook X515JA laptop is equipped with an Intel Core-i3 processor, integrated Intel UHD graphics, 8GB RAM and 128GB of internal storage, which does a decent job in handling basic everyday tasks and even a low level of gaming. It has dual bottom-facing speakers that let you watch videos and listen to music without using headphones, although the vocals sound strained.
It has a built-in 720p webcam which isn't good enough for anything except on days when there's an emergency meeting at work. The best thing to do is to get an external webcam that works well with this device. The heat management is very good as it doesn't get too hot to use, and the fans are pretty quiet compared to some other devices.
The battery life on the VivoBook X515JA is tested to last 6 hours with continuous web browsing over a stable Wi-Fi at 150 nits of brightness which is better than some more expensive devices.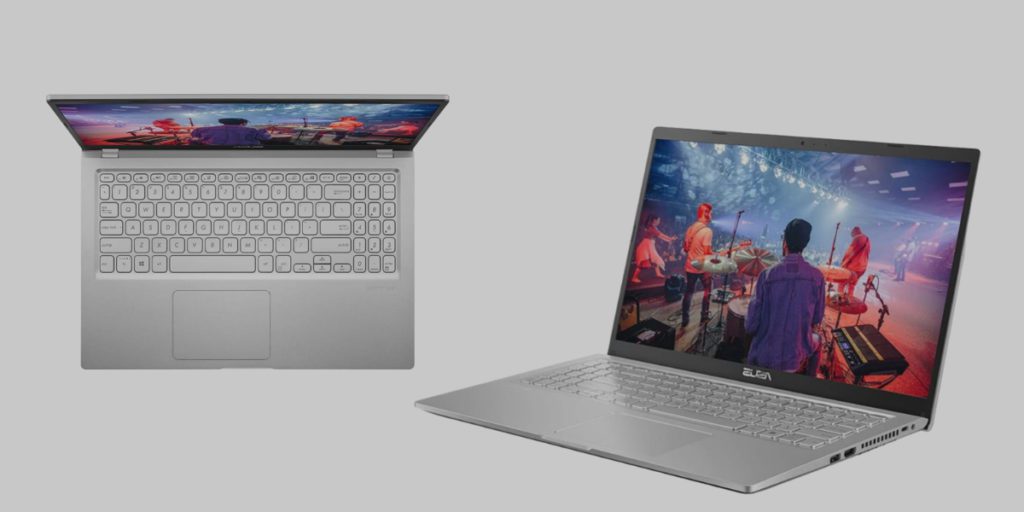 Features of the VivoBook ASUS Laptop X515JA
Thin and lightweight.
15.6 inches screen size.
It has a 720p webcam.
It has ErgoLift hinges.
Backlit keyboard.
Fingerprint reader.
Nice port selection.
Slim bezels on both sides of the display.
Specifications
Operating system: Windows 10 Home (64-bit)
Processor: 10th Gen Intel Core i3 1005G1 1.2 GHz-3.4Gz
Graphics: Integrated Intel UHD Graphics G1
Display: 15.6 inches, 60Hz, 1920 x 1080 pixels @141ppi density
RAM: 8GB DDR4
Storage: 128GB SSD
Camera: 720p front-facing
Connectivity: Wi-Fi 5, Bluetooth 4.1
Ports: USB 3.0 Type-C, USB 3.0 Type-A, 2x USB 2.0, HDMI port, 3.5mm audio combo jack, Micro SD card reader
Sensors: Fingerprint sensor
Dimensions: 14.1 x 9.1 x 0.8 inches
Weight: 1.8kg
Battery: 37Wh
Colour: Slate Grey
Pros
It is lightweight.
It has a good port selection.
It is affordable.
Cons
Dim display.
Poor battery life.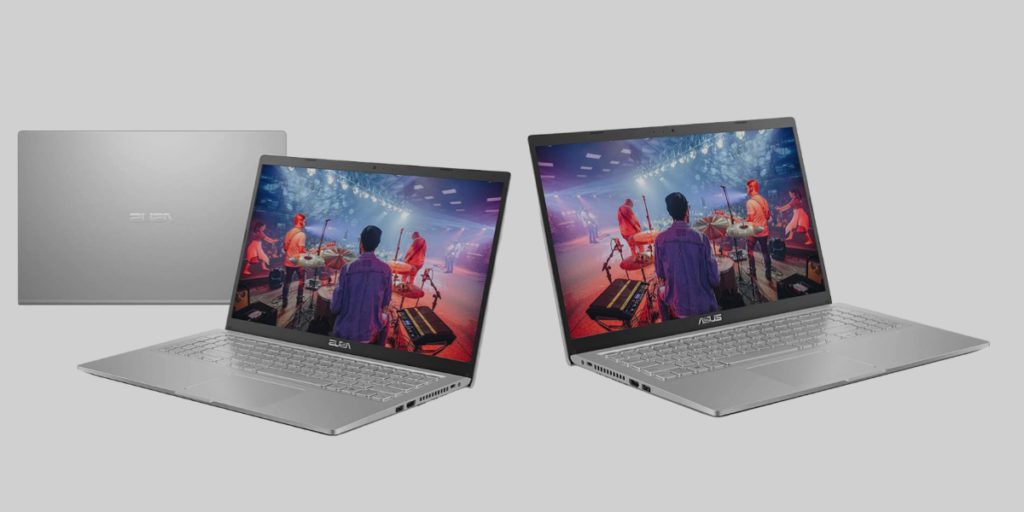 Buyer's Guide – VivoBook ASUS X515 JA laptop
The VivoBook ASUS X515JA laptop is a decent and affordable device with a display that almost covers the widescreen edge-to-edge, thin chassis, and numerous ports, but you will be getting less battery life, performance and a dim display. These are the compromises made to save money on this device. you pay for a device sold at this price.
How much is the ASUS VivoBook X515JA Laptop?
The Asus VivoBook X515JA is sold for $480.99 on Amazon, but you can try other retail stores for price comparison. It features an Intel Core i3-1005G1 processor with 8GB of RAM and 128GB SSD storage. With an extra $200, you can get an Intel i5-1035G1 processor variant with 512GB of storage.
ASUS VivoBook X515JA Laptop Alternative Available Series
Listed below are the ASUS VivoBook X laptop series;
VivoBook 15 X512
VivoBook X541S
Is the ASUS VivoBook X515JA Laptop worth buying?
The ASUS VivoBook X515JA Laptop is a good laptop with decent performance and features. The laptop is designed for people who want to buy high-performing laptops at an affordable price.
Conclusion
The Asus VivoBook X515JA is capable of handling simple everyday tasks with ease and a little bit of gaming too, but if you are looking for a high-performance device, this is not the upgrade you're looking for.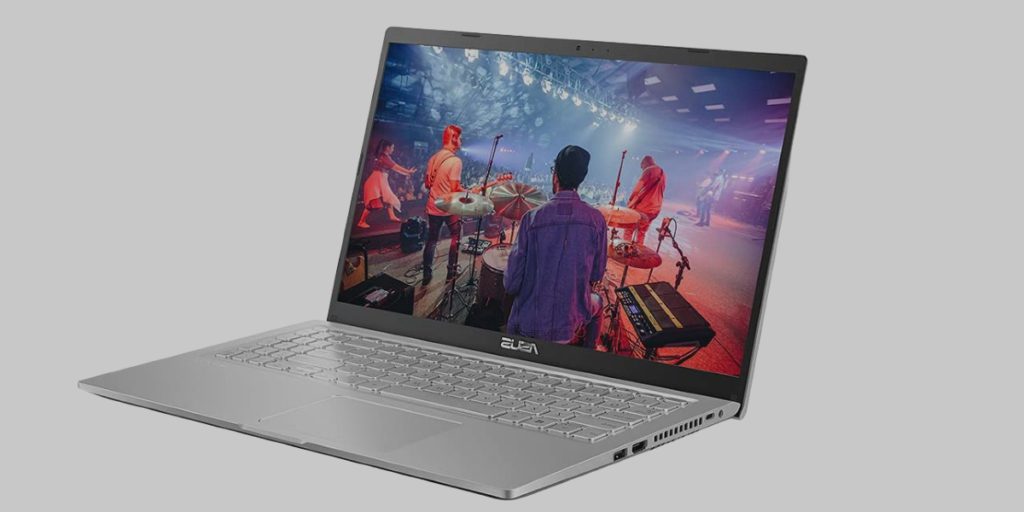 FAQ – ASUS VivoBook X515JA Laptop Review
Q: Is the Asus VivoBook X514JA Laptop worth getting?
Ans: The answer depends on what you want out of your computer. If you need something cheap and light, then yes, otherwise no, because it's just so mediocre.
Q: Does the Asus VivoBook X515JA Laptop have a backlit keyboard?
Ans: Yes, it has a backlit keyboard.
Q: What does the fingerprint scanner look like?
Ans: It looks like a small circle which also serves as the power button.
Q: How long does the battery last when using the Asus VivoBook X515JA Laptop?
Ans: On average, about five hours.
Q: Which version of the operating system does the Asus VivoBook X515JA Laptop come with?
Ans: Windows 10.
Q: Will the Asus VivoBook X515JA Laptop run games well?
Ans: Not really, unless you play casual games.
Q: Are there any cons to having a touchscreen, and is the Asus VivoBook X515JA Laptop touchscreen?
Ans: There aren't many cons to having a touch screen except for some people who prefer physical buttons instead. The Asus VivoBook X515JA is not a touchscreen laptop.
Q: Where do I find more information about the Asus VivoBook X515JA Laptop?
Ans: You can check the official ASUS website.
Q: Is The Asus X515JA Battery Life Good?
Ans: The Asus X515JA battery life is good for non-resource-intensive tasks; it can last up to 6 hours on average, which is more than enough for most people's daily laptop needs. However, if you are planning to use the laptop for resource-intensive tasks like gaming or video editing, you may want to consider another model with a longer battery life.
Product Image Gallery – ASUS VivoBook X515JA Laptop Review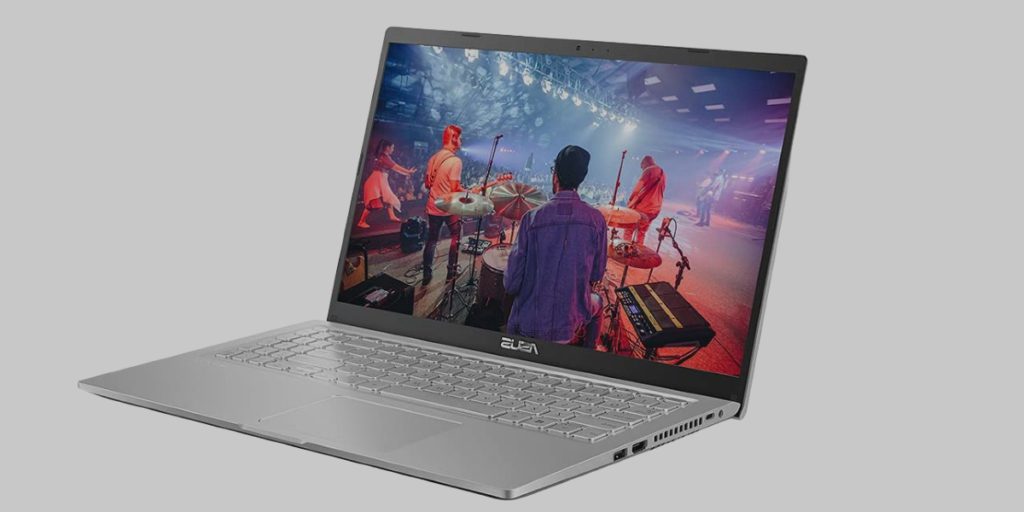 Other Related Posts About The Asus X515JA VivoBook Laptop:
References: Asus, Asus VivoBook X Series.