If you're a graphic artist or someone who likes to do some digital graphic drawing, you may be wondering if the Wacom One is a good pen tablet for beginners or if you should just stick with another type of tablet.
In this article, I will be talking about one of Wacom's inexpensive pen display tablets called the Wacom one, and I will be answering questions about whether this device is good for beginners.
Is the Wacom One Good For Beginners?
The Wacom One is one of Wacom's inexpensive, entry-level pen display tablets that are good for beginners. It has great specifications for people who are just starting out with graphic artistry or people with little experience with digital graphic drawing tablets. It has great features and is very easy to use.
It comes with a pressure-sensitive stylus and works with other Wacom stylus pens that are compatible with this digital graphic pen tablet.
Related Post: Can You Use the Wacom One Without a Computer?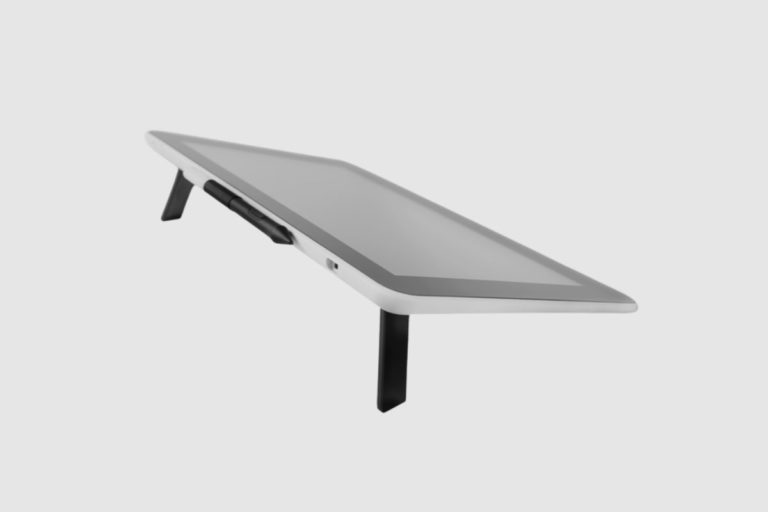 What is Wacom One?
Wacom One is one of Wacom's digital pen and touch tablets designed for creative applications; it features pressure-sensitive pen input and multi-touch support for a natural drawing experience. The tablet also includes a detachable stand for comfortable use.
It is a pen display tablet that needs to be plugged into a laptop or a desktop computer before you can use it. It is an external monitor on which you can draw, write or make illustrations. This pen tablet is also suitable for beginners or people with little or no experience in graphic artistry.
Once you plug your Wacom one into a larger screen, anything you draw or illustrate on the tablet shows on your larger screen. It is made for beginners because it does not have high-end features that more experienced graphic artists make use of, but it has enough great features for people who are just starting out or have limited experience with graphic artistry.
There is another product of Wacom that is also a beginner's tablet called One by Wacom, which might be a bit confusing.
The difference between the One by Wacom and the Wacom One, which this article is about, is that the former does not have a screen, and the latter does.
So, if you are trying to purchase a Wacom One, make sure you look out for a device that has a screen so you would not get the other One by Wacom by accident.
The Features of Wacom One
The Wacom one pen drawing tablet has a lot of amazing features. It is made of quality materials, just like every other Wacom device. It has a very nice feel when you are holding it, and it is also very light, so it is easy for you to carry it around in your bag.
It has a 13.3-inch full HD screen display with 1920 x 1080 pixels resolution and a 72% colour Gamut. The screen has a textured film on it which gives it a little more grip when you are drawing. There is no touchscreen on the Wacom One.
The display of the Wacom One is not bonded or laminated; this reduces the amount of space between the screen and the glass above. Lamination reduces the amount of space between the glass and the screen below and is something other devices you are familiar with having, such as your mobile phones.
It comes with a pressure-sensitive stylus which is battery-free with 4096 levels of pressure sensitivity. If you are wondering what pressure sensitivity is, it is basically how your strokes appear when you apply pressure to your stylus. For example, if you apply a bit of pressure when using your stylus pen, your strokes come out heavier than when you do not apply pressure to your pen.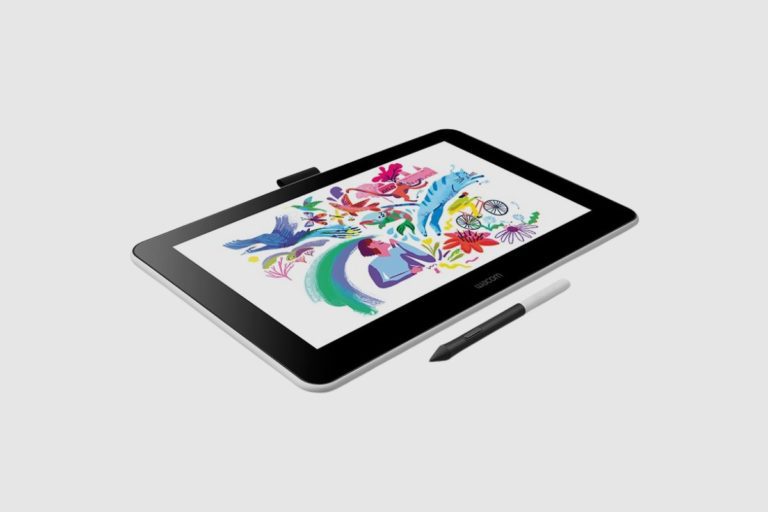 The Benefits of Wacom One
Here are some of the benefits of Wacom One:
It is one of the least expensive Wacom drawing tablets
It has a screen unlike the other Wacom beginners tablet
The stylus pen is very durable
The stylus does not use a battery
You will be getting a very good drawing experience
The stylus pen holds pressure really well
The tablet itself is very light
It is very portable and easy to carry around; even though you need a cable to connect it to your monitor or laptop screen, the cable can easily fit into your bag.
The Drawbacks of Wacom One
Here are some of the drawbacks of the Wacom One:
When compared to other competitive low-budget pen tablets, it costs more by about $100, more or less.
The display is not laminated
No USB type C cable
The Verdict: Is Wacom One Good For Beginners?
Wacom one is a very capable tablet with very amazing features for beginners. It is very easy to connect and use, and the screen is very responsive when using a compatible stylus pen.
The levels of pressure sensitivity at 4096 are very standard and will definitely give you an amazing user experience. You can use it for a bunch of digital activities like sketching, doodling, drawing and making presentations.
It is compatible with almost any device, including a Chromebook, so you do not have to worry about its compatibility with any device you might have because it probably is compatible. It is also compatible with a lot of software. This is definitely a device that will give you great quality for the money spent on purchasing it.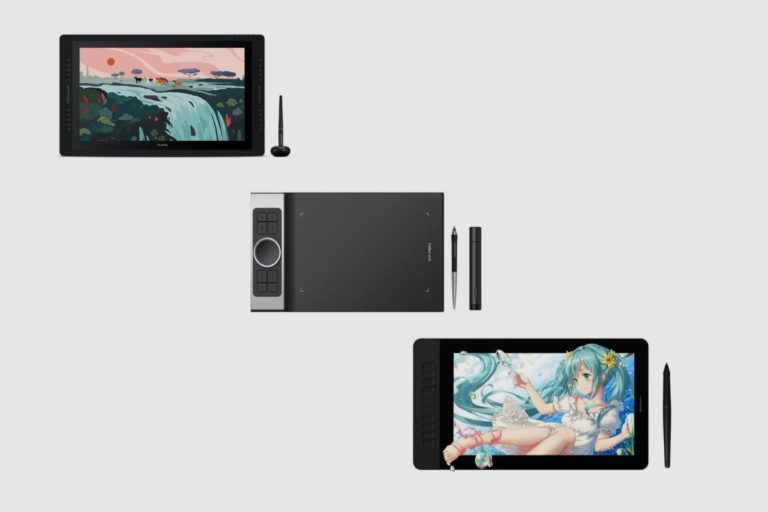 3 Alternatives to Wacom One
Here are 3 alternatives to Wacom One:
Huion Kamvas Pro 24:
The Huion Kamvas Pro 24 is one good alternative to the Wacom One. It has a battery-free stylus with 8192 levels of pressure sensitivity.
The quality of the display is fantastic, and you will be getting a stellar performance from this device. The price is quite on the high side, but you will be getting great value for your money.
XP-Pen Deco Pro:
This is another great option with a battery-free stylus pen that has 8192 pressure sensitivity levels. One advantage it has over the Wacom one is that it uses a USB type C connection cable which is the most common type of connection now. It has a great price and is equally easy to use.
Gaomon PD 1560:
This is a good drawing tablet for beginners. It is made of excellent quality, and you get useful shortcut keys with this pen tablet.
It comes with an active smart digital stylus pen with 8192 levels of pressure sensitivity. It has great value, it is not the brightest on the market, but it is bright enough to use conveniently.
Conclusion
Overall, the Wacom One is a pen tablet specifically for entry-level or minimum-experienced graphic artists. If you're looking for graphic tablets that are simple to use and easy to connect, the Wacom One is a great option.
However, if you are a professional or experienced graphic artist, this tablet will not suffice, and you should consider the Intuos or Cintiq models.
Image Gallery – Is Wacom One Good For Beginners?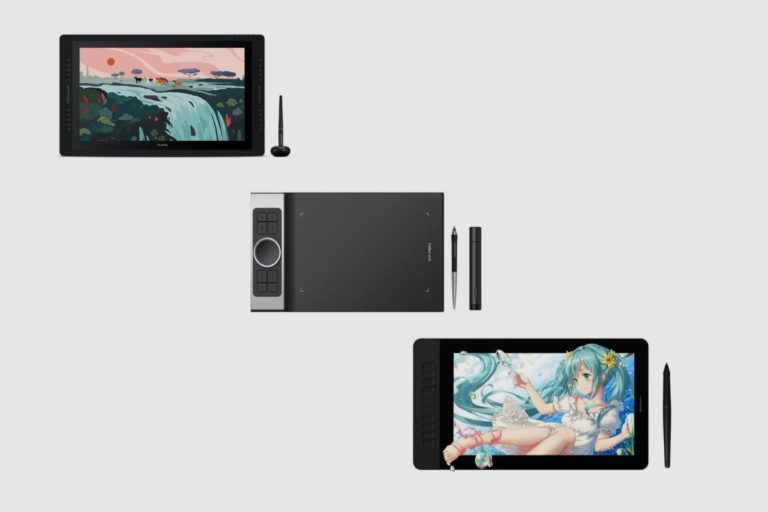 References: Wacom.