Wacom is a company that produces drawing tablets, which are common among digital artists. They are one of the leading companies that produce quality and capable devices used by digital artists.
If you are new to digital art or you are just curious about what a Wacom tablet is and what it is used for, then this article is for you.
In this article, I will be talking about all the Wacom tablets and answering questions like what the tablet is used for.
Related Post: What Is The Difference Between One By Wacom And Intuos?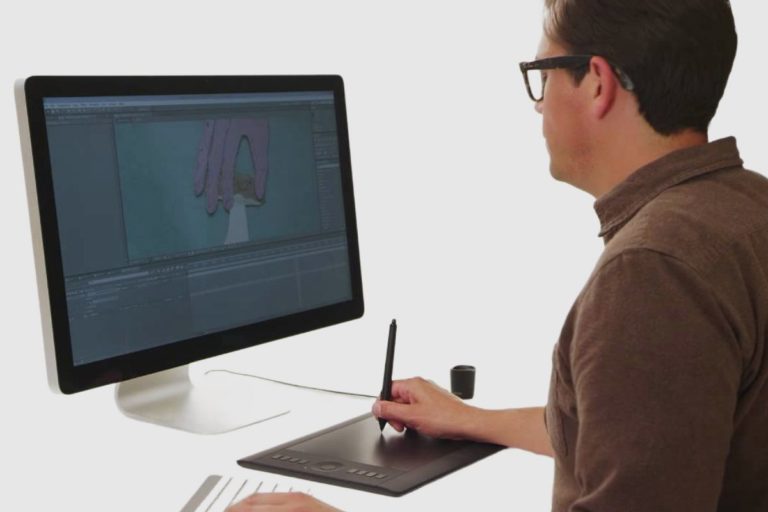 What Is The Wacom Tablet Used For?
Wacom's tablets are digital graphic drawing tablets mostly used by graphic artists that you can plug into your Mac, PC or Chromebook. It comes with a stylus that you can use to draw, write or do mark-ups on the screen.
It is basically a tablet with a touch surface that allows the content to show on your monitor screen when you use the stylus pen that comes with it. It is good for illustrations, doodles or sketches.
If you are a digital artist, a filmmaker, a photographer or anyone that works digitally, the Wacom tablet is for you.
What Are The Benefits Of Using A Wacom Tablet?
There are several benefits of using a Wacom tablet:
The Wacom tablets have different variations depending on your level of experience. If you are a beginner, a student or someone who wants a very affordable pen tablet, you can get the One by Wacom pen tablet, and which costs just $50 on Amazon. If you are a more experienced digital artist, you can choose other models like the Wacom Intuos or the Wacom Cintiq class. There is a Wacom tablet that fits your needs as a digital artist that would also accommodate your budget.
The Wacom Intuos and the One by Wacom are compatible with Chromebooks.
Wacom tablets work with a wide range of software. For example, you can use the tablet to control your input if you are teaching a class or doing a presentation with zoom or Google Office. There are also collaborative software programs like Cami.
The Wacom stylus pens are very durable; some of them do not use batteries, so you do not have to worry about charging or the battery running out.
Wacom tablets do not use batteries, which makes the tablet last as long as you need with no battery restrictions.
It is made of great quality, and the nibs on the stylus pens are very durable, so you can use it for a while before it needs to be replaced.
It is a pressure-sensitive tablet. You can control the thinness or thickness of your strokes by the amount of pressure you add to them. For example, If you add a lot of pressure when holding the pen, your strokes will come out dark.
The Wacom pens come with replacement nibs and the tools you need to replace them.
You can do heavier tasks like animation and other professional work on the Intuos and Cintiq series.
How Can You Use A Wacom Tablet?
One of the good things about Wacom tablets is that they are easy to use. All you have to do is connect the Wacom Tablet to your PC, MacBook or Chromebook through the available connectivity method available on the model you purchase, whether USB or Bluetooth.
It is not a standalone tablet, so it has to be connected first before you can use it. There is a light that indicates that the tablet is on.
If you are using a Chromebook, the setup is very easy. All you have to do is connect the Wacom drawing tablet to your Chromebook and start using it, as long as the Chromebook is compatible. You do not have to install any drivers, unlike with the MacBook or PC.
If you own a PC or a Mac, once you connect the Wacom tablet to your desktop, you would have to download and install the drivers from their site in order for the tablet to work with your computer. After installing the drivers, you can adjust the settings to whatever is most comfortable for you. You can set things like the position, right or left-handed, adjust the pressure sensitivity levels, and set the buttons on the pen to make interactions easier. Then you can install the software you want to work with and start creating.
Whatever it is you do on the pen tablet will appear on your monitor screen as long as it is on and connected appropriately.
Conclusion
If you are looking for graphic tablets that are not complicated to use and easy to connect, you should consider getting any of the Wacom pen tablets. The model you would opt for depends on what you want to use it for.
If you are a beginner, you should consider the One by Wacom, a professional or more experienced graphic artist would lean towards the Intuos or Cintiq models.
Wacom's tablets bring good quality and come at pocket-friendly prices, making it a good investment in pen tablets as you would be getting great value for your money.
Image Gallery – What is the Wacom Tablet Used For?
Other Related Wacom Posts:
Do Wacom Pens Work on iPads?
Wacom Intuos Pen Tablet Review.
One by Wacom Pen Tablet Review.
What Is A Digital Drawing Tablet, And Why Would You Need One?
References: Digital Graphic Tablet.