Wacom is a company that produces pen tablets alongside stylus pens. They have a variety of graphic tablets ranging from the pocket-friendly One by Wacom pen tablet for beginner digital artists and students to the Wacom Intuos for more experienced digital artists, and much more.
Every Wacom graphic tablet comes with a Wacom stylus pen compatible with it. Generally, depending on the product, any stylus pen can work on a graphic tablet as long as it is compatible.
For example, a stylus that Wacom did not produce can still work on Wacom graphic tablets as long as it is compatible. 
The reverse is also the case, as the Wacom stylus pens can also work with other graphic tablets that Wacom did not produce.
In this article, I will be talking about whether the Wacom pen works on iPads.
Do Wacom Pen work on iPads?
There are specific Wacom pens that are made specially to be compatible with iPads. The model of iPad you have will determine which Wacom pen you should purchase. Certain Wacom pens work better with certain iPad models.
In the next subheadings of this article, I will be talking in detail about which Wacom pens are the best suitable for different models of the iPad.
What Wacom Pen Would Work on an iPad?
Generally, the most common Wacom pen that you can use with your iPad is the Intuos Creative Stylus 2. This stylus is compatible with iPads and is commonly referred to as the pressure-sensitive iPad stylus from Wacom.
However, the Intuos Creative stylus 2 is not the only Wacom stylus pen that is compatible with iPads. The other Wacom stylus pens that work on an iPad include:
Bamboo Fine line 3
Bamboo Duos Plus
Bamboo Alpha Stylus Gen 2
Bamboo Solo stylus
Bamboo Ink
Bamboo Ink Plus.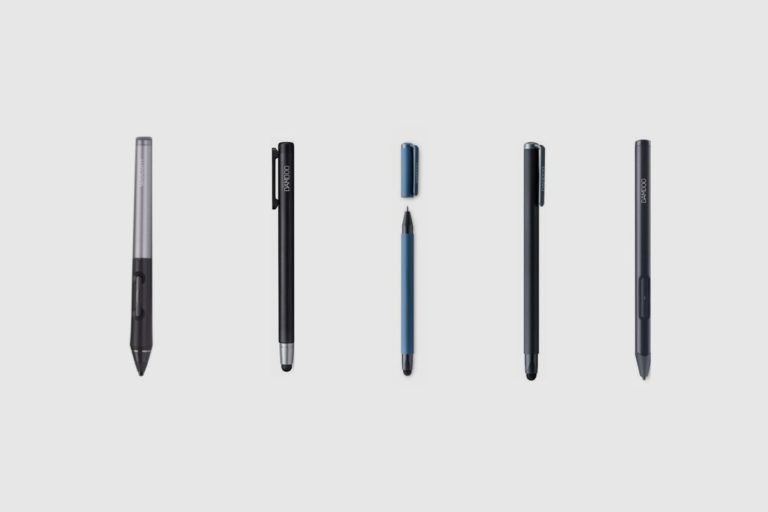 The Best Wacom Pen for iPad?
One of the best Wacom pens for your iPad is the Intuos Creative Stylus 2. It is a pressure-sensitive stylus with a thin tip made for iPads by Wacom. The tin tips make the graphics on the tablet come out very real. It is very durable, and you don't need to replace the nibs till after a couple of months, which is, of course, subject to how you use it. It retails for about $80 on Amazon.
Another great choice is the Wacom Bamboo Alpha stylus. This pen is designed to deliver a very natural writing experience. It is made of quality materials that ensure durability and a new nib design to ensure longevity and an overall better feel on screen. It works with the iPad and any other device that responds to finger touch. It retails for $30 on Amazon.
The Wacom Bamboo Duo Stylus is compatible with iPads in general, but it is best compatible with the following iPads:
Apple iPad Mini, Apple iPad Air, Apple iPad 4, Apple iPad Air 2, Apple iPad Mini 3, Apple iPad 3, Apple iPad Mini 2, Apple iPad 2.
It has an exchangeable nib which is super responsive and provides the best pen-on-screen experience. A unique feature of this stylus is that it doubles as a ballpoint pen, making it capable of writing on paper too.
This stylus goes for $20 on Amazon.
Wacom's Bamboo Solo stylus is another of Wacom's products that are compatible with iPads. It is made of high-quality carbon fibre nibs, making it very smooth when using it on your iPad, with fluent navigation. The nibs are made of quality materials, making them very durable. You wouldn't need to change the nibs frequently.
It costs $30 on Amazon.
The Bamboo sketch is also a very good stylus option for your iPad made by Wacom. It comes with a lot of options to help with your creativity. It has a thin tip, making your sketches feel very natural, and it is pressure-sensitive. You can draw, sketch, write and even paint with this stylus.
The same goes for the Bamboo Fine line, Bamboo Ink and the Bamboo Ink plus. They are all very durable styluses and are compatible with iPads.
You can make a decision on which Wacom Stylus to purchase for your iPad depending on your personal preferences, the specifications you want and your budget.
Do Wacom Pen work with iPad Pro?
Generally, Wacom pens that are compatible with Apple iPad are also compatible with iPad Pro. However, there are some Wacom pens that are best compatible with iPad Pro.
One of the best Wacom styluses for iPad Pro is Bamboo Fine Line 3.
It has Bluetooth connectivity, and the battery lasts for about 18 hours. It is made with quality materials and gives your work a natural feel.
The pressure sensitivity level is 2048, which is good enough. If you are into sketching and note-taking, it is ideal for you. If you are someone who loves calligraphy, it is also good for writing.
The Wacom 4th Gen Bamboo stylus duo is also great for the iPad Pro. It has great pressure sensitivity; the nibs are made with premium materials, making them long-lasting. It also doubles as a ball pen which you can use to write on paper.
Other good options for the iPad Pro are: Bamboo Duo, Bamboo Ink stylus, and Bamboo Duo plus.
Conclusion
As mentioned earlier, some Wacom stylus pens are specifically compatible with some models of Apple iPads. These include the Bamboo Stylus plus, Intuos Creative Stylus 2, and Bamboo stylus Duo. 
However, it would depend on your personal preference, specifications and budget to decide which of these many styluses made by Wacom to get for your Apple iPad.
Image Gallery
References: Pen Tablet.