The Acer Swift 3 is a good mid-range laptop that can handle various tasks very well. This laptop is seen as one of the premier Ultrabooks on the market by Acer. Within this series, there are two different models to suit different needs and price ranges, and these are the Acer Swift 3 laptop and the Acer Swift 3X laptop.
In this article, I will be going through both laptops to determine which one is good for gaming and which one is better than the other for gaming. I will also be checking out some of their other features to see how they impact the overall gaming experience.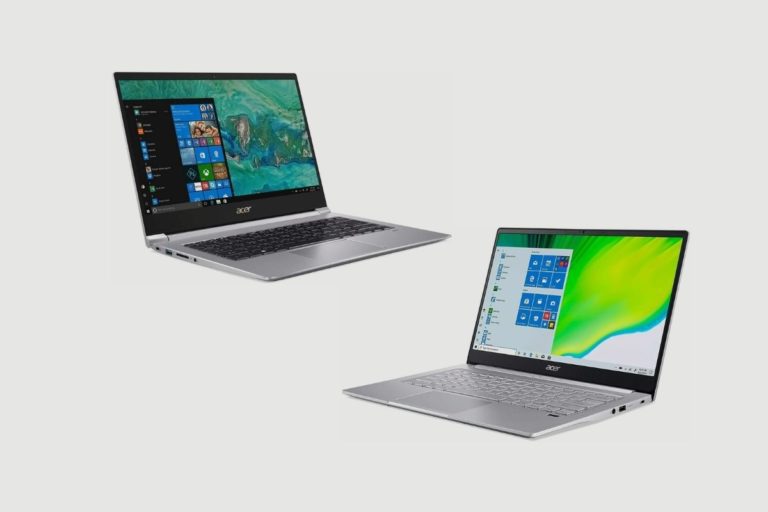 What are the Specs for the Acer Swift 3 and the 3X?
| | |
| --- | --- |
| Acer Swift 3 | Acer Swift 3X |
| Intel Core i5-11357G7/ Core i7-1165G7Iris Xe Graphics 8GB DDR4512 NVMe SSDWi-Fi 63:2 Aspect Raito | Intel Core i5-11357G7/ Core i7-1165G7Intel Iris Xe Max (DG-1)8GB DDR4512 NVMe SSDWi-Fi 616:9 Aspect Ratio |
What are Their Screen Size and Resolution?
They are both 14" screens with full HD display at 1080p, but they do differ in their aspect ratios as the swift 3 has a 3:2 aspect ratio, and the 3X has the standard 16:9 aspect ratio. However, that's not the only place they differ. Both Laptops have slightly different colour accuracy ratings.
The Swift 3 has a 100% sRGB, a 79% aRGB, and an 81% DCI-P3 colour accuracy rating. While the 3X has a 97% sRGB, a 74% aRGB, and a 74% DCI-P3 rating.
While the Acer Swift 3 laptop may have a slight advantage over the Acer Swift 3X in terms of colour accuracy, both laptops still offer excellent colour reproduction that will allow gamers to enjoy vibrant and colourful gaming experiences.
What is the Battery Life like on both Laptops?
Both Laptops lasted about 7hrs on our general use test, which was a good battery use experience but not the best. Most laptops within its price range can last at least 10hrs at best, so it was a bit of a letdown seeing it die after about 7hrs of use, including watching YouTube videos and some general browsing at 50% max brightness.
On the Gaming side of things, we were able to get about just over an hour of use out of the two of them, which is unsurprising given their general use averages.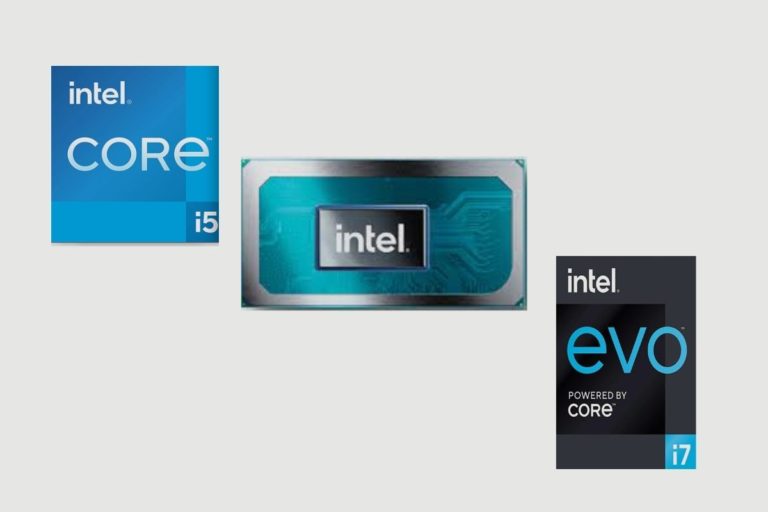 Processor
Both laptops make use of Intel's 11th generation Tigerlake processors which can either be bought as a core i5 or core i7 models. Although the core i7 has the EVO advanced pc sticker which means the processor is slightly faster than the average core i7 on the market.
Graphics Card,
This is the main place both laptops differ, and while they both make use of Intel Iris integrated graphics chips, the 3X has the slight advantage of having a second integrated graphics chip called the iris max, making for a slightly more powerful gaming experience.
Both laptops make use of intel's new "Deep-link power-sharing technology". This allows both laptops to divert power from the CPU to the GPU when it is engaged with a more graphical intensive activity like gaming and vice versa when the CPU requires more power.
Thus giving a solid boost to whatever task you set out to perform, and this is where the iris max chip has the advantage over the basic integrated chip on the Swift 3, as 3X can boost both chips to ramp up its performance. Intel has stated that their deep link tech can provide up to 1.2X improvement on any task requiring power diversion.
Performance
When we ran it through our gaming test, it provided some interesting results. When we tested Hitman 3 at 1080p on low settings, we were able to get about 26fps on the Acer Swift 3 laptop, which was a below-average performance. On the Acer Swift 3X laptop, we were able to get about 40fps which was a definite improvement from the "3", but it wasn't the best performance.
When we tested the Shadow of the Tomb Raider, we were able to hit 30fps on the Swift 3 but on the Swift 3X; we saw another boost of about 45fps on it, which shows that the Iris Xe and max cards can push the 3X way ahead due to its dual sync technology, which allows for the 3X to make use of both chips on it to create similar levels of performance on a dedicated graphics card.
However, we were not able to make use of both chips on games like Rainbow Six Siege and CSGO, where we were able to hit 60fps and 100fps on both laptops, respectively. What we found out when we began to test more games was that the dual sync tech was not supported by many games, which meant that both chips could not be used simultaneously, so we wouldn't be able to reap the benefits of improved fps like in Hitman and Shadow of the Tomb Raider.
This is why when we tested both laptops on 3d mark's time spy, we got 28fps on the Swift 3, and we were able to get about 32fps on the 3X as "time spy" does not make use of both graphics chips. However, Windows is constantly updating games to support the dual sync technology. So, it is only a matter of time before more and more games are making use of this tech.
RAM and Storage
Both laptops make use of 8GB DDR4 RAM and 512 NVMe SSDs, which all provide some form of improvement on their overall gaming performance, but I would have loved to see an improved RAM and a larger SSD.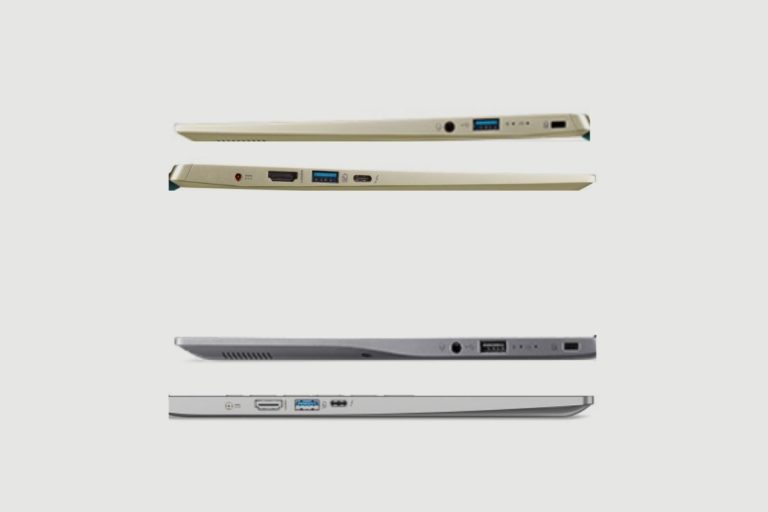 Ports and Features
The Acer Swift 3 and 3X both have good port and IO diversity. They both have dual USB 3.2, Thunderbolt 4 type C, and 1 HDMI port.
Some features include a fingerprint scanner, a 720p webcam, a backlit keyboard, a precision trackpad, and Wi-Fi 6.0, along with its dual sync and deep link technology.
How Much Does the Acer Swift 3 and the Swift 3X Cost?
The Acer Swift 3 and the Swift 3X have different price tags depending on the model. The Core i7 model is the most expensive, costing around $1200. The basic models of the Acer Swift 3 and the Swift 3X cost on average $900 and $1000, respectively.
Can The RAM In The Acer Swift 3 and Swift 3X Laptop Be Upgraded?
Yes, the Acer Swift 3 and Swift 3X laptops can have their RAM upgraded to 16GB. This is possible because the RAM is not soldered onto the motherboard.
How Heavy are the Acer Swift 3 and Swift 3X?
The Acer Swift 3 Weighs about 1.2kg which is about 2.65lbs, which is very good for an Ultrabook.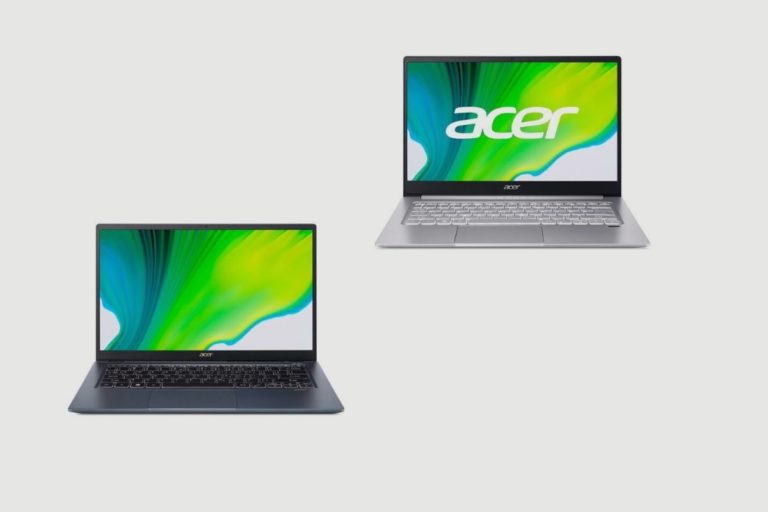 Is the Acer Swift 3 and the Acer Swift 3X Laptop Worth Buying for Gaming?
If you plan on gaming with either of these laptops, this may not be the laptop for you. Given its price, you can get something more geared toward gaming like the ASUS TUF Dash F15 gaming laptop for relatively the same price. The TUFF has an RTX 3070, an Intel Core i7-11370h with 16GB RAM and 1TB SSD, all for about $1100.
Conclusion
Although the Acer Swift 3 and Acer Swift 3X laptops are decent overall, they are not well-suited for gaming and would not be my top choice for that purpose.
However, they do have other strong features, such as their impressive displays with high colour accuracy ratings. I would recommend these laptops for other intensive productivity tasks like photo and video editing.