Using Google Pixel Buds earbuds for running might seem like a tricky proposition, but the reality is that they are surprisingly resilient and can handle a wide range of activities – even intense physical ones. But how well do they really fare? To answer this question, it's important to consider their water resistance, sound quality, and overall comfort.
Are The Google Pixel Buds Ideal For Jogging?
The Google Pixel Buds are designed with runners in mind, featuring a secure and comfortable fit that stays in place during intense workouts. Their sweat-resistant design allows for worry-free use, even in extreme weather conditions. With high-quality sound and durability that can withstand the demands of running, the Google Pixel Buds are a reliable and popular choice among fitness enthusiasts.
Related Post: Are the Google Pixel Buds Waterproof?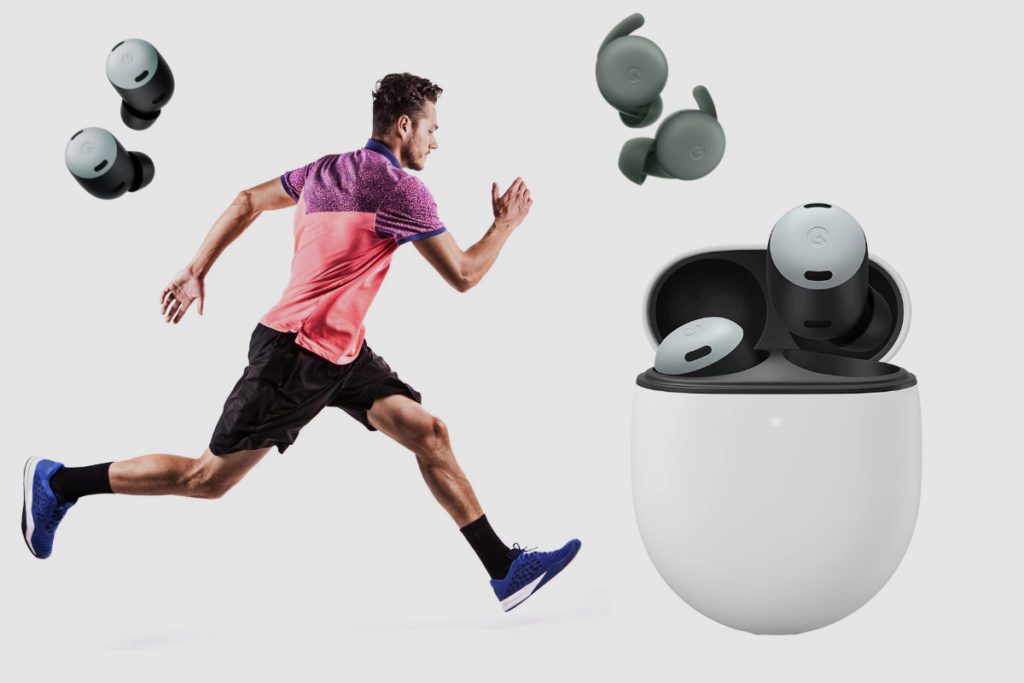 Are The Google Pixel Buds Reliable For Outdoor Workouts?
The Pixel Buds by Google are reliable for outdoor workouts or any other type of activity. What makes the Google Pixel Buds stand out from other earbuds is their unique design. The addition of wing tips on the side of the earbuds provides a secure grip, preventing them from slipping out during running. Additionally, the earbuds are designed to be passive noise cancellers, creating an air-tight seal with your ears to block out sound. An IPX4 water protection rating also helps keep the buds in place when sweat builds up.
These are just a few of the features that make the Google Pixel Buds a decent choice for extreme outdoor activities, such as running and jogging. However, these earbuds do have their drawbacks, such as the common complaint of not being loud enough. While the sound quality is good, it may not be as good as other flagship models like the Bose QuietComfort Earbuds. Although they do link up easily with Google Assistant, which can be helpful if you need to change up your music mid-run, but what's the point if the volume is lagging?
Nevertheless, the Google Pixel Buds are still a great option for those who are looking for decent mid-range earbuds to use while running or jogging.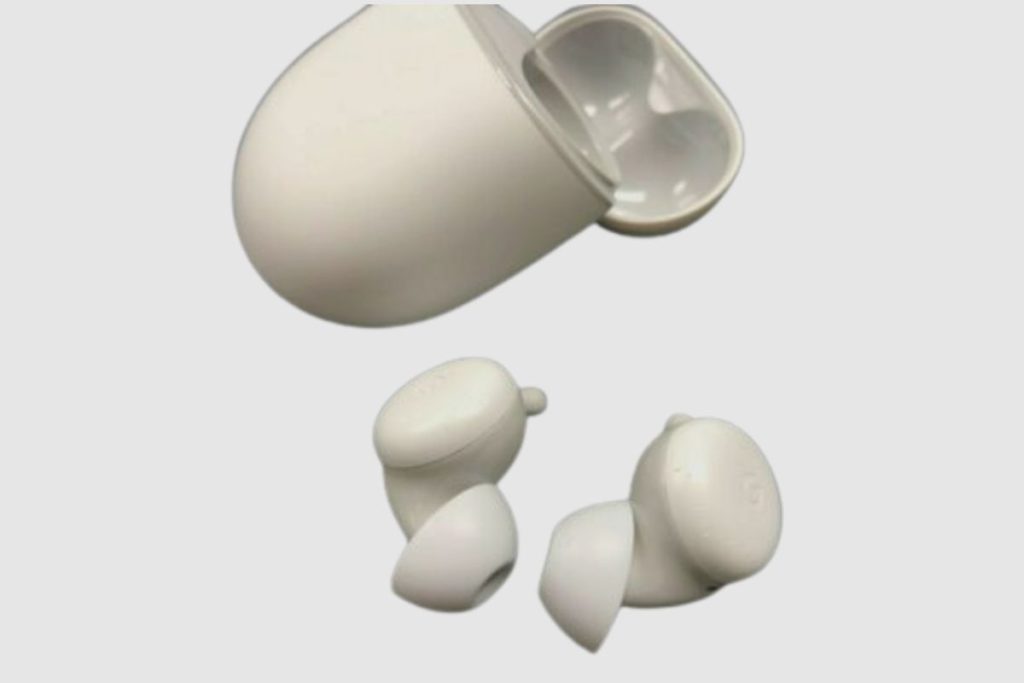 What are the Features and Specs found on the Google Pixel Buds
| | |
| --- | --- |
| Specs | Features |
| Bluetooth 5.0 | Earbuds have an IPX4 water protection rating |
| Custom-designed 12mm dynamic drivers | Case has an IPX2 water protection rating |
| Volume EQ | Passive Noise Cancellation |
| Charging Case is USB-C Qi Certified | IR proximity Sensor for in-ear detection to play and pause automatically |
| Three microphones | Motion-detecting accelerometer and gyroscope |
| Wind Blocking Mesh Covers | |
Are the Pixel Buds Comfortable?
The Pixel Buds are super lightweight and are very comfortable to wear for long periods, they are smooth and sleek to the touch, and they have very soft ear tips that come in three different sizes so you can get the best fit depending on your ear hole, size and shape.
Did you know that google had scanned over a thousand people's ears just to come up with the perfect ear fit? They were also designed to be the perfect workout companion, which is why they have an IPX4 water protection rating. This is what stops them from falling out of your ears when you begin to sweat during an intense workout session.
I found the Pixel buds to be very comfortable, and they weren't obtrusive, the ear tips didn't poke my ears, and they fit perfectly into my ears without any hassle. At some point, I forgot they were even in my ears, and it was almost like they weren't even there. I got the feeling that Google designed them to mesh perfectly with your ears and give you the feeling of serenity when they were in, and I was very impressed with how comfortable and lightweight they were.
In terms of comfort, I feel the Pixel buds might just edge out the Airpods, the Airpods are very comfortable, but they always made me know they were there. Either they pricked my ears a little when I put them in, or after a bit of time, they began to put a little bit of pressure on my ear lobes, and I had to take them off. However, I never felt such discomfort or pressure when I was using the Pixel Buds; they were the perfect example of what earbuds should feel like they weren't even there.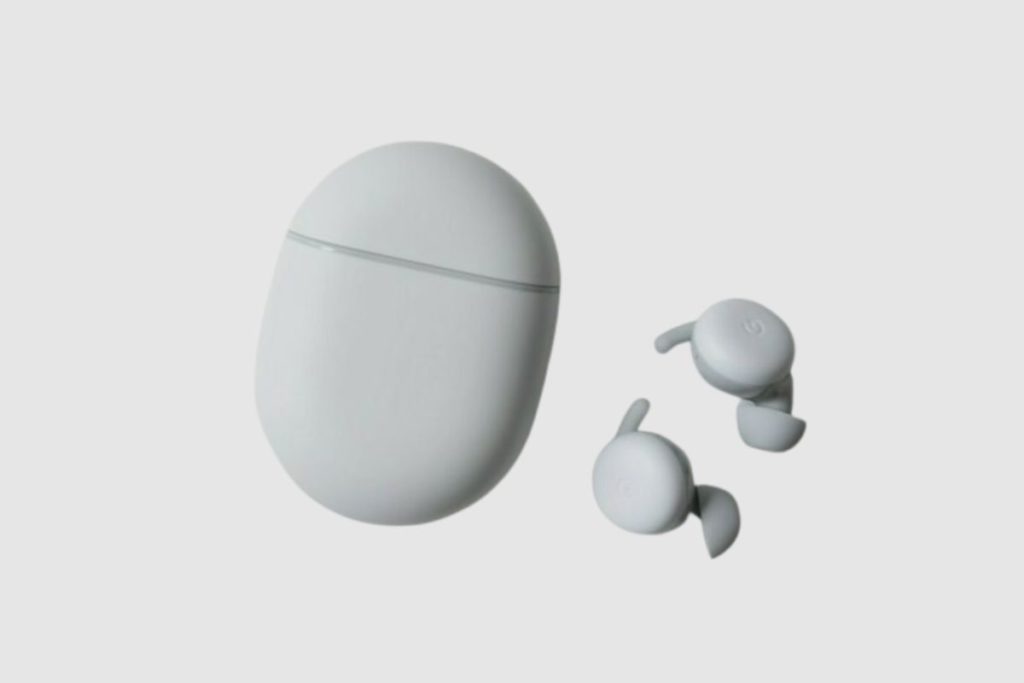 What are the Pros and Cons of Using the Pixel Buds
| | |
| --- | --- |
| Pros | Cons |
| Improved Sound | Limited Battery Life |
| Multipoint Support | Mic Quality could be better |
| No Frequent drops in Audio | No Active Noise Cancelation |
| Quick charge is quite fast | |
How Long Does the Battery Last on the Pixel Buds?
The Pixel Buds last about 5hrs on a single charge which is quite poor, to see if I'm being honest, but it does make up for it with the charging case, which does take it up to about 24hrs, which is good but not great. However, it does support fast charging, which gives you about 1 hour of playtime from only 10mins of charge, which is very impressive, by the way.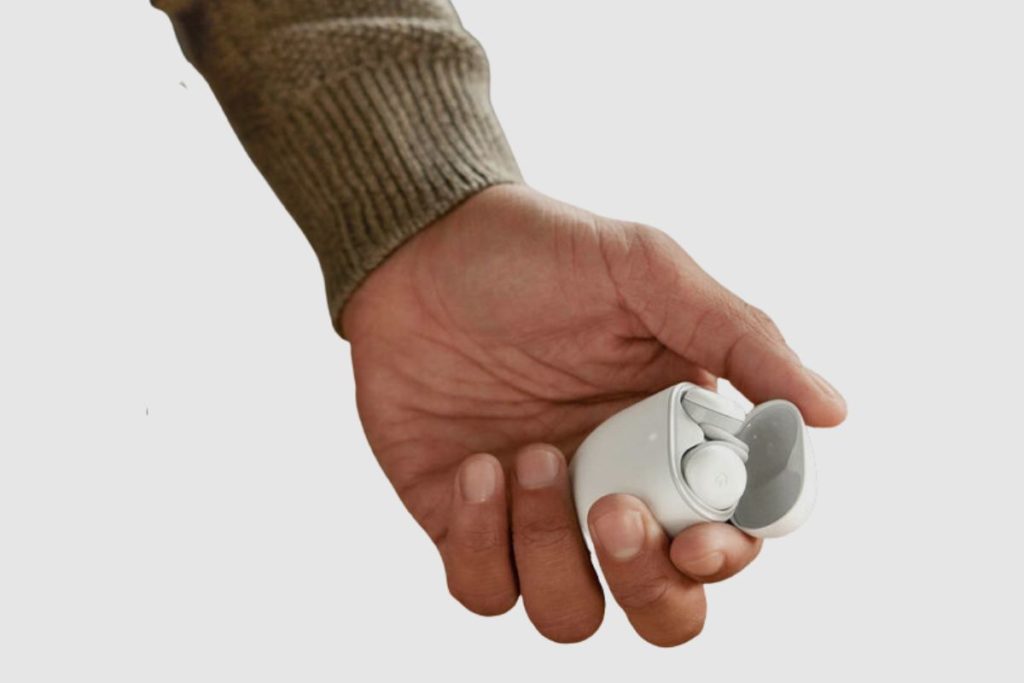 What is the Sound Quality Like on the Pixel Buds?
The sound quality on the Pixel buds is actually quite impressive, and that is very important because any earbud can have all the features in the world, and all of that is useful, but the most important thing everyone looks for in a pair of earbuds is the sound quality. That is why Airpods are still flying off the shelves and why most people won't even look at some other brands. It's because they can trust that apple will always provide a very good listening experience, and the Pixel buds don't fall short in this department.
I was quite impressed with the level of detail that the Google Pixel Buds could produce, and it was very impressive to hear the level of quality I got from these earbuds. I think what gives the pixel buds the advantage over some other earbuds is their 12mm drivers, which provide an incredible and well-balanced audio experience for the listener. They almost engulf you with a body of sound that could only explain as intense.
However, it is not all perfect, as the Pixel Buds have a slight drawback that I couldn't look past, and that is in its bass. The bass on the Pixel Buds lacked the necessary weight and attitude you would usually get from the more premium headphones. It's not like the bass was none existent, but it wasn't as punchy as I had hoped for, so I felt a big letdown on the songs that were very bass-intensive, especially the rap songs. However, the drivers delivered when I played more of the less bass-heavy pop songs, but this wasn't a deal breaker for me.
However, this is where I think the Airpods just have the advantage over the Pixel Buds, but the gap between the two earbuds isn't extremely wide, and I think it is something the guys at Google can work on and improve upon.
Opinion
No doubt that Google has done a good job with their Pixel Buds earbuds; however, they are still a few steps behind the competition when it comes to being the best earbuds on the market for athletes or outdoor enthusiasts.
Nonetheless, the Pixel Buds are still a decent choice for runners, athletes or any other outdoor activity enthusiasts who are looking to buy budget-friendly earbuds for their workouts.
Final Thoughts
Overall, the Google Pixel Buds earbuds are a good fit for running or any other type of intense workout in terms of ear comfort and sound quality. They manage to stay snug and comfortable in your ear, and the sound quality is detailed and impressive.
Also, based on durability, I would say that these earbuds are among the top best truly wireless earbuds available on the market right now. They can definitely withstand a lot of wear and tear.
The water resistance and fast charging were also quite impressive, and I didn't believe they would last as long as they did.
Product Image Gallery – Are Google Pixel Buds Good for Running?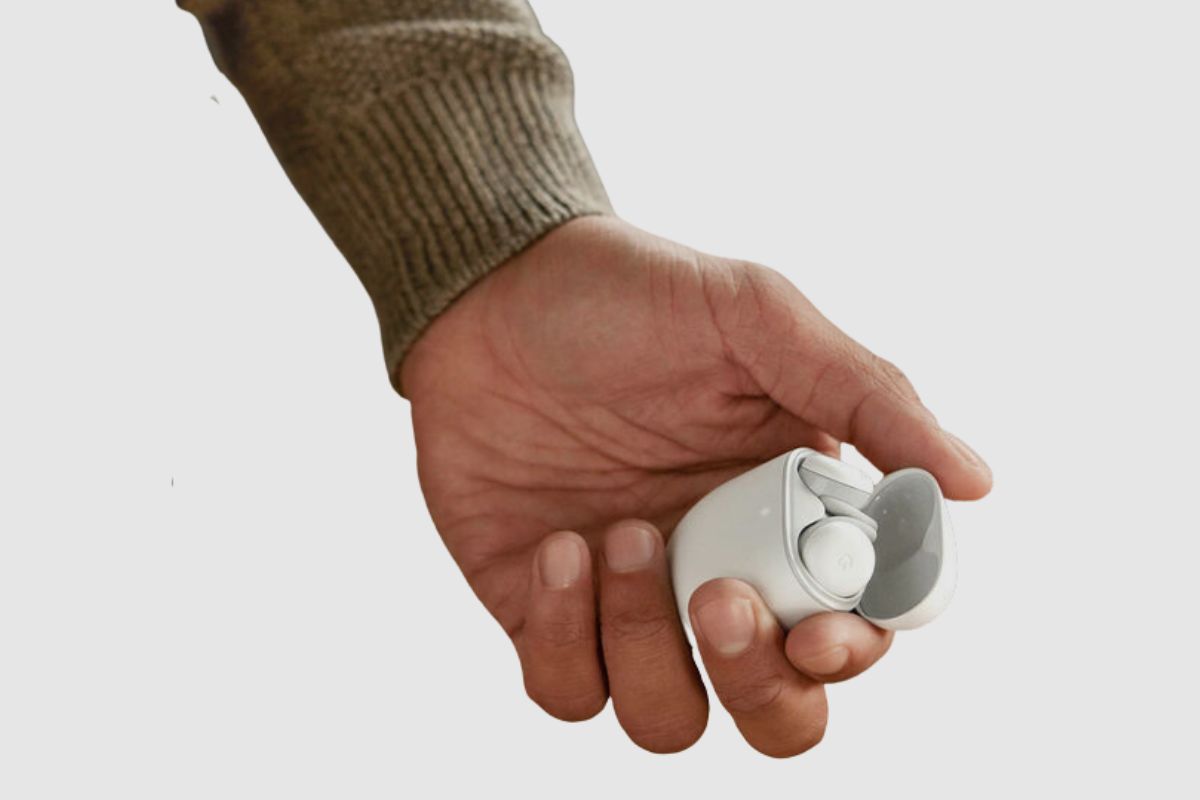 References: Google, Google Pixel Buds, Running.