Acer has been one of the top-reputed laptop brands for years now, and it's still a good option for consumers. While most consumers know the company for its inexpensive computers, here is the big question; are Acer laptops worth buying?
There is a general belief that Acer laptops are cheap; however, it is not all about the cost. One of the most factors that you should always consider when buying a laptop is its performance and durability.
They're not as good as Apple laptops, and they don't have the same design and quality. So why should I buy them?
In this blog post, I will be sharing some facts and my personal thoughts regarding Acer laptops, including the strengths and weaknesses of their laptops.
Are Acer Laptops Good?
Acer laptops are a good choice for many consumers because they offer a variety of features and benefits. For example, Acer laptops are known for their affordability, making them a great option for budget-conscious shoppers.
Additionally, Acer laptops offer a wide range of features and options, allowing shoppers to find a model that meets their specific needs. For instance, some Acer laptops come equipped with powerful processors and graphics cards, making them a choice for casual gamers or power users with midrange needs.
However, it still all depends on your needs for a laptop. If you are looking for laptops with good performance and durability, then Acer is not the best laptop choice for such quality.
Acer laptops come in different price ranges, from cheap, affordable, to costly, premium ones. They are designed for particular use like portable business laptops, high-spec gaming laptops, and convertible art laptops. 
Acer laptops have quite impressive battery life when it comes to battery power. However, it depends on the model you choose.
They can efficiently run for 4 to 6 hours when you're using them for everyday tasks like web browsing, word processing, or doing small tasks like online photo editing, writing, etc.
Most Acer midrange priced laptops come with a good processor, a decent display, and many ports.
You can also get its parts replaced. Some of the budget Acer laptops don't come with great durability, but thankfully, the parts of their product are easily accessible in the market, or you can get replaceable parts from the company.
Are Acer Laptops Good For Gaming?
Not all Acer laptops are suitable for gaming. The low-cost Acer laptops are not good for gaming due to their slow processors and low-end graphics that can't run high resource-intense games like Counter-Strike, Call of Duty, etc.
However, Acer's midrange laptops are suitable for casual gaming, while their premium laptops are great for gaming, including high resource-intense gaming.
Are Acer Laptops Good For Music Production?
There are several Acer laptops which are particularly good for music production and also cost-effective. For example, the Acer Swift 3 laptop and the Acer Aspire 5 laptop are the two mid-range yet impressive Acer laptops that you can use for your next music production.
Besides the models mentioned above, Acer has other affordable laptops for music production, such as the Acer Aspire 5 A515, Acer Aspire VX, Swift 5, E 15, and much more.
Interestingly, all of these laptops cost under $1,000. The price for some of them is less than $700, while a few are under $500.
So it means that you can easily buy the best Acer laptops for music production without breaking your bank.
In addition to the price range, Acer is still a decent laptop and a good option based on other factors such as long battery life, impressive specs, and much more to fulfil all your music production needs.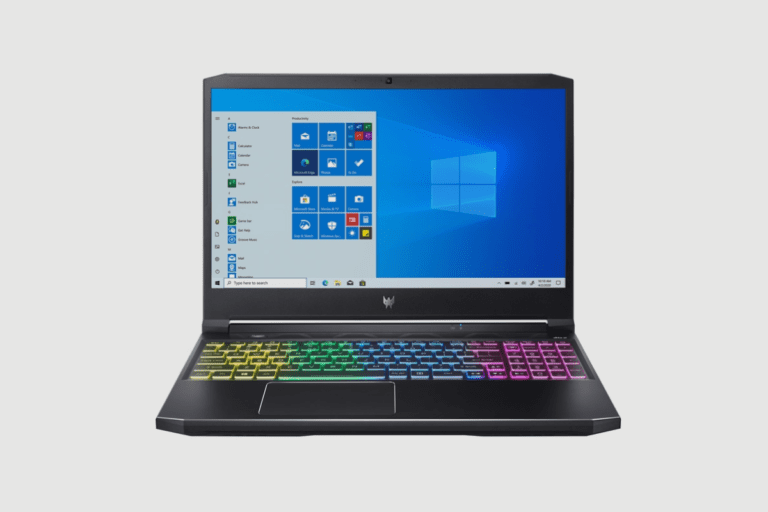 Are Acer Laptops Good For College Students?
The Acer Swift 3 laptop is excellent for college students based on affordability. The laptop is powerful enough to handle routine tasks, including midrange resource-intense tasks and web browsing.
With the quality build of the Acer Swift 3, the laptop is lightweight enough to carry around while on college or university runs.
Are Acer Laptops Good For Programming?
Acer laptops are a popular choice for many programmers due to their affordable price point and wide range of features. While Acer laptops may not be the absolute best choice for every programmer, they provide a good balance of price and performance that makes them a great option for many users.
One of the most important things to consider when choosing a laptop for programming is the processor. Acer laptops typically use Intel processors, which are known for their good performance. Another important consideration is the amount of RAM.
If you are looking for an Acer laptop with a reasonable entry price, the Acer Aspire 5 is a good option to consider. It's affordable and can handle complex programming tasks.
Depending on where you are shopping from, the average cost for the Acer Aspire 5 is between $549 and $600. This laptop is powerful enough for graphics designing, programming and much more.
Acer Aspire 5 Specs
The Acer Aspire 5 comes with an Intel Core i5 quad-core processor and the latest 10th generation with 8GB of RAM.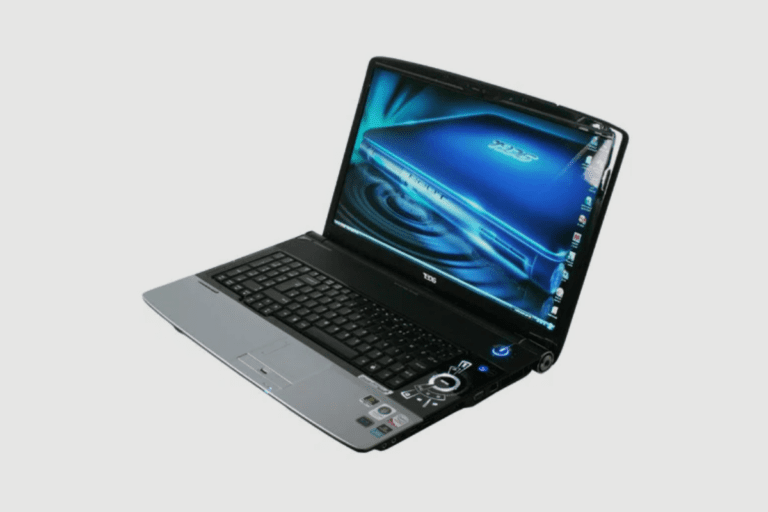 Can Acer Laptops Play Blu Ray?
Most of the newer generation of Acer laptops cannot play Blu-ray because they don't come with built-in Blu-ray hardware (no built-in CD or DVD player).
However, if you are buying one of the very old models of the Acer laptops, then it's likely to come with a disc drive which will likely play Blu-ray discs.
But if your Acer laptop is one of the newer generations, you will need to buy external hardware if you want to play Blu-ray discs.
Can Acer Laptops Run Fortnite?
Some Acer laptops, such as the Acer Predator Helios gaming laptop and Acer Nitro 5 laptop, are suitable for games like the Fortnite or other high resource-intense games.
However, these two laptops are more expensive than the average Acer laptops because their average cost is above $1,000. Aside from the price, they are undoubtedly an excellent choice for gaming laptops.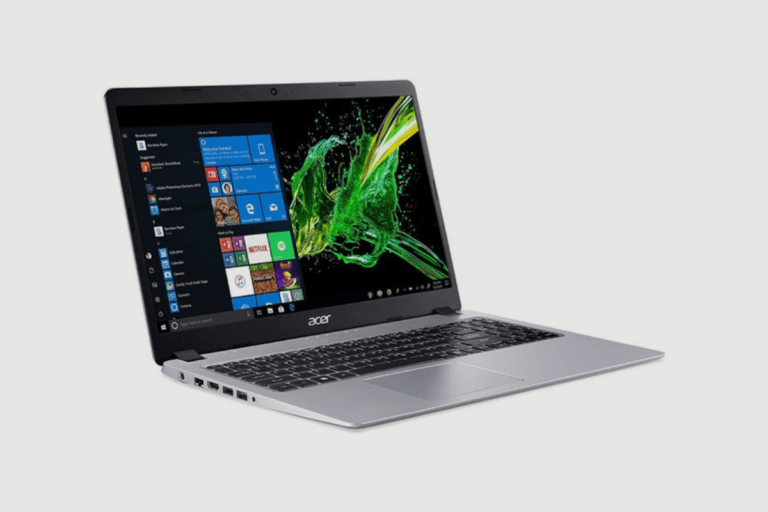 Can You Upgrade Acer Laptops?
Acer laptops can be upgraded in a number of ways. The most common way to upgrade an Acer laptop is to upgrade the RAM.
This can be done by adding more RAM modules to the laptop or by replacing the existing RAM modules with larger ones. Another way to upgrade an Acer laptop is to upgrade the hard drive.
This can be done by replacing the existing hard drive with another hard drive with more extensive storage. Also, Acer laptops can also be upgraded by adding a new graphics card.
To summarise, upgrading your existing Acer laptop can make it run pretty fast without worrying about buying a brand new laptop.
Are Acer Laptops Durable?
Generally, the low to midrange Acer laptops are not durable due to quality issues. Their laptops are cheap and mainly focused on affordability. There is no doubt that some of their laptops do have good performance, but unfortunately, they are without durability.
However, the high-end Acer gaming laptops are more durable, but they are more expensive. A good example is the Acer Nitro 5 AN515-55-53E5 Gaming Laptop.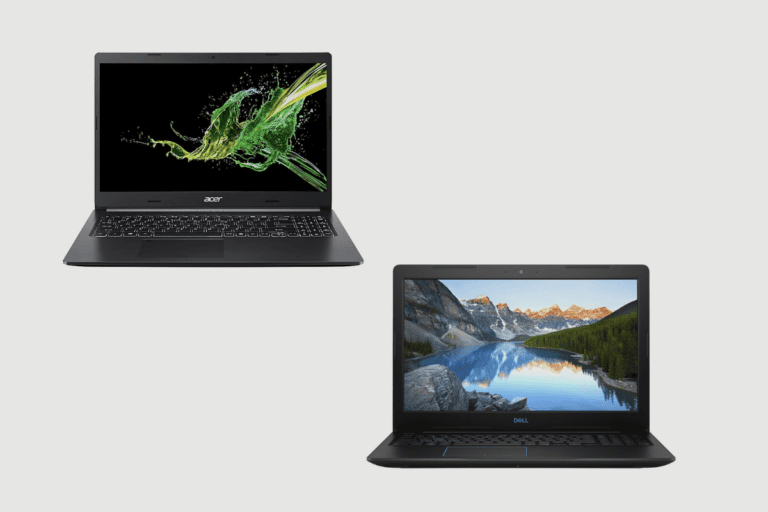 Is Acer Better Than Dell?
Acer offers the most affordable laptops with decent performance, but they lack some premium qualities that Dell provides. Dell laptops are more reliable, durable and with better performance.
However, it all depends on the individual laptop model. Some Acer laptops are better than Dell's laptops.
If you want an Acer laptop that is better than Dell's laptop, I will suggest you go for the high-end Acer laptops.
Nevertheless, Dell laptops are generally highly recommended over Acer laptops.
Conclusion
Although Acer laptops are nowhere near the quality of other premium laptops like Apple laptops, they are still a good option if you are more concerned about the cost.
Also, Acer gaming laptops are far cheaper than most other gaming laptops of similar specifications, and this is where Acer laptops shine!
Now, over to you. What's your experience using an Acer laptop? Please feel free to share your comment below.
Product Image Gallery