Yes, the Samsung Galaxy Tab S8 tablet is a great option for drawing, especially with its compatibility with the S Pen. While the Galaxy Tab S8 tablet may not be specifically designed as a drawing tablet, it still holds its grounds against other popular drawing tablet options like the Walcom One and Surface 8.
The Samsung Galaxy Tab S8 is an all-around drawing tablet. It is designed to handle various tasks, from watching videos to reading articles to typing and even being used as a secondary laptop.
Also, the Samsung Galaxy Tab S8 is a real workhorse and an outstanding tablet. However, it's not designed with the sole purpose of drawing, so there will be a few limitations. In this article, I'll try to highlight some of the most important aspects of this and see if they make it suitable for drawing.
Related posts to read: Samsung Galaxy Tab S8 vs Galaxy Tab A8: which is better?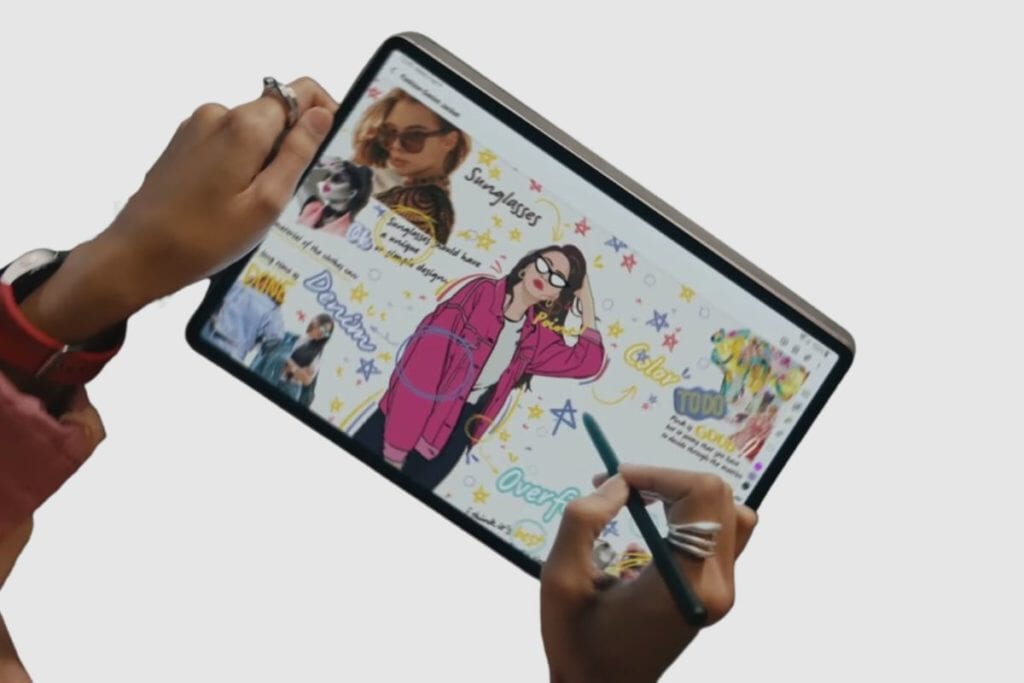 Is the Samsung Galaxy Tab S8 Tablet Ideal for Drawing?
The Samsung Galaxy Tab S8 is a quality tablet for drawing, mainly because of two things that work very well together to make it an excellent choice for digital artists. The first thing that makes the Galaxy Tab S8 good for drawing is its most obvious addition, and that is its S-Pen.
The S-Pen on the Samsung Galaxy Tab S8 is the main piece that allows you to draw on the tablet, and it has been designed to allow artists to flow across the screen with very little stress. Its nibs are quite stable, and it also has some nice features. While it may not be as large as some of the pens produced by Walcom, it is still very comfortable to hold.
Finally, the last piece of the puzzle is its 120 Hz display, which makes moving around the screen and drawing on it so smooth. Its 120 Hz display makes animations on the screen feel smoother and crisper. It also makes pen movements smoother and more responsive, which means there is way less lag.
What Drawing Apps are Compatible with the Samsung Galaxy Tab S8?
The Galaxy Tab 8 is compatible with a variety of drawing applications, like Clip Studio Paint, Adobe Illustrator, Astropad Studio, Affinity Photo, Infinite Painter Artflow, and Ibis Paint X. There are a lot more available on the Google Play Store, so if you check for them on the App Store, you should be able to download as many as you like.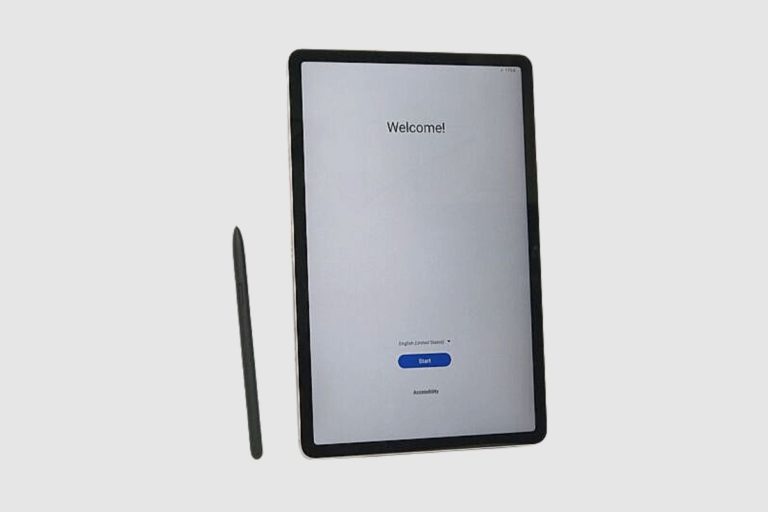 Can the Samsung Galaxy Tab S8 Handle High-Resolution Graphics?
The Galaxy Tab can handle very high-resolution graphics and animations because of its impressive Qualcomm SM8450 Snapdragon 8 Gen 1 (4 nm) chip and its Adreno 730 GPU, which is a very impressive GPU to have for a mobile device. It also has a 1600 x 2560-pixel, 1440p, and 2K display, which produces very crisp and detailed images for users to enjoy.
The Samsung Tab S8 display has two settings: vivid and natural. In my experience, Vivid was more enjoyable because it made colours appear brighter and more vibrant. But, you might opt to leave it on "natural" if colour fidelity is important to you. The Tab S8's display reached 101.1% of the sRGB colour gamut in Natural mode and 157.8% in Vivid mode when I directed my colourimeter at it. The fact that this gorgeous screen isn't OLED and doesn't support HDR, though, is a touch frustrating. On tablets, OLED screens and HDR content are still elusive.
What Screen Resolution Does it Provide?
Similar to its predecessor, the Galaxy Tab S8 has an 11-inch WQXGA (2,560 x 1,600 pixels) LED 1440p display with a 120Hz refresh rate. Like its predecessor, the screen is vibrant and colourful and scrolls smoothly thanks to the adaptive refresh rate, which dynamically adjusts the refresh rate up to its 120 Hz maximum rather than remaining locked at 60 Hz. However, you can lock the refresh rate at 60 Hz in the tablet's display settings to conserve battery life.
Does the Samsung Galaxy Tab S8 Have a Good Battery Life When Drawing?
Much like watching videos or reading articles, drawing on the Samsung Galaxy S8 Tab is not a very power-intensive task like gaming, but that doesn't mean that drawing on it won't drain the battery in the end. However, given its 8000 mAh battery, you should be able to draw with the tablet for more than 8 to 10 hours at a stretch, and that is quite impressive to see.
The Tab S8 managed to survive 12 hours and 52 minutes on my battery test, which involves the tablet continuously browsing the Internet via Wi-Fi with its screen set to 150 nits of brightness. In the same test, the tablet's battery life was slightly extended (12:59) by turning on the option to lock the screen's refresh rate at a lower 60Hz (and thereby conserve power), but not much. However, given that the test still didn't fully make use of the 120Hz display, it is possible that at 60Hz, you could experience a longer battery life.
Is using the S-Pen on the Samsung Galaxy Tab S8 Intuitive and Easy?
Using the S-Pen on the Galaxy Tab S8 is very simple and direct. It is quite comfortable and easy to use. Once you load up a drawing application, the Galaxy Tab S8 will work automatically with it and should be able to interface with your tablet with no problems.
I appreciate that Samsung included an S Pen with every Tab S8 and that it is sturdy and comfortable in my palm. On the Tab S8's display, using it to sketch and take notes seems accurate and fluid, with no obvious lag. Given that the screen can respond to input more often, the variable refresh rate of the display (up to 120 Hz) may have something to do with this.
It's important to know that you can reduce or eliminate the faux pencil-on-paper sound the Tab S8 makes as you write with the stylus by going to the Sounds and vibration area of the Settings menu: Find the system volume control by looking for it.
How Does it Compare to other Drawing Tabs?
While the Galaxy Tab S8 may not be a standalone drawing tablet, its flexibility, power, dynamic display, and impressive design definitely earmark it as a solid tablet. It has full S-Pen support, and drawing on it is very smooth. So, it can hold its own with the best of the best, but it does fall short in the long run as it will not be able to handle very complex animation and design jobs or tasks. The Galaxy Tab S8 is a good entry-level and intermediate tablet, but it falls short of greatness for experienced professionals.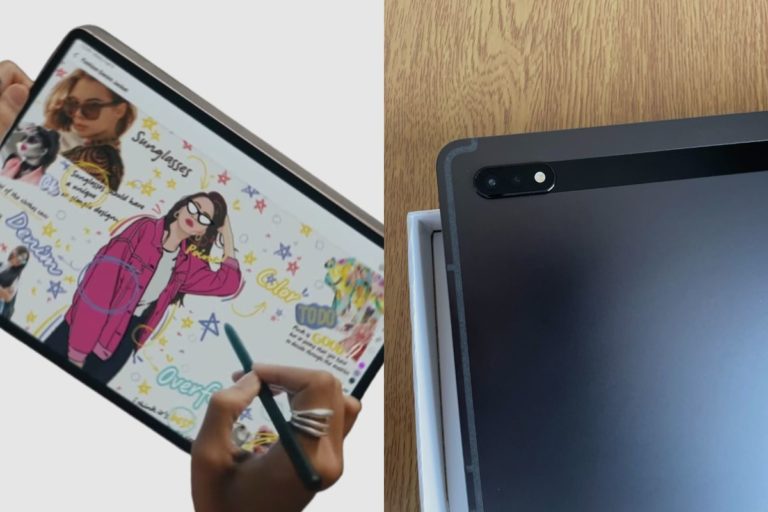 Is the Samsung Galaxy Tab S8 a Good Investment for Artists?
The Galaxy Tab S8 provides artists with a variety of options. It can perform a variety of tasks, and it can also draw. Unlike other drawing tablets, which are only locked to drawing, the Galaxy Tab S8 can also be used as a laptop and used for drawing.
I think this will be a good investment for anyone because of the variety and power it provides. As for a digital artist or cartoonist, the Samsung Galaxy Tab S8 provides its artists with more than enough power, variety, control and extremely smooth pen support that any artist would love to have it as their tab of choice.
Conclusion
In conclusion, the Samsung Galaxy Tab S8 truly shines as a top-notch Android tablet, offering a delightful blend of performance, style, and functionality. You'll love the sleek design, vibrant display, and comfortable grip, while the responsive S Pen and impressive cameras elevate your multimedia experience. But remember, the Tab S8 is more than just a powerhouse tablet; it's your versatile companion that seamlessly enhances your work and plays, captivating creatives and professionals alike.
So, what are your thoughts about the Samsung Galaxy Tab S8 tablet, and do you think they're worth it? We'd love to hear your thoughts! Feel free to leave your comments in the comment section below.
Image Gallery – Is the Samsung Galaxy Tab S8 Tablet Good for Drawing?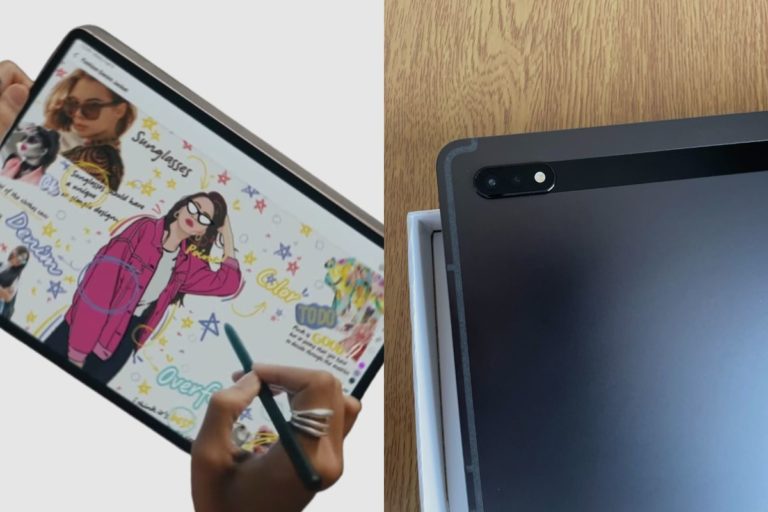 References:
About the Samsung Galaxy. Link.