Playing Minecraft on an Asus laptop can be a great experience because most Asus laptops are designed with gaming in mind. Whether you're a new Minecraft player or an experienced one, Asus laptops are known for their quality and reliability, so you can be sure you're getting a decent machine when you choose one of their models. 
However, because Minecraft is not a high resource-demanding game, you don't need a top-of-the-line Asus laptop to play it. Any model from the company should be able to run Minecraft without any problems, even on minimum settings. 
In this article, I will be answering some questions relating to the Asus laptop's durability with Minecraft game and also discuss my top 5 best Asus laptops for playing Minecraft. So, let's get started.
Are Asus Laptops Good for Minecraft?
Asus laptops are good for Minecraft because they have quality processors, keyboards, and decent cooling systems. They are also reasonably priced and have a great price-quality ratio. However, they have relatively low to medium battery life, and their customer service could be better.
Why are Asus Laptops Good for Playing Minecraft?
Asus is a brand known for its innovation and consistency, and this shows in all of the laptops they produce. Whether it is a budget option like the Vivobook 15 or their higher-end models like the Zephyrus G15, Asus make it their job to provide quality in whatever laptop they produce. So, when it comes to Minecraft, Asus laptops should be able to handle the game with no problem.
Here are some of the key features that you can find in every Asus laptop, which give them an edge over some of their competitors.
Keyboard
Asus Laptops are known for their impeccable and outstanding keyboards. They have very good keyboard travel, and the buttons feel very tactile and responsive. They always feel like an addition to the gaming experience, especially when you are hitting all the right keystrokes to keep a combo or a kill streak going.
The bounce back and responsiveness feel all the more useful and incredible. The Asus Zephyrus G15 and G16 have some of the best keyboards I have ever seen in any gaming laptop on the Market. They may not beat the Lenovo Legion 7 on keyboard function and responsiveness, but they make a close second.
Quality Processors
Another impressive thing about Asus's laptops has to be their processors. Asus are not the only producer of gaming laptops. They also produce quality office and productivity laptops, so you wouldn't see all of their laptops have GPUs, but what you can always find in Asus's laptops is a very good processor.
Whether it is in their budget options or their more expensive laptops, they always have a solid CPU in them, and that can always aid the gaming experience when you are playing you don't have a GPU on board and since Minecraft doesn't require the highest level of specs on a laptop to be played. You can rest assured that Asus's laptops will be able to handle the task with a minimal amount of stress.
Display
Asus laptops usually have very good displays, which help bring out the true graphical quality and fidelity of any game. The Asus ROG Strix Scar III has one of the best displays you can find on any laptop on the market. The display on a laptop is usually a make or break for them when it comes to gaming as it improves the whole gaming experience and it takes it to the next level.
Quality cooling
Thermal throttling is something that affects a lot of laptops because a lot of them don't have the best cooling heat management systems put in place. However, this is not a problem for Asus as they always install the best cooling systems on their laptops, irrespective of their price brackets and production costs.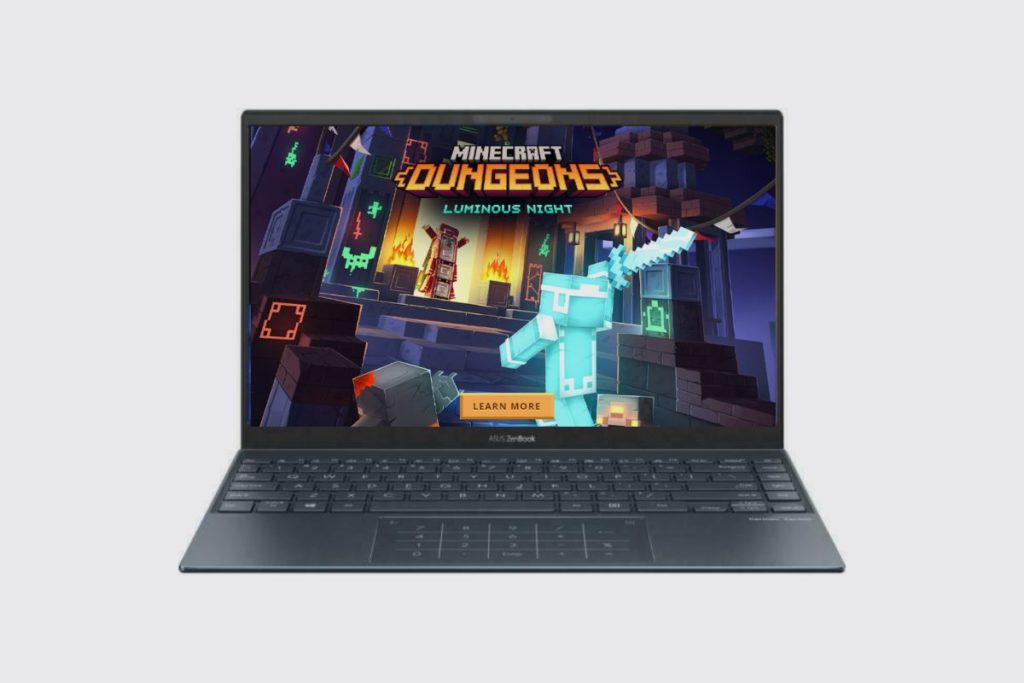 What are the Pros and Cons of Using an Asus Laptop to Play Minecraft?
All Asus laptops are not the greatest laptops on the market, and as you will find out, all their laptops have their pros and cons.
| | |
| --- | --- |
| Pros | Cons |
| Snappy Keyboard | Relatively Low-Medium Battery Life |
| Quality CPUs | Mediocre Customer service |
| Very Good Cooling Systems | Over Build Quality Could Be Better |
| Reasonably Priced Laptops | |
| Great Price-Quality Ratio | |
5 Best Asus Laptops for Playing Minecraft
I know it can be hard to find the right laptop when you are trying to buy one that suits your needs because what you may need in a laptop may be different from the next person even if you just want to play Minecraft.
Your budgets may be different, your needs outside of gaming may be different, or you might not like how one laptop looks from the other. So, here is a list of five of the best Asus laptops you can get to suit your needs.
1. Asus ROG Strix Scar III,
The Asus ROG Strix Scar III, is one of the best gaming laptops available, with a powerful Intel Core i9-12900H processor, 16GB of DDR4 RAM, and the renowned Nvidia GeForce RTX 3070 Ti graphics card, which comes with its own 8GB of DDR6 RAM. I appreciated the large amount of storage available with this laptop, which is provided by a dependable and fast SSD.
This is a high-quality laptop with a robust feature set, and as such, it is on the pricey side, so keep that in mind. Furthermore, the battery lasts four to five hours under normal conditions but drops to two hours when the graphics card is activated. I found this model on Amazon for about $2300, which makes it one of the most expensive laptops on this list, but it seems fair to me, given the kind of quality you would get in return.
| | | |
| --- | --- | --- |
| Specs | Pros | Cons |
| CPU: Intel Core i9-12900H | Very Good GPU and CPU | Battery Doesn't Last Very Long |
| RAM: 16GB DDR4 | 16GB of RAM | A bit Expensive |
| HDD: 1TB SSD | 1TB SSD | |
| GPU: NVIDIA GeForce RTX 3070 Ti | | |
| OS: Windows 11 Home | | |
| Display: 15" 1080p | | |
2. The ASUS ROG Zephyrus G14,
The ASUS ROG Zephyrus G14 comes equipped with an ultra-stable and potent AMD 4th Generation Ryzen 9 3.0 GHz 8 Core and 16 Thread processors that can be overclocked to 4.3 GHz.
This laptop is comparatively light and compact with a sizable 1 TB PCIe SSD and the well-known NVIDIA GeForce RTX 2060 Max-Q video card. I also liked the embedded technology that helps monitor and control the temperature of the system by enclosing the CPU and GPU in proprietary protections.
Despite its beauty, the 14-inch display size may be too small for some customers who are accustomed to larger screens. Furthermore, the battery life here is excellent for light web surfing and other simple computing tasks, with nine hours of use per charge, but this metric drops dramatically once you start playing Minecraft. I found this model on Amazon for $1500, which I think is a reasonable price for what you get.
| | | |
| --- | --- | --- |
| Specs | Pros | Cons |
| CPU: AMD 4th Gen Ryzen 9 | Incredible Cooling | Screen Size is a bit small |
| GPU: NVIDIA GeForce RTX 2060 Max-Q | 1TB SSD | The Battery drains quickly |
| Storage: 1TB PCIe SSD | Impressive GPU | |
| RAM: 16GB | | |
| OS: Windows 10 | | |
| Display: 14" 1080p | | |
3. The Asus Zenbook 13 with OLED display
The Asus ZenBook 13 UX325 is, without a doubt, one of Asus's best laptops. This incredible machine can run for about 13hrs, and the average laptop can only last about 9 hours, but the Zenbook 13 UX325EA can last up to 13. Of course, it's not just the incredible battery life that helps make this a great laptop. The Asus ZenBook 13 UX325 costs less than $1,500 and outperforms the competition.
However, I think one of its biggest drawbacks is its lack of a dedicated graphics card, it only has an Intel Iris Xe graphics processor, which is more than enough to handle Minecraft but is not enough to play a lot of very graphically intensive games at stable frame rates. It also has a very comfortable keyboard, which is often overlooked. I found this model on Amazon for $1600, which I think is a reasonable price for what you get, although I'm a bit disappointed that there isn't a headphone jack.
| | | |
| --- | --- | --- |
| Specs | Pros | Cons |
| CPU: Intel Core i7-1165G7 | Sleek, lightweight design | No GPU |
| GPU: Intel Iris Xe Graphics | More than 13 hours of battery life | No Headphone Jack |
| RAM: 16GB | Comfortable keyboard | |
| Storage: 512GB SSD | Impressive CPU | |
| OS: Windows 10 | | |
| Display: 13.3-inch, 1080p | | |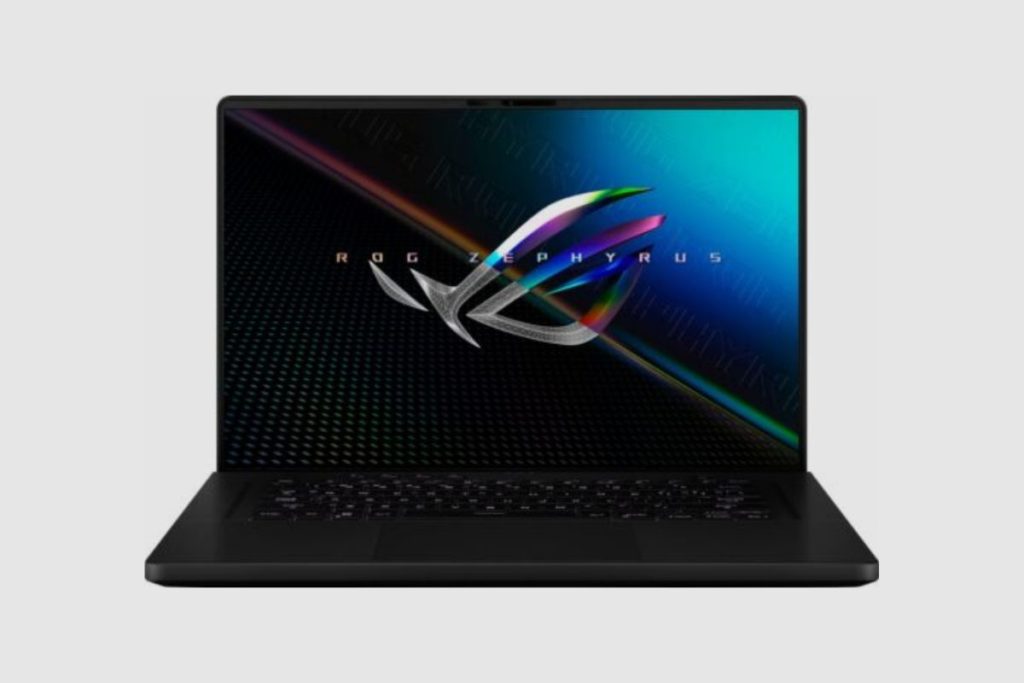 4. The Asus ROG Zephyrus M16
When I put the Asus ROG Zephyrus M16 through a series of gaming benchmarks, it blew me away with its extremely impressive performance. Its graphics are also excellent; huge kudos to the Nvidia GeForce RTX 3060 GPU. The bright, 16-inch, 2560 x 1600-pixel display with a 165Hz refresh rate made games look fantastic on the ROG Zephyrus M16.
The Asus ROG Zephyrus M16 retails for around $1,900 with an Intel Core i9-11900H CPU, but there are numerous discounts available that allow you to get the gaming laptop for hundreds of dollars less. Think about getting a setup with a Core i7 CPU if you want to save even more money.
| | | |
| --- | --- | --- |
| Specs | Pros | Cons |
| CPU: Core i9-11900H | Impressive GPU and CPU | Gets slightly Warm |
| GPU: NVIDIA GeForce RTX 3060 | Solid Battery Life | |
| Display: 16" 1080p | 165Hz Display | |
| RAM: 24GB | | |
| Storage: 1TB SSD | | |
| OS: Windows 10 Home | | |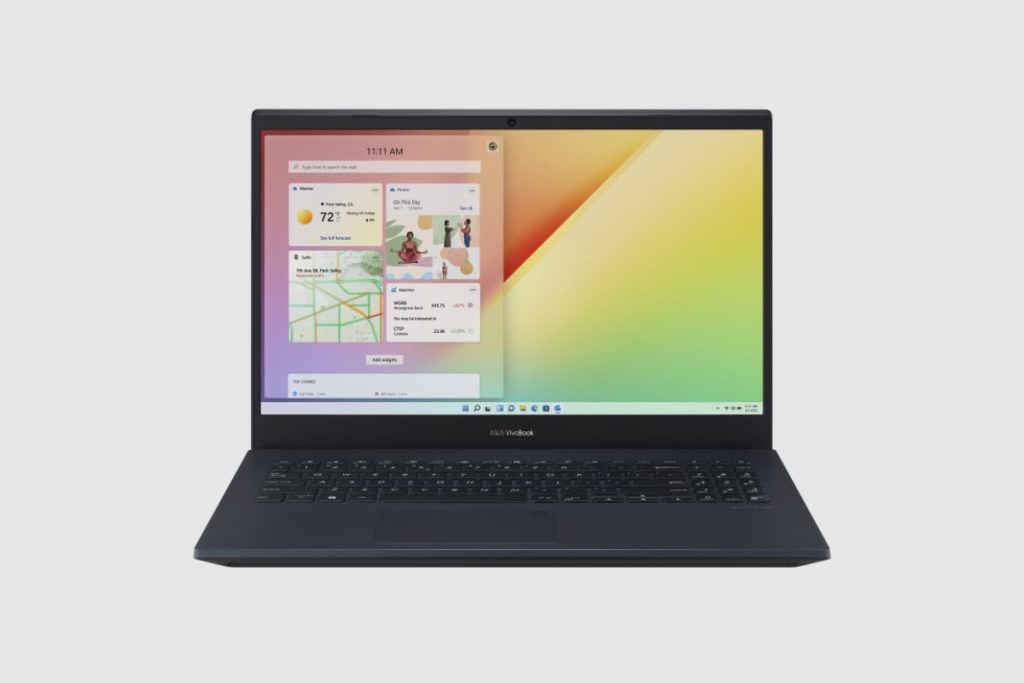 5. The Asus Vivobook 15 X571
The Asus Vivobook 15 X571 is a very good mid-range laptop that can provide an overall boost in productivity with its sleek design and very good processing power. This allows consumers to have a very good experience when using the computer.
At medium and close to high graphics settings, it held up with games like Fortnite and GTA, with minor frame drops here and there; the Nvidia GeForce GTX 1650 card proves to be an Asus masterstroke. I found this model on Amazon for $1600, which I think is a reasonable price for what you get for your money.
| | | |
| --- | --- | --- |
| Specs | Pros | Cons |
| CPU: Core Intel Core i7-10750H | Impressive Build Quality | Weak Battery |
| GPU: NVIDIA GeForce GTX 165O | 120Hz Display | |
| Display: 15" 1080p | | |
| RAM: 8GB | | |
| Storage: 1TB SSD | | |
| OS: Windows 10 Home | | |
Final Thoughts
Overall, Asus laptops are good for Minecraft; their laptops are built with quality features that allow for easy gaming. Also, Asus has a good reputation for producing laptops that are industry-leading. Their CPUs are top-notch, making them a good choice for gaming laptops.
However, if you have any issues with using a particular Asus laptop for Minecraft, there are other Asus gaming laptops on the market that can provide you with a great gaming experience.
Feel free to check out my recommended five best Asus laptops for playing Minecraft above for your convenience.
I hope you found this article informative. If you have any questions or comments, please drop them in the comments below. Thanks for reading.
Product Image Gallery – Are Asus Laptops Good for Minecraft?