Most of the time, we hear a lot of people talk about different kinds of laptops being the best budget laptops, the best overall laptops, or even the best gaming laptops out there. I've begun to hear people say that the Acer Aspire 5 is the best budget laptop on the market in 2022.
 Although with 2022 not yet over, I found it hard to believe that it was actually the best budget laptop available as there were defiantly going to be more laptops to come throughout the year. However, since there was a lot of buzz going on about the laptop, I decided that I would take a look at the Acer Aspire 5 and see if it's even a good laptop.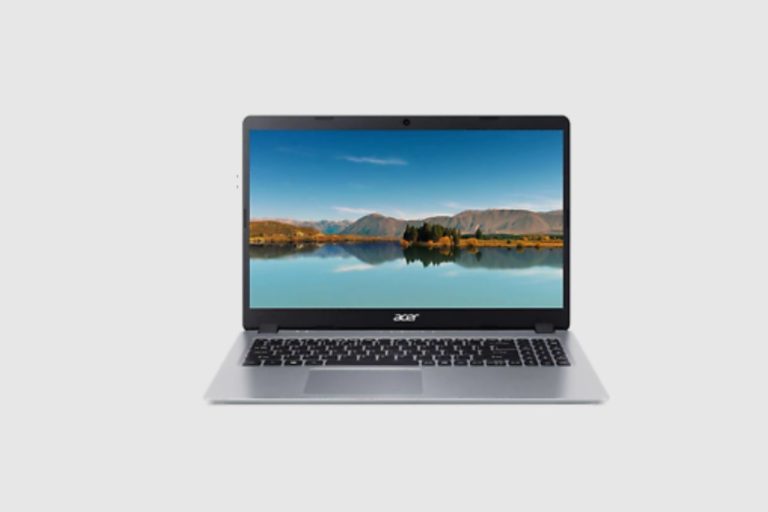 What are the Specifications for the Acer Aspire 5 2022?
Processor; AMD RYZEN 3/ Intel Core i5-1135G7 (quad-core eight-thread) / Core i7-12007
GPU; AMD RADEON VEGA or Intel iris xe Graphics
Memory; 8GB DDR4 SDRAM
Screen; 15.6", 60hz, LCD, 1080p FHD.
Storage; 512GB NVME SSD
OS; Windows 10 with a free Windows 11 upgrade
Battery; 4-Cell 45Wh
How Much Does the Acer Aspire 5 2022 cost?
So this is a tricky one because based on the specification you find available to you, the price will vary. So the model we have with the twelfth generation core i7 cost about $850 on various sites, and the core i5 costs about $515 on various sites as well.
How Does the Acer Aspire 5 2022 Perform?
The model we have has the 12th Generation Core i7, which is very good, and it clocks in at a max speed of 3.2Ghz, which is very impressive. It performed very well with light work like browsing and watching YouTube videos, we even had up to 40 chrome tabs open with some apps working in the background, and everything was running smoothly.
Even moderate tasks like programming ran smoothly too, and just for good measure, we managed to edit some 4k videos with minimal lag, although it was a bit limited due to the display; more on that later.
Eventually, we had to take it in for a gaming run and that was where we were a bit let down. So for a laptop to handle gaming, two things must be of good quality for it to handle gaming at a good level with stable frame rates and good graphics, and that's for it to have a solid graphics card and its cooling system must be good to avoid thermal throttling.
These are the two places that Acer really cheaped out on. Although in Acer's defence this isn't a gaming laptop, I can't let the thermals slide.
The laptop on peak loads like gaming and 4k video editing really ram up the temperatures to over 90-degrees centigrade, and that has an effect on gaming as if the CPU isn't cooled properly, then it begins to slow down.
Finally, its Iris xe integrated graphics card isn't built for high-intensity gaming; it's more for the casual gamer. However, when coupled with its high temperatures, even games like CSGO would still have major dips in their frame rates.
What's the Screen Quality Like on the Acer Aspire 5 2022?
This has a relatively good screen with a solid 1080p display and good narrow bezels with a simple 720p webcam at the top.
So with its standard 16:9 aspect ratio, you get a full view of the 1080p display, and it's got a simple 60Hz refresh panel which is good but not great, especially for gaming, but then again, it's not a gaming laptop, so you win some, and you lose some.
It has a colour accuracy rating of 56% sRGB and a 45% NTSC rating, and this is where Acer saw so right to cheap out on again. Colours looked dull and washed out and I can't recommend this kind of display for anyone handling any video or picture editing or anyone needing a high degree of colour accuracy when working.
It also has a peak brightness of 260 nits which is good for indoor settings but not when you're outside.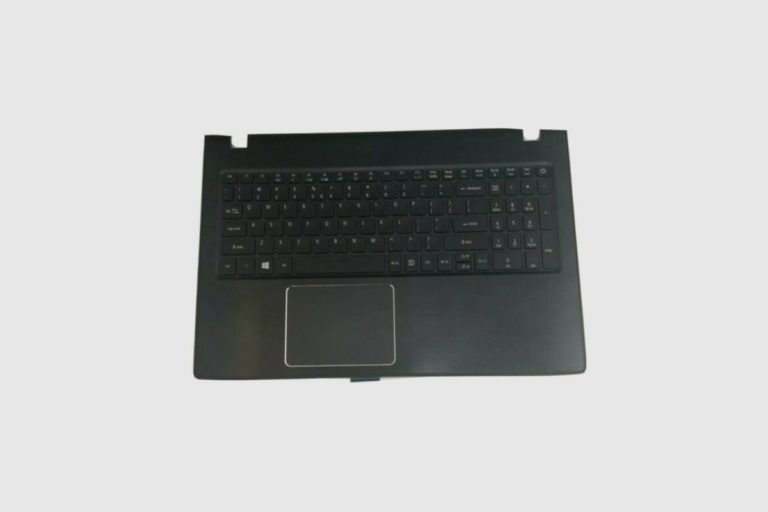 What are the Keyboard and Trackpad like on the Acer Aspire 5 Like?
The Acer Aspire 5 has a fairly solid keyboard, and it may not be an industry leader, but it is a standard keyboard. There is an ample amount of palm rest space and should be sufficient for most hand types, and the keys have a decent amount of surface area between caps.
However, the keystrokes feel a bit soft, but this does not throw off typing in any way, and they don't feel finicky or cheap in the slightest.
Another plus is the 10 key number pad along with its backlighting function, but the keypad seems somewhat compressed to me, and it feels like a last-minute inclusion which feels weird seeing as how there is still an ample amount of space on the sides.
The keypad is fairly large, and unlike last year's model, there have been some noticeable improvements in its tact and flex, which makes for a smooth and easy clicking while using the trackpad. Also, the fingerprint scanner is at the top left corner, which is very convenient and good to use.
How's the Overall-Build Quality of the Acer Aspire 5?
The 2022 model has made some noticeable changes to the design and build of the laptop from last year's model. The top of the laptop has a nice smooth metallic finish which feels nice to the touch and is also pretty fingerprint-resistant.
Its good IO support with Acer's dedicated charger port, an Ethernet jack, an HDMI 2.1 port, 2 USB Type-A ports and one supports reverse charging capabilities, and a thunderbolt 4.0 USB type C.
On the other side, there is one USB type-A port, a headphone jack, but no SD card reader, which is a bit of a let-down but not the worst missing piece.
On the bottom, we can find a nice plastic finish with three linear rows of air intake vents.
However, most of them are covered, so it leads me to believe they are there for mostly aesthetic purposes, which is a very strange design choice if you ask me. It's also got two bottom-firing speakers on either side.
However, if I were to pick a very glaring design choice, it would have to be the placement of the exhaust vent which is placed directly underneath the screen. I just can't understand why anyone would put an exhaust vent there.
The fact that it is blowing hot air right onto the display can't be good for the long-term use of the screen. It's got a good build quality, but this design choice is a big drawback.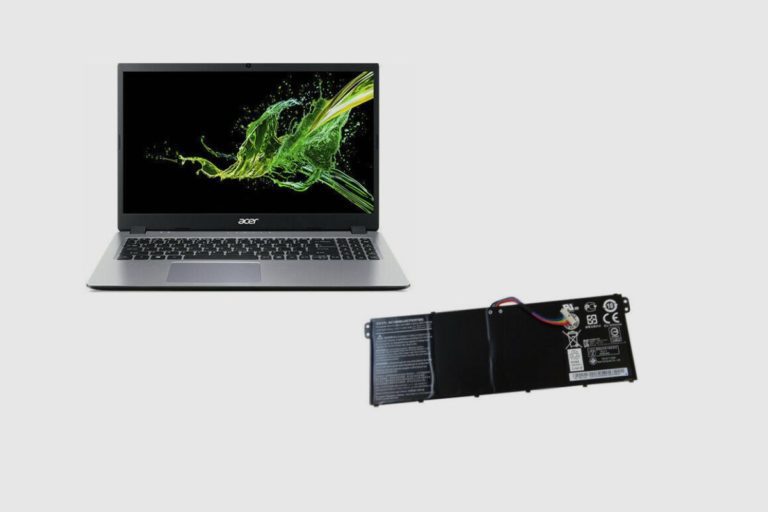 What is the battery life like on the Acer Aspire 5 2022?
The Acer Aspire has pretty average battery life. Under our single charge 50% brightness low load test, which usually consisted of general browsing, running apps in the background, and watching YouTube videos, we managed to squeeze out up to 8hrs of use from it.
With mid to heavy loads like video editing with multiple chrome tabs open, we got about four hours of use out of it. However, while gaming, we could only get about 1 hour out of it, which isn't pretty bad.
What are Some of the Pre-Installed Apps that Come with the Acer Aspire 5?
The Acer Aspire 5 laptop comes with Windows 10, but you can get a free Windows 11 update. It also has a Microsoft Office, a media player, and a music player. Microsoft Edge and Cortana are also available at launch.
The fingerprint scanner and Window's Hello face id are also available. Some of the normal system apps include Bluetooth, Windows defender, and the tasks manager.
What are Some of the Potential Pros and Cons of The Acer Aspire 5 2022?
Pros
It's Affordable
It has good IO and port selection
It has a 1080p screen
The CPU is very good
Cons
The screen lacks brightness and colour accuracy
Battery Life is Average at best
High thermals for very little work done
Poor placement of exhaust vent
Is the Acer Aspire 5 heavy?
In general, most Aspire models aren't very heavy; the model we are reviewing weighs just over 3lbs or about 5kg which isn't really heavy.
How Fast is the Acer Aspire 5?
The Aspire 5 is a fairly quick laptop able to hit max speeds of 4.2GHz and a base speed of 3.6GHz on the 12th generation core i7 model, while the Core i5 model can max out at about 3.2GHz with a base of 2.6GHz
How Does the Acer Aspire 5 Compare with other Laptops on the Market?
If you plan on squeezing out as much performance from your Laptop as possible with added advantages like better colour accuracy, improved gaming, and better battery life for relatively the same price then you could get any one of the more recent HP pavilion series or even Lenovo's IdeaPad 3 series of laptops.
Now I'm not saying that this is a bad laptop, but it also isn't a great laptop, and if you want to do more general productivity tasks, then yes, you might be better off getting something else.
Is the Acer Aspire 5 2022 Worth buying?
The Acer Aspire 5 2022 laptop is still a solid laptop and, at its very attractive price point, it is still a good choice. However, it is still lacking in some key areas, especially its display and overall performance.
Another thing to consider is that there are other laptops within that price point that can give you more bang for your buck. So, would I say it's worth buying? I would say that, like most things, it depends. It's got a very good CPU and an average display. If you need a good business and productivity laptop, then maybe you should go for the Core i5 version but if you need to do more, then maybe spring for something else.
Conclusion
Although this laptop is not a top contender for the title of "laptop of the year," it is still a good device. It is competitively powerful and has some decent features, but it is not extraordinary. Overall, I would rate this laptop a 6.5 out of 10. It's good, but not great.
Product Image Gallery – Is the Acer Aspire 5 (2022) a Good Laptop?