Now, the IdeaPad is one of Lenovo's more well-known designs, and they have several models tied to this brand alone. Today I will be discussing one of their most successful models, and that's the Lenovo IdeaPad 3 laptop and the Lenovo IdeaPad Gaming 3 laptop, and I will be answering the question, "is the Lenovo IdeaPad 3 and IdeaPad gaming 3 good for gaming"?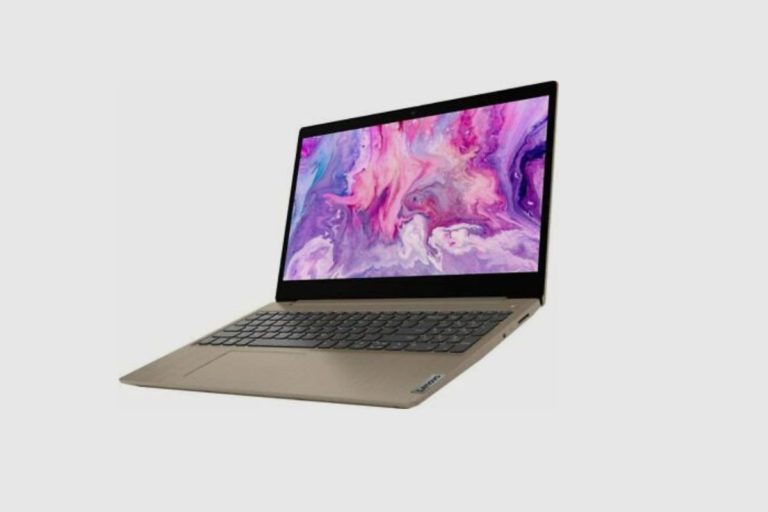 What are the specifications of the Lenovo IdeaPad 3
Processor; Core i5-1135G7
Memory; 8GB of RAM DDR4 (3200hz)
Storage; 1TB HDD + 256GB SSD
GPU; Intel Iris Xe Integrated Card
Display; 15.6" FHD Anti-glare 60hz panel
Battery life; 45watt battery. Tested life charge; 7.5hrs
Specifications for the IdeaPad Gaming 3
Processor; AMD RYZEN 5-4600 (6 Cores)
GPU; NVIDIA GTX 1650 TI 50W
Memory; 16GB DDR4-3200 Dual Channel
Screen; 15.6" FHD 120Hz Panel
Storage; 256GB NVME M.2 SSD + 1TB; 400RPM HDD
Battery; 3 Cell 45w Battery.
Designing a good gaming laptop is not a simple task; there are a lot of intricate pieces and moving parts that come together to make a good gaming laptop.
What are Some of the Positive & Negative Aspects of the Lenovo IdeaPad 3 and the IdeaPad Gaming 3?
The GPU
The GPU is one of the most important components of any laptop that is suitable for gaming. It's practically what separates a gaming laptop from a non-gaming laptop.
Generally, there are different levels and designs of graphics cards and each of them has a specific level of games they can handle.
The more recent RTX 30 series and AMD Radeon RX 6000-9000 series of graphics cards are the most powerful and most expensive cards on the market and they are the cards that can handle everything. They are the cards that can handle "Ray tracing, particle effects, and implement DLSS on supported devices". These are the High-end top-specced graphics cards.
Then from there, we have the GTX 20 series and AMD 3000-5000 series of Laptops these are the mid-range and previous generation of cards and they are just ahead of the entry-level lower-end 10 series of graphics cards.
These cards all have their total output and what they can handle.
However, the IdeaPad 3 comes with Iris Xe integrated graphics and that isn't good enough to give you the best level of gaming. However, I do understand that some can't afford the more high-end graphics card that comes
with the latest laptop but these cards are for casual gamers.
People who don't want to play the latest games with all the max settings on. That brings the next issue with an Iris Xe integrated card; it can't give you the max settings on any of the latest games. This card is designed to handle older games
and a few closer-dated games on medium settings. On a test we ran we were able to play GTA five on a stable 30fps and on higher settings we got about 15 fps which isn't playable at all.
However, for some optimized shooters like Rainbow six siege, we were able to get at closer to 45fps on average with medium to high settings. Again the issue there is that if you're playing competitively against people who are getting closer to 70fps on cards with 1060 GTX cards you won't be able to compete and then it does defeat the purpose of playing online.
However, Lenovo has a gaming version of the IdeaPad that is more geared towards the budget gamer. It's simply called the Lenovo IdeaPad gaming 3, and this is the one that comes with an NVIDIA GTX 1650 TI 50watt card and this is the card that can actually handle a lot of the more advanced games and give even higher frame rates.
Under our gaming test, it managed to hit 52fps on Battlefield V's story mode. It was also able to get up to 58fps on far cry 5 and all games tested were on ultra-high graphics settings. It is clear to see that the gaming version is more suited for more intense games and it's not even able to handle all the best games available but it can do a job.
The Display
Most laptops nowadays have at the very least a 1080p screen which is not bad and on smaller screens is advisable to get the best view and best graphics that your GPU can produce. However, with more and more games seeing full HD as the base point it's clear to see that some displays won't cut it. We have PCs that can support 4K, LCD screens, and OLED screens, and all of them can easily have HDR functionality without sacrificing the frame rate.
Another key piece of any display is the refresh rate on the panel. A basic display should be able to support a simple 60hz refresh rate. The refresh rate on a screen is the amount of time it takes for input or action to be carried out. It's the latent responsiveness that you can see after we click the mouse.
The IdeaPad has a 15.6" Full HD display with a basic 60hz refresh rate and it's an anti-glare screen. This is a good display for gaming given the kind of system.
However, given its low sRGB rating of 51% the large screen will only show off its deficiencies. While the gaming version makes better use of its widescreen with an improved sRGB rating of 63% which is much better.
Couple that with its 120hz refresh rate and you can see that this version is set up to improve your gaming experience while also giving you a fighting chance on competitive shooters like CSGO and Rainbow six siege. This screen has a response time of 15ms which is good but could have been better.
Memory and Storage
Most recent games require 16GB to even launch. However, that is not necessarily a problem as an 8GB RAM is not too bad and that's what the IdeaPad has as well while the gaming 3 has 16GB which is very good. I kinda wish both devices had 1TB SSD because the 256 is very low, however, the 256GB SSD is more for loading in-game assets quickly than storing game and your saves. That's what the 1TB HDD is for.
The CPU
On the IdeaPad 3, The CPU is an 11th generation Core i5-1135G7 and on the IdeaPad Gaming 3, we can find AMD's RYZEN 5-5600 6 Core CPU and both of them are fairly good and they allow everything to run smoothly on the computer.
How Does the Lenovo IdeaPad Gaming 3 compare to other Gaming Laptops?
This is a good entry from Lenovo into the budget gaming PC market. It has good specs and the display is good with a nice 120hz refresh rate. However, Lenovo is not pulling up any trees with this design. It's a solid laptop but it's not doing anything we haven't seen before so they are competing but they aren't winning with this model.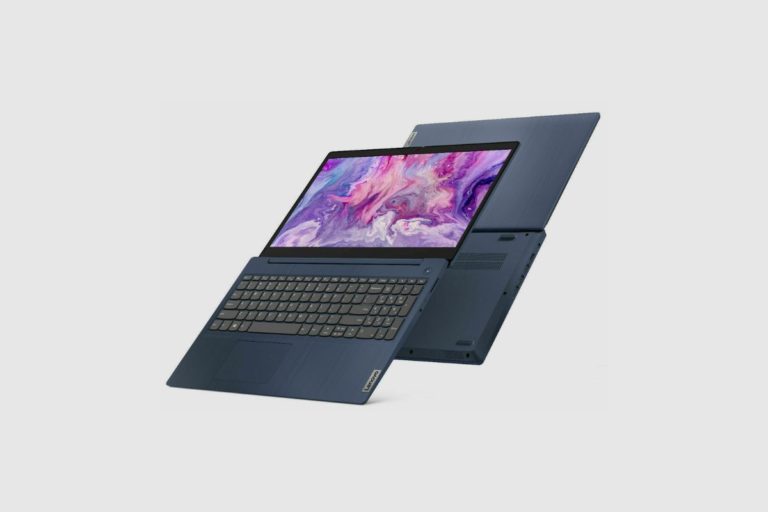 Is the Lenovo IdeaPad 3 a Good choice for Gamers?
The Lenovo IdeaPad 3 is not a good choice for gamers. It does not have a powerful graphics card, which is necessary for gaming. Additionally, the processor is not as fast as some of the other gaming laptops on the market.
If you asked me to make a recommendation about the IdeaPad 3. I would recommend it as a student or office class device. I would not class this as a gamers choice, but the IdeaPad Gaming 3 would be a good choice for someone on a budget who wants to dip their toe in the PC gaming pool.
Is The Lenovo IdeaPad Gaming 3 Laptop A Good Choice For Gamers?
The Lenovo IdeaPad Gaming 3 Laptop is a good choice for gamers. It has a Full HD 1080p resolution and an AMD processor. It also has a minimum of 8GB of RAM and up to 16GB of maximum memory.
The hard drive size is 256GB and the graphics coprocessor is NVIDIA GeForce GTX 1650. It also comes with a dedicated graphics card, a 3200 MHz memory clock speed and an integrated graphics card interface.
Conclusion
The IdeaPad 3 is a good baseline productivity laptop it's an entry-level laptop and it can handle a lot of everyday tasks. However, if you intend to buy a laptop for gaming then this is not the best option as there are other laptops that are more powerful and have better features for gaming. Nevertheless, the Lenovo IdeaPad Gaming 3 laptop is a better choice for gamers than the IdeaPad 3 laptop.
Also, if you want to consider another model of good gaming laptop from Lenovo, I'll recommend you check out the Lenovo Legion 5.
In addition, the Asus Vivobook 15 X512 is another decent casual gaming laptop with a good graphics card and it has a higher sRGB rating. This laptop is an entry-level gaming laptop, although it's a bit more expensive than the IdeaPad 3.
Buying a decent gaming laptop all depends on your budget. If you want something that's powerful and has all the bells and whistles, then you're going to have to spend more money. If you want something that's more affordable and can still handle most games, then the IdeaPad Gaming 3 laptop is a good choice.
Product Image Gallery – Is The Lenovo IdeaPad 3 and IdeaPad Gaming 3 Good for Gaming?