The Lenovo Tab P11 tablet is a great tablet for those looking for a low-price option with a long list of valuable features. This meta-body tablet is sleek and easy to carry with you on the go. However, I did discover some flaws while reviewing this product.
In this Lenovo Tab P11 review, I will be discussing the pros and cons of this tablet in detail.
Lenovo Tab P11 Unboxing
In the box of the Lenovo Tab P11 tablet, here are the items to expect;
The Lenovo Tab P11 tablet
A quick start guide
A USB-C to USB-A charging cable
A 20-watt charging brick
A micro-SD card removal tool.
Design
The Lenovo Tab P11 has a rather traditional appearance, but it is nonetheless fairly popular. The double finish is attractive to the eye and the touch, especially on the rough anthracite portion.
The grey component, which is the most important, is magnetic. It allows you to connect an external keyboard to your computer (sold separately). It has a kickstand that allows you to control the screen's tilt. It's well-built and attractive, and the typing experience is pleasant.
At the front, there's a lovely 11-inch display with similar thickness borders to the Apple iPad Pro and Apple iPad Air, or even the Samsung Galaxy Tab S7, for example. It's simple, but it has an impact. Unlike the above shelves, the front module is situated on the right border, not the top.
The keyboard is connected, and its location has been improved for horizontal use, so you can use the tablet as a computer. The display takes up 81 per cent of the overall front surface area, which is rather impressive.
Despite its 490 g weight, the Lenovo Tab P11 has nice handling. The weight is evenly distributed, and the 5:3 aspect ratio allows for proper vertical and horizontal use. Watching movies, reading comic books, and even sketching with a pen are possible with the device (sold separately).
Lenovo has placed the buttons in the upper right corner of the device. At the very top of the right border are the volume controls. On the right, you can see the start key on the top border. An installation that is simple to use regardless of the tablet's orientation.
Display
The 11.5-inch display of Lenovo's Tab P11 Pro is one of the most important features. You may get the most out of any multimedia material, website, or literature by using an important diagonal. With a resolution of 2560 x 1600 pixels, the screen is made of OLED technology. HDR10 + is also supported.
The brightness is likewise excellent, and it is automatically adjusted. The fact that it is a PenTile panel is the sole issue. As a result, some of the very high resolutions are lost in the "shared" sub-pixels, but this has no impact on the system's operation.
Performance
The Snapdragon 662 processor in this Lenovo tablet is from early 2020. The processor is paired with 6 GB of RAM. With a one-year-old SoC and sufficient RAM, the Tab P11 clearly delivers excellent performance and can compete with high-end Android tablets.
The tablet does, in fact, come to tease the Samsung Galaxy Tab S7 and S7 Plus in terms of RAM management. The P11 can execute any software without stuttering when in use.
Even with multiple applications active in the background, multitasking is properly managed, and smoothness is vital. The 6 GB of RAM won't be an issue with artistic tools like Photoshop and Infinite Painter.
This tablet receives a score of 90 for video games. Although it is unavoidably inferior to the Tab S7 and Snapdragon 865, this Lenovo tablet performs nicely against the Play Store's behemoths. Of course, not everything will go off without a hitch.
On the bigger titles, such as Genshin Impact, it may be necessary to make concessions at times. Regardless, the user will have a great time.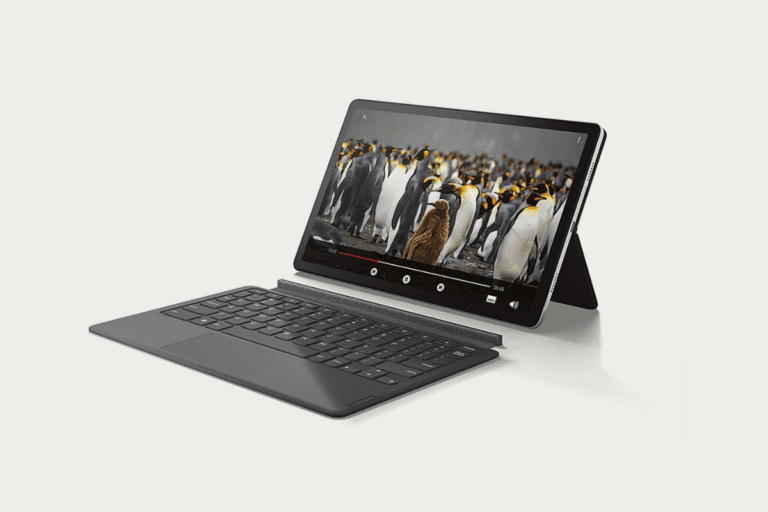 Battery life
The Lenovo Tab P11 boasts a large 7,700mAh battery that allows it to endure 15 hours and 17 minutes (a lengthy period that places it among the most self-sufficient on the market).
It's even superior to its major competitor, the Galaxy Tab A7 (2020).) This allows you to use the Tab P11 for a full day of work and still have time to read or relax in the evening.
If you wish to utilize the Lenovo Tab P11 for a longer binge-watching and gaming session, consider a complete season in the first scenario (6 episodes of Loki without recharging), and the remaining battery life was well over 50% after two hours of play (including Asphalt 9, eFootball Pes, and Call of Duty).
Fast charging is supported by the battery. It takes about two hrs and a half to fully charge from 0 to 100% using a 20W charger.
Features
The P11 tablet has the following features:
Google Kids Space, an autonomous account for kids, and over 10,000 teacher-approved applications and activities, as well as hundreds of free books, all help kids discover, create, and grow.
With a built-in backdrop blur that obscures everything behind you, this high-resolution 8MP webcam enables high-quality video calling, making it easier to learn or work from home.
Eye protection is provided by an 11-inch IPS display with TÜV-certified 2K resolution.
Dolby Vision and DisplayPort are supported.
On a stunning screen, everything of the theatre's beauty is captured.
Premium metal design in one piece.
Quad JBL speakers with Dolby Atmos technology provide 360-degree sound coverage.
With 4096 levels of pressure and tilt detection, the Precision Pen 2 adds precision and control.
Bamboo Paper or Squid applications are already installed.
Specifications
Qualcomm Snapdra\gon 662 Octa-Core Processor
Android 10 as the operating system
4GB RAM + 64GB ROM, 4GB RAM + 128GB ROM, 6GB RAM + 128GB ROM are the memory options.
MicroSD card slot with about 256GB of storage (exFAT file up to 1TB)
Up to 12 hours of web browsing and up to 15 hours of movie playback on the battery
7700mAh capacity
Speakers: Four Dolby Atmos-enabled speakers
Microphone: Smart Voice digital signal processing with a dual microphone array (mid-field)
Dimensions: 25.84 x 16.3 x 0.75 cm (H x W x D)
Weights start at 490 g.
Front: 8 MP with fixed focus, Rear: 13 MP with autofocus and flash
Sensors include a gravity sensor, a Hall sensor, an ambient light sensor, a gyroscope, a time of flight (TOF) sensor, and a vibration sensor.
Slate Gray and Platinum Gray are the two colours available.
802.11 a/ b/ g/ n/ ac, dual band, 2.4 GHz and 5 GHz, Wi-Fi 6 technology, WiFi Direct, Bluetooth ® 5.1, WiFi Display, GPS / Beidou, A-GPS, GLONASS, FM radio
Face recognition is used to unlock the device.
USB-C 2.0 for data transfer and charging, as well as USB-C headphones; Pogo 4-point keyboard connector for data transfer and charging, with an optional keyboard
MicroSD card slots are available.
Pros
Quality look.
Low priced.
A lovely LCD panel; good mid-range performance.
A large and entertaining display.
Easy-to-use "desktop" interface.
Excellent connectivity and excellent craftsmanship.
Four speakers support Dolby Atmos.
Wi-Fi is quite fast.
Children's account management and a special mode IPS display that is good.
There is no PWM flickering.
Long-lasting battery.
Cons
A one-of-a-kind photo module.
The colour temperature is a little too poor.
There is no audio jack.
The processor is not top-of-the-range.
Erroneous GPS and the main camera is unreliable.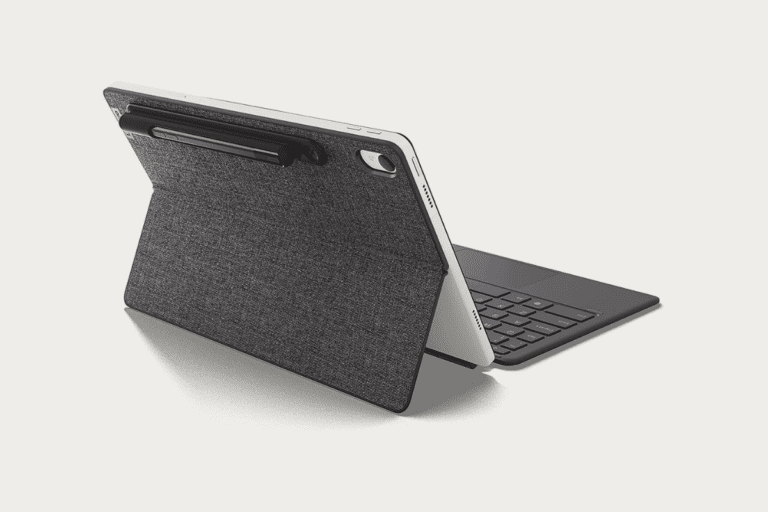 Buying guide
The device is one-of-a-kind and a lot of fun to use, and the system is responsive. The screen is fairly nice, but a bit higher DPI would have been nice.
The speakers are adequate, mainly because the apps don't consider the enormous screen size and appear the same as larger phones. The battery has a pleasant flavour that prevents it from melting too rapidly.
On the other hand, various factors lead me to believe that the tablet, particularly in its lower version, has an "oaf" placement.
The overlay is relatively light; however, it is badly tuned and has a lot of issues (dark mode, Lenovo account, etc.)
Stuttering issues can be resolved when utilising multimedia apps (YouTube, Molotov, Netflix) by forcing the software decoder and reading high-bitrate video files (insolvent).
Unlocking is done using either traditional techniques (Diagram, PIN) or a facial recognition system that works at random and provides no security guarantee.
The Desktop mode isn't very good, and many programs aren't resizable like they are on Samsung DEX or Huawei Desktop. Lenovo's help is also lacking, with responses like "Thank you for letting us know about your problem, manage yourself" and the lack of an updated plan.
The most serious problem, in my opinion, is the USB C port, which is a USB2 port. It does not support video output; you must use USB-C headphones or purchase an adaptor.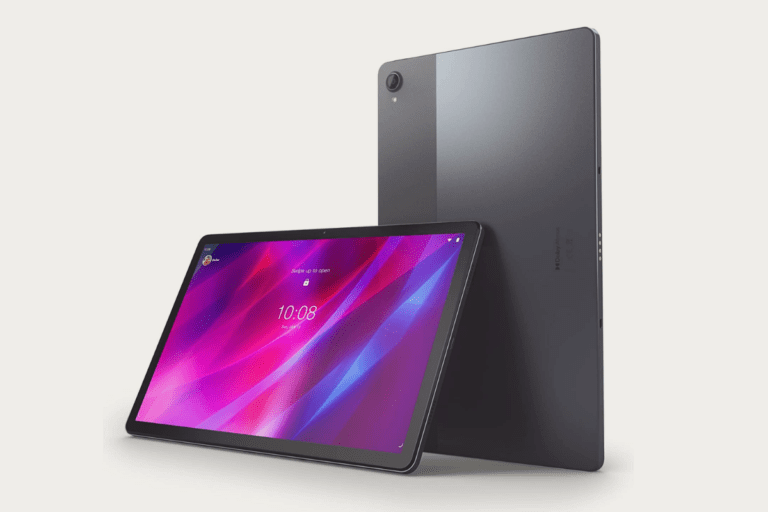 The tablet isn't very fast in everyday use, but it gets the job done since even the most complex activities are carried out without difficulty (but with its timing).
Furthermore, you will be able to work smoothly with Word, Excel, and PowerPoint thanks to the integration with the Office suite, especially if you attach a Bluetooth keyboard and mouse.
In particular, I'd like to point out that you'll be able to connect a USB Type-C hub to various peripherals. At that time, the device will convert to Operating Mode, and the interface will resemble a desktop UI.
Moving on to gaming, the quality of heavy titles like PUBG isn't excellent. You'll only be able to play at medium settings, which isn't ideal given our 11-inch display.
In contrast, lighter titles offer better playability and overall quality. I specifically refer to games like Brawl Stars, Clash Royale, Subway Surfers, and others.
One of the Lenovo Tab P11's main advantages is its four Dolby Atmos speakers (two on each side). It delivers a rich, full-bodied sound with a good frequency balance and high volume. Furthermore, two microphones perform a good job at collecting clear audio.
In addition, you can equalise the sound to your preference according to the scene with the pre-installed "Dolby Atmos" program (movies, music, games, etc.).
Of course, not everything about the P11 is ideal. Because of its restricted GPS, it's evident that it prefers to process multimedia indoors. The 13 MP camera, which is just excellent for snapshots, was also a disappointment.
As I previously stated, the UI navigation is not as quick as that of a top-of-the-line device, but it is exactly under its price range, and you will be able to work with confidence in any event. This is because any specific customisations do not burden the program.
I was delighted to discover that several Microsoft apps, such as Office and OneNote, were pre-installed. Including Lenovo's "Assistant" software, Dolby Atmos, Google's Kids Space, and Bamboo Paper and Squid for drawing.
Available series
The Lenovo Tab P11 has a Wi-Fi-only model and a device with LTE connectivity.
How much is it worth?
The 4GB+ 64 GB version of the Lenovo P11 costs $285 USD. The 4 + 128 GB model costs 319 USD, while the 6 + 128 GB variant costs 342 USD.
The Lenovo Tab P11 Pro Wi-Fi costs approximately $685, while the Lenovo Tab P11 Pro WIFI + 4G LTE costs approximately $799.
Is the Lenovo Tab P11 Tablet Worth Buying?
The Lenovo Tab P11 tablet is a great tablet that offers excellent value for the price and is perfect for everyday use. It features a powerful processor, a large display, and a long-lasting battery, making it a great choice for those looking for a budget-friendly tablet.
Conclusion
Overall, the Lenovo Tab P11 tablet is a decent low-cost option for those in the market for an 11-inch tablet. It has a few features that make it stand out from the competition, such as its flicker-free 2K IPS display, four Dolby Atmos speakers, and long-lasting battery. It also comes with a kids-specific model and account management features, making it a suitable option for families.
However, its low-performance Snapdragon 662 processor may cause some issues with gaming and other more intensive tasks. Additionally, it is currently running on the older Android 10 operating system, so a more recent version would be preferable.
Nevertheless, it all depends on what you need from a tablet. If you're just looking for a basic device for light multimedia use and web browsing, the Lenovo Tab P11 could be a good option for you.
Now over to you – what do you think of the Lenovo Tab P11? Let us know in the comments below!
Frequently Asked Questions – FAQ
Q: Is the Lenovo P11 Tablet Worth It?
A: The Lenovo P11 Tablet is a decent tablet for its price. It has a good design, a quality display, and good performance. Also, the tablet has a large and entertaining display, which is a good plus for those who want to use the tablet for entertainment. However, there are some drawbacks, such as the lack of a headphone jack and poor camera quality.
Q: Is Lenovo Tab P11 good for drawing?
A: The Lenovo Tab P11 is a decent tablet for drawing but not the best. In order for you to use the table for drawing, you will need to purchase the precision pen 2 separately. The precision pen 2 has 4096 levels of pressure and tilt detection, which will allow you to have more control and precision when drawing.
Q: Does Lenovo Tab P11 have Play Store?
A: Yes, the Lenovo Tab P11 comes with the Google Play Store pre-installed.
Q: Does Lenovo Tab P11 come with a pen?
A: The Lenovo tablet P11 does not come with a pen. If you want to use the tablet for drawing or want to use an electronic pen with the tablet, you will need to purchase the pen separately.
Q: Unboxing Lenovo Tab P11: What's in the Box?
A: In the box of the Lenovo Tab P11 tablet, you can expect to find the tablet itself, a quick start guide, a USB-C to USB-A charging cable, a 20-watt charging brick, and a micro-SD card removal tool.
Q: Is the Lenovo Tab P11 Pro compatible with a 5G network?
A: NO, the Lenovo Tablet P11 Pro does not have 5G capability.
Q: Can Lenovo Tab P11 make phone calls?
A: No, the Lenovo Tab P11 cannot make phone calls directly. However, you can use apps such as Skype or WhatsApp to make calls using the tablet.
Q: Does P11 have a headphone jack?
A: The Lenovo Tab P11 does not have a headphone jack. This is one of the drawbacks of the tablet.
Q: Does Lenovo Tab P11 have SIM card slot?
A: No, the Lenovo Tab P11 does not have a SIM card slot. This means that the tablet cannot be used as a phone.
Q: Does Lenovo P11 Support Stylus Pen?
A: The Lenovo tablet does support the use of a stylus pen; however, the stylus pen that is most recommended and compatible with the Lenovo P11 tablet is the Lenovo Precision Pen 2.
Related Post: Does Lenovo P11 Support Stylus Pen?
Product Image Gallery – Lenovo Tablet P11 Review
External Link: About Lenovo