The Garmin venue Sq smartwatch is one of the best low price smartwatches in the market that is unique and with the quality of the high-range multisport fitness smartwatch.
If you are into fitness and you're looking for a reliable multisport fitness gadget, this low price Garmin smartwatch has just about the types of features that will make you fall in love with it.
It would take a second hard look to tell that it is not one of the Apple smartwatches because of its design.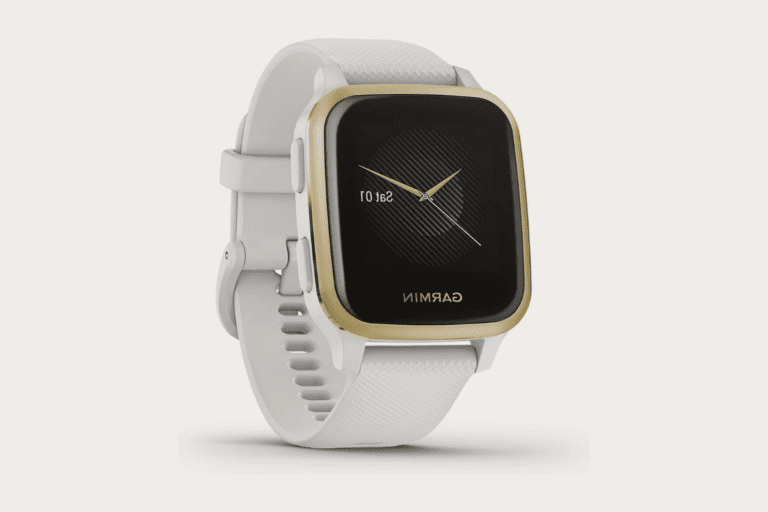 Design
The Garmin venue Sq does not have the usual round design but a rounded off rectangular design of a 40mm polymer case that measures 11.5mm thick and weighs 37.6g in an aluminium bezel, unlike the Garmin Venu that comes in sleek-looking stainless steel. It also comes with standard 20-millimetre adjustable straps. On its back, you would find the charging port along with the elevated heart rate sensor and the blood oxygen sensor.
Display
The Garmin venue Sq has a bright 1.3 inch LCD display which is different from the usual AMOLED display, but it is still really nice and vibrant.
The Garmin Venu sq has a raise to wake gesture that will wake up the display; however, the always-on display mode can still be enabled in the settings.
Performance
The always-on mode can be enabled in the settings for you to glance at your smartwatch without having to raise your wrist, but this would obviously drain the battery faster.
You can also respond to notifications with a compatible phone and accept or reject calls from your paired device, but if you are accepting the call, you would be speaking on your phone and not the Garmin venue sq. You would also be able to see your calendar and other important information on the watch itself.
The Garmin Venu sq also offers a good selection of outdoor to indoor activities ranging from golf to swimming to winter sports like skiing and snowboarding. It also has a GPS navigation function that tracks pretty correctly for your different activities.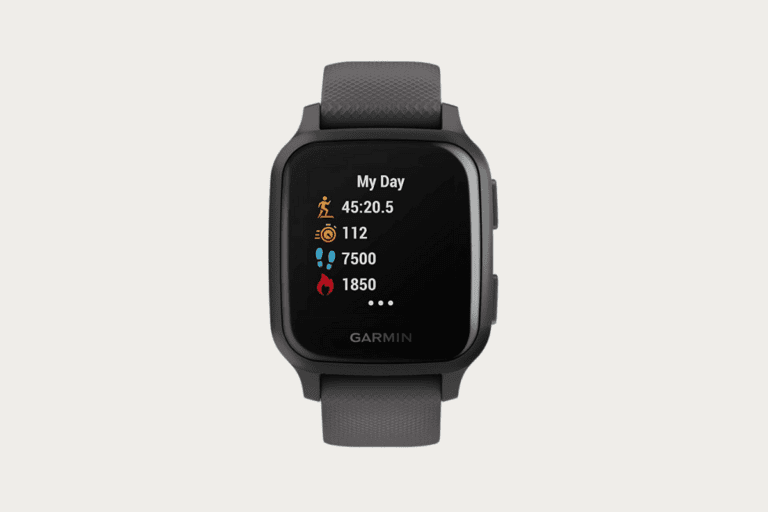 Health features
With the My Day widget, you can track your daily activity, and it would show you how many steps you have taken or calories you've burned. You can see your intensity minutes, the amount of time you have spent doing moderate or vigorous activities, and how close you are to reaching your set goals.
The Garmin venue sq uses its daily activity tracker to set alerts and reminders for you to stay hydrated. It also tracks your heart rate, stress level, respiration rate, and blood oxygen level and gives you helpful reports to improve your health, like showing you a graph of the past eight hours to help you compare your body battery and stress level.
The Garmin venue sq also has a reasonably accurate sleep tracker that monitors your sleep patterns, including your different sleep stages and metrics on how to get better sleep.
Battery life
The Garmin venue sq with a single charge lasts up to six days in smartwatch mode and fourteen hours if it is left on GPS mode.
Music feature
With the music version of the Garmin venue sq, you would be able to sync your playlists from your popular music streaming apps like Spotify, Pandora, Deezer and the likes. Since the Garmin venue sq has music storage and playback, you can pair it with your AirPods or Bluetooth headphones.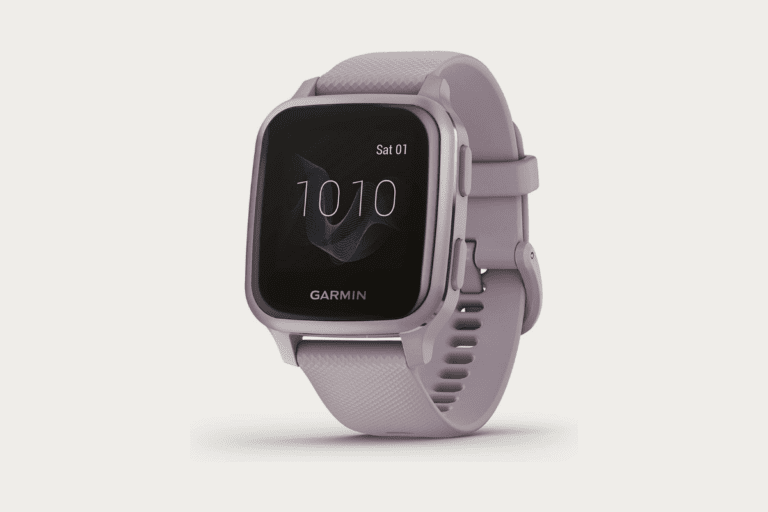 Features
You can track laps, reps or even poses during your activities in the Garmin Venu sq smartwatch.
You can send messages and your location through the Garmin Venu sq smartwatch to the emergency contacts set up in the Garmin Connect app.
The Garmin Venu sq smartwatch comes with an included USB cable that would be useful to connect to your computer.
Connectivity
You can pair the Garmin venue sq with your iPhone to receive notifications but if you pair your smartwatch with an android device, you can respond to your message notifications with quick replies set up in the Garmin Connect.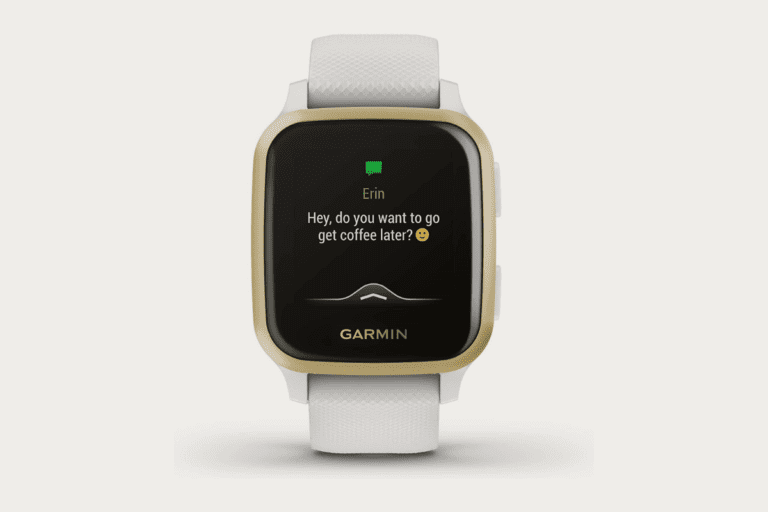 Pros
It is very budget-friendly.
It has good battery life.
The sensors are accurate.
Cons
The UI seems old.
The Garmin Venu sq smartwatch is of less quality than the original Venu.
It does not have an altimeter.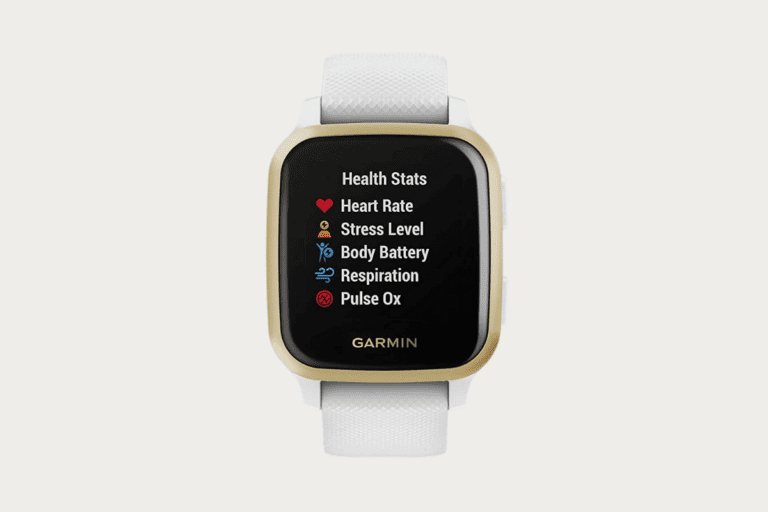 Buying Guide
Here is a quick buyer's guide for detailed information regarding the available series and the price of the smartwatch.
Available series
There are two versions of the Garmin venue Sq. There is the version with music and the version without music.
How much does the Garmin Venu sq smartwatch cost?
The version with the music starts out at $250 while the version without music starts at $200.
Is the Garmin Venu sq smartwatch worth buying?
The Garmin Venu sq from the get-go might look inferior to the Garmin Venu in some aspects of the design, but it really makes up for it with its fantastic health features that can help you monitor your heart rate blood oxygen level, stress level and more. Its daily activity and sleep tracker feature with actual reports that help is also a plus.
It also offers a wide variety of indoor and outdoor activity profiles to pick from, the battery level is also pretty solid, so I would say it is definitely still worth buying.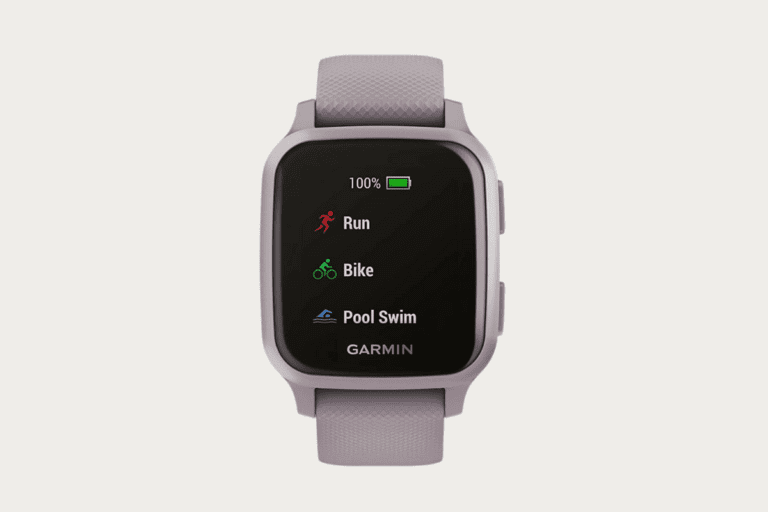 Conclusion
I think the Garmin venue sq is a really good budget-friendly addition to Garmin's lineup of smartwatches, especially if the Garmin Venu is too expensive for you; this gives you everything you need at a good price.
 FAQ – Garmin Venu SQ Smartwatch
Is the Garmin venue Sq waterproof?
The Garmin venue Sq is water-resistant up to 5m.
Does the Garmin venue Sq connect to Wi-Fi?
Wi-Fi is only available on the Garmin venue Sq Music version.
How long does it take to charge the Garmin venue Sq?
The Garmin venue Sq takes about 60 to 90 minutes for a full battery.
Garmin Venu SQ Smartwatch Photos