The Lenovo IdeaPad S145 is a budget-friendly laptop that is decent for casual gaming and everyday use. It has a simple design with a 15.6-inch anti-glare display and a 180-degree hinge. The laptop is thin and light, weighing only 3 pounds. It has plenty of IO support with 2 USB 3.0 and USB 2.0 Type-A ports and an HDMI port.
However, this laptop is not designed to handle heavy gaming. If you are looking for a laptop to play the latest games on high settings, this is not the laptop for you. In this article, I will be explaining in detail how the Lenovo IdeaPad S145 measures up for gaming and everyday use.
Is the Lenovo IdeaPad S145 Good for Gaming?
The Lenovo IdeaPad S145 laptop is not suitable for heavy gaming; It is not powerful enough to run most games smoothly, and it does not have a dedicated graphics card. However, the Lenovo IdeaPad S145 is still a decent laptop for light gaming and can handle casual gaming, especially games that do not require heavy graphics.
Let's take a look at the specifications to see the areas in which the Lenovo IdeaPad S145 falls short for gaming.
Related Post: Is the Lenovo IdeaPad Laptop Good for Programming?
The Specifications for the Lenovo IdeaPad S145
The Lenovo IdeaPad S145 comes in different models; however, in this article, I will be discussing the IdeaPad S145 (15" AMD) model.
Processor; AMD RYZEN 3-3200(3.5GHz at max and 2.6 at base) or Intel Core i3-8145U with 2 cores and a 4MB cache
GPU; AMD Radeon Vega 3 graphics card.
Memory; 12GB, 8GB, or 4GB DDR4 RAM
Storage; 1TB NVME SSD
Screen; 15.6" FHD anti-glare
Battery; 40W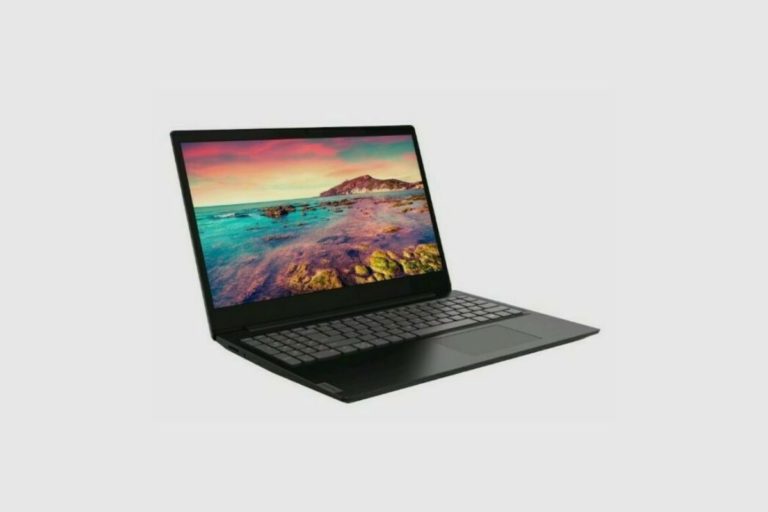 What are Some of the Positive and Negative Aspects of the Lenovo IdeaPad 3?
The GPU
This is an essential part of any gaming laptop, which separates them from others. There are different levels and designs of graphics cards, and each of them has a specific level of games they can handle.
The more recent RTX 30 series and AMD Radeon RX 6000-9000 series of graphics cards are the most powerful and most expensive cards on the market, and they are the cards that can handle everything. They are the cards that can handle "Ray tracing, particle effects, and implement DLSS on supported devices". These are the High-end top specked graphics cards.
Then from there, we have the GTX 20 series and AMD 3000-5000 series of Laptops; these are the mid-range and previous generation of cards, and they are just ahead of the entry-level lower-end ten series of graphics cards.
These cards all have their total output and what they can handle.
On the other hand, this laptop has a low-grade Radeon Vega 3 graphic card or an integrated Intel UHD graphics 620 card.
Neither of these is good for gaming, and the Radeon Vega 3 won't keep up with the more recent cards out now; it's not even comparable to NVIDIAs 1660 Ti card.
On our gaming tests, it could run any recent games without heavy dips in frame rate. It could run CSGO fairly well, but again, it doesn't get a lot of frame rates when you play, so you won't be having the best competitive experience when you play against people with better systems. It averaged 50FPS on CSGO, and it managed to get about 30fps on GTA V, which was on medium settings. It's not the best graphics card out there, and it's better suited to older games.
The Display
Most laptops nowadays have at least a 1080p screen. This is not bad, but it is advisable to get the best view and graphics that your GPU can produce on smaller screens. However, with more and more games seeing full HD as the base point, it is clear that some displays will not be good enough.
We have PCs that can support 4K, LCD screens, and OLED screens, and all of them can easily have HDR functionality without sacrificing the frame rate.
Another key piece of any display is the refresh rate on the panel. A basic display should be able to support a simple 60hz refresh rate. The refresh rate on a screen is the amount of time it takes for input or action to be carried out. It's the latent responsiveness that you can see after we click the mouse.
The IdeaPad S145 has a 15.6" Full HD display with a basic 60hz refresh rate, and it's an anti-glare screen. This is a good display for gaming, given the kind of system. However, given its low sRGB rating of 51%, the large screen will only show off its deficiencies; couple that with its 220 nits max brightness and you won't find any use for it as a video or photo editor.
Memory and Storage
Most recent games require 16GB to even launch. However, that is not necessarily a problem as an 8GB RAM is not too bad; the IdeaPad has a 12GB option, so it should run most games on very low graphics settings. However, given the lacklustre display, the lower graphics would only make it worse. At least it's got a 1TB SSD, so you can store a lot of games on it, especially if you are playing some older games.
The CPU
On the IdeaPad S145, The CPU is an 8th generation Intel Core i3-8145U and AMD's RYZEN 3-3200 2 core CPU, and neither of them is particularly good, and they are fairly slow compared to more recent designs. Thankfully there is a 12GB and 8GB RAM option, which is also useful.
The Battery
We were able to squeeze at least 4hrs of use out of it, and on gaming, we could maybe get close to an hour out of it, but it was a frame rate nightmare. P.S if you plan on gaming on it in any way, shape or form, please keep it connected.
Pros
Plenty of USB-A ports.
Simplified charging Kit
The screen gets FHD resolution.
The 12 and 8GB versions are good too, and they can be upgraded
Cons
Woefully underpowered
Screen lacks colour
Non-precision touchpad
Lacks versatility
Is the IdeaPad S145 Worth it?
The IdeaPad S145 is a decent laptop, but it falls short in comparison to other laptops in its price range. Its lacklustre screen, low-end graphics card, and uninspiring CPU make it a less attractive option compared to other laptops on the market within that price range of $500 on average.
Generally, for laptops within that price range or above, I would recommend the Asus VivoBook 15 X581, which has a 10th-generation core i7 and NVIDIA's GTX 1650.
Conclusion
The Lenovo IdeaPad S145 is not the greatest laptop out there, it isn't heavily specced, and it lacks any real versatility outside of typing and some light browsing and with the lesser CPU, it isn't much better, at least as a 12-8GB option, so it's not entirely bad.
Image Gallery – Is the Lenovo IdeaPad S145 Good for Gaming?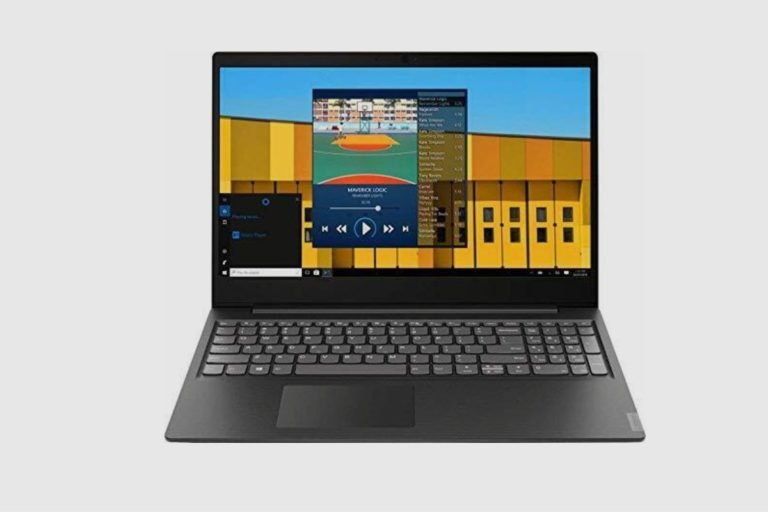 About Lenovo
Lenovo is a Chinese multinational technology company with headquarters in Beijing, China, and Morrisville, North Carolina, United States. It designs, develops, manufactures, and sells personal computers, tablet computers, smartphones, workstations, servers, electronic storage devices, IT management software, and smart televisions.
Lenovo was founded in Beijing in 1984 as Legend by a team of engineers and was initially focused on manufacturing televisions. It eventually shifted to personal computers, becoming the market leader in China. Lenovo went public on the Hong Kong Stock Exchange in 1994 and acquired IBM's personal computer business in 2005.
References: Lenovo IdeaPad.