The Fitbit versa 3 newly added features honestly show that the company listens. They are clearly headed towards a direction that distinguishes them from another clone of the apple watch series. So if you are thinking of getting a good gadget outside the Apple ecosystem, the Fitbit versa 3 is just for you.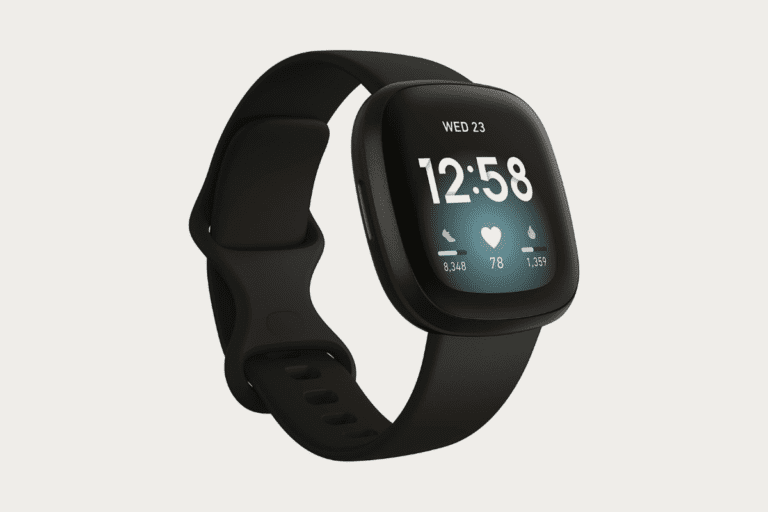 What is Fitbit Versa 3?
The Fitbit versa 3 is a health and fitness smartwatch with the features to monitor and track your active activities, sleeping patterns, SPO2, and much more. This version comes with a built-in GPS that allows you to explore outdoor activities without carrying your phone with you.
Design
At first glance, it seems similar to the Fitbit versa 2, but on a closer look, it is a perfect square shape with curved edges in aluminium casing with a corning glass 3 and touches sensitive buttons on the side to make it swim proof.
On the backside, it has its charging connectors and heart rate sensors that flash green lights when in use. The Fitbit versa 3 comes with 2 lightweight interchangeable straps in different sizes and designs that can be easily changed with a button; it also has a magnetic charger that is placed under the Fitbit versa 3, unlike the Fitbit versa 2 that needs to be placed in a charging cradle.
Display
The Fitbit versa 3 has a bright AMOLED touch screen with a 336px x 336px resolution in 1.59 inches wide and 1.59 long AMOLED display, so good lighting whether during the day or when you are going for a swim, would not be a problem.
Health Features
The Fitbit versa 3 has an SPO2 sensor that reads your blood oxygen level while you are sleeping and gives an accurate and comprehensive report which is made available in your Fitbit app. However, this service comes with a premium membership subscription.
The Fitbit versa 3 has a heart rate monitor that tracks your heart rate during exercise, sleep and outside this period. With the active zone minutes feature, the watch alerts you when you reach your target heart rate zone, and it provides a comprehensive report and metrics to track your trends on your wellness, and it is available in the Fitbit app.
The Fitbit versa 3 has a sleep monitor that not only tracks your sleep but provides insightful sleep metrics like stages of sleep and gives sleep scores based on these metrics.
The Fitbit versa 3 provides an on-screen animated guide to help with your workout, including indoor or outdoor swimming.
Performance
The Fitbit versa 3 sets itself in the league of other expensive smartwatches with the new features rolled out, particularly the health features that track your heart rate, blood oxygen level and monitor your sleep patterns.
The Fitbit versa 3 provides personalised coaching with on-screen guidance with stats like laps counting and calories burned to help provide a better exercise routine.
You can receive calls and notifications from apps like WhatsApp and give custom quick replies on Android but not with iPhone. The Fitbit app is also very user-friendly and easy to navigate for an average user, so you can seamlessly use other apps in the Fitbit store.
With the virtual assistant feature, you can use the google and amazon Alexa voice assistant to set reminders, get on-screen answers to your questions and check the weather.
You can opt to change the clock face to your preference or keep the display in a basic-face Always On mode if you need immediate access to your workouts stats, but this will decrease the Fitbit versa 3's battery.
The Fitbit versa 3 is also water resistance for a depth of 50 meters so that you can go for an indoor or outdoor swim with your watch on you.
Battery life
One of the main new features of the Fitbit versa 3 smartwatch is a battery life of 6 days when fully charged, but I would say you have a good five days, especially if you would be making use of it heavily or keeping it on the Always-on mode. It also comes with a quick charging cable that lasts up to 24 hours if charged for just 12 minutes.
Music Features
You can play and store music and podcasts on Spotify, Pandora or Deezer; however, a premium subscription is required to use the music services.
Connectivity
The Fitbit versa 3 has a Bluetooth feature that you can connect to receive calls or initiate calls through the voice assistant. You can also connect other Bluetooth devices, but your phone has to be nearby.
And also, through the Fitbit app, you can seamlessly connect with apps in the Fitbit store. You also receive calls with your Fitbit and notifications from text messages apps where you can give custom quick replies on Android but not on iPhone.
Features
The Fitbit has an in-built GPS that helps to track your route and gives you information on nearby routes available to you so that way you don't have to go for a run with your phone on you. On the Fitbit versa 3 smartwatch, Google assistant and Alexa is built in so you can set reminders or ask about the weather and get a response which is super helpful if you need to go for a jog or a hike.
You also have the usual standard features like changing through the different clock faces available to your preference. There is also the always-on mode feature for easy accessibility to your stats, which would drain the battery life.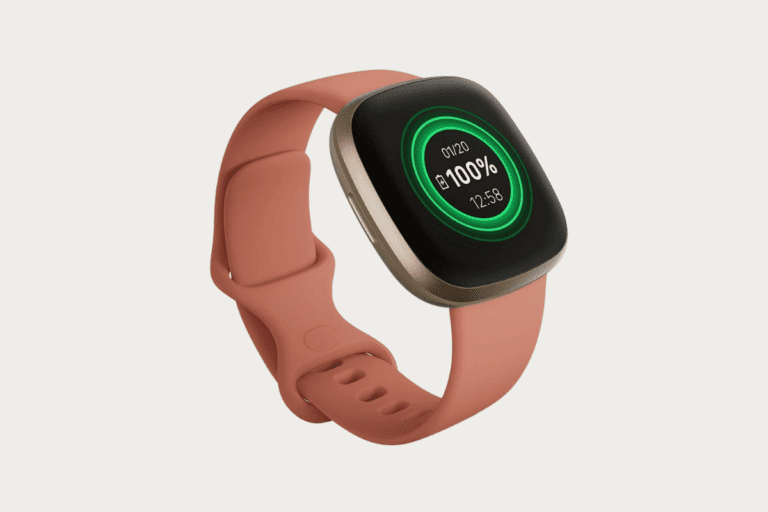 Pros
The heart rate monitor and SPO2 in the Fitbit versa 3 are very accurate and spot-on in their readings and metrics, which is super helpful and accurate.
The Fitbit app is also very user-friendly, which is very important if you are a user like me who is just interested in checking my metrics on the go.
The battery life lasts up to 5-6 days when fully charged and 24 hours when charged for 12 minutes.
The in-built Gps in the Fitbit versa 3makes it easier to track and locate routes without using my phone.
Cons
The touch-sensitive button can be slow to recognise touch sometimes, which can be frustrating.
The Fitbit speaker is not loud enough for a crowded environment.
The SPO2 monitor in the Fitbit versa 3 tracking only when you are asleep and just when you have to have the SPO2 clock face on can be a bummer because it means you cant have your metric on demand.
The music feature does not have the option to download new music, and Spotify doesn't have offline support.
Buying Guide
The Fitbit versa 3 health and fitness smartwatch is one of the most reliable health and fitness smartwatches in the market. Although it does have its own downsides, however, the quality and benefits are more appealing than the downsides. Feature such as the SPO2 is quite impressive.
Nevertheless, if the SPO2 feature is of much importance to you, please bear in mind that the SPO2 only tracks when you are asleep, so you need to consider if that would be convenient for you.
Regardless of this, the Fitbit versa 3 works amazingly well but do not forget to take it off at intervals to rest your arms.
How much is the Fitbit versa 3?
On the Fitbit versa 3 website and amazon, the price usually ranges between $230 to $180 on promos for festive holidays.
The Fitbit versa Available Series
The Fitbit smartwatch is available in the Fitbit versa 1,2,3 series, but the Fitbit versa 3 has the most features.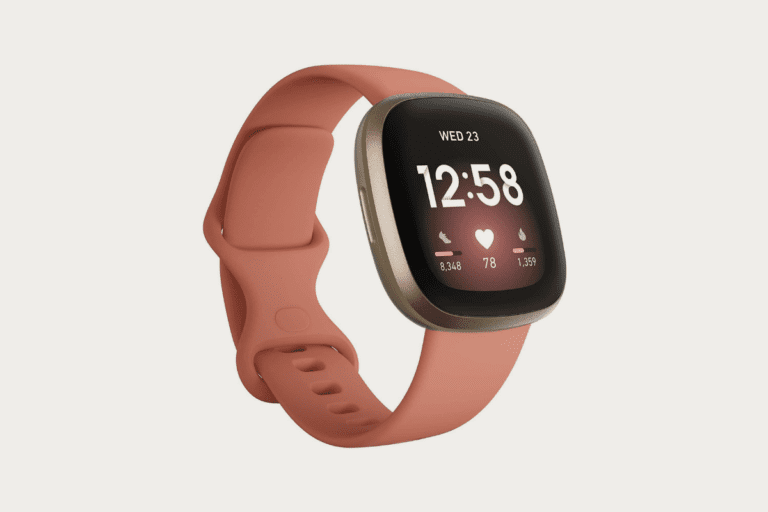 Is the Fitbit versa 3 worth buying?
If you are looking for an advanced health and fitness smartwatch, the Fitbit versa 3 is definitely worth buying. It has all the features you would expect from a smartwatch you've bought for fitness.
It has impressive battery life. It tracks your workout routine, gives insightful stats and provides on-screen guidance. It monitors your heart rate, breathing rate and sleeps with comprehensive reports to identify trends and indicate the areas that need attention and change. 
The Fitbit versa 3 makes workouts more fun with various playlists to pick from. Its inbuilt Gps and voice assistant (Google Assistant, Amazon Alexa) works together to provide a user-friendly experience. Buying the Fitbit versa 3 would be a wise choice to get an affordable smartwatch that is not just a clone of other existing smartwatches.
Conclusion
The Fitbit versa 3 newly integrated features is a step closer to ensuring the smartwatch can be used seamlessly without the need for the phone, and it is indeed smart. A smartwatch for fitness that does not require the constant use of your phone and works with the goal to improve my fitness and wellness is indeed a smart, wise investment.
Should you be considering buying the Fitbit versa 3? This health and fitness smartwatch is one of its kind.
I hope you find this review helpful? If yes, please share your thoughts in the comment section below.
Thanks for reading.
FAQ
Is the Fitbit versa 3 waterproof/water-resistance?
The Fitbit versa 3 is water-resistant, but for just a depth of 50 meters, so this is not the watch if you are going to be deep diving.
Can the Fitbit versa 3 make calls?
The Fitbit versa 3 can be used to initiate calls with the inbuilt microphone and speaker.
What does a Fitbit versa 3 do?
It is a health and fitness smartwatch that monitors your heart rate, sleep and blood oxygen level. It tracks your daily routine, calculates steps taken, calories burned and active zone minutes.
What is the difference between a Fitbit versa 3 and a Fitbit versa 2?
The significant difference is the in-built GPS in the Fitbit versa 3 that allows you to carry out outdoor activities without having to carry your phone with you all the time, while the Fitbit versa 2 relies on your phone's GPS.
Fitbit Versa 3 Smartwatch Photos