The Apple iPad 2021 laptop is one of the top choices for a tablet computer. The tablet is well-equipped with a powerful processor, an excellent front-facing camera, and a fairly reasonable price tag. Whether you're looking for a device to keep up with your studies, stream movies and shows, or work on the go, the Apple iPad 2021 is capable of meeting your needs.
In this Apple iPad 2021 tablet review, I'll be discussing all you need to know about the tablet, including the pros and cons of this tablet, so you can decide if it's right for you or not. So, let's get started!
Apple iPad 2021 Review: The Design
This year's Apple iPad appears to be identical to the previous year's model. I compared the two and found no visible variations in materials, size, shape, weight, or components. The rear camera modules are also mirrored images of one another. The two tablets are indistinguishable based on appearances alone.
A huge piece of display glass is put into the aluminium chassis of the tablet. Apple has not stated what material the glass is composed of. Apple carved an angled seam onto the chassis frame where it meets the glass. The side borders and back panel form a single piece of metal with smooth curves where the back surface meets the sides.
The iPad is medium-sized in tablet terms, measuring 250.6 x 174.1 x 7.5mm. The slim profile and 487g weight give it a delicate feel. If you plan to offer this to a younger child, I strongly advise you to use a case.
The design is unmistakably iPad-like. There is no other tablet that looks just like the iPad, and this particular design has been around for quite some time. Unfortunately, the big frame of the device stands out visually.
The display has a deep black edge on two sides and thinner edging in between. The frame provides something for your thumbs to grip, but with today's all-screen designs, the thick black border is beginning to seem obsolete.
There's nothing wrong with the simplistic look of the Apple iPad, but it no longer turns heads like it used to.
Apple's latest iPad Pro, Air, and Mini designs feature a cleaner, more modern appearance and considerably slimmer frames.
The controls and buttons are all ordinary fares. Because the Apple iPad 2021 is based on an older design, it retains the physical home button. Moreover, the fingerprint scanner is integrated inside the home button for Touch ID. Touch ID takes only a few seconds to learn and works reliably and swiftly. Touch ID is sometimes superior to Apple's Face ID, and vice versa. Unfortunately, Face ID (or any other kind of facial recognition) is not available on the entry-level iPad.
This iPad is likely Apple's final tablet to use the proprietary Lightning port. Some of Apple's more expensive tablets have been switched to USB-C. USB-C is also used by the majority of rival Android and Windows tablets. At the very least, the cable that comes with the iPad matches the cable with the iPhone. Unlike the iPhone, though, the iPad comes with a charger.
Apple iPad 2021 Review: Display
Apple made one minor modification to the iPad's display. It's not a novel function, but it does improve the experience of using an iPad, especially if you use it in varied environments.
The dimensions, shape, resolution, and brightness are all identical to last year's iPad. That translates to a 10.2-inch IPS LED with a resolution of 2,160 x 1,620 at 264ppi and a light output of 500 nits. It has a fingerprint-resistant, stain-resistant coating but lacks the anti-reflective coating seen on the iPad Air and iPad Pro. The Apple iPad 2021 has a great screen with lots of colour and light; everything is sharp and clear.
So, what makes this one unique? They used Apple's True Tone technology to update the screen. True Tone has been around for a while, but this is the first time it's been seen on a low-cost iPad.
True Tone adjusts the white balance on the screen based on the ambient light, so it looks more natural as you move from one location to another, for example, from a room illuminated by an electric bulb to one lighted by the sun through a window. This automated alteration in white balance is slight, yet it makes a noticeable difference.
As I already stated, this isn't ground-breaking. Nonetheless, the 2021 iPad's display is more eye-friendly than the 2020 iPad's. When you're stuck in front of a computer all day, every little amount of assistance is greatly welcomed.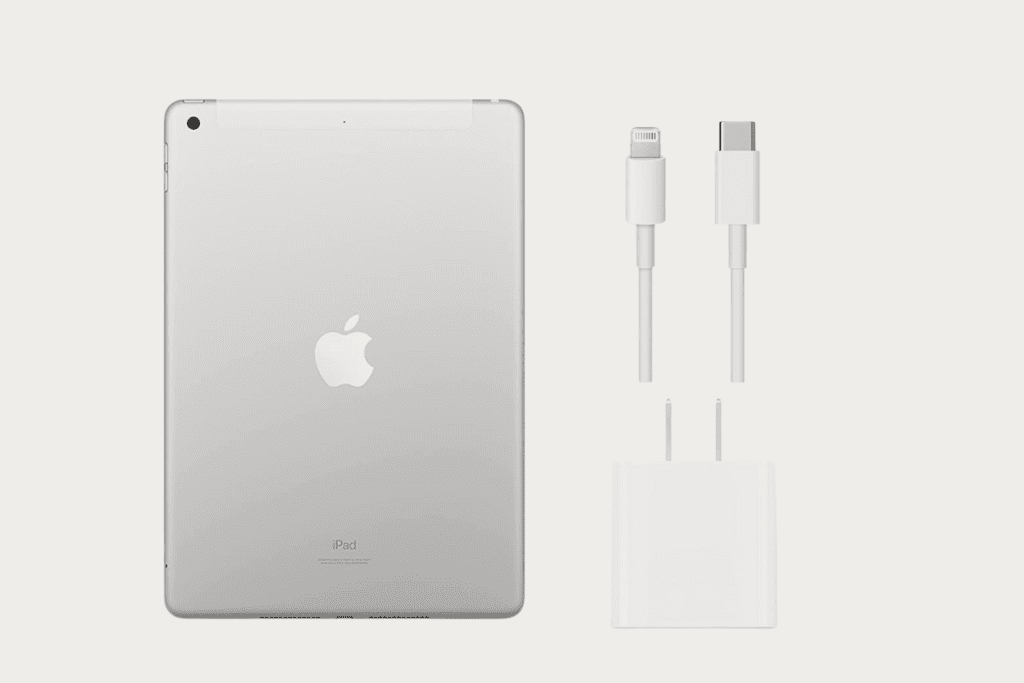 Apple iPad 2021 Review: Performance
Apple upgraded the processor in the 2021 iPad by one generation, from the A12 Bionic to the A13 Bionic. The A13, introduced in September 2019, is a two-year-old processor, yet it still provides adequate performance for the iPad.
The iPad simply flies when it comes to day-to-day tasks. The tablet appears to be equally fluid and quick to perform tasks as the more powerful Pro devices. When installing and running software, especially large ones like GarageBand and iMovie, it does not lag or slow down.
Games work flawlessly on the iPad as well. I was quite happy with the performance of Asphalt 9 and other action games.
In terms of benchmark performance, the A13 Bionic outperforms the A12 Bionic. Across tests, the A13 had approximately 20% higher results than the previous A12. Given the chip's new architecture, this is to be expected.
The A13 and iPad represent rival Android tablets, typically using mid-range Qualcomm Snapdragon CPUs.
You need to know that the Apple iPad 9th generation (2021) is faster than anything else in its price range. Regardless of how difficult the application is, it can manage it and games from the iTunes App Store without breaking a sweat.
That isn't to argue that other considerations don't hamper the iPad.The fact that one person can only use it is a major disadvantage, and the lack of a special mode for children is upsetting for parents. It just does not work for families who require multi-user assistance, and I'd like to see actual stereo speakers on a tablet like this.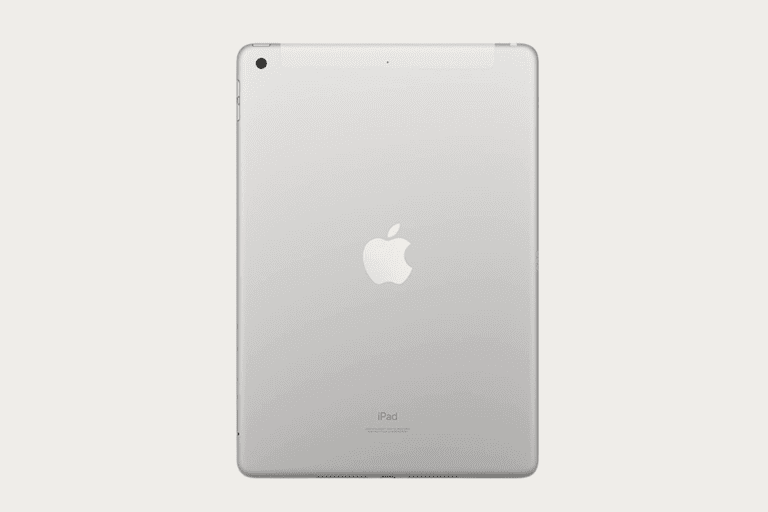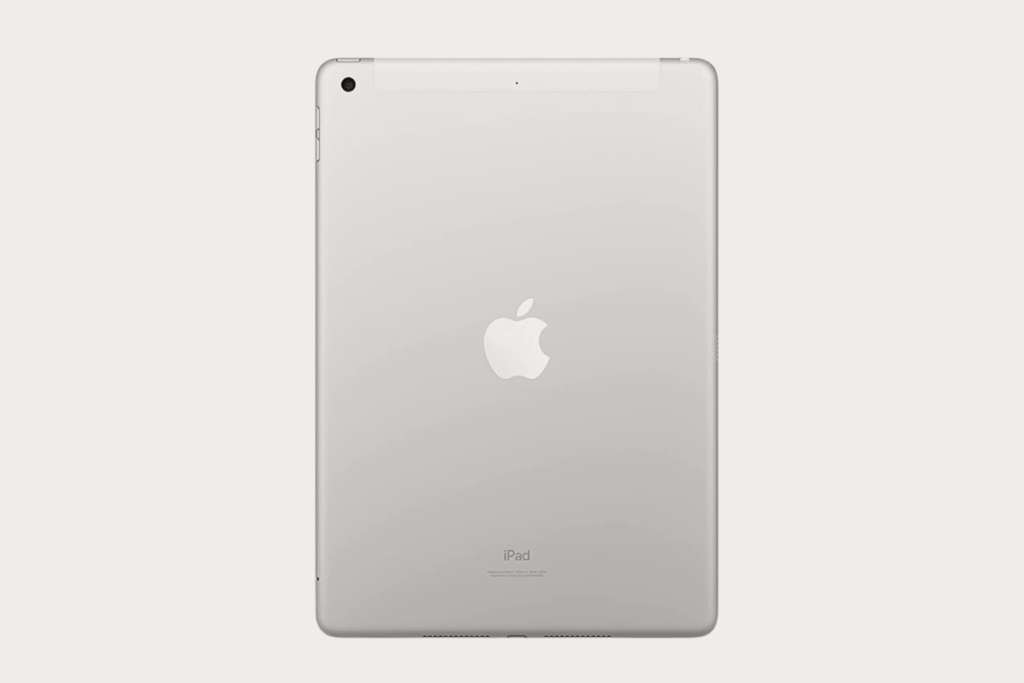 Apple iPad 2021 Review: Battery life
Using Wi-Fi, you can stream videos for up to 10 hours; this has always been the case with the iPad, and it will continue to be so.
Almost all Apple iPads satisfy this 10-hour battery life standard, and the new iPad is no exception. The new iPad has a maximum battery life of 10 hours and 12 minutes. According to Apple, if you use the LTE 4G model for web browsing, you'll get closer to nine hours of battery life.
While 10 hours of uptime is adequate when you're just messing about, it may be too short for individuals who work long shifts. Some rival Android tablets can last up to 12 hours on a single charge.
I'm pleased to inform you that the charging USB-C Power Adapter given is a 20W plug. It is quite useful when it comes to the time to recharge the iPad. It took roughly 2.5 hours to resurrect it from the dead. Apple used to supply the iPad with the outdated 5W plug, which took nearly four hours to charge.
The Apple iPad 2021 has sufficient battery life, although Apple may always improve it.
Apple iPad 2021 Review: Features
Brilliant 10.2-inch Retina1 display with True Tone and sRGB colour space
Camera with a Center Stage that is Ultra-Wide
Apple's A13 Bionic chip includes a Neural Engine.
Cellular 4G LTE2
The A13 Bionic chip gives the most popular iPad more power and capability while preserving its all-day battery life.
Compatibility for Apple Pencil (1st generation) and Smart Keyboard, the intuitive iPadOS 15, and twice the storage of its predecessor.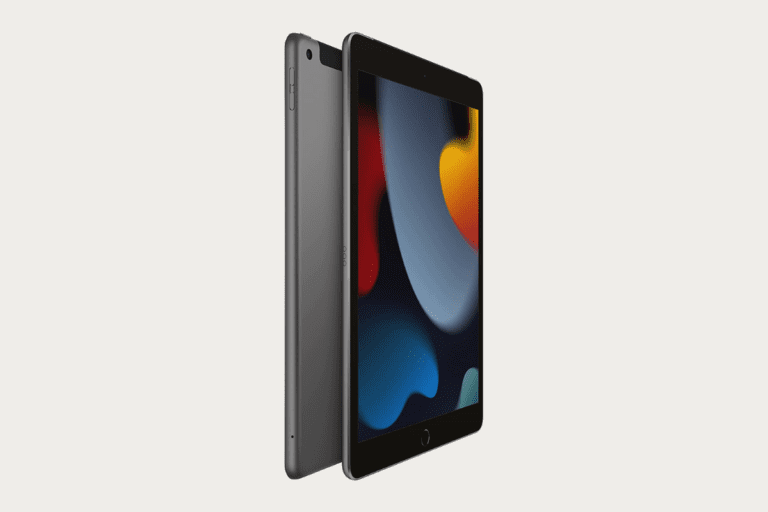 Specification
10.2-inch IPS LED display, 2,160 x 1,620 pixels, 264ppi, 500 nits, True Tone.
Apple A13 Bionic Processor, Neural Engine.
RAM: 2.87GB.
Storage capacities of 64/256GB.
Wi-Fi 6, Bluetooth 4.2, LTE 4G, GPS/GNSS connectivity.
Cameras; 8MP, f/2.4, 1080p at 25/30fps on the back. Front: 12MP, f/2.4, 1080p at 25, 30, and 60 frames per second.
Battery life: a 10-hour Wi-Fi battery life and up to 9 hours on LTE 4G.
Touch ID fingerprint reader for biometrics.
Dimensions: 250.6 by 174.1 by 7.5mm.
Weight:487g.
Colours: Silver, Space Gray.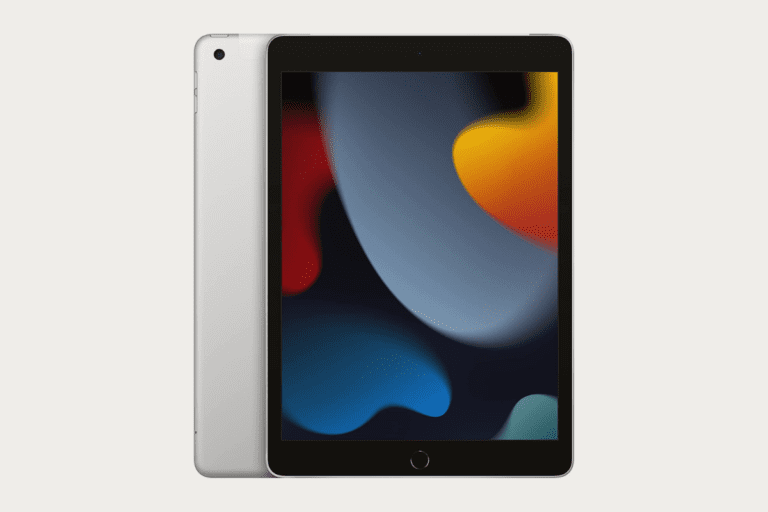 Pros
The hardware of superior quality
Quick performance
Touch ID
Long battery life
Excellent show
Affordable
More base storage than previously.
Display with True Tone.
The iPad is the only one with a headphone jack.
Center Stage is included with the front-facing camera.
The smart Keyboard case is compatible.
Cons
Single-channel speakers.
There is no multi-user support.
Accessories are not included.
Design based on previously used materials.
It only works with the first-generation Apple Pencil.
When it comes to battery life, there's room for improvement.
There is no Face ID.
Doesn't work with the latest accessories.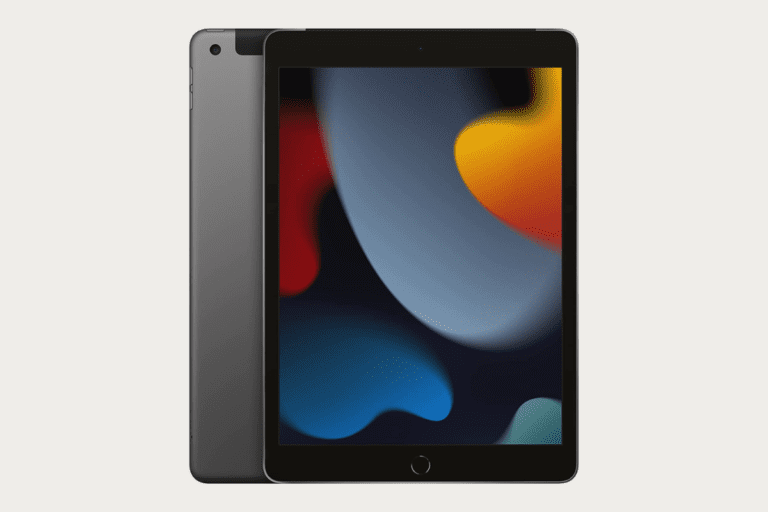 Buyer's Guide for the Apple iPad 2021
The Apple iPad 2021 is most likely more valuable than any other tablet in its class. The hardware is exceptional, and Apple knows how to put together high-quality gadgets.
The screen is wide, clear, and bright enough to handle any information you throw at it. Although the battery life is only average, it's still reliable and lasts more than a full workday. Apple's technology is simply faster than everything else in the class, propelling the performance of this entry-level tablet to the top.
Although iPad OS isn't for everyone, you can't deny the platform's pleasant experience and broad app compatibility, especially if you add in features like the headphone jack, Smart Connector, Apple Pencil compatibility, several storage options, and the possibility of LTE 4G connectivity you have a well-rounded laptop that should satisfy everyone except hardcore users.
If you're adamantly opposed to iPad OS or require critical capabilities like multi-user support, Android, Chrome, and Windows, have you covered.
Series that are Available
This year, the Apple iPad comes in two colours, Silver and Space Gray, and just two storage options, 64GB or 256GB. Those storage figures are more than double last year's iPad, which is a significant improvement. LTE 4G cellular variants are also available for an extra $130.
Is it Worth Buying?
The Apple iPad is an outstanding deal, with a starting price of $329. Apple's entry-level iPad is easy to use and provides good value for money. Suppose you're on a tight budget or want to replace an older iPad that doesn't support iPad OS 15, and you don't need Apple's most advanced tablet capabilities. In that case, this is the one to get.
With an upgraded front-facing camera and the useful Center Stage function that keeps you in the frame at all times, the new iPad makes video calling a pleasurable experience. If you frequently use your tablet to stay connected, the iPad 10.2 (2021) is an excellent choice.
The entry-level iPad includes True Tone technology for the first time, which smartly adjusts the display based on ambient illumination to deliver the best viewing experience.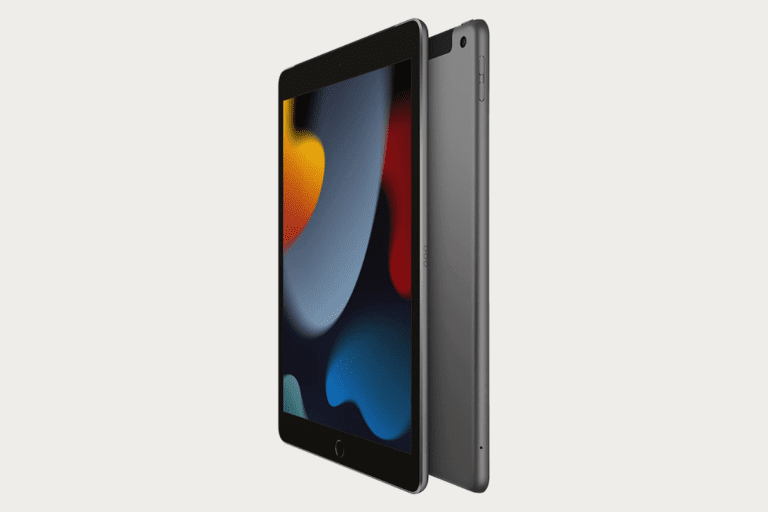 How much is the Apple iPad 2021?
For $329, you can get the Apple iPad with 64GB storage, while the 256GB costs $479.
The Apple iPad 4G LTE 64GB costs $459, while the LTE 4G 256GB costs $609.
The Apple Pencil (1st generation), which is sold separately, is compatible with the iPad (9th generation) and costs $99 (US).
Smart Keyboard for iPad is sold separately for $159 (US). It includes layouts for over 30 languages, including simplified Chinese, French, German, Japanese, and Spanish.
Smart Cover for iPad is available in black, white, and English lavender for $49 (US).
Customers can get up to $200 (US) back from T-Mobile/Sprint or Verizon with activation if they purchase any Wi-Fi + Cellular iPad model directly from apple.com/store or at an Apple Store. Terms and conditions apply.
Conclusion
Apple didn't do much to better its entry-level tablet year over year, but it didn't have to. The entry-level iPad already outperformed the competition by a wide margin in terms of value and performance. Regardless, Apple made some significant changes.
The new display is more pleasing to the eyes. The improved processor provides the iPad with an even more significant performance advantage. Furthermore, the iPad's redesigned front-facing camera makes it a far more pleasurable personal and professional video chat platform. The reality is that Apple's low-cost slate has no true competition.
There is no other $300 tablet that performs as well as the iPad. There are dozens of other tablets on the market, many of which cost less than $300, but they just cannot compete with the iPad's strength and potential.
FAQ – Apple iPad 2021
Does the iPad 2021 come with the case and Apple Pencil?
No, it doesn't; you must order those products separately.
Is the iPad suitable for gaming?
Without a doubt, for the games that are available to it. And they look and run very well.
Is this a nice tablet for creating art?
Yes, with the appropriate app.
Can you create a hotspot from your phone to your iPad?
Yes!
Is the Apple iPad 2021 water-resistant?
Avoid using the Apple iPad 10.2 2021 in saunas, steam baths, dropping it or receiving blows, exposing it to soap or shampoo, exposing it to perfumes, solvents, detergents, acids, lotions, and in general, any form of liquid other than fresh water and severe temperatures.
Is the iPad 2021 suitable for students?
Apple provides significant discounts to students with their "Apple Education Pricing", which makes the 2021 Apple's iPad one of the best tablets suitable for students.
If you're on a low budget, the ordinary iPad 9th generation is unbeatable.
Apple iPad 2021 Photos