Smart speakers function as smart assistants and are great for homes, as they allow you to play music anytime you want, with just a voice command. With smart speakers, you can listen to audiobooks and podcasts and ask for information within and out of the WiFi range.
One of the best smart speakers available on the market today is the Bose portable smart speaker. 
Available in luxe silver and triple black colours, this smart speaker is versatile wireless and voice-controlled speaker that functions as an Alexa or Google Assistant speaker when WiFi is available to respond to your questions and control your smart home and your music playlist using your voice.
Items Inside the Bose Portable Smart Speaker's Box
The contents of this package are the Bose portable smart speaker, a power cord, an AC power adapter, a quick start guide, and an owner's guide.
Features
Some of the features of the Bose portable smart speaker are:
360-degree sound: The 360-degree sound is one of the best features of the Bose portable smart speaker. It provides listeners with an immersive sound experience by circulating audio equally in all corners of the room, regardless of your position.
Google Assistant support: It comes with an Alexa or Google assistant speaker. This means that you can get answers to your every question using the Bose portable smart speaker and also control your music using your voice.
Battery Life: This speaker is expected to last for up to twelve hours; however, this varies on usage frequency. There are some power-saving features that can make the battery last longer
Portability: With a weight of 1kg, this speaker is lightweight and comes with an adjustable carrying handle for convenience
Connectivity options with:
Bluetooth: This speaker's Bluetooth connectivity is amazing. The Bose portable smart speaker's low latency with iOS and Android devices makes it perfect for watching videos. Note that it pairs with one device at a time
Wi-Fi: This speaker is Wi-fi compatible and supports Apple Airplay
IPX4 rating: The water resistance rating of this speaker protects it from splash and rain drizzles
Bose music app: The Bose music app, which is available on iOS and Android devices, gives you quick access to the latest music and helps you play music on your own terms.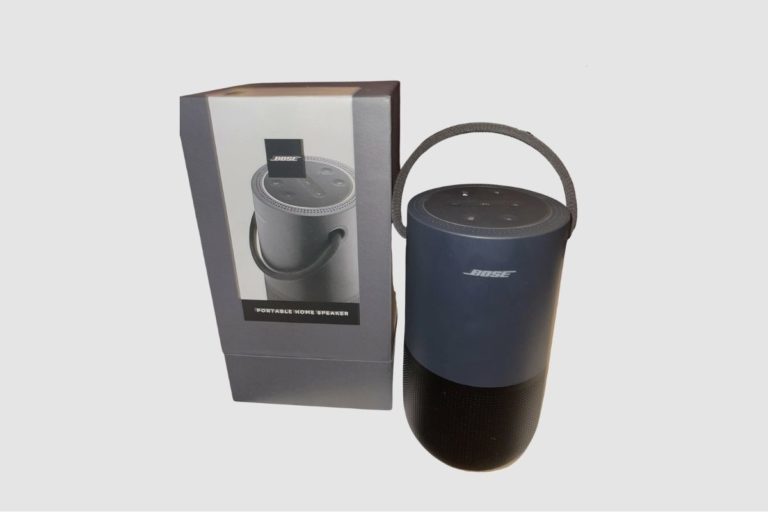 Is the Bose Portable Smart Speaker worth buying?
The voice assistant capabilities of the Bose portable smart speaker are remarkable, as it comes built-in with Google Assistant and Amazon Alexa. And that's not even all – this speaker has a lightweight design and carrying handle for support.
The sound quality of this speaker is amazing, thanks to the 360-degree sound that distributes sound evenly to all directions at the same time. This speaker offers fantastic audio quality with sound clarity, impressive bass, clear lyrics, and a balanced mid-range for vocals and instruments.
Although this speaker is considered pricey, the portability, sound quality, and battery life, combined with other features of the Bose portable smart speaker, make it worth buying.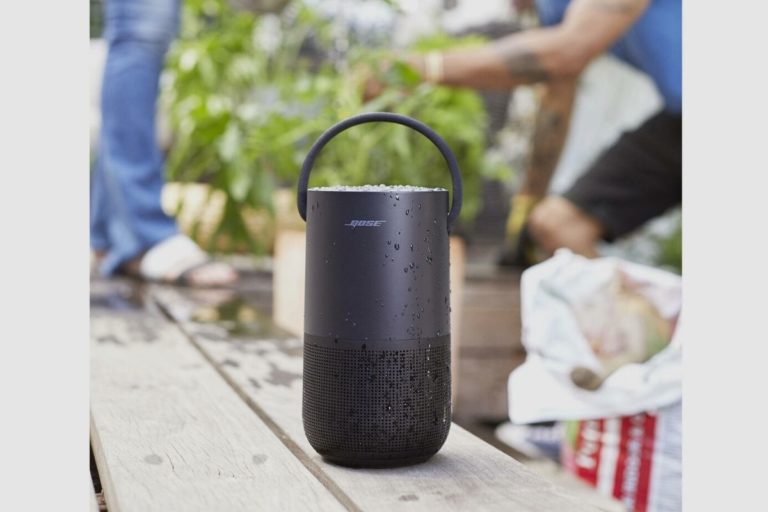 Is the Bose speaker any good?
The Bose portable smart speaker has cool features that make it stand out from other speakers in the market today. This speaker is lightweight, water resistant, and delivers powerful audio with rich bass and crisp highs. It also has Alexa and Google Assistant voice control 360-degree sound, amongst many other impressive features.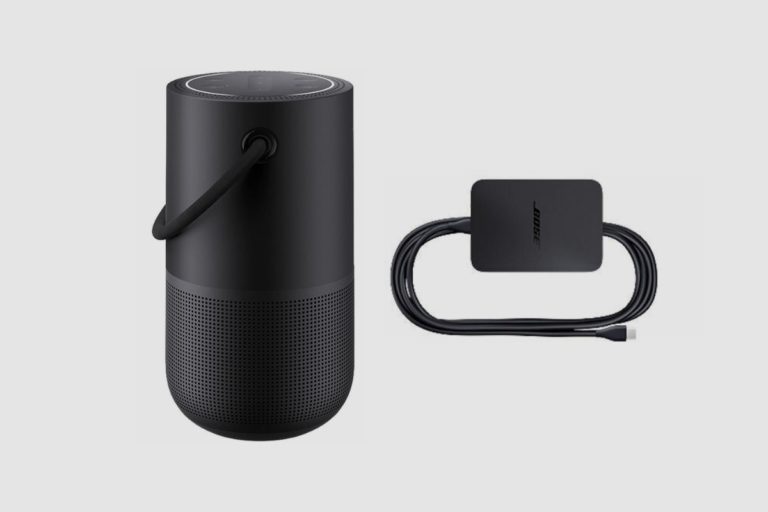 How long do Bose portable speakers last after being charged?
When charged fully, this speaker can deliver up to 12 hours of uninterrupted playtime. However, the volume level greatly affects the battery life. This means that a maximum volume level will make the battery drain faster than a minimum volume level.
Conclusion
Overall, the Bose portable smart speaker is a versatile speaker for homes with its lightweight design, battery life, water resistance, voice assistant controls, and sound clarity.
Product Image Gallery – Is the Bose Portable Smart Speaker worth buying?