The ASUS Vivobook 15 X513 laptop which was released in November 2020, is powered by the latest 11th generation Intel core i7 processor and the latest NVIDIA GeForce GPU alongside its multiple colour options and colour-blocked Enter key. The package of this laptop comes with a wired optical mouse, backpack and a carry bag.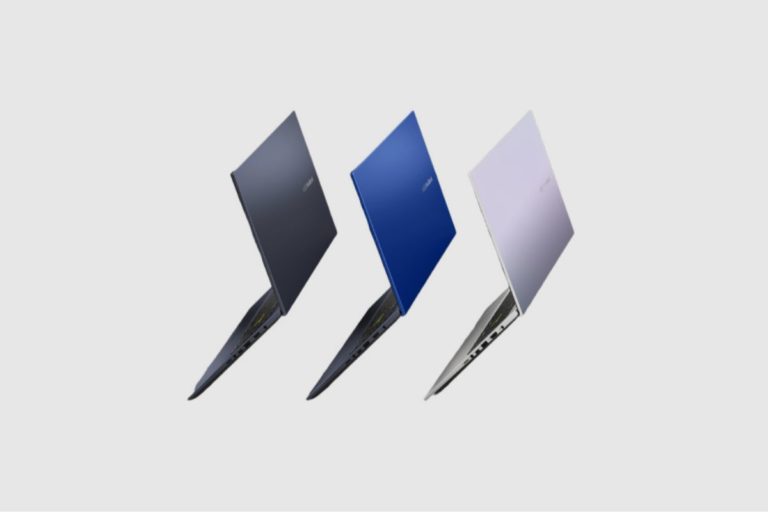 Design
The Asus Vivobook 15 X513 has an ultra-thin profile made or constructed with plastic, slim bezels and an overall smooth finish for both the inner and outward appearance.
It has an overall light weight of 1.7kg and is 19.9mm thin. This laptop is available in stand-out colours and three finishes which gives users the opportunity to pick the colour that best suits their desired tastes. The colours available are bespoke black, dreamy white, and cobalt blue.
Keyboard
It has a full-size backlit Chiclet keyboard with a num-key that has three levels of brightness which makes it perfect for working in dim environments. It also has a 1.4mm key travel and colour blocking Enter key when you open the lid which provides a comfortable typing experience.
Interfaces/Ports
The Vivobook 15 X513 comes with the following ports:
A reversible 1 USB 3.2 Gen 1 Type C port
1 USB 3.2 Gen 1 Type A
1 HDMI 1.4 output
One headphone out
Power input port
3.5mm headphone jack
Micro SD card reader
Micro SD 4.0 card reader
2 USB 2.0 Type-A ports on the left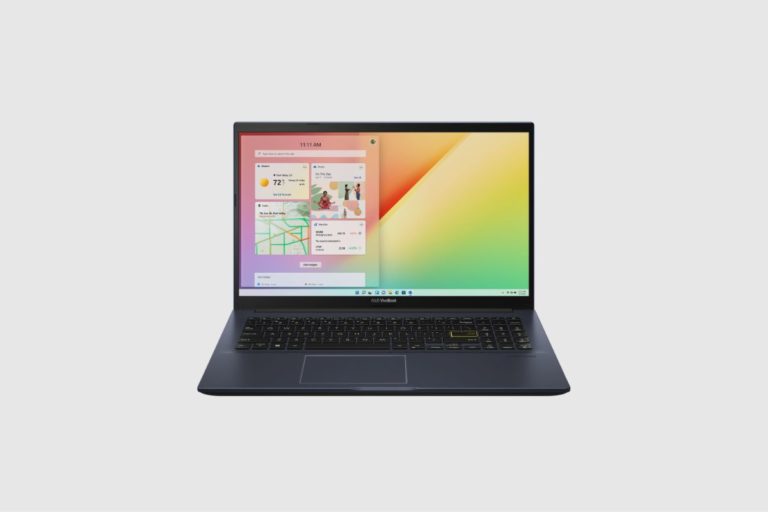 Display
The Vivobook 15 X513 laptop has a thin bezel NanoEdge full HD display which provides a wide immersive viewing experience and displays with its large screen packed into a small frame. It has a screen resolution of 1920 X 1080 pixels, a 15.6 full HD LED-backlit display with a dimension(W x D x H) of 35.90 x 23.50 x 1.99 ~ 1.99 cm (14.13 x 9.25 x 0.78 ~ 0.78), an 85% screen to body ratio which enables wide viewing angles and colour reproduction for vivid visuals. It has an IPS level panel which is TUV Rheinland Eye care certified, 16:9 aspect ratio, an anti-glare display, 250nits and NTSC of 45%
Specifications
1 TB SSD + 1TB HDD
Built-in MyASUS app with features such as AppDeals, System diagnosis, Battery health charging, Splendid, Tru2Life, Function key lock, WiFi, SmartConnect, Link to MyASUS
The operating system is Windows 11 Pro
GPU: NVIDIA GeForce MX330
Up to core i7 intel CPU
Up to 16GB RAM
Intel UHD graphics
WiFi 6 dual-band 802.11ac and Bluetooth 5.0 connectivity
Asus Intelligent Performance Technology (AIPT) boost CPU performance by up to 40%
For security, it has:

BIOS Booting User Password Protection
Trusted Platform Module (Firmware TPM)
Built-in Fingerprint sensor

For Audio, it has:

1. Audio by ICEpower
2. Built-in microphone
3. Built-in speaker
4. Harman Kardon (mainstream) with Cortana support

720p HD camera.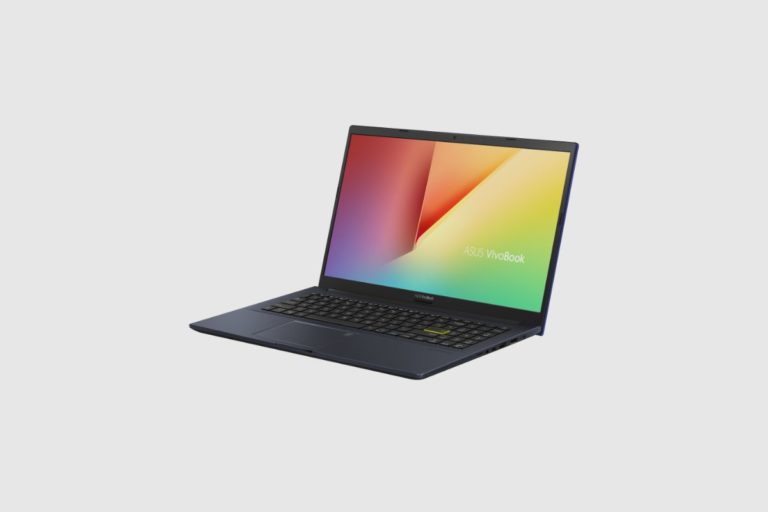 Battery Life
The Vivobook 15 X513 model uses a 3-cell Li-ion battery type; it is packed in a 42Wh battery capacity and 3S1P, which makes the battery lasts for up to 10 hours. The battery health charging also helps to protect it from overcharging.
Cost
The average price for Asus Vivobook 15 X513 laptop online is $790. However, the price may differ depending on the store you purchase it from.
Pros
Lightweight and mobility: With an overall weight of 1.7kg and its ultrathin profile, it makes this laptop very mobile and can be carried around effortlessly
With dual storage with the Solid State Drive (SSD) and Hard Disk Drive(HDD), you enjoy the best of both in terms of performance and large storage capacity. The SDD offers faster response and app loading times while the latter is used to store large files and data.
Speed performance: With the dual storage HDD and SDD, especially the latter, which allows one to enjoy fast data speed accompanied with WiFi 6, apps can load fast, and you can also enjoy multitasking and a fast online experience
Good Audio: The sound on this model is powered by Harman Kardon, and the speaker offers great audio output for a lightweight PC
One-touch to log in with the built-in fingerprint sensor in the touchpad and Windows Hello; with just one touch, there is no need to type in a password every time to log in
Asus Intelligent Performance Technology (AIPT), especially with the aerodynamic iceBlades fan design feature that provides heat dissipation for cooling and allows the fan can achieve a 10% noise reduction, 30% flow rate increase
Multiple colours options or finishes to choose from and a colour blocking Enter key
Comfortable keypad with the optional backlit keyboard: The backlit keyboard enables you to type easily, even in a dark room.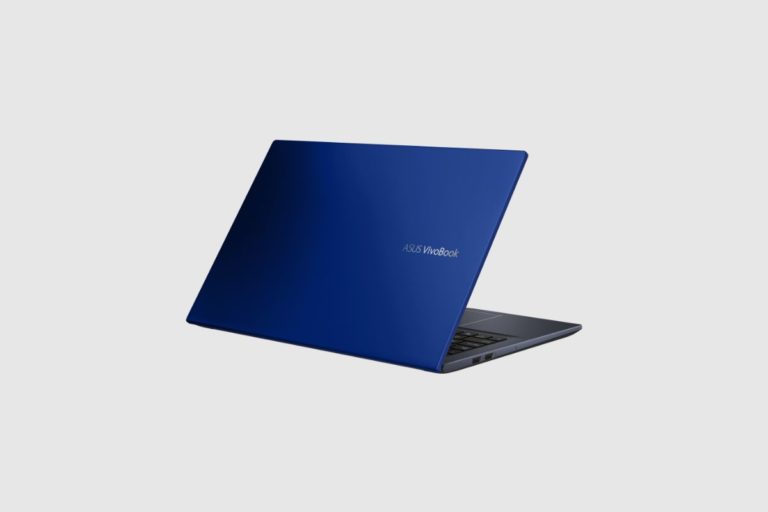 Cons
Panel: Although the panel has a lot of brightness even for outdoor purposes, it lacks in viewing angles which is not the best in terms of class
Less graphic power: This laptop does not provide great visuals, and as such, it is not a great laptop choice for editing videos and heavy gaming purposes
Two USB type A is 2.0 speed.
Is Asus VivoBook 15 X513 Laptop Worth Buying?
The Asus VivoBook 15 X513 Laptop is a great laptop for those who need a powerful machine on a budget. It has a large screen and a full-sized keyboard, making it a great choice for students and professionals alike. The only downside is that the battery life could be better.
ASUS VivoBook X513 Laptop Alternatives
Listed below are the alternative ASUS VivoBook laptop X series;
VivoBook X541S
VivoBook 15 X512
Conclusion
Although the Asus Vivobook 15 X513 laptop has some drawbacks, it is affordable, durable and efficient enough to perform most basic tasks.
Despite this laptop's negative aspects and average class, you can still experience a quality viewing display and an overall smooth working experience.
FAQs
Q1: What generation does the 15 X513 belong to?
The Vivobook 15 X513 is powered by the latest generation Intel Core i7 processor.
Q2: Is it a great PC for gaming?
It is not the best pick for gaming as well as heavy video editing as it does not offer a lot of graphic power.
Q3: What is the ASUS Intelligent Performance Technology (AIPT) about?
It is an ultimate solution that can boost CPU performance by 40% for an Asus laptop with 11th generation Intel processor compared to ordinary performance and with improved stability, it gives room for all-day battery life and also a quiet and cooler laptop with the efficient cooling design by using Asus exclusive algorithm combined with 5 and 9 smart sensors, an aerodynamic ice Blade fan design and a 65-watt power supply.
With these features, your laptop can run in high performance for as long as needed. It also includes three modes, performance, balance and whisper mode.
Performance mode
This mode is designed for heavy-duty as the laptop maximises the performance and thermal parameters for a heavy workload.
Balance mode
Once set on this mode, the laptop intelligently optimises performance for thermal and power parameters for everyday tasks. In this mode, there can be improved performance of up to 30%
Whisper mode
It is used for cool and quiet power-saving operations
Q4: How can a 40% performance boost be enabled?
Having reviewed Asus intelligent performance technology and the three modes, it is important to note that you can easily switch between the modes by pressing the Fn + F hotkey combination. You can also switch through the MyASUS software by clicking on the Hardware Settings and then ASUS Intelligent Performance Technology Modes.
Q5: What is the screen resolution of the Asus Vivobook 15 x513?
The screen resolution of the Asus Vivobook 15 x513 is 1,920 x 1,080 pixels.
Q6: What is the Screen Size of the Asus Vivobook 15 x513?
The screen resolution of the Asus Vivobook 15 x513 is 15.6 inches.
Image Gallery – Asus VivoBook 15 X513 Laptop Review