Alienware Laptops are some of the most powerful gaming laptops available on the market. Dell has set this brand aside to be a there most impressive laptop that they produce every year. It is a powerhouse of a system and would defiantly be a solid entry for gamers.
However, we all know that Alienware laptops are some of the most powerful gaming laptops in the world, so that is not a topic of discussion. However, what we are discussing is if Alienware laptops are good for video editing.
So, join me as I go through some of the best Alienware laptops for video editing, what to look for in a video editing laptop and some of the benefits that come along with using an Alienware laptop for video editing.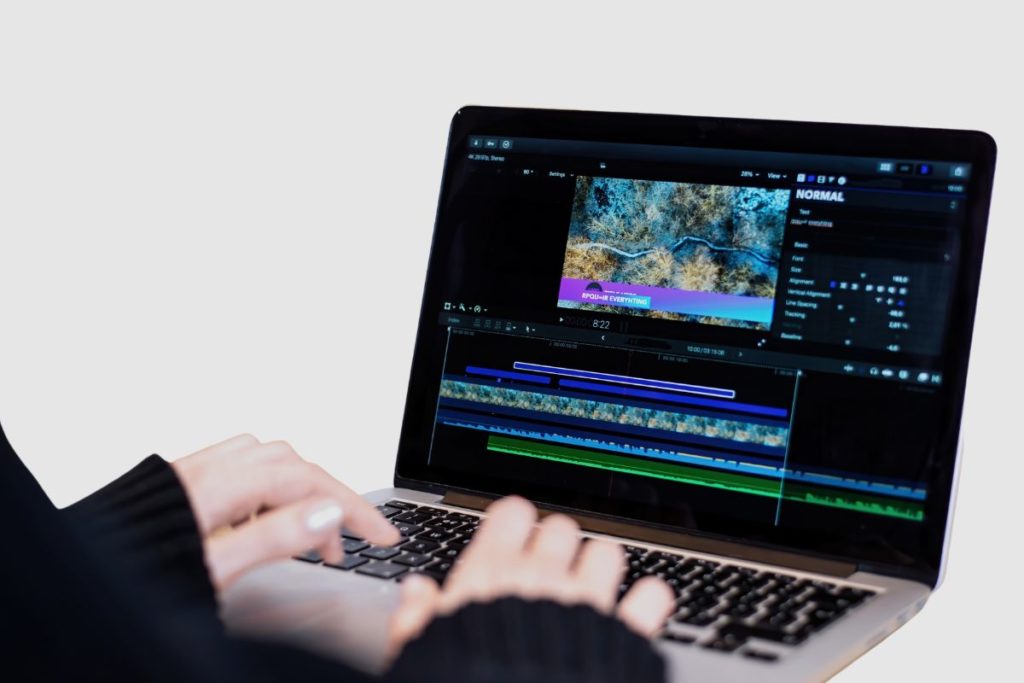 What To Look For In A Video Editing Laptop
Video Editing is a very technical and time-consuming job that requires the utmost concentration and fortitude. It is an art form that takes a lot of time to master and perfect. So having the right tools and laptops that will get the job done for you are very important. So, here are some key things to look out for when you are trying to get a laptop that can handle the workloads associated with Video Editing.
A Great CPU is very Important.
The CPU is actually the most important part of a video editing laptop, while most people think that getting a powerful GPU is the most important thing in video editing. They would be wrong; while it is a common mistake to believe that the GPU take most of the load when handling video editing programs like Adobe Premier and Adobe After Effects, it is important to note the difference between the uses of both parts of the computer.
When put through a stress test using Time Spy and CinaBench, I was able to find out that the CPU handled almost all of the workloads from video editing software like Adobe Premier, After Effects and Premier Pro.
We even found out that all of the exporting is done on your CPU. So, you don't need a powerful graphics card to handle your work; you need a CPU. However, there are programs like CUDA and OpenCL that essentially allow your CPU to offload work onto the graphics card, and the card would take some of that work and send that data back to your CPU.
Some programs are already utilising CUDA and OpenCL to leverage your graphics card as an extra CPU core to take up more workloads. Programs like Premiere Pro and Mercury Playback Engine all make use of CUDA. However, CUDA is a proprietary technology designed by NVIDIA, and you can only get CUDA on an NVIDIA card, but OpenCL is an open standard technology that can work on all graphics cards.
However, if you have an NVIDIA card, you would want to stick with a CUDA as it is a generally faster option for filmmaking and adding Visual Effects. A golden rule would be to get an NVIDIA card with more cores so you could potentially have more space to process and offload work unto the GPU. Adobe After Effects also uses CUDA but only for very limited effects, so having a very strong CPU is still a must.
A Large SSD is Also Important
An SSD will make the biggest impact on the overall performance of your computer. Everything runs faster, media files run quicker into your programs, data and assets are being written back quicker, and any swapping that might have to happen because you have limited RAM will move a lot smoother.
Everything just runs quicker because you have an SSD drive. So, A 1TB SSD will hold all of your media project files, as well as stock footage, music files and anything else that you might need to load onto Premiere Pro or Adobe After Effects.
Large RAM is a Necessity
If you can get 32GB of RAM, then you should absolutely be fine, but if you can't get it, the 16 and 8GB would still be sufficient.
However, a friend of mine who is a video editor usually complains about the lag she suffers from when she was using an 8GB RAM system, especially when she was simultaneously using several programs.
A lot of the programs that video editors use require a lot of RAM space; programs like; Premier Pro After Effects and Blender are real RAM eaters.
So, sticking with a lot of RAM is useful; my friend said that after she moved to 16GB RAM, she was able to move through a lot of her programs with minimal amounts of fuss or lag.
Although, there is something I would like everyone to take note of, and that is the fact that my friend usually has a lot of chrome tabs open, and that can usually limit the RAM space she has available to her. So, 8GB of RAM should be very useful if you can manage your programs efficiently.
Upgradability
If you are working on a budget, you might want to look out for laptops that can be upgraded if you need to get a boost in power, which you would need if you are starting with some budget option laptops. You can easily switch out your RAM or SSDs when the need arises.
This would give you a chance to keep your old laptop going, especially if you can buy a new one immediately because not all laptops are upgradeable as most of them have those parts soldered onto the board. So, you should always know if the laptop your buy can be upgraded or not.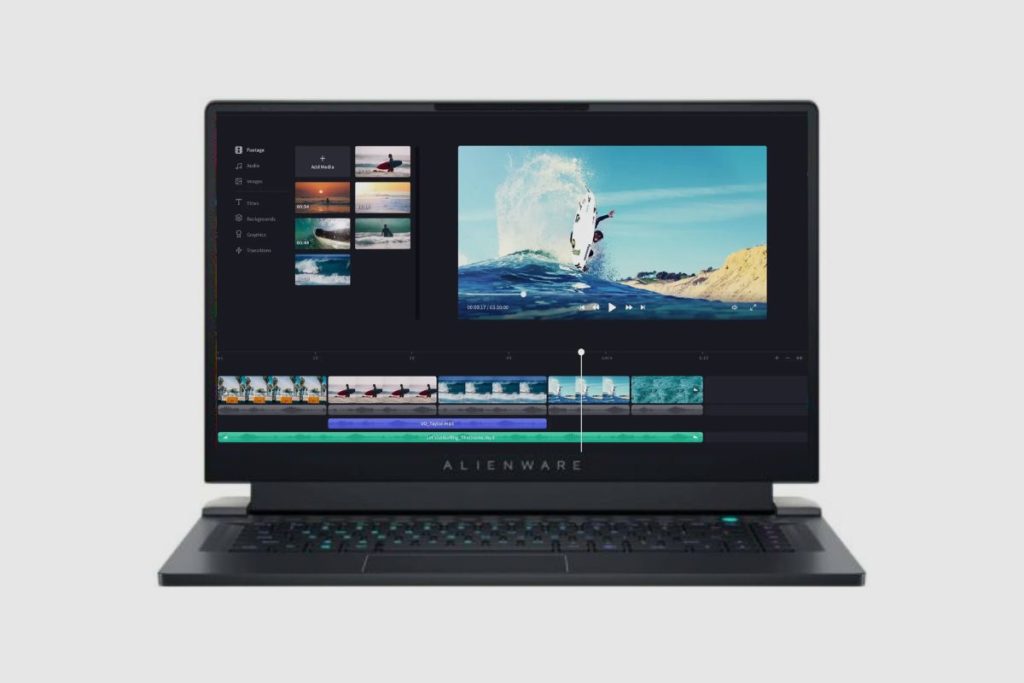 Why are Alienware Laptops Good for Video Editing
Alienware Laptops are good for video editing because they meet a lot of the criteria I had previously listed for what makes a laptop good for editing.
Most Alienware laptops can be upgraded; this is because Alienware laptops are gaming laptops and something that gamers are accustomed to upgradability and customisation options.
This is something Alienware is famous for; they make it a point of note to allow their customers to make their laptops as powerful as they want, all just to add to the idea of gaming culture.
Another thing that makes Alienware laptops stand out is their impressive specs. You would be hard-pressed to find an Alienware laptop that wasn't specked out or at least at the top of its game when it was launched.
So, on average, there should be an Alienware laptop that just has some of the best specs. As we had previously discussed, things like having a good CPU, SSD and enough RAM space are very integral to editing videos.
The main point of having an Alienware laptop is that it comes pre-specked with the latest CPUs, GPUs and RAM. This is because gaming on a laptop is not an easy task, and you would need all the latest parts to handle and produce the best frame rates and graphical fidelity.
What are some of the Pros and Cons of using an Alienware Laptop?
Pros
Very Good Packaging
Minimal Bloatware
Premium Keyboard and Trackpad
Not very Noisy under heavy loads
Cons
 Not the Brightest Laptop 
  Not as Powerful as a desktop;
Heavier than Most Laptops Within its Range 
  Battery Doesn't Last Very Long
Top 5 Alienware Laptops
I know that it might still be very hard to find an Alienware laptop that fits to what you want to do and it may be that all of the information presented to you may have swayed your interest into buying a new Alienware Laptop. So, here is a carefully curated list of the best Alienware laptops out now.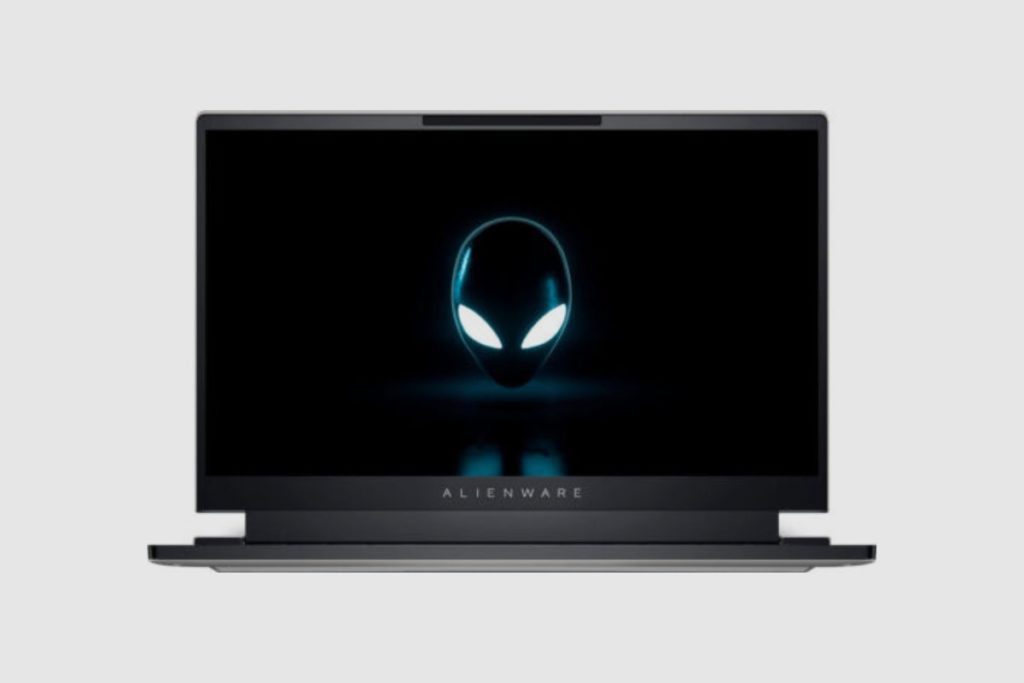 1. The Alienware X14
The Alienware X14 is the smallest Alienware laptop currently on the market, taking the premium design of the X15 and X17 models and reducing it down to a new 14-inch sleek design. That means you're down a notch in terms of configuration, especially in comparison to the stronger specs of the larger models.
The x14 is equipped with an RTX 3050, RTX 3050 Ti, or RTX 3060 GPU, as well as an Intel i5-12500H or i7-12700H processor. Despite their smaller design, these new-generation processors and the DDR5 RAM that goes with them still manage to push those graphics cards to new heights.
Due to its lower specifications, this is one of the most affordable Alienware laptops currently available. I tested an RTX 3060/i7 configuration, but it costs nearly $2,000. I found that difficult to believe, given that every Alienware x14 ships with the same 1080p 144Hz display panel. However, there is some good value for money at the lower end of the price scale, and these laptops go on sale every once in a while, especially on Amazon.
| | | |
| --- | --- | --- |
| Pros | Cons | Specs |
| Form factor is extremely slim. | Configurations are limited. | CPU: i5-12500H / i7-12700H |
| Outstanding performance | Increased depth results in a larger footprint. | Graphics: RTX 3050 / RTX 3050 Ti / RTX 3060 |
| Cheaper than other Alienware rigs | Colours can be dulled by a matte display | RAM: 16GB – 32GB DDR5 |
| Elegant design | | Screen: 14" 1080p, 144Hz |
| | | Storage: 512GB – 2TB SSD |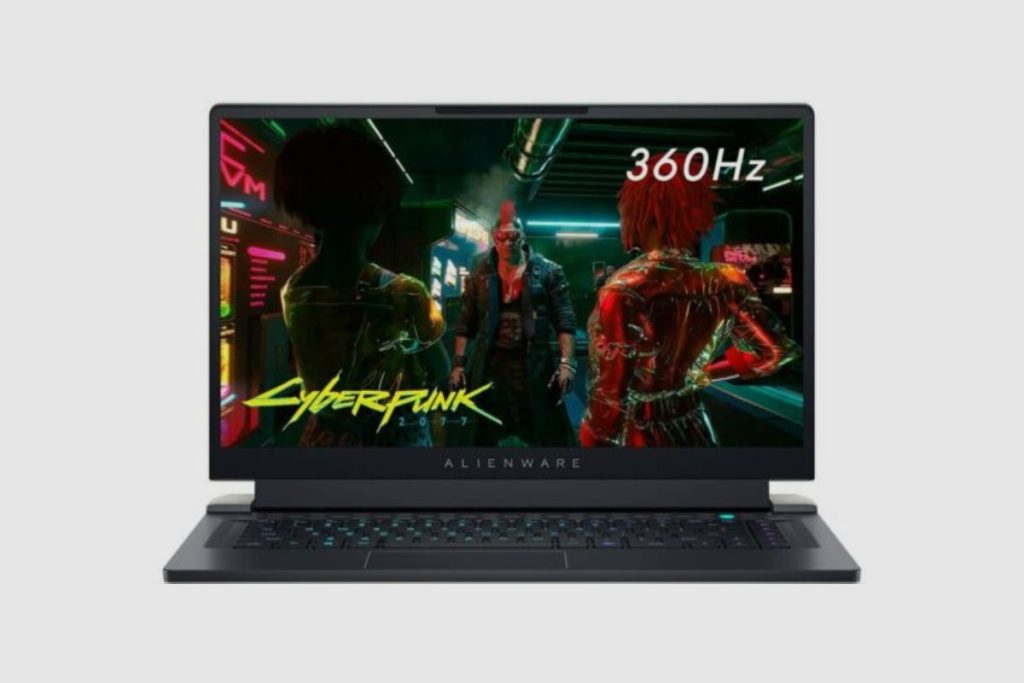 2. The Alienware X15 R1
The X15 packs the most resounding components on the market into an ultra slim chassis designed to match the thinner, lighter look and feel of today's top-tier machines. While it's a bit expensive, it is currently the best Alienware laptop on the market, including some impressive display specs and compelling baseline configurations.
Alienware gaming laptops are already powerful, which can lead to some unfortunate thermal issues. The X15, on the other hand, has a slew of smart cooling features in addition to some new thermal limiting technology. As opposed to the X17, the X15's price-performance ratio is much more beneficial, and you're still getting cutting-edge hardware. While I was going through Amazon, I found this model for $2400.
| | | |
| --- | --- | --- |
| Pros | Cons | Specs |
| Inside, there are still excellent components. | There is no 12th-generation Intel processors | CPU: i7-11800H | i9-11900H |
| Premium, slim design | No RTX 3070 Ti or 3080 Ti options. | GPU: RTX 3060 | RTX 3070 | RTX 3080 |
| More sales are likely in the near future. | | RAM: 16GB | 32GB |
| | | Storage: up to 4TB SSD (2x2TB) |
| | | Display: FHD at 165Hz / 360Hz | QHD at 240Hz |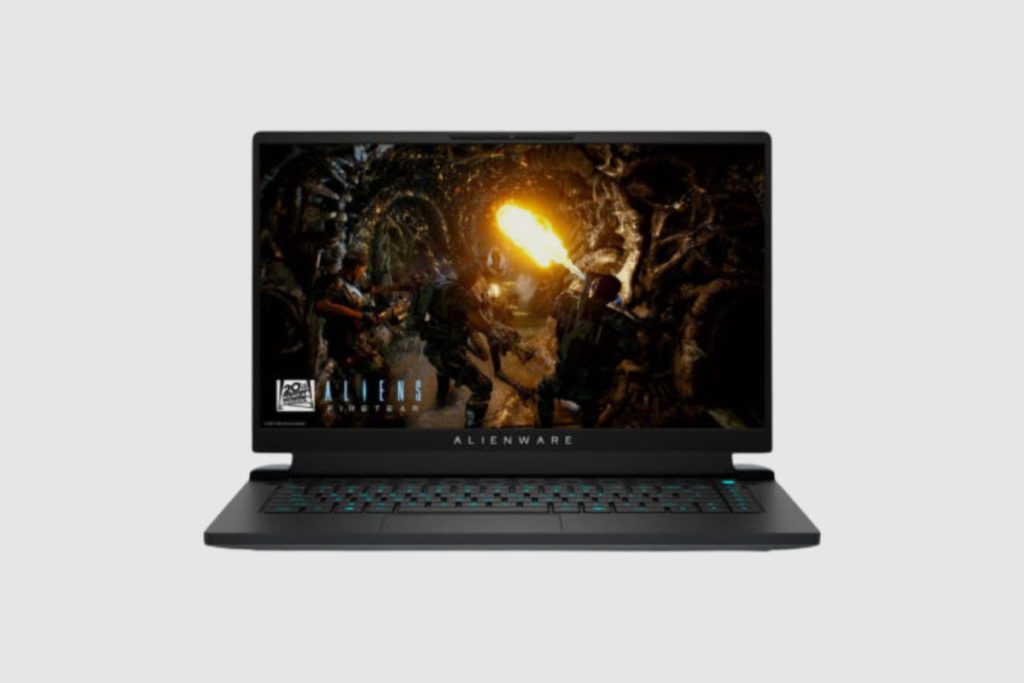 3. The Alienware M15 R7
The Alienware M15 R7 has replaced the M5 / M6 models, bringing the series up to 2022 standards. You're getting the most up-to-date specs under the hood here, with a 12th generation Intel processor and Nvidia's Ti graphics cards – and all the heat handling to help them sing too.
When compared to the rest of the market, I was a little disappointed to see the same plastic chassis as the R5 and R6 models here. In the wild, you'll find much cheaper rigs with more durable build materials. Furthermore, this laptop was not designed with portability in mind. With a weight of just under 6 pounds and a bulky form factor to match, this is one you'll want to keep firmly on your desk.
Having considered the excellent power under the hood, I found those sacrifices to be easy to make. Whilst still it's not as cheap as its predecessors these days, you're getting a lot more for your money, and I'd strongly recommend it to anyone looking in the $1,500 – $2,000 price range, and it usually goes on sale too.
| | | |
| --- | --- | --- |
| Pros | Cons | Specs |
| Outstanding performance | a less expensive plastic body | CPU: i7-12700H | i9-12900H |
| Satisfactory keyboard | Transport is difficult | GPU: RTX 3050 Ti | RTX 3060 | RTX 3070 Ti | RTX 3080 Ti |
| Rapid display | Fans are particularly loud | |
| | | RAM: up to 64GB |
| | | Display: FHD at 165Hz / 360Hz | QHD at 240H |
| | | Storage: up to 4TB SSD |
4. The Alienware X17(2022)
The Alienware X17 form factor is still present, complete with luxury accents and deep-backed hinges. The LED trackpad that I loved so much when the R1 release was excluded for the R2. Still, there's really no point in mourning about it when there's so much power under the hood. I got up to 30fps in 4K testing, which I can't say for the comparably priced Razer Blade Pro 17, and thanks to the revamped cooling system and larger design, temperatures never got as hot as they did with the Alienware M15.
All in all, this is still a premium big-screen experience, and with the specs on offer, it is unlikely to disappoint. This laptop looks and feels great and is a statement piece for those who take their work to the next level. I would look for 12th generation Intel CPUs on the new R2 release, along with an RTX 3070 Ti or RTX 3080 Ti GPU, to get the most value for money and while on Amazon, I found those specs for $2500, which sound like a good value for money.
| | | |
| --- | --- | --- |
| Pros | Cons | Specs |
| Effective elements | Premium Pricing | CPU: i7-12700H | i9-12900H |
| Outstanding gaming performance | It's a bit hot | GPU: RTX 3060 | RTX 3070Ti | RTX 3080 Ti |
| Mechanical Cherry MX keyboard | | RAM: up to 64GB |
| | | Display: FHD at 165Hz / 360Hz | UHD at 120Hz |
| | | Storage: up to 4TB SSD (2x2TB) |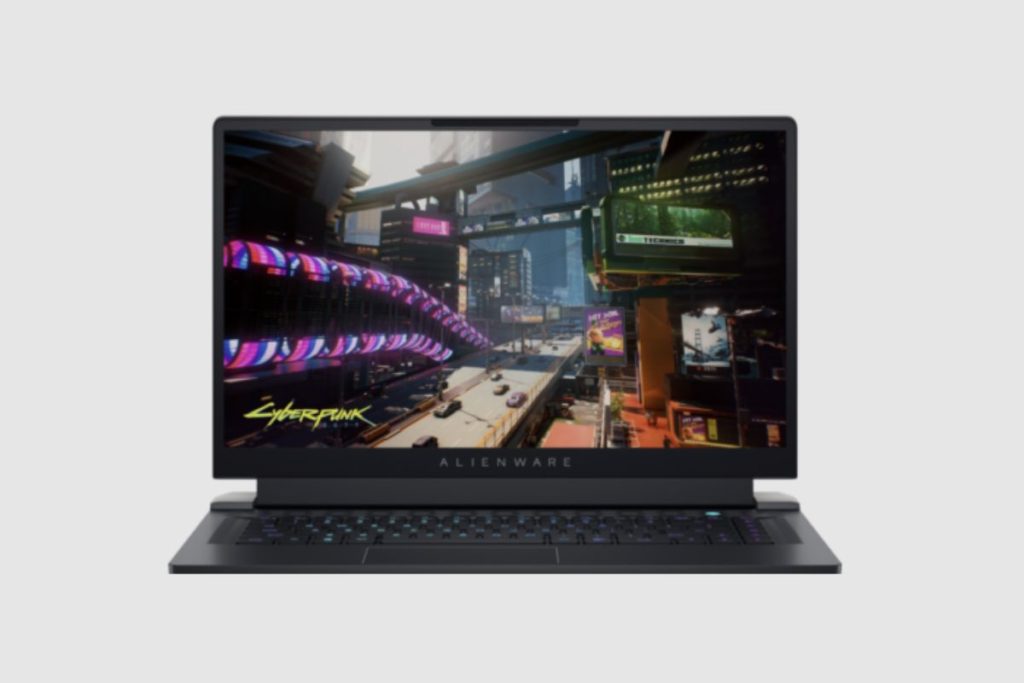 5. The Alienware X15 R2
The Alienware X15 R2 features Intel's new 12th generation processors, the ability to upgrade to Nvidia's RTX 3080 Ti GPU, and special attention to the LEDs running along the back of the chassis. It's still the slim, powerful rig I've come to expect from the premium shelf, but it's been updated to keep up with cutting-edge developments.
This is another premium entry from Dell, and they should be proud of this model. It adds a sleek form factor with a very impressive engine to keep it roaring all day. This is what I love about Alienware; the variety and their overall presentation are out of this world. As well as coming with a price which might be on the high side but is not interstellar at $3000
| | | |
| --- | --- | --- |
| Pros | Cons | Specs |
| Very Powerful | Very expensive | CPU: i7-12700H | i9-12900H |
| Premium Parts | | GPU: RTX 3060 | RTX 3070 Ti | RTX 3080 Ti |
| Potentially Large Storage | | RAM: up to 32GB |
| | | Display: FHD at 165Hz / 360Hz | QHD at 240Hz |
| | | Storage: Up to 4TB |
Conclusion
Overall, Alienware laptops appear to be overpriced when compared to other gaming laptops on the market. However, they do offer features and designs that justify their price tag. If you're looking for a gaming laptop that is easy to use and comes with all the bells and whistles, then an Alienware laptop is a good option. 
Now over to you, what gaming laptop do you think offers the best value for money? Feel free to share your thoughts in the comments below.
Image Gallery – Are Dell Alienware Laptops Good for Video Editing?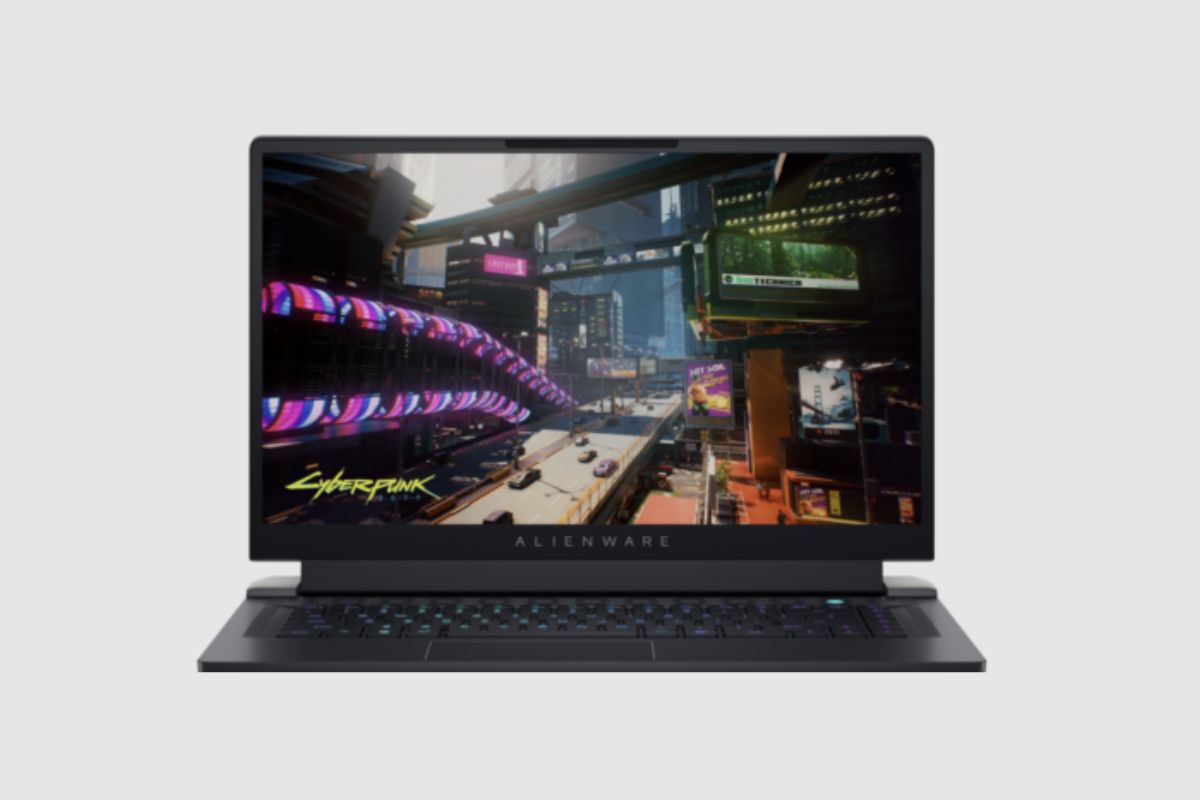 External Link: Dell Laptop