Dell XPS laptops are known for their sleek designs and powerful performance; however, are they good for gaming? In this article, I will be discussing the gaming capabilities of Dell XPS laptops and which model is best suited for gaming.
Before I get into further details, let me start by answering the question regarding Dell XPS's capabilities for gaming.
Are Dell XPS Laptops Good for Gaming?
Dell XPS laptops are high-end laptops that are good enough for gaming, judging by their overall performance, display, battery life, CPU, and GPU. 
All these are features game lovers consider before getting a gaming laptop. A major characteristic of gaming laptops is the versatility that the Dell XPS laptops possess.
What is the Best Dell XPS Laptop for Gaming?
Choosing the best Dell XPS laptop for gaming depends ultimately on the user's preferences. However, based on the laptop that ticks most of the boxes in terms of specifications, functionality and overall performance, the Dell XPS 17 will be an ideal choice.
This is because it can serve as a desktop replacement for users that enjoy gaming on screens with large display sizes.
The XPS 15 is also great as there are just a few significant differences between both laptops. A game lover that prefers a compact and mobile laptop might lean towards the Dell XPS 13 because of its portability.
What are the Specs of a Gaming Dell XPS laptop?
To provide the ultimate gaming experience, there are certain specifications that the Dell XPS comprises, which makes it a good gaming laptop. Some of these specifications are:
GPU: The XPS 13,15 and 17, especially the XPS 17, have a great graphics card that renders images more clearly
CPU: The laptops in the XPS series have great processor capacity that can handle the demands of high-intensive games
Storage: These laptops come with SSD drives and a sufficient amount of RAM for quick loading and data processing. The RAM and SSD of XPS 15 and XPS 17 can even be upgraded.
Display: Dell XPS laptops have displays with fast refresh rates and low response times, with each of the laptops having a 16:10 aspect ratio
Sound: The speakers of Dell XPS laptops are built to provide an immersive sound for users
Battery: The battery life of these laptops is impressive, but the battery capacity depends on usage
How much do Dell XPS Laptops for Gaming Cost?
The cost of laptops in the Dell XPS series ranges from $900 – $2000. Note that each of the laptops in this series also has different models.
The price of the Dell XPS 13 is between $969.99 – $1119.99, the Dell XPS 15 costs $1699.99, and the Dell XPS 17 costs $1949. The cost of these laptops is determined by the features, for instance, if it is a higher version or an upgrade is made on a particular model.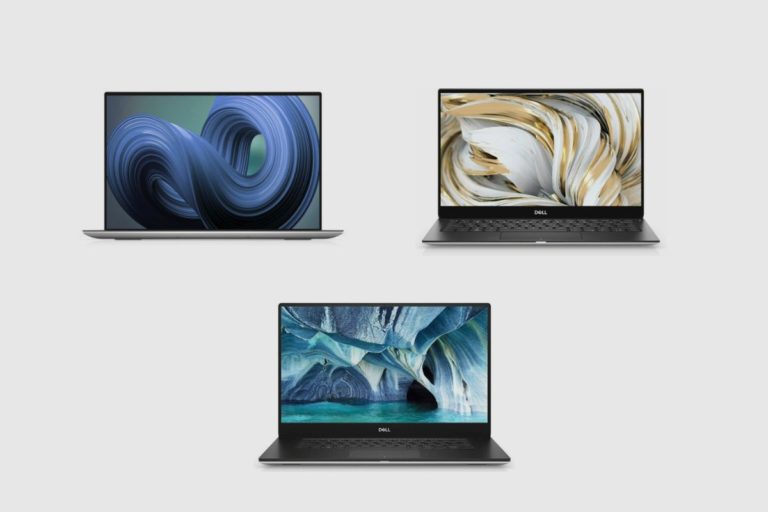 What is the Difference Between Dell XPS 13 Plus, 15 and 17 laptops?
Screen size: Each of the laptops in the Dell XPS series have a bigger screen than its predecessor. Simply put, the XPS 15 has a bigger screen than the XPS 13, while the XPS 17 has a bigger screen size than XPS 15. The XPS 15 and XPS 17 can even serve as desktop replacements because of their large screen sizes. They are also heavier than the XPS 13. 
Design: The laptops in this series all have a similar design, as they all have the same aluminium finish, but XPS 13 has a colour option for alpine white or black
Processor and Performance: The CPU and GPU are one of the major differences between the three laptops in the Dell XPS series, with each having more graphic power than the former. With the 13-inch, you can only get 4 cores since it uses the Intel G series; the XPS 15 and 17 allow you to choose between 4 to 8 cores which use H processors by Intel. The XPS 17 has the same choice of processors as the 15-inch GTX 1650Ti but with better graphics, RTX 2060 Max Q, which makes it better for gaming, especially with its large screen size, which gives you an immersive gaming experience.
Battery life: Battery life is another notable difference among the Dell XPS laptops
With a 4 cell 52Whr battery capacity, the XPS 13 has the 4k plus, which lasts for about 5 hours, and full HD lasts about 9hrs
The XPS 15 pars an 86Whr battery capacity and lasts for about 6 and a half hours.
XPS 17 has a 6-cell 97 Whr battery capacity and lasts for about 8 hours
Connectivity: Although the laptops in the Dell XPS series all come with a headphone jack, there is a difference in ports.
XPS 13 comes with two Thunderbolt 3 USB-C ports and a microSD card reader
XPS 15 has 2 thunderbolts 4, 1 USB-C port alongside a full-size SD card
XPS 17 has 4 thunderbolts 4 ports, and a full-size card reader
While the XPS 15 and 17 have the same 8-watt speakers, the XPS 13 has a 2-and-a-half-watt speaker
The XPS 13 with full HD plus display has a touchscreen, while XPS 15 and 17 have non-touchscreens
The XPS 15 and 17 have bigger trackpads than the XPS 13
There is a vapour chamber cooling system with quieter fans in the XPS 17 than in the former two. The XPS 15 appears to be the loudest among the 3 laptops in the Dell XPS series
XPS 15 and 17 have upgradable RAM and SSD, unlike the XPS 13.
Is the Dell XPS 13 Good for Gaming?
The Dell XPS 13 comes in XPS 13, and 13 Plus and both have different prices and specifications. The Dell XPS 13 is a small (weighs 2.8 pounds) yet powerful device with a sleek design that has a 13.4-inch touch screen powered by Intel Tiger Lake with up to 11th gen core, Windows 11 OS, Intel Iris Graphics or Intel UHD graphics GPU, powerful internals with 2TBNVMe SSD, 16GB RAM. Overall, the specifications of the XPS 13 offers a good gaming performance and allows for easy multitasking.
Is the Dell XPS 15 Good for Gaming?
The Dell XPS 15 is a 15.6-inch full HD display that is the ideal combination of efficiency, portability and great build quality. It comes with 86 Whr lithium polymer battery type, Core i7-11800H, 512GB of storage, 16GB of RAM, and an Nvidia RTX 1650 Ti GPU. This graphic card offers a better gaming experience than XPS 13.
Is the Dell XPS 17 Good for Gaming?
The Dell XPS 17 pars a 12 Gen Intel Core and Windows 11 operating system. It is built with aluminium material, has a platinum silver exterior with a black interior, and a black backlit keyboard with a fingerprint reader.
XPS 17 has a 17.0-inch FHD display, Intel Iris Xe graphics, 16GB memory, 512 GB SSD, and a six-cell 97 Whr battery capacity.
It has the best graphics of the three XPS as it uses the RTX 2060 max Q, which makes it a great gaming laptop.
What are some of the Best Alternative Laptops for Gaming?
Having discussed the XPS 13,15, and 17, there are some alternative laptops for gaming that have features that will provide game enthusiasts with a great gaming experience.
Some of these laptops are Lenovo yoga book 730, Asus Zenbook Flip S, Alienware M17, Razer blade 17, Acer Nitro 5, MSI GE76 rider, and so many others. 
These laptops have some similar features to the Dell XPS laptops; some even offer better gaming performance.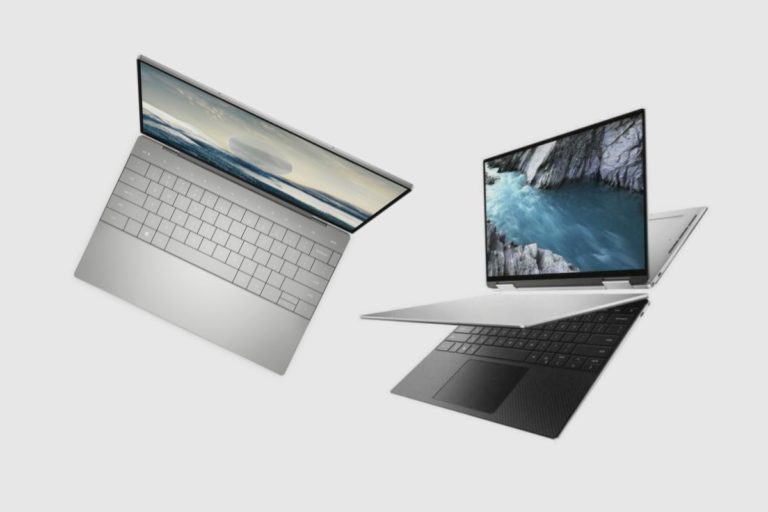 What are the Pros and Cons of Dell XPS Laptops for Gaming?
Pros
Sleek design
Good display
Portable and mobile
Battery capacity
Good screen size
Performance speed
Strong and quality build
Cons
Average camera
Not many ports
Wobbly trackpads
Pricey
Conclusion
Dell XPS laptops are good gaming laptops as they offer an immersive and pleasant gaming experience for both small and big screens.
With Dell XPS laptops, you are guaranteed high performance in various tasks like photography, music production, digital content creation, and gaming.
Image Gallery – Are Dell XPS Laptops Good For Gaming?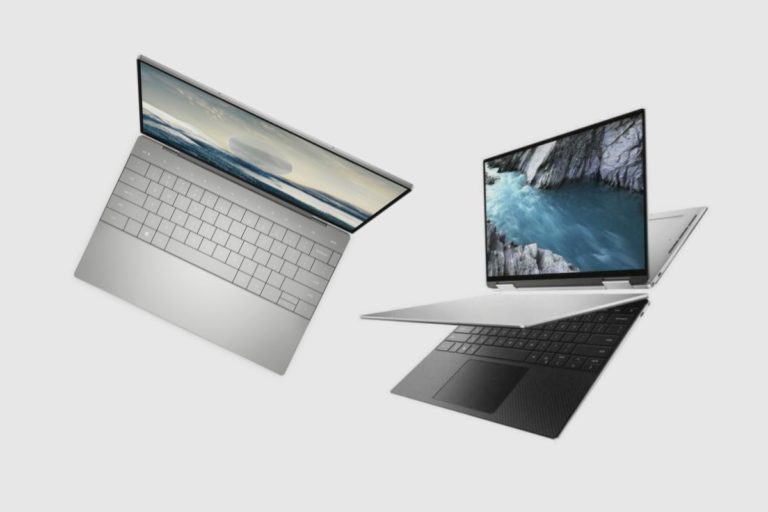 References: Dell XPS.