Xiaomi phones are known for their amazing specifications, components and features. If you are on the lookout for a mid-range smartphone with standard features and performance, then the Xiaomi Redmi Note 11 is the perfect phone for you.
Available in star blue, twilight blue and graphite grey, the Redmi Note 11 is the predecessor to the Redmi Note 10 but with many standout features. Despite being an affordable phone, it comes packed with lots of cool features that guarantee users of an ultimate user experience.
Some of the best features of the Xiaomi Redmi Note 11 are its stylish dual-glass design with a matte finish and premium look, quality AMOLED bright screen, 90Hz refresh rate, excellent colour accuracy, long-lasting battery life, 33W fast charging, and IP53-rating for splash and dust resistance.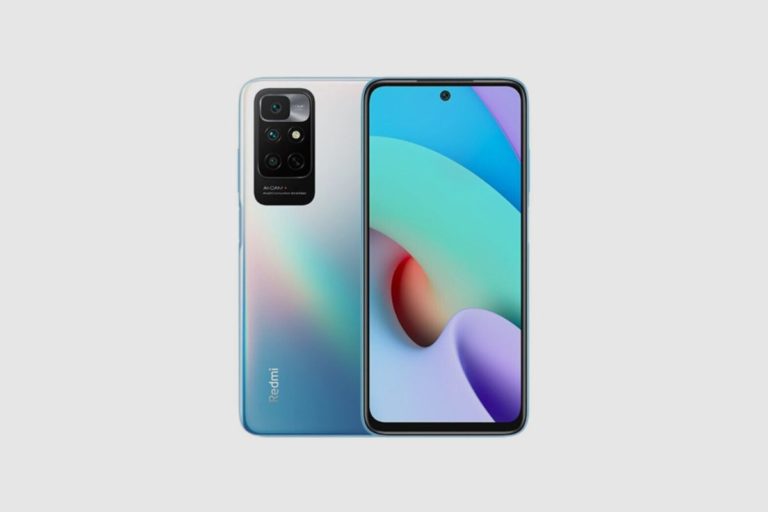 Xiaomi Redmi Note 11 performance and battery life
In terms of performance, the Xiaomi Redmi Note 11 has powerful specifications that are well-suited for a phone in its price range. You will get a Qualcomm Snapdragon 680 processor, 4 GB or 6 GB of RAM, as well as 64 GB or 128 GB of internal storage, but the 128 GB storage is a better choice. There is also an available slot for MicroSDXC to expand space to accommodate larger files and apps.
There are no major problems with glitches or lag while using this smartphone. Toggling between screens and apps will not be as smooth as other high-end smartphones, but then considering the price, it is decent enough.
The Redmi Note 11 can run most apps and games, but its benchmark scores aren't so great. On Geekbench 5, this smartphone scored 377 (single-core), 1,625 (multicore) and 442 (OpenGL). This phone does not make use of 5G connectivity, which is not so great, considering that 5G is now widely used, even in mid-range phones.
For software, there is Xiaomi's MIUI 13 software which is running on Android 11, which is great to an extent. It has a few traits, like different actions based on swiping down on the left or right of the screen with an extra screen when installing apps.
The Xiaomi Redmi Note 11 battery has a large 5000 mAh battery capacity that can last for a whole day. Thanks to the 33W wired fast charging, you can charge up to 100% in around an hour, so the battery life of this phone is nothing to worry about.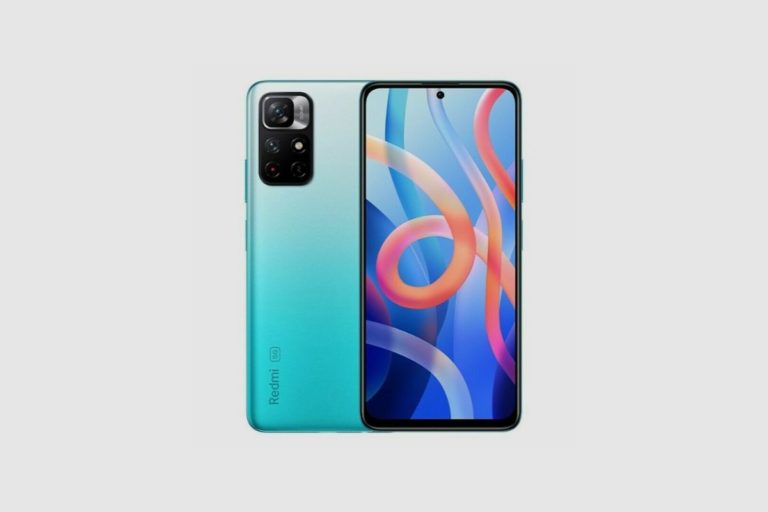 Performance
Considering that the Redmi Note 11 is a mid-range phone, it offers amazing features such as a powerful 90Hz AMOLED display, stereo speakers, a nice camera setting, and a solid 5000 mAh battery that charges at 33W, amongst others.
This phone uses a powerful 6 nm Snapdragon 680 processor that provides speedy performance. This processor is energy efficient and offers high performance while improving battery life. Faster loading speeds with UFS 2.2 and accelerated writing with the Write Booster – effective high-speed app installation, initiation and file cache functions, and large-file reading and writing.
Although this processor is powerful, there are some features that are not so impressive. The X11 LTE modem is rated at cat.13 speeds, topped at 390 Mbps down and 150 Mbps up. It also presents Quick charge 3+ support which is old but fast, as well as the Redmi Note 11 supporting power delivery 3.0, which is not so bad and then other modern connectivity on the phone such as Bluetooth, NFC, GPS, and IR blaster, amongst others.
This processor lacks graphic power, so it can run just the most casual games seamlessly.
Additionally, due to its modern 6 nm manufacturing process and its short performance, the Redmi Note 11 and the Snapdragon 680 do not stress with heat. Test of thermal throttling shows no performance losses on the run, as well as no hearings around the surface of the Redmi Note 11.
The Adreno 610 GPU is an old piece. Working at its highest supported display resolution limit of 2520 x 1080 pixels on the Redmi Note 11, with its 1080 x 2400 resolution display. This alone shows its level of performance. Still, it is able to keep up to 90Hz and 90fps. The Snapdragon 680 has a Spectra 346 camera ISP and Hexagon 686 DSP, which is not entirely great, and that is the reason the Redmi Note 11 is limited to a 1080p video capture.
For a phone in its price range, the Xiaomi Redmi Note 11 offers an overall decent performance.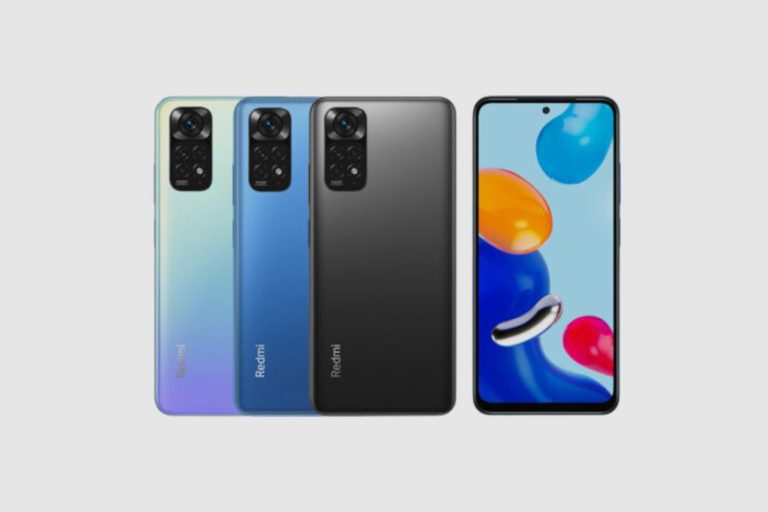 What is the key performance of the Xiaomi Redmi Note 11?
For display, the super-bright AMOLED screen and 1080 x 2400 pixel offers a detailed and immersive viewing experience with a refresh rate of 90Hz, which is amazing. It has a 1000 peak nits brightness and an aspect ratio of 20:9 for a wide and clear view.
With its 5000 mAh battery capacity, you will get to use the phone for as long as you want without having to worry about frequent charges. The 33W wired fast charging allows you to charge up to 100% in around an hour.
Also, with the use of MediaTek Dimensity 810 5G, which has a total octa-core CPU with dual 2.4GHz cortex-A76, this smartphone can run heavy applications without issues. The hexacore 2.0GHz cortex-A55 helps improve battery power performance.
The Xiaomi Redmi Note 11 has a large internal storage of 128 GB/256 GB which allows you to store lots of files and applications.
How does the Xiaomi Redmi Note 11 compare to other smartphones?
In comparison to other smartphones, the Xiaomi Redmi Note 11 is equipped with a water/dust resistant body-IP53 certification, a higher display refresh rate of 90Hz, a powerful and efficient CPU-Snapdragon 680, and an ultra-wide camera lens. Also, it has the recent operating system version Android 11, which can be upgraded to Android 12, a faster storage type- UFS 2.2 versus eMMC 5.1 with a built-in infrared port.
Although its overall performance is not the best, the Redmi Note 11 has proven to be a good phone, given its exceptional features and affordable price. So, it is spot on to say that this phone is on par with other mid-range smartphones in the market today.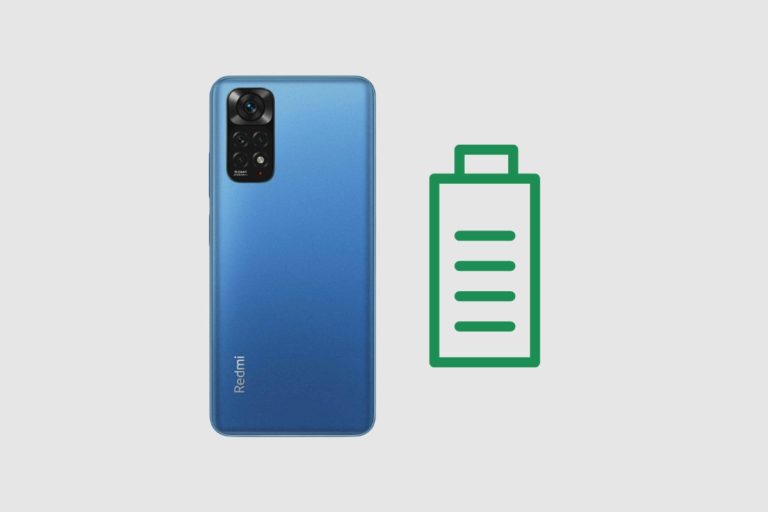 Battery Life
The large 5000 mAh battery capacity of the Xiaomi Redmi Note 11 is outstanding and even considered to be one of its top features. Given its cost, it possesses solid battery power, which is undeniably impressive.
The massive battery charges to 100% in around an hour with its 33W fast charging, which is enabled by Redmi Note's all-new MMT technology.
Battery Type of the Xiaomi Redmi Note 11
The Redmi Note 11 uses a Li-Po, non-removable battery with a capacity of 5000mAh.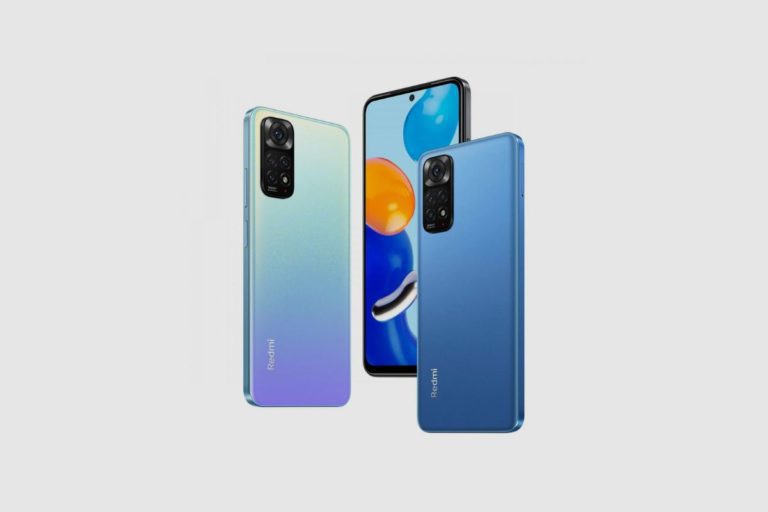 What are the battery life and charging times like for the Xiaomi Redmi Note 11?
The Xiaomi Redmi Note 11 has a big 5000 mAh battery. It has a total endurance rating of 126 hours, which also applies to on-screen video playback. This smartphone is great for multimedia consumption. While the Snapdragon 4G is not so great for performance, it is quite good for battery efficiency because of its modern and efficient 6 nm manufacturing process. Also, the X11 LTE does not consume too much power as it is not fast.
The 33W wired fast charging takes the Xiaomi Redmi Note 11 from 0 to 50% charge in 26 minutes. The charger can output at 5V@3A, 9V@3A, [email protected] and [email protected]. The Xiaomi Redmi Note 11 also shows support for both Qualcomm quick charge 3+ (old spec) and power delivery.
Conclusion
In conclusion, the Xiaomi Redmi Note 11 is a top-notch phone, especially because of its long-lasting battery life. The generous capacity of this battery is convincing enough to make you buy this phone. Although it has some downsides, this phone offers good value for its cost.
Image Gallery – Xiaomi Redmi Note 11 Performance and Battery Life