With the increasing competition among high-end smartphones, the Apple iPhone 13 Pro mobile phone still manages to hold its ground among the competition. Although there are only three features that make it better than the regular iPhone 13, they are significant enough to give the 13 Pro an edge.
The new A15 Bionic chip, cinematic mode, and smaller notch are impressive upgrades. However, it is the screen, battery, and cameras that truly make the iPhone 13 Pro stand out from the competition. These three features make the iPhone 13 Pro a strong contender among other high-end smartphones.
In this Apple iPhone 13 review, I will be discussing all you need to know about this phone, from its specs to its features and more. After reading this article, you will have a better understanding of whether or not the iPhone 13 Pro is the right phone for you.
Related Post: Apple iPhone 14 Pro Review.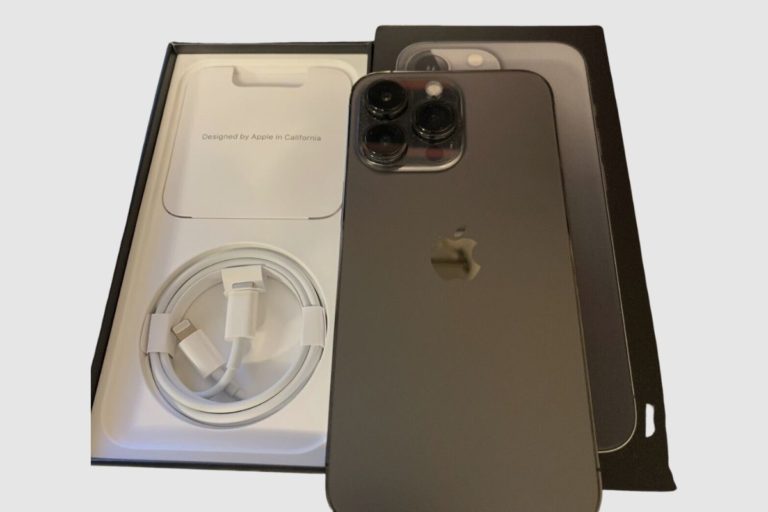 Unboxing the Apple iPhone 13 Pro Mobile Phone
Unboxing the Apple iPhone 13 Pro feels very simple these days. On the outside of the box, there isn't much going on; it's just your standard black case with an image of the iPhone and some information about the phone on the back. Once you take off the tape around the body, you get to open the box, and there you go, you've got your iPhone 13 Pro, a charging cable, your sim tool kit, a user manual, and that's it. 
You don't get anything else when you open the box of the iPhone 13 Pro, but you already know that. Finally, you can take off the cardboard wrap covering the phone, which is not as satisfying to hear as taking the plastic off, and then you can turn on the phone and start using it.
Specs and Features of the Apple iPhone 13 Pro
| | |
| --- | --- |
| Storage/ RAM | 128GB/6GB, 256GB/6GB, 512GB/6GB, 1TB/6GB |
| Connectivity | Wi-Fi 802.11 a/b/g/n/ac/6, dual-band, hotspot Bluetooth 5.0, A2DP, LEPositioning   Yes, with A-GPS, GLONASS, GALILEO, BDS, QZSSNFC Yes |
| Processor/ GPU | A15 Bionic chip New 6-core CPU with 2 performance and 4 efficiency coresNew 5-core GPUNew 16-core Neural Engine |
| Dimensions and weight | 146.7 x 71.5 x 7.7 mm Weight 204g |
| Display | Super Retina XDR display with ProMotion 6.1‑inch (diagonal) all‑screen OLED display 2532‑by‑1170-pixel resolution at 460 PPI ProMotion technology with adaptive refresh rates up to 120Hz HDR display |
| Camera | 12MP Main camera, 12MP Ultrawide, 12MP 3x Telephoto, 12MP Selfie Camera |
| Video | Cinematic mode for recording videos with a shallow depth of field (in 1080p at 30 fps) HDR video recording with Dolby Vision up to 4K at 60 fps 4K video recording at 24 fps, 25 fps, 30 fps, or 60 fps, 1080p HD video recording at 25 fps, 30 fps, or 60 fps, 720p HD video recording at 30 fps, ProRes video recording up to 4K at 30 fps (1080p at 30 fps for 128GB storage) |
| Splash, Water, and Dust Resistant3 | Rated IP68 (maximum depth of 6 meters up to 30 minutes) |
| Power and Battery Charging | Li-ion 3,095mAhMagSafe fast wireless charging 15WQi wireless charging 7.5W |
| OS | IOS 15 |
| Colours | Graphite Gold Silver Sierra Blue Alpine Green |
Features
ProMotion
Siri
Face ID
Apple Pay
Design and Build Quality
The iPhone 13 Pro appears to be very similar to the iPhone 12 Pro, except for two key differences: a bigger camera hump and a smaller notch. The first point is self-evident. When laid on a table or desk, the lenses and the square around them stand out quite noticeably — the phone is far from flat.
The iPhone 13 Pro weighs a lot more than the previous model thanks to its stainless-steel frame. Apple lists the weight of the phone as 7.19 ounces, but it feels heavier and more substantial. Despite the short amount of time I've had the phone, I did experience wrist and pinky fatigue while using it—more so than with the iPhone 12 Pro I use every day.
The design of the iPhone 13 Pro remains largely unchanged, so it feels more like an incremental improvement over its predecessor than a revolutionary advancement. This year, Apple, in my opinion, played it safe by emphasising display and camera improvements.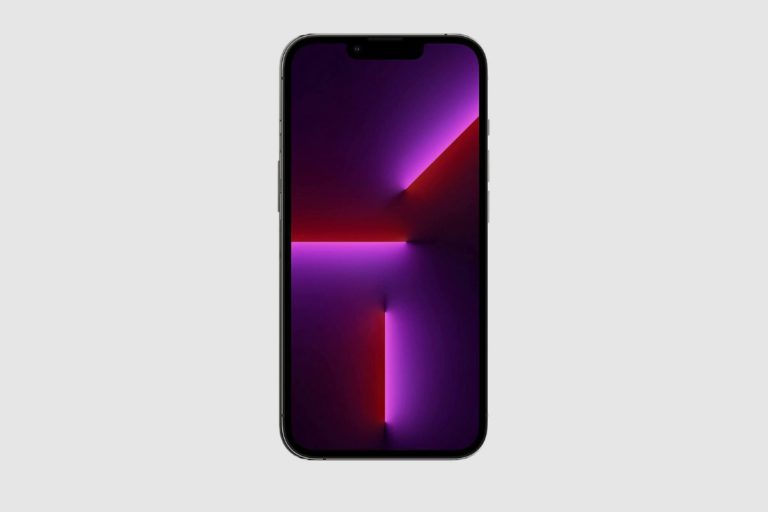 Display of the Apple iPhone 13 Pro Mobile Phone
So, to get some obvious things out of the way, let me just say it right now, the iPhone 13 Pro's screen is the same size as the 13 and the 13 Pro, which is 6.1″, and the 13 Pro Max still has the same screen resolution as the year before. So, you are still getting the same 1440p resolution as last year, but there's a smaller notch, which is cool, but the notch is smaller, and there isn't any more information that Apple is giving us to go along with the extra space that they gave us on the screen.
The 13 Pro, on the other hand, reaches an impressive peak brightness of 1000 nits as opposed to the 13's 800 nits, so the display is noticeably brighter than the 13, and the 13 Pro can even hit 1200 nits when in HDR mode. The display is super crisp and very beautiful in every type of scenario, whether in low-light or bright-light situations. This is still one of the most colour-accurate OLED LTPO displays I've ever seen.
All of those things may sound fantastic, and believe me, they are, but everyone really wants Apple's Pro phones to start supporting ProMotion. It means it now has an adaptive high-refresh-rate display.
There are a couple of different things that Apple has done to get this adaptive display just right, because it is not enough to just drop a 120Hz panel in the phone because we won't always use the 120Hz display, so an adaptive refresh rate is needed, and Apple has implemented its ProMotion very well.
So, the iPhone 13 Pro has an adaptive variable refresh rate display that can ramp up to 120 Hz but can also go down to as low as 10 Hz. This helps it respond to exactly what is on display. For example, you could be watching a 24fps movie on the phone, and the display will only refresh 24 times per second.
However, if you are scrolling through a website or social media, it will be nice and smooth, and if you are gaming, it will be pinned at 120Hz, but if you are just on your home screen or reading an email and nothing is happening on the screen, it can go down to 10Hz, which will save you a lot of battery power. However, I'll be very honest with you. Not everyone will notice the ProMotion display, but I will say one thing.
When you start using the iPhone 13 Pro, you may not notice the ProMotion engaged, but once you have gotten used to seeing it, even if you don't notice it. If you were to go down to a phone which didn't have it, you would notice it. From a technical point of view, the display on the iPhone 13 Pro is very impressive, and that is because Apple has just decided to put a lot of effort into it.
Performance
The A15 Bionic chipset, which Apple touted as the best smartphone processor at launch, powers the iPhone 13 Pro, along with all other iPhone 13 models. In my testing, it ran each app we loaded without a hitch, and there were no stuttering problems. Each game we played on the phone loaded quickly and ran smoothly.
If you have an iPhone 12 or a recent Android phone, you probably won't notice a significant change here, but if you're upgrading from an earlier iPhone, you'll see the difference. The 6GB of RAM combined with the A15 chipset keeps things running smoothly.
The iPhone 13 Pro scored 4718 in Geekbench 5 benchmarking, which is just a little bit higher than the iPhone 13, which scored 4688. Additionally, it scored remarkably better than the iPhone 12 Pro, which received a 3669. In everyday use, these differences won't be particularly noticeable, but if you're pushing your phone to its limits, you might find that you value the extra power the iPhone 13 Pro has to offer.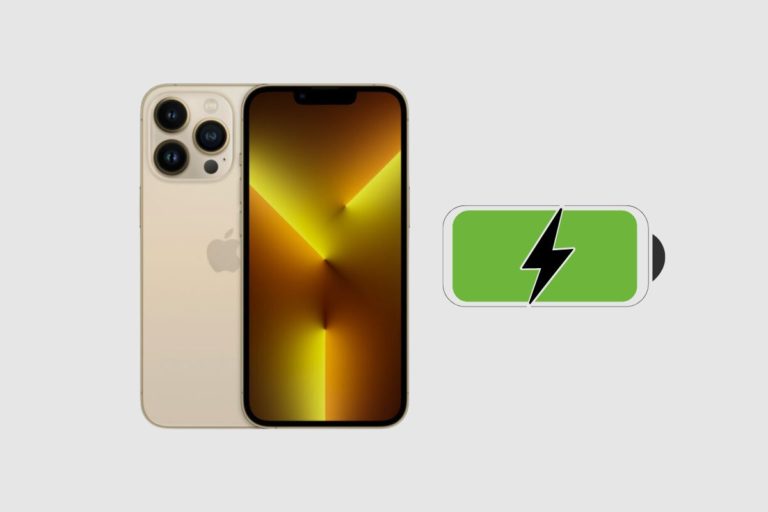 Battery Life
The iPhone 13 Pro is about 11% larger than the 12 Pro, and that is a very big jump for Apple because they usually don't like making their phones any bigger. So, to see them install a much bigger battery and make the phone slightly bigger is a bit of a welcome surprise.
The battery on the 13 Pro is a significant improvement over the 12 Pro, as I was able to get about 6 or 7 hours of the screen "on" time during my testing process, which is very impressive in comparison to the 4 or 5 hours I could get with the 12 Pro. However, the improvement doesn't end there because the phone can easily last me a whole day without me completely draining the battery. I'm absolutely impressed with the battery that they have put on the iPhone 13 Pro. While it may not be better than the 13 Pro Max, the 13 Pro has a very solid battery life.
A lot of that battery life also has a lot to do with the iPhone 13 Pro's new A15 Bionic chip, which is by far the most efficient chip Apple has ever made. So, the chip can do a lot more for a lot less power, which is always great to see.
Another thing that is helping the battery of the iPhone 13 Pro last much longer is the ProMotion display, which helps save the battery by being able to dip to about 10Hz per second when the phone is on but not doing much. 10Hrtz is almost comparable to having the phone locked but still on, and that is very impressive. All in all, Apple has put in a lot of time and effort to make the 13 Pro a very solid phone, and I won't lie to you; I'm very impressed.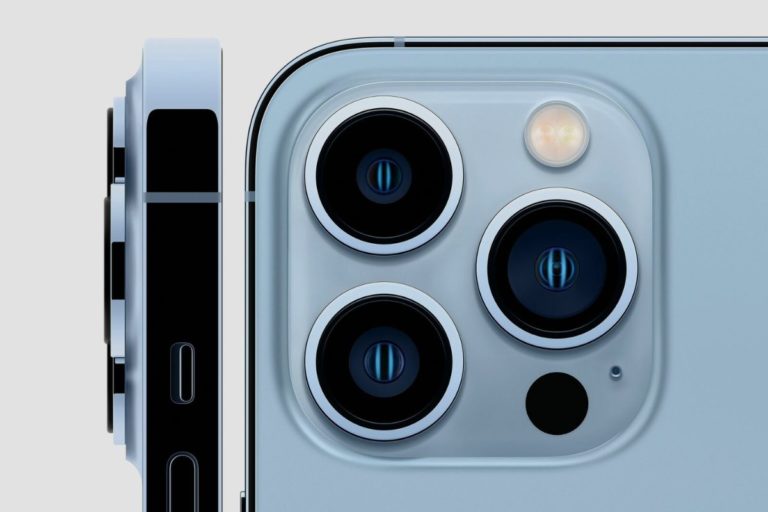 The Cameras
Triple 12MP rear camera: main, 0.6 ultrawide, 3x telephoto
3D LiDAR scanner for depth sensing
Sensor-shift optical image stabilisation
So, first, I really like the fact that the iPhone 13 Pro and 13 Pro Max have the same set of cameras between them. So, the phones are basically identical except for screen size and battery size. It is always very nice to see Apple create a bit of symmetry between their two Pro phones. Once again, Apple has made some big leaps with their Pro phone's cameras, and they've also got the camera bumps to go with the massive power in the cameras.
So, the bumps on the iPhone 13 Pro are super large if you didn't notice, but you did. That means you noticed the massive 3-layer camera system, and if you don't have a case with this phone, you will immediately notice that it sits up higher and it is much bigger than last year's model. However, don't let its size fool you. What the camera packs in size are exactly what you are getting in performance. So, it's a large camera with an even larger performance.
So, we've got the same triple camera set-up, and it's still got LiDAR, AMICc, and a flash, so everything is still relatively the same, but each of these cameras is better than last year's models. The primary 12MP camera with even larger sensor-shift stabilisation is excellent, and it is remarkably consistent throughout various light and indoor and outdoor scenarios.
The big sensor capture mode is very nice, and it makes capturing images with a natural background blur much easier. I feel it is the best way to go when you are capturing images, and you want to get a nice background blur. I feel it is better than capturing with portrait mode's artificial blur.
The telephoto camera is also much improved over the model from the previous year. In addition to having a larger sensor, it now has a 3x optical zoom rather than the 2x or 2.5x zoom from the previous year. And I'll be honest, it looks almost as good as the primary camera, and I always love to see that kind of consistency between different cameras because it gives you the confidence to switch between them like it doesn't even matter which camera you are using.
However, it doesn't take stable zoom photos at close to 15x zoom; it makes images look like watercolour posters at 15x, so you will have to consider how you want to use the zoom at further distances, but it still does well at 10x zoom, so it's not all bad.
Finally, I can move to the ultrawide camera, and, just like before, it is almost matching the crispness of the main camera but is missing out by just a little bit. However, I wish it had a bit more pixels to it because they are spreading more pixels over such a wide range that it would have been good to see it reach between 16-24 more megapixels.
Nevertheless, the images and videos shot with the ultrawide camera are the best in class and will rank among the top ultrawide cameras on any smartphone. Another welcome addition that Apple made to the ultrawide camera is the macro photography mode. I think it is pretty good, but not the best. So it can get very close to an image with a minimum focus distance of about 2 cm, but there are still a few chromatic abortions, fringing, and artifice around the outside of the frames, but so long as you tap to focus, you can get a pretty good close-up image right in the middle, and it is way better than most.
I wish the cameras had an astrophotography mode on the phone, even though in night mode on the camera, you can capture some stars sometimes if you hold the phone still for long enough. Another big miss is the lack of a Pro Mode for manual control over photos and video. So, you are still going to need a third-party app to access those kinds of options.
Selfie Camera
A 12MP f/2.2 wide camera, which Apple refers to as its primary phone camera as opposed to an "ultra-wide" camera, is located on the front of the phone. We found that this camera performed well during video calls and for the occasional selfie. Although it doesn't have as many features as the rear camera, it is still easy to activate features like Portrait mode and take excellent photos. If you have a recent iPhone, don't anticipate significant changes to the selfie camera, but you'll still get excellent picture quality in all the situations you'd want to use it in.
Video Capturing
Everything is still essentially the same as last year, but they have added a cinematic video mode which is a 1080p, 30fps, HDR, and video portrait mode. I still don't think it is the best cinematic mode out there, and it is lacking in the sharpness department. I also found myself still using the camera's normal video mode to try and capture the best videos, or I used some third-party apps to get the job done.
So, the Pro iPhones should get a software update that should allow them to capture pro-resolution videos, but it is not yet available but should be available later in the year. Hopefully, Apple will get the ProRes mode up and running soon because it is by far the highest resolution and image quality mode available.
Also, the ProRes videos at 4K, 30fps would be available on every iPhone except the 128GB models, which will max out at 1080p, 30fps. It is unclear if this is because they didn't want you to fill up the phone quickly, or maybe the smaller storage versions are slower than the larger models. I'm not sure what Apple's thought process was, but it could be for one of those reasons.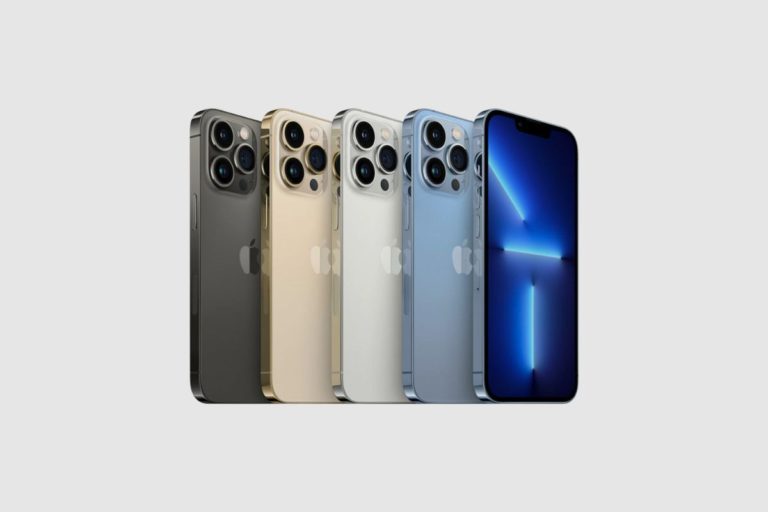 What are Some of the Pros and Cons of the iPhone 13 Pro
Pros
Stunning and vibrant 120Hz display
amazing performance
Magnificent cameras
Much longer battery life.
Cons
No USB-C port
I wish there was an all-black option
Fast charging is limited to 20W.
4K ProRes video is limited to 256GB and higher.
Buyer's Guide
When you are buying an iPhone 13 Pro, there are several options available for you to purchase. They are widely available in most storefronts, from Amazon to Walmart to even Version, and they all come in a variety of price ranges due to their changes in storage space. The 128GB model costs about $899, the 256GB model costs $999, the 512GB model costs $1199, and the 1TB model costs $1300.
I was able to find a used 256GB model for $750 on eBay, and I think it was a bit pricey, but then again, the iPhone 14 just came out, and that should cause the price of the 13 to come down, but not drastically. For some reason, iPhones don't decline in value as quickly as some other brands.
For the iPhone 13 Pro, you can choose between 128GB, 256GB, 512GB, or 1TB of storage. We don't advise choosing the 1TB option unless you really need the extra space, such as if you shoot a lot of videos. On the other hand, many users may find the 128GB option too small. However, most users will be satisfied with either of the two middle options.
You could also get yourself one of those D-brand phone cases because they look extremely cool and are very slim and functional. Depending on the design you want, a D-brand case can go anywhere from $50-80, so make sure you have some fun when you are buying one. Another thing you can get is a screen guard.
I mean, if you are going to get an expensive phone, then you should protect it accordingly, so getting a solid $10 screen guard should not be an issue, and Apple Care would also be a good thing to get as well. Most people don't see the value in Apple Care, but I think it is a very handy thing to have, so you should think about getting Apple Care while you are getting a new D-brand case.
Conclusion
The iPhone 13 Pro is an amazing phone, and I can honestly say it is one of my favourite phones available on the market right now. That isn't to say that the iPhone 13 Pro is perfect, but it is a very solid phone. The A15 Bionic chip is very efficient, the battery is very impressive, and the cameras are always very nice. They may lack an astrophotography mode, but that is just a minor issue for what is otherwise an exceptional phone.
As usual, Apple has knocked this one out of the park, and this may be the best time to get a 13 Pro as the iPhone 14 has come out, and that should cause the price of the 13 to come down. I hope you enjoyed this article. Please let me know if you have any questions in the comments section. Once again, thank you so much for reading this article.
FAQs – Apple iPhone 13 Pro Review
Q: Is there a big difference between the iPhone 13 and 14?
A: There isn't much of a distinction to be made here. The iPhone 14 from this year and the one from last year are very similar in terms of size, display, processor, and nearly identical camera systems.
Q: Is buying an iPhone 13 Pro worth it?
A: The iPhone 13 Pro has largely been praised by generally impressed reviewers. The updated camera system with a Macro photography option and the new Cinematic mode, as well as the shorter front notch and 120Hz ProMotion display, are positives.
Q: Does the 13 Pro merit the additional cost?
A: The cameras on the iPhone 13 models are excellent, but the Pros are superior. The more costly model comes with an upgraded Apple A15 processor with more powerful graphics processing, enabling the recording of videos in a low-compression format.
Image Gallery – Apple iPhone 13 Pro Review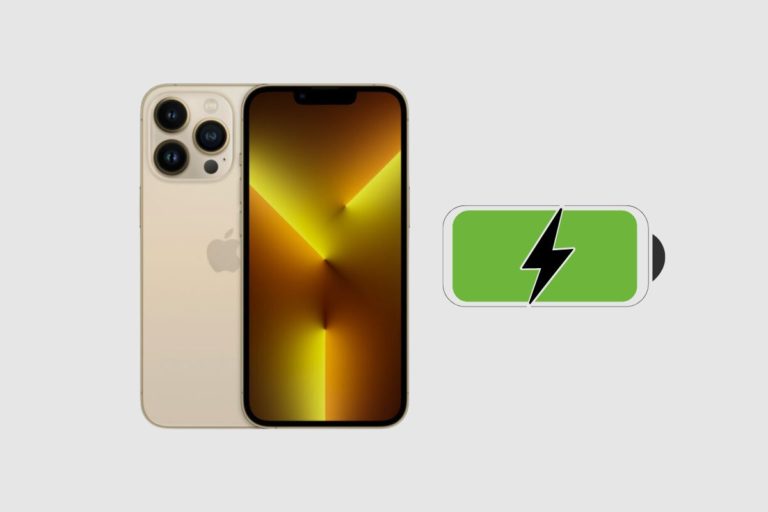 References: Apple, iPhone 13 Pro, Smartphone.