The Samsung Galaxy S22 is what you get when you create a phone so good across the board that it doesn't have any weaknesses but seems boring because they didn't take any risks in producing it. Samsung just took a good phone and made it better.
At this point, we all know what we are getting with a Samsung flagship phone or any flagship smartphone. The Samsung Galaxy S22 looks very similar to last year's model, but now it's a little bit smaller, squared off, and has a glass back instead of plastic.
However, we all expect an IP68 water-resistant phone with solid speakers, an ultrasonic fingerprint reader, and a nice satin finish. To be honest, not all of these things can be said about every other phone, but they are all present with the Samsung Galaxy.
So, join me as I take a look at the Samsung Galaxy S22 and see why it may be the best phone Samsung has ever produced but is seemingly overlooked or is not being hyped enough. It seems strange to me that such an excellent phone isn't being talked about enough.
Related Post: Samsung Galaxy S22 Ultra Review.
Cheaper Alternative: Samsung Galaxy A53 5G Review.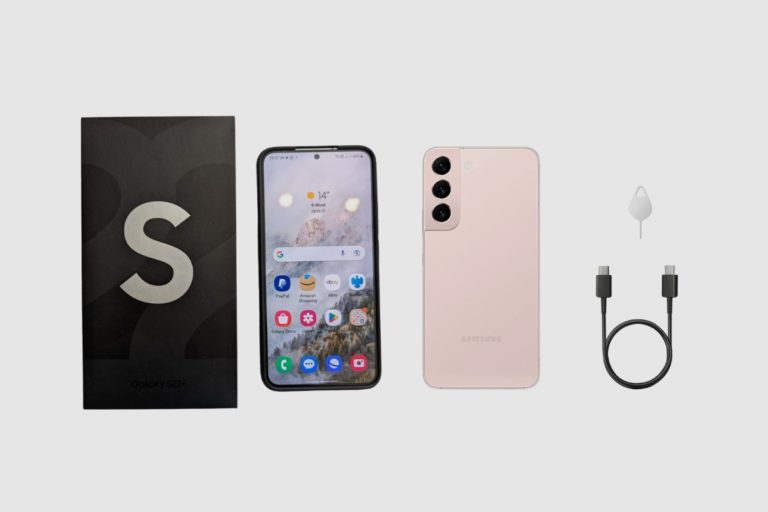 Unboxing the Samsung Galaxy S22 Mobile Phone
The Samsung Galaxy S22 comes in a nice, compact black box that is stylish but not too shouty. It has the same minimalist design that Apple has been doing, but at least Samsung has put some branding on it.
Aside from the sleek-looking box, there's nothing else you're going to get except for some information about the phone on the back of it. After that, there's nothing else going on with the box.
When you open the box, you have your Samsung Galaxy S22 inside of it, and then there's a small box beneath it, with your charging cable and an instruction manual inside it. Once you take off the plastic wrapping of the phone, there's nothing else left. All you need to do is turn it on and set it up.
Specs
| | |
| --- | --- |
| Screen size and display type | 6.1-inch AMOLED (2340 x 1080) |
| Rear cameras: | 50MP wide (f/1.8); 12MP ultrawide (f/2.2); 10MP telephoto (f/2.4) with 3x optical zoom |
| Front camera: | 10MP (f/2.2) |
| Refresh Rate: | 48Hz – 120Hz (adaptive) |
| RAM: | 8GB |
| Storage | 128GB, 256GB |
| Battery size: | 3.700 mAh |
| Weight: | 5.9 ounces |
| CPU: | Snapdragon 8 Gen 1 (US); Exynos 2200 (UK) |
| Battery life (Hrs: Mins): | 7:52 |
| Size: | 5.7 x 2.8 x 0.3 inches |
| Colours: | Phantom Black, Phantom White, Green, Pink Gold, Bora Purple |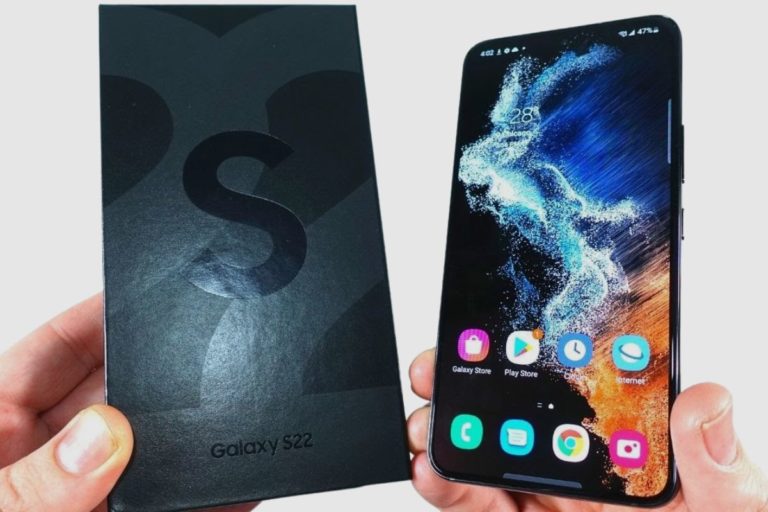 Design and Build Quality
When you hold the Samsung Galaxy S22 in your hand for the first time, you will notice that the Galaxy S22 has its edges squared off and is a little flatter on the top and bottom. The phone feels a bit sharper overall because it has done away with the curved edges and stuck with a boxier look to it. Another big change Samsung has made with this phone is at the back. The previous version had a plastic back, and this year's model has a full glass back, which adds some density and heft to the feel of the phone.
However, everything else on the phone is still the same as last year. It still has the same wonderful camera cutout, the same speaker and button placement, and the same fingerprint reader placement, and it is still IP68-rated. Funny enough, the phone is a bit smaller than last year's model, with the S22 being 6.1" while the Samsung Galaxy S21 is 6.2", and while the change in size may not have been too significant, the S22 feels a bit smaller and compacter than the S21.
Display
The S22 has a flat 1080p, 120Hz, adaptive AMOLED panel, all on a 6.1" display. It also has a peak brightness of 1300 nits, which makes it great for usage outdoors, and it is very visible under direct sunlight. However, there is a significant omission that I am very disappointed not to see included in the display, which is the distinct lack of an LTPO modulator on the phone.
An LTPO allows you to modulate your display's refresh rate down to 10Hz to save battery power. The display on the phone can only go down to about 48Hz, which is not bad, but I wish it could drop to 10Hz. I did notice that in some apps, like Google Maps, the display will lock in at 60Hz.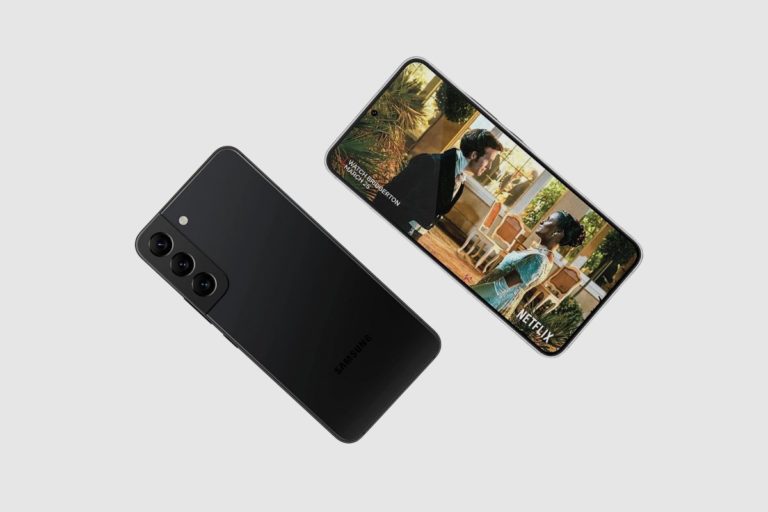 Performance
The Snapdragon 8 Gen 1 processor powers the Samsung Galaxy S22 in the US; although Samsung uses its own Exynos 2200 chipset in other regions of the world, the Galaxy S22 Plus benchmarks show comparable performance regardless of the silicon.
In a way, that's good news because the Snapdragon 8 Gen 1 powers some of the best Android phone performance we've ever seen, at least until the S22 was released and the more advanced Snapdragon 8 Plus Gen 1 appeared. (Samsung's foldable's, the Galaxy Z Fold 4 and Galaxy Z Flip 4 use this more recent chip.)
The Galaxy S22 produced single-and multicore scores of 1,204 and 3,348 on Geekbench 5, which gauges overall performance. This is superior to the Pixel 6's 1,029 and 2,696 results on those same tests, which were powered by Tensor. The OnePlus 10 Pro outperforms Samsung's phone in Geekbench 5's multicore test with a score of 3,482, but OnePlus prefers to cram RAM into its phones. The OnePlus 10 Pro was released after the Galaxy S22.
The issue for Samsung, as well as all other manufacturers of Android phones, is that Apple's mobile silicon continues to perform better. The iPhone 13 outperformed the Galaxy S22 on Geekbench with scores of 1,684 for single-core performance and 4,129 for multicore performance.
The results are much better when testing graphics, with the Galaxy S22 achieving a 60 FPS result in the Wildlife Unlimited test by 3DMark. That is far superior to the 34 FPS the Pixel 6 achieved as well as the 56 FPS achieved by the iPhone 13.
In one of my practice tests, I used Adobe Premiere Rush to downscale a 4K video to a 1080p file, and historically, Samsung phones have had trouble. The Galaxy S22 completes the task in 47 as opposed to the Galaxy S21's more than 1 minute time from the previous year. That is still slower than the iPhone 13's time of 26 seconds but quicker than the Pixel 6's time of 49 seconds.
The Galaxy S22 can connect to both mmWave and sub-6GHz networks, demonstrating Samsung's commitment to 5G. The Galaxy S22 uses a Snapdragon X65, which is Qualcomm's top-of-the-line modem until the X70 starts shipping toward the end of 2022.
Battery Life
The battery on the S22 is now 3700mAH, which is very disappointing to see because the S21 had a 4000mAH battery. I didn't quite understand why a reduction of about 1 inch would cause the battery to also be reduced by 300 mAH. This was one of the major reasons that had me a bit concerned when I was doing a review of the phone.
However, after my all-day testing, I was pleasantly surprised to see that the battery life of the phone wasn't affected by the drop in power. So, I was able to end a normal day of use with about 10%-20% of the battery left.
However, if I used the phone for a lot of high-brightness navigation and gaming, I could drain a lot of power from it. So, despite having a four-nanometer processing chip, the Snapdragon gen 8 is not the most efficient processor.
It may be able to handle standby very well, but it was not efficient enough to manage more energy-intensive tasks like gaming and high-brightness navigation. Another thing to note is that the charger on the S22 is only able to support a 25w charger, which makes it a lot slower to charge than the S22+, which has a larger 45w fast charger.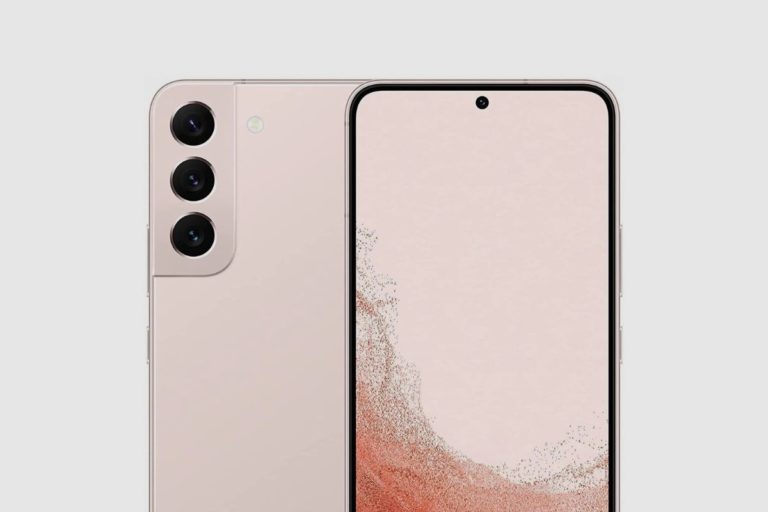 The Cameras
The cameras on the S22 are very good, but they are not fantastic. There have been some major camera upgrades, but they aren't mind-blowing upgrades. There is a new 50MP main camera, a 10MP ultrawide and another 10MP 3x telephoto camera. I find it very funny how we take such amazing photos with our smartphones for granted.
The main camera handles any normal light situation very well, with nicely balanced colours that aren't too sharp or saturated. The ultrawide is softer than the main camera, but it still does well with a lot of light, and the telephoto camera is superb.
It doesn't have any weird HDR haloing issues in pictures, no white balance inconsistency problems, no auto-focusing issues, and very minimal shutter lag. Every camera on the S22 is great, but that's just it. There is nothing special going on, but it's amazing, so it seems very boring to use because no flash or magic is going on. It's just a nice, solid camera system.
There has also been a substantial overhaul in their night photography mode, which has gotten improved detail and focus for night photos. Additionally, it has space zoom stability locking, auto framing that can track up to ten faces around a frame, and AI stereo portrait mode improvements for better cutouts. A new separate expert RAW images app, which is meant to be its pro mode photos but is more like a semi-pro mode, is also included.
Portrait Mode
The portrait mode is more accurate, and it may have the best portrait mode of any smartphone on the market, in my opinion. I know you might think I'm exaggerating, but let me explain. So, the cutouts in the portrait mode of the S22 have to be the most consistent and accurate portrait modes I have ever seen on a smartphone. So, that doesn't mean the blur is the most natural or the fall-off is the most realistic.
I simply mean that the cameras make the least number of mistakes with shirts, hair, and ears. So, this year, with the inclusion of their new AI stereo depth mapping, Samsung claims that the camera can cut out things as small as a single human hair, which would be cool in theory, but it's not exactly accurate. I don't think the portrait mode shots aren't perfect, but their cutouts are amazing and I'd be very hard-pressed to find one that is as consistent as the S22 and S22 ultra. Although not by a wide margin, the Ultra has a better camera system overall.
Nightography
So, when I compared the S22's night mode shots to the iPhone 13's night mode shots, my biggest takeaway was that Samsung's night mode shots are far more detailed than the iPhone 13, but Samsung's night mode shots are also dramatically brighter than the iPhone 13's. As promised by Samsung, its cameras let in a lot of light, making images appear much brighter than they actually are.
The Expert RAW App
There is now an expert RAW app that is separate from the normal camera apps that can take RAW photos that include multi-frame computational photography data with HDR inside. The differences are subtle, but they allow for more latitude for editing. So, photographers should get this app from the Samsung Galaxy app store.
Video Capturing
One of the major issues most Samsung users faced was the main cameras punching into 3x whenever they were shooting 8K videos. This was because the higher resolution camera was the telephoto camera, so if you shot 8K videos, it would punch into a 3x crop. Now it doesn't do that anymore; it will just produce a tiny crop on the main sensor, which is actually a smaller crop than the S22 Ultra because it is cropping into the middle 33MP of the massive 108MP camera.
I would rather shoot 8K videos on the regular S22s and the S22 ultra. However, that still isn't perfect as they all still shoot their 8K videos at 24fps, which is not the right frame rate to shoot videos at. I wish Samsung would allow me to switch between 8K, 30fps and 24fps whenever I wanted to because the last three Snapdragon chips have been able to support 8K and 30fps videos, so why it is not on the S22 and S22 ultra is beyond me. However, you can still get 4K at 60fps, which is still nice.
Selfie Camera
When testing a selfie taken with the Galaxy S22's 10MP front camera, I left the portrait effect on it. Once more, the camera phone from Samsung does an excellent job of separating me from the background, but the image is less clear than what the Pixel 6 produced. My skin might not be as ruddy as the image Google's phone captured, but it is undoubtedly warmer and the one I would be most likely to share.
The Galaxy S22's cameras have unquestionably improved, especially regarding low-light and portrait photos. Samsung's problem is that Apple and Google, its main competitors in the camera phone market, haven't either. Despite the Galaxy S22 cameras being excellent, Samsung still has some catching up to do in terms of colour if it wants to overtake its rivals.
Portability
The Samsung Galaxy S22 feels like the most portable smartphone on the market right now, and I'm almost tempted to call it the most portable phone of the year. However, that does sound like a stretch when you're dealing with a phone that is still over 6″, but I think it is, and it has a lot to do with its design. The squared-off sides and thin bezels make this phone feel very sleek in your hands, and to be honest, when you compare it to the S22+, which is 6.6″, the S22 feels like the smallest member of the bunch.
What are Some of the Pros and Cons of the Samsung Galaxy S22
Pros
cheapest Galaxy S22 variant
Bright, vibrant presentation
enhanced zoom and photos in low light, and strong performance.
Cons
battery life that is below average.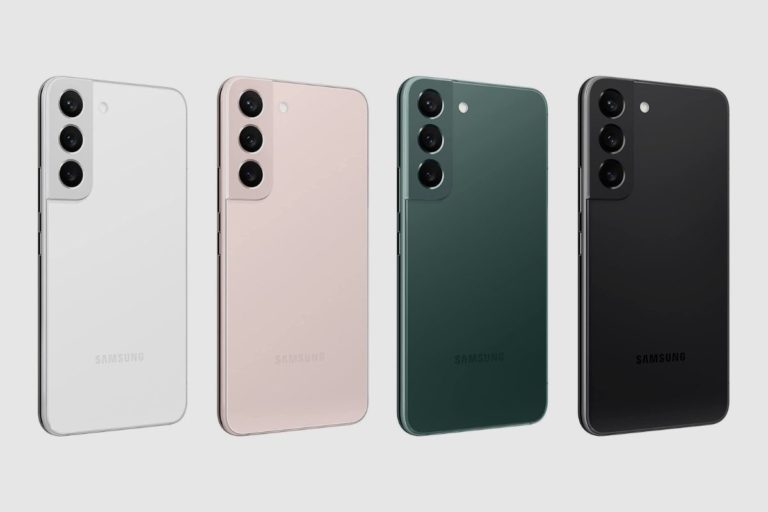 Buyer's Guide
If you plan on getting the Samsung Galaxy S22, you can find it in virtually every storefront and retail on the market. It is going for about $699 on Amazon, but with the year winding down and Black Friday coming up soon, you should be able to find an amazing deal for it. As the S23 announcement is currently just around the corner, it shouldn't be too difficult for you to find it for a lower price once the S23 is released.
Something you should be aware of is the variations in price that come with variations in the storage capacity, so you can get the 128GB model for $499, the 256GB model for $699, and the 500GB model for $799, which all seem like great prices if I'm being honest.
However, if I were going to recommend a Samsung Galaxy right now, it would be the S22+ because it has all the same things as the S22, but it has a bigger screen and a better battery than the S22. I think you would get more bang for your buck with the S22+ than with the base S22, and it is just about $100 more than any of the variations of the S22, and I'm sure that you will be able to get the phone for a really good price soon.
As far as accessories go, the S22 does not come with a lot of them, so you will have to buy some earbuds and a power brick if you don't have your old ones. The Samsung charger costs about $25 on Amazon, but that is for a 25w charger. You can't get the $50 45w fast charger because the S22 only supports 25w. If you want some earbuds, I recommend the Google Pixel Buds Pro, which costs around $250, or the Samsung Galaxy Buds Pro, which costs around $229 on Amazon. So, with that, you should be good in the accessories department.
Conclusion
Over the last few years, the Samsung Galaxy has become the default Android phone for most Android enthusiasts, and I can't lie; the Samsung S22 has only solidified its standing as one of the best Android phones on the market. The S22 may not have all of the flashes that iPhones have, but it is a solid contender for phone of the year. It has just the right amount of upgrades and features to be an excellent phone, but not a standout.
It does everything well, but not to the point where you'd think it's out of this world. It just gets all the fundamentals right, and then just before it can break the stratosphere, it slows down to a consistent rate that makes it feel very boring. So, to answer the question, I began the title with,
"Are we taking the incredible for granted?" In short, yes, the Samsung Galaxy S22 is an amazing phone, but a few people on the internet are calling it boring. The fact that some people are calling it boring shows that we are taking this amazing phone for granted. Anyways, thank you so much for reading this article, and if you have any questions, just leave them down in the comments section, and I'll get to them as soon as possible.
FAQs – Samsung Galaxy S22 Review
Q: How long does the battery on a Samsung S22 last?
A: The premium flagship has a battery capacity of 5,000 mAh, which is the same as what the Galaxy S21 Ultra had. The Ultra lasted just over 13 hours during our light browsing test, which is most representative of casual use.
Q: The Galaxy S22—is it too compact?
A: For the Galaxy S22, Samsung might have found the sweet spot. It's not excessively large, nor is it excessively small. With this flagship-level device, none of the cameras, the build quality, or the raw performance are compromised.
Q: How come the S22 battery drains so quickly?
A: There are instances when you are in low light and do not require high brightness, but your phone's settings do not adjust accordingly. The Samsung S22 Ultra's battery may be draining more quickly for the same reason.
Q: Is the Galaxy S22 or S22 plus worth buying?
A: These two phones are both genuinely high-end and enjoyable to use. The S22 feels reliable to use, whereas the larger S22+ can occasionally be a little slippery. Additionally, it works well with one hand. Due to its novel form factor, the Galaxy S22 surprises.
Q: What sets the S22 apart?
A: Standard wide, ultrawide, and 3x telephoto cameras are offered on the S22 and S22 Plus. A 50-megapixel f/1.8 main camera with stabilisation, a 10-megapixel stabilised 3x telephoto, a 12-megapixel ultrawide, and a 10-megapixel selfie camera are all included in the S22 and S22 Plus.
Q: What is the best way to use S22?
A: The S22 is a great phone for general use, gaming, and photography. It has a large screen, great cameras, and a long-lasting battery.
Q: Is Samsung Galaxy S22 Still a Good Phone?
A: The S22 is still a great phone, but it is not the best phone on the market. It has a great camera, but the battery life could be better. Moreso, it's one of Samsung's older models.
Q: What is the difference between S22 and S22 Plus?
A: The S22 Plus is a larger phone with a bigger battery. It also has a better camera.
Q: Should I buy S22 or wait for the next release?
A: The Samsung Galaxy S22 is still a great phone, but if you can wait for the next release, it might be worth it.
Image Gallery – Samsung Galaxy S22 Review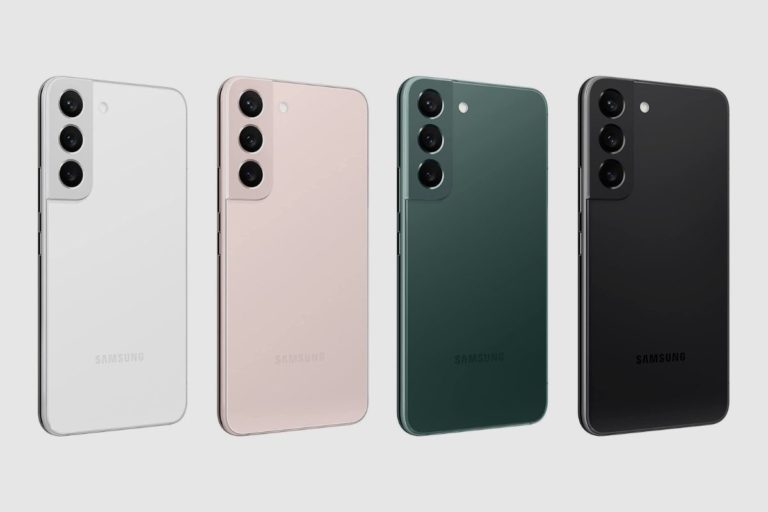 References: Samsung, Samsung Galaxy S22 Smartphone, Android.