Gaming is one of the best ways to take your mind off things and disappear into a different world for as long as you want. Many gamers speak about a game's ability to immerse them into the world they're in and make it feel like they are truly inside these worlds they are playing in.
Gaming has taken the world by storm and has evolved into this immersive world where players can have fun for hours just by playing through a single level or stage. One thing that can take your gaming experience to the next level is using an awesome pair of headphones.
That can fully immerse you in the game and shut out the world for some time while you're in the zone. So, in this article, I'll be looking at some of the best headphones for gaming available on the market right now.
Other Article To Read: Is Airpods Max Good For Gaming?
12 of the Best Headphones for Gaming
So, here's a list of 12 of the best headphones for gaming.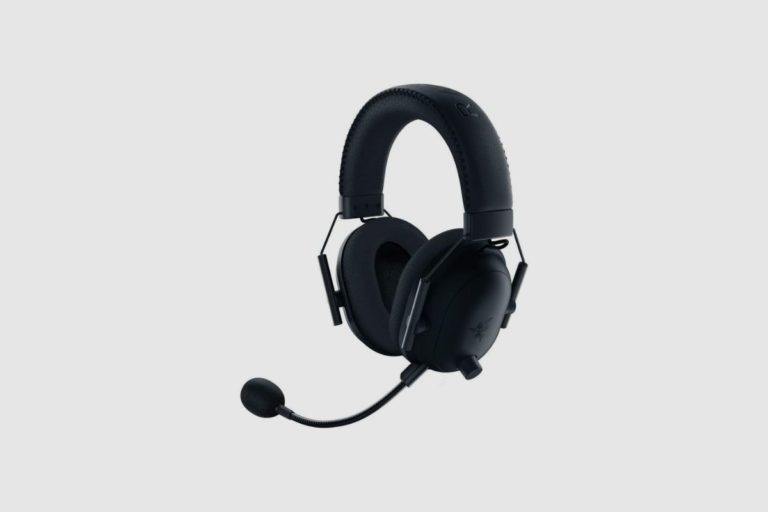 1. The Razer Blackshark V2
The Razer Blackshark V2 is likely the company's best headset to date, and that's saying a lot. Thanks in large part to its cutting-edge THX profiles, this mid-range wired headset offers fantastic sound for both games and music.
For a select few games like Apex Legends and Sekiro: Shadows Die Twice, which have their own optimized profiles, the renowned film audio company has lent its expertise to make the Blackshark V2's surround sound realistic and nuanced.
The Blackshark V2 is incredibly sleek and comfortable, making it simple to transport to esports competitions in contrast to some of Razer's bulkier headsets. However, getting it to fit properly can be a pain, and the Razer software can be challenging to use at times. It is also compatible with PC, PS5, PS4, Switch, and Xbox One.
Pros
Supreme sound
Excellent earcups
THX was a masterstroke
Cons
Not many games support THX
Price
The Headphone is priced at $97 on Amazon, which seems like a good price to me. The price is reasonable given the quality of the product and the fact that it is a well-known brand.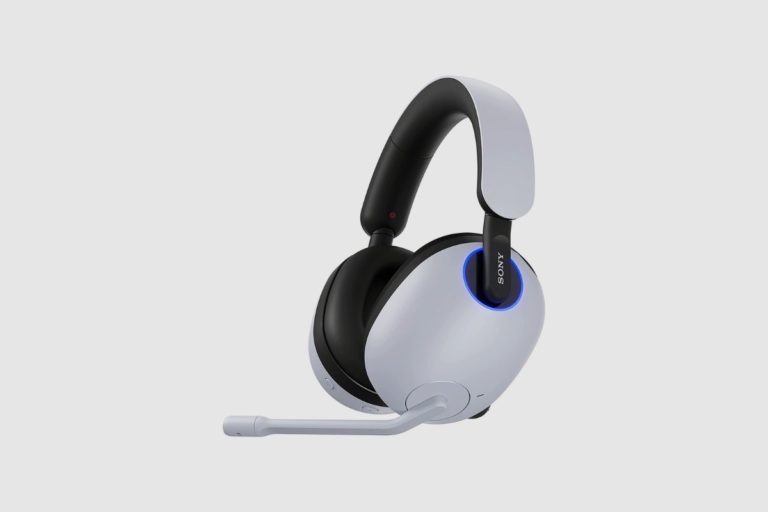 2. The Sony Inzone H9
A gaming headset made by Sony, the Inzone H9, creates immersive sound by utilising the Tempest 3D audio technology found in the PS5. The Inzone H9's spatial sound technology enables PC users to experience 3D audio, and it is also compatible with PCs thanks to a desktop Inzone app that allows you to create and modify sound profiles.
Although it has a $300 MSRP, this headset is great for gaming on PC, PS5, iOS, or Android. It can also connect to PS5 and Discord at the same time, allowing you to hear game sounds while chatting with friends. And you'll like this headset's design if you like the black-and-white aesthetic of the PS5. It is also compatible with PS5, PC, Android, and iOS.
Pros
Compatible with PS5 and PC
Matches the PS5 design language
Comfortable
Cons
Inconsistent desktop application
The earcups a too big
Price
The Sony Inzone H9 headphones are a little on the high side, costing $300 on Amazon. This is due to their high quality and features. They have a noise-cancelling feature that is great for blocking out external noise, and they are also very comfortable to wear.
3. The Xbox wireless headphones
The Xbox Wireless Headset is exactly what its name implies: a wireless headset that works especially well with Xbox consoles. With a quick pairing process, this headset can deliver excellent sound on any Xbox Series X, Xbox Series S, Xbox One, or Windows 10 PC with an Xbox controller adapter. Additionally, the Xbox Wireless Headset supports Bluetooth, so you can use your phone to make calls or listen to music while you game.
The Xbox Wireless Headset isn't a great option for gamers who own multiple consoles because it won't work at all with a PS5 or a Switch, unlike some of its rivals. Obtaining a snug fit can be difficult as well. However, the Xbox Wireless Headset provides excellent features, a simple interface, and a fashionable design for the cost. It is also compatible with Xbox Series X/S, Xbox One, PC, and mobile.
Pros
Nice sound quality
Seamless pairing
Very comfortable
Cons
Minimal customisation options
Price
The Xbox wireless headphones are available on Amazon for $100, which seems like a good price.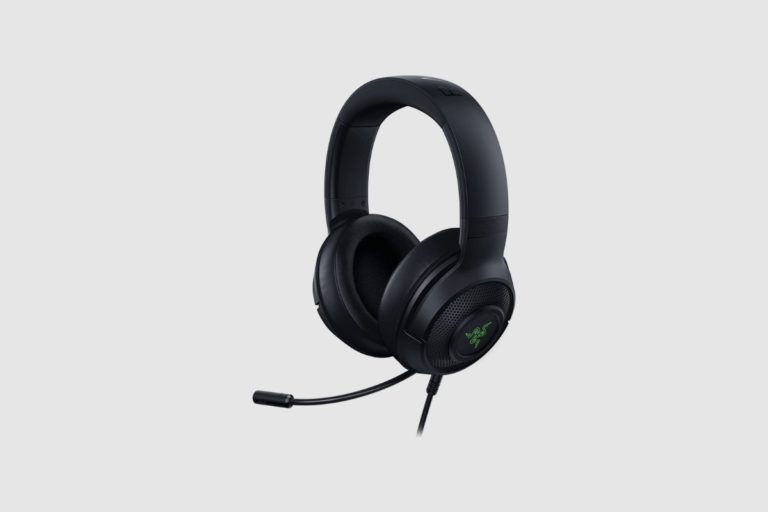 4. The Razer Kraken X
The Kraken X is a budget option that excels on PC for one reason: virtual 7.1 surround sound. This app-only feature improves the headset's already good audio by adding depth, clarity, and definition. It also makes returning to the X's default audio mode difficult.
My testing shows that the Kraken X can't compete with its Razer stablemates head-to-head, but it still offers good value for the money. This version of the Kraken provides excellent value for the money when you consider its enviable comfort and light, stylish, and understated design.
Although there are some minor drawbacks (the non-detachable microphone being the main one), you can't really gripe when you can get good 7.1 sound for such a low price.
Pros
You can get in some storefronts for under $40
It is very comfortable and lightweight
Impeccable virtual 7.1 surround sound.
Cons
The mic isn't detachable
The Base is a bit clunky.
Price
The Razer Kraken X is one of the best gaming headphones you can find for under $50. You can often find them on sale for around $44, making them an incredible value for the price. If you're looking for a great pair of gaming headphones on a budget, the Razer Kraken X is a great option.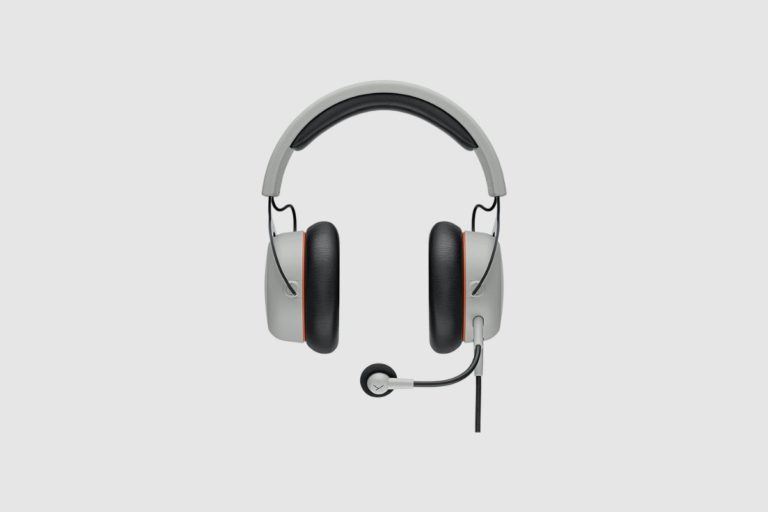 5. The Beyerdynamic MMX 100
The MMX 100 easily qualifies for my list of the best headsets because it provides excellent audio and a good microphone in a comfortable and well-designed headset, especially considering that you can purchase these impressively made headphones for under $100.
The MMX 100s produce a surprisingly wide sound stage despite having a closed-back design, and they don't have any of the muddiness or overzealous bass that frequently afflict gaming headsets. Without any distortion or boominess that you typically experience with most gaming headsets, the bass is so precisely tuned. All the fine details and audio cues, such as footsteps or reloads, are brought out by the mids and highs, which are razor-sharp.
To make them even more comfortable for extended sessions, Beyerdynamics chose lightweight materials with plush memory foam on the earcups and headbands.
Except for one really annoying problem—the volume dial—the overall construction is quite exceptional. On my unit, there was quite a bit of play, and it could rock back and forth without changing the volume, occasionally completely cutting out the audio on the right side and causing static in the right ear cup when the volume was changed.
There is no denying that Beyerdynamic has completely nailed it with the MMX 100, aside from the volume dial issues.
Pros
Impressive Audio Performance
Solid Microphone
Very comfortable for all-day use
Beautiful design.
Cons
Price
The Beyerdynamic MMX 100 headphones cost about $99. However, the price will vary depending on the retailer.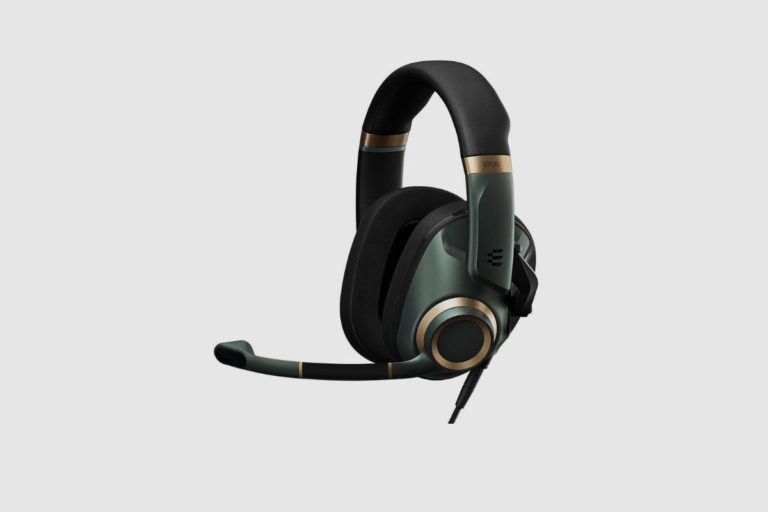 6. The Epos H6PRO
The H6PRO provides an exceptionally superior headset experience. To keep them sounding great, there are new 42mm drivers that have been tuned to offer a more balanced and easy-on-the-bass profile than your typical gaming headset. Additionally, it provides a great-sounding microphone with flip-to-mute and removable design advantages.
You can get the H6PRO with an open back or a closed back. The difference will affect the headset's fit on your head, audio response, and noise isolation. As far as gaming headset features are concerned, you could say that this is a significant decision.
I've used both open-back and closed-back designs, and in general, the closed-back H6PRO headset is what you want if you want noise isolation (preventing outside noise from entering your ear holes). The open-back H6PRO headset will be a better option for a better gaming sound stage if that is not important.
With the H6PRO, Epos has created a new flagship that is both competitive and impressive. The drawback is that it costs $179, which forces you to seriously consider whether you prefer a wired connection or whether you should consider going wireless. If there is one peripheral worth going wireless with, it is your headset.
Pros
Impressive sound quality
Very comfortable
Removable and flip-to-mute mic.
Cons
Slightly expensive
Earcup is on the small side.
Price
The Epos H6PRO headphones are quite expensive, at $179. However, if you're happy to spend that much money, you can be confident that the Epos H6PRO is made to a very high standard.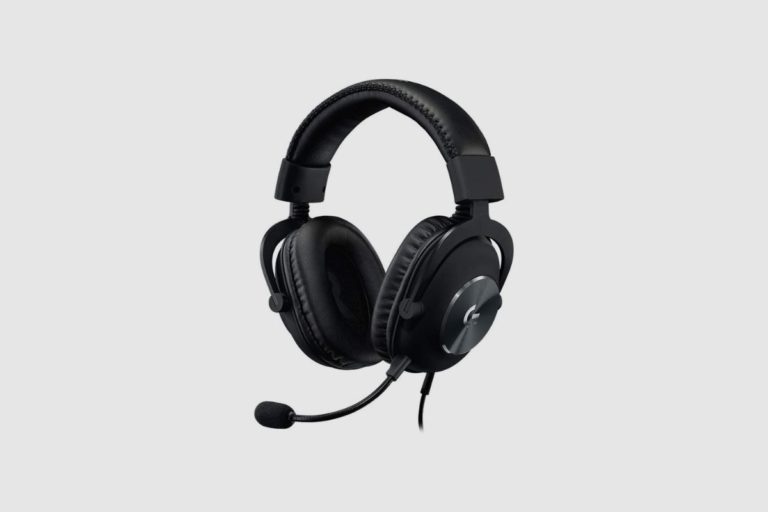 7. The Logitech G Pro X
The Logitech G Pro X offers performance comparable to that of a professional tournament. The flexible headband and incredibly comfortable foam and leatherette earcup options of the headset, in addition to its distinctive black design, set it apart from the competition. While comfort is undoubtedly the most crucial feature we consider, it alone won't qualify a product as one of the best gaming headsets. A headset is not very useful if you can't wear it for more than a few minutes at a time.
Whether you're playing on a PC or a console, the Go Pro X provides rich, directionally accurate sound right out of the box. Additionally, it's the first gaming headset with a built-in blue microphone, making voice chat extra clear whether you're practising with your Apex Legends team or streaming to your online fans. It is also compatible with PC, PS5, PS4, Xbox One, and Switch.
Pros
Impeccable sound quality
Very versatile
Solid build quality.
Cons
Price
The Logitech G Pro X is a great value at $130 (£119.99). There is no doubt that these are some of the best headphones on the market, with their great sound quality and comfortable design.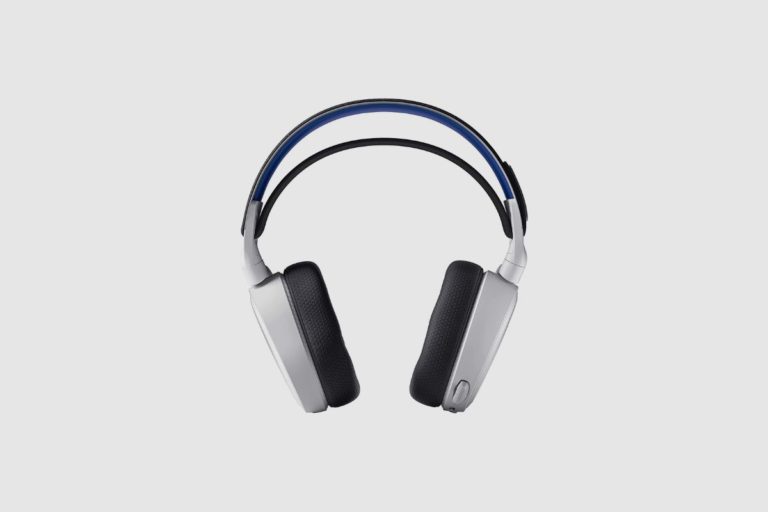 8. SteelSeries Arctis 7P+
The Arctis 7P+ is one of the rare gaming headsets that you'll actually want to use as your daily headphones because of its stylish, understated appearance and variations in both black and white. A pair of soft, lightweight earcups and an elastic headband that conforms to your dome make the device incredibly comfortable as well. It includes a crystal-clear microphone, a 24-hour battery, and a ton of customizability.
With no lag or outside noise, the headset's 2.4 GHz wireless connectivity keeps you engrossed in your game. Even better, you can enjoy the wireless performance with any system, from a PS5 to a Nintendo Switch in handheld mode to an Android phone, thanks to its USB-C dongle and USB-A adapter.
Pros
Great sound for gaming
Very Versatile
Very comfortable.
Cons
The music quality could be better.
Price
The SteelSeries Arctis 7P+ is a bit pricey at $129, but I think the amount of value you are getting from it is well worth the money. This product is packed with features that make it worth the price tag, such as its high-quality audio, comfortable design, and easy-to-use controls.
If you're looking for a top-of-the-line gaming headset, the Arctis 7P+ is a great option that won't disappoint.
9. The Razer Kira Pro
One of the best gaming headsets for Microsoft's next-generation console is undoubtedly the Razer Kaira Pro. Straight out of the box, this stylish, lightweight wireless headset connects to Xbox gaming consoles. But because it has built-in Bluetooth capabilities, you can also use it with computers and mobile devices. The sound quality of the Kaira Pro is excellent, particularly for video games, and it is not overly expensive.
When compared to Razer's more PC-focused headphones, the Kaira Pro has relatively few options for adjusting the sound profile, and the Bluetooth pairing process is admittedly not as seamless as it could be. However, if you own an Xbox Series X, Xbox Series S, or Xbox One, this is one of the more cosy and logical accessories on the market right now.
Pros
Extremely Comfortable
Very Good Sound
Ideal for Xbox consoles.
Cons
Inconvenient Bluetooth options
Not very Customizable.
Price
The Razer Kira Pro is an excellent value at $99 (£69). It sounds great and is very comfortable to wear, making it a great choice for gamers.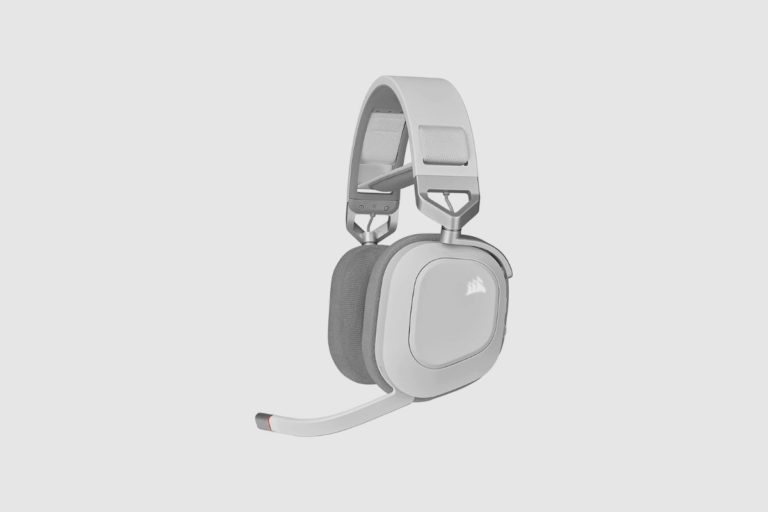 10. Corsair HS80 RGB
One of the best headsets Corsair has ever produced, as well as one of the best wireless headsets available is the new HS80 RGB Wireless Gaming Headset. It makes excellent use of some of the best headset features currently on the market, with lag-free Slipstream Wireless technology and high-fidelity audio. The new design makes them comfortable to wear for extended periods while maintaining an excellent microphone.
The new HS80 imitates some of Steelseries' best headsets, according to the adage that flattery is highest in imitation. Corsair has finally adopted the floating headband style that evenly distributes weight across your head using an adjustable strap.
A well-balanced bass and rich, full-bodied audio make the HS80s sound fantastic. At times, the sub-bass can sound a little underwhelming, and even at low volumes, I could hear some distortion. This prevents the HS80 from reaching its full potential, but iCUE includes an EQ that you can experiment with to adjust the audio to your preferences.
The HS80 really impresses with its spatial audio, though, thanks to its impressive 3D audio and precise positioning. This is ideal for games with expansive open worlds or first-person shooters, as you might imagine. Support for Dolby Atmos makes this even better, and Corsair includes a headset with an automatic licence. Halo Infinite, which supports Dolby Atmos, has been on repeat for me, and it sounds fantastic.
The Corsair HS80 is an excellent gaming headset. It sounds fantastic in both games and other media, thanks to a fantastic Dolby Atmos implementation. If you spend a lot of time chatting, the microphone is one of the best I've tried.
Pros
The Floating headband is plus
Excellent Hi-Res Audio + Dolby Atmos
The mic is very impressive.
Cons
It feels bulky
The mic isn't detachable
There isn't a Bluetooth or 3.5mm jack option.
Price
The Corsair HS80 RGB headphones are available for purchase on Amazon for $150 (£139). This headphone is a little on the high end if compared to other brands within the same category. Nevertheless, it is still a popular choice amongst consumers due to its quality sound and builds.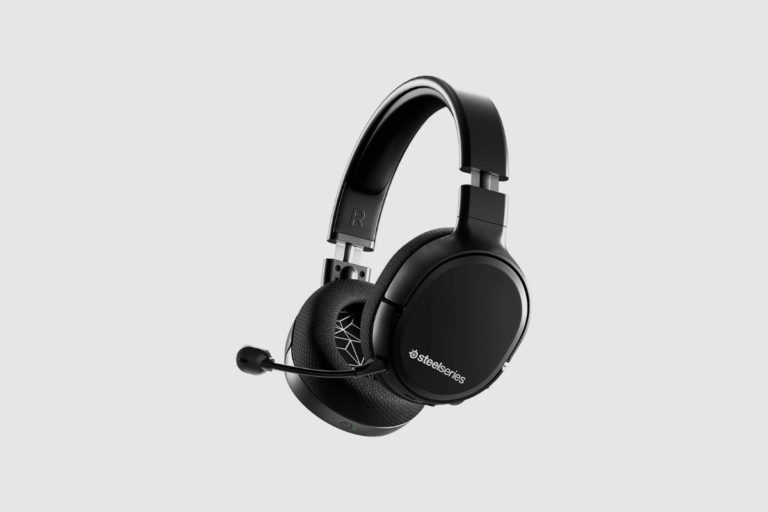 11. The SteelSeries Arctis 1 Wireless
The SteelSeries 1 Arctis Wireless allows you to instantly enjoy wireless game audio from your Nintendo Switch, Android phone, PS4 or gaming PC without the hassle of Bluetooth pairing or interference. It's worth mentioning the Nintendo Switch functionality again because a wireless headset for Nintendo's handheld hybrid is difficult to come by. Its high-speed, discrete USB-C dongle makes getting good wireless performance easier.
The headset is ideal for playing some Switch games on the go because it has the same svelte, understated design as the standard Arctis 1 and includes a detachable mic. The same robust drivers and clear ClearCast microphone found in SteelSeries' higher-end headsets are also included, enabling you to fully immerse yourself and play competitively with assurance. It is also compatible with PC, PS5, PS4, Switch, Mobile (USB-C wireless), Xbox One (wired)
Pros
Excellent Wireless connectivity
Very versatile
Good sound for gaming and music.
Cons
Not elastic
Not compatible with IOS.
Price
The SteelSeries Arctis 1 Wireless headphones are available on Amazon for $93 (£67.99). These headphones are designed for gamers and provide a high-quality audio experience. The wireless design means that you can move around freely without being tethered to a device.
12. The HyperX Cloud Stinger
One of the best budget gaming headsets I've worn so far, the Stinger's sturdy, feather-light frame and plush, faux-leather earcups are enhanced by its convenient on-ear controls and reliable microphone. Perhaps the most crucial feature to look for in a gaming headset is a comfortable fit, and the Cloud Stinger doesn't let you down there.
Although things can get a little blown out at maximum volume, the Stinger also provides very good audio quality for the money. However, the Stinger is a great deal if you're looking for good sound in a pair of cans that are incredibly comfortable for less than $50.
Pros
Very Comfortable
Not expensive.
Cons
The sound gets a bit jarring when at louder volumes.
Price
The HyperX Cloud Stinger is an affordable option for gamers, costing only $22 (£19.99) on Amazon. Despite its low price, the Cloud Stinger offers a comfortable and immersive gaming experience.
Conclusion
Gaming with headphones is the best way to enjoy the gaming experience. I don't play games or stream without headphones. I think headphones add to the gaming experience and make it more memorable because you can hear almost anything when you are gaming with headphones on.
Especially with some of the most recent games that use 3D sound to provide an additional layer of immersion and intrigue in games. With this list of gaming headphones, I believe you can find something that fits your budget and provides the quality you seek. If you have any questions, please leave them in the comments section, and I will try to answer them as soon as possible. Thank you very much.
FAQ – 12 Best Headphones For Gaming
Q: What is required of a gaming headset?
A: When selecting a gaming headset, there are a few things to consider. The most important factors are a fair price and good quality, but comfort is also important. Additionally, since noise-cancelling microphones are essential for communication, most of the headsets we've listed here have them. You need a microphone with acceptable voice quality and one that won't record every keystroke on your mechanical keyboard.
Q: Are wireless or wired headsets more effective for gaming?
A: It really just comes down to personal preference, but if you choose to use wireless technology, good battery life is what you want to look for (20 hours or higher). The last thing you want is a headset with a poor battery life that needs to be plugged in all the time. Being wireless is kind of defeated by it. When using a wired headset, make sure the cable is long enough to reach your PC without pulling on your head.
Q: Do I need Headphones to game effectively?
A: Gaming with headphones always improves the gaming experience and makes it a more immersive experience, but you don't need them to play games. You should be able to play games just fine without them. However, the overall experience is more enjoyable with headphones.
Image Gallery -12 Best Headphones For Gaming
References: Headphones, Gaming.