The Xiaomi Redmi Note 11 is one of those budget Android phones that makes you sit up and take notice. So, if you are in the market for a budget Android phone that looks good and handles itself well, or are you looking to buy a secondary budget phone that you can use as a work line?
Then the Xiaomi Redmi Note 11 may be the phone you have been looking for because the Android budget market has become so saturated with underwhelming and underperforming phones that it has become very hard to believe there are still good value-for-money phones out there.
The Xiaomi Redmi Note 11 smartphone may not be the best phone on the market, but it does give a lot of flagship phones a run for their money. With its sleek design and high-quality build, you won't find a budget option that looks better than this phone. However, it's not perfect, and it has a few flaws. So, why don't we delve into the Xiaomi Redmi Note 11 and see what makes this phone tick and, hopefully, it is worth the price of admission?
Related Post: Xiaomi Redmi Note 11 Pro Review.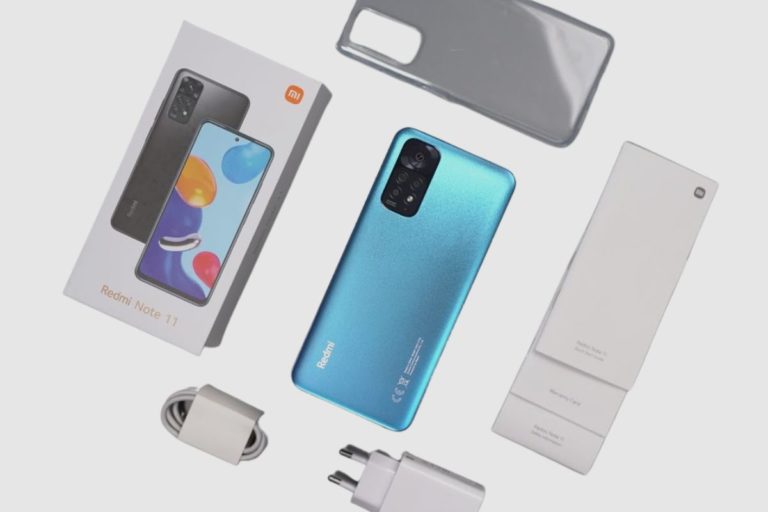 Unboxing: The Xiaomi Redmi Note 11 Smartphone
The Xiaomi Note 11 comes in a nice and simple white box. It's got a picture of the phone on top with some useful information about the phone on the back. Once you open the box, you get all the normal and expected stuff inside.
You have your 33W charger, a USB-C cable, a transparent case for the phone, and a user's instructions manual. While you don't get a pre-installed screen protector on the phone, you do get one bundled inside of the box for you to put on by yourself. Funny how we get more in a budget phone unboxing than we do with a flagship phone that costs over $1000.
Specs
| | |
| --- | --- |
| Screen size and display type | 6.43-inch, AMOLED FHD+, 180Hz touch sampling rate |
| Rear cameras: | 50MP standard, 8MP ultrawide, 2MP macro, 2MP depth sensor |
| Front camera: | 13MP |
| Refresh Rate: | 90Hz refresh rate, |
| RAM: | LPDDR4X 4/6GB |
| Storage | UFS 2.2, 64/128GB, MicroSD card slot |
| Battery size: | 5,000mAh, USB-C, 33W charging |
| Weight: | 179g |
| CPU: | Qualcomm Snapdragon 680 |
| Size: | 159.87 x 73.87 x 8.09mm |
| Colours: | Graphite Gray, Twilight Blue, Star Blue |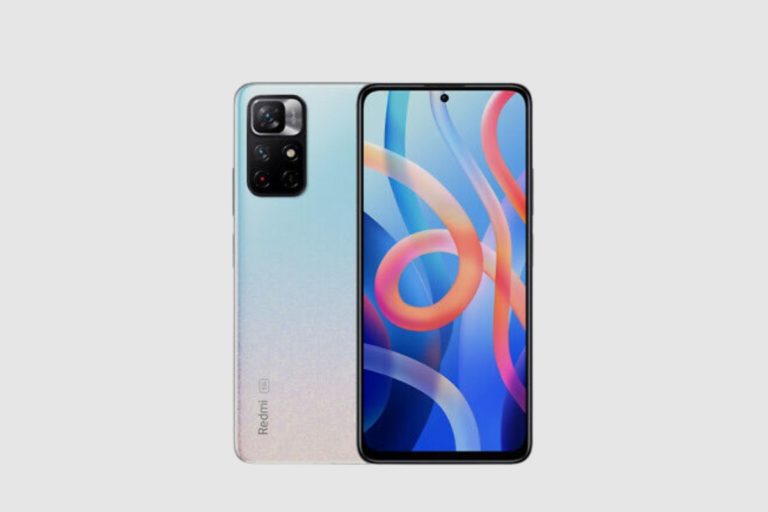 Design and Build Quality
When you look at the Redmi Note 11, you would not guess that it was a lower-priced smartphone. The matte plastic back is comfortable to the touch (and feels more premium than I expected it to), it feels light but well built in the hand, and even the rear camera bump is handled with finesse.
This phone is thinner than many of the budget phones that have come across my desk, measuring just 8.1 mm (0.32 inches), and all its curves and ridges are placed with care and finesse. Perhaps the only thing indicating this phone's low cost is the slightly thicker bottom bezel that sits beneath the display.
The phone's overall measurements are 159.9 mm by 73.9 mm by 8.1 mm (6.3 inches by 2.9 inches by 0.32 inches), and it weighs 179 grams. It has a 6.43-inch display and weighs 0.39 pounds. What you don't get, and we wouldn't expect it at this price, is complete dust and waterproof protection; with an IP53 rating, you only get that, so avoid dropping it in the sink.
You can also connect your wired headphones with its 3.5 mm audio jack on top of the device. On the bottom is a USB-C port for charging the phone or transferring data to another device.
Display
With the Redmi Note 11's 6.43-inch AMOLED display, Xiaomi has outdone itself. Its 1080 x 2400 resolution, 1000 nits peak brightness, and 90Hz refresh rate make it ideal for everything from web browsing to watching movies streamed from the internet. HDR support is absent, but you won't notice much of a difference.
The centre-screen punch-hole camera, which mostly stays out of the way, is the only source of distraction. As we've already mentioned, the bezels are very thin, and the bottom chin is the only real giveaway that this isn't a screen from a more expensive mid-range or even flagship smartphone.
When you explore the phone's display options, there are a few things you can fiddle with: the colour scheme can be set to vivid (the default), saturated (so that colours are constantly enhanced), or standard. You can also choose between a light and a dark mode (for a more natural look). Additionally, the colour temperature can be changed.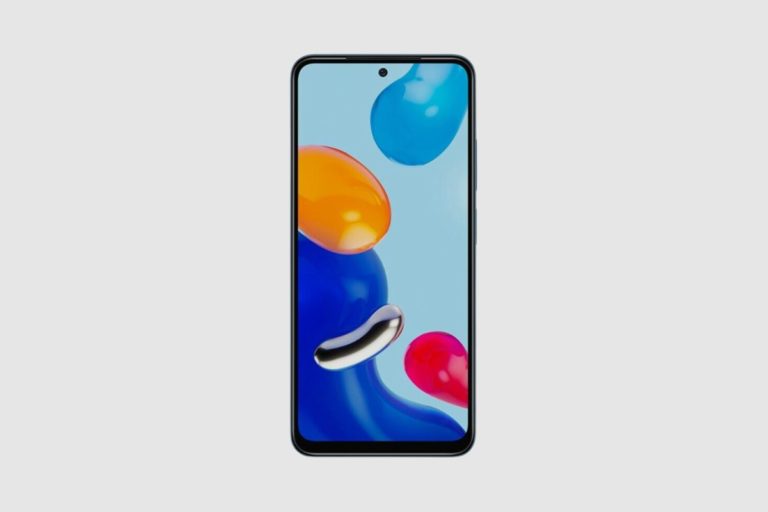 Performance
The Xiaomi Redmi Note 11 comes equipped with a Qualcomm Snapdragon 680 processor, 4GB or 6GB of RAM, and 64GB or 128GB of internal storage, which is in line with its price. Although there is a microSD card slot to expand the amount of storage available for apps and files, I recommend going with the 128GB option.
Although those are fairly basic specifications for a modern smartphone, they are adequate for getting by, and we experienced no significant lag or glitches while using the device.
It goes without saying, but switching between screens and apps won't be as seamless as it is on an iPhone 13 or Samsung Galaxy S22, but you are paying much less for the hardware, so it depends on where you want to be on the price versus performance spectrum.
Even though the Redmi Note 11's benchmark scores aren't particularly impressive—377 for single-core performance, 1,625 for multi-core performance, on Geekbench 5—it was able to run all the apps and games I tried without missing a beat.
One feature you don't get here is 5G, which is unfortunate because the next-generation connectivity technology is becoming more and more common (at least in urban areas) and might make you decide against the Redmi Note 11. On the other hand, you could argue that we have all been using 4G without issue for the past few years.
On top of Android 11 is Xiaomi's MIUI 13 software, which is up to a point fine in terms of software. Although it has a few quirks that I don't particularly like, such as different actions depending on whether you swipe down on the left or right side of the screen and an additional screen when installing apps, overall, it is well-polished and sufficient.
However, aside from the lack of 5G and low scores on Geekbench, the Xiaomi Redmi Note 11 has a solid performance and more than makes up for its low scores with a snappy and responsive display, which may not be as quick as an iPhone or Samsung, but is still pretty good.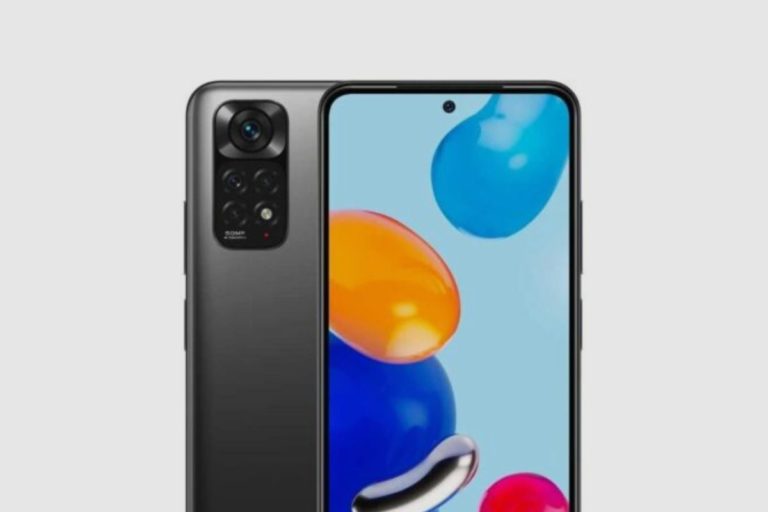 The Camera System
A quad-lens rear camera with a 50MP wide lens, an 8MP ultrawide lens, a 2MP macro lens, and a 2MP depth lens is included with the Redmi Note 11. There is only one 13MP wide-angle lens on the front, which is sufficient for basic selfies and video calls through any app you choose.
The rear camera is one of the weakest we've recently seen on a smartphone, but it does okay up to a point. That's not to say it's bad, exactly, in good lighting: most of the time, you'll get pictures that are more than suitable for social media, and occasionally, you'll get one or two really impressive pictures.
An 8MP ultrawide camera, a 2MP macro camera, and a 2MP depth camera are added to the main camera. The camera app is simple to use and has enough features that I won't complain about it. Note 11 takes clean shots during the day that show sharp focus and pleasing colour but almost no contrast at all. Photos taken in low or poor lighting conditions are softer, noisier, and less colourful. The performance of the ultrawide camera was passable in well-lit conditions, but it also started to lose its appeal after sunset.
The lack of detail and low resolution of the macro camera makes it less useful as well. The 13MP front camera is hit or miss for taking selfies. Additionally, the rear camera can only record video in FHD (1080p) at 30 frames per second.
I don't hate the camera system on the Xiaomi Redmi Note 11, but it leaves a lot of room for me to want more from my camera. Now I'm not comparing it to some of the flagship cameras out there because it just can't compete with those phones, and that is a fair assessment, but I still expected more from the Xiaomi camera team.
Battery Life
The Xiaomi Redmi Note 11 mobile phone has one of the best batteries we've recently seen in a smartphone, even if its performance isn't quite top-notch. By the time we went to bed, the battery had easily lasted us through the day. You could probably use the phone for a few days if you were careful with battery management.
I have only had the device for a few weeks, so I can't yet tell you how the battery life will hold up over time, but the early indications are good. A 5,000 mAh battery is relatively large, and you won't need to look for a charger during the day unless you're doing demanding activities like GPS navigation or gaming. It's impressive that an hour of streaming video at maximum brightness and low volume only depleted the battery by 5%.
There is no wireless charging available with the Redmi Note 11, which is to be expected from a device this affordable. In contrast to the Samsung, which only has a maximum wired charging power of 25W, the 33W wired charging on this phone is adequate, and you can get a full charge from zero in just over an hour. There is no need to be concerned about battery life or charging with this phone.
Portability
On the portability side of things, the Xiaomi Redmi Note 11 is about 6.43″, which isn't the largest, but it also isn't the smallest phone. However, because it is under 6.5″, I can comfortably say it is one of the more compact phones that Xiaomi has produced.
It's got a nice in-the-hand feel, and it sits nicely in my pocket. It's not too bulky, only weighing about 8 mm thick, so it's not too heavy, either. All in all, it is not the most compact phone in the world, so you have some luck there, but I wouldn't call it the most compact phone out there.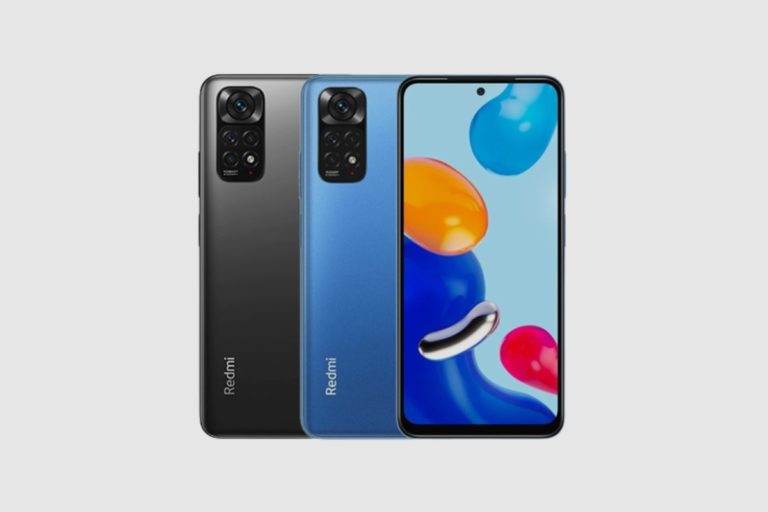 What are Some of the Pros and Cons that come with Using the Xiaomi Redmi Note 11?
Pros
Impressive battery life
Bright AMOLED display
It's not expensive.
Cons
No 5G available
Not the greatest performance
Average camera setup.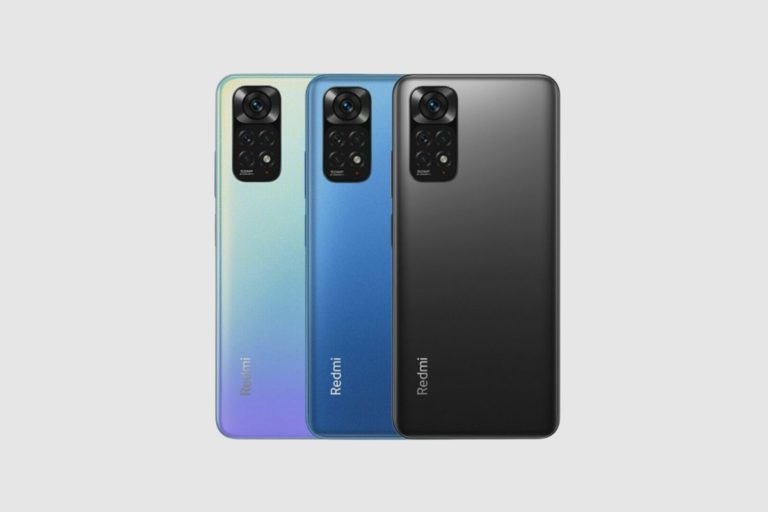 Buyer's Guide – Xiaomi Redmi Note 11 Review
The Xiaomi Note 11 costs anywhere from $180-200 depending on the configuration you buy, and it is available in a few storefronts and retailers. I found it on Amazon for about $170 for the 4GB version, and I also found the 128GB, 6GB option for $190 on Amazon.
I think you could get the Xiaomi 11 Pro if you wanted to get a 5G option with a better camera setup. On the whole, the Xiaomi Note 11 is a solid enough phone, but you also know what you will get with a budget phone in this price range. You could also get another set of headphones or earbuds like the Jabra Elite 75, a nice set of well-rounded earbuds that cost about $80 on Amazon.
Conclusion
I think the Xiaomi Note 11 is a solid phone with some key deficiencies that can be overlooked depending on what you plan on doing with the phone. If you want it as a nice secondary phone option, then surely it is a good option. It's got nice storage and some good specs. However, if you want it as the main phone that you can take a lot of high-quality pictures with, then maybe you might want to look somewhere else.
It also doesn't have 5G, so that should also be in your thought process when you want to buy it. I think this is an all-around solid phone that gets the job done, and for a budget option phone, it is very good. I hope you enjoyed reading this one. If you have any questions, please leave them in the comments section below, and I'll get to them as soon as possible.
FAQs – Xiaomi Redmi Note 11 Review
Q: Does the Xiaomi Redmi Note 11 have expandable storage?
A: The Xiaomi Redmi Note 11 comes with an SD card slot which is expandable up to 1TB
Q: Does the Xiaomi Redmi Note 11 have a fingerprint scanner?
A: The Xiaomi Redmi Note 11 has a fingerprint scanner built into the power button
Q: Is the Redmi Note 11 Pro waterproof?
A: The Redmi Note 11 Pro is powered by a mid-range chipset (Helio G96), and we'll see how it compares to the competition. It has a new dual-glass body with a flat frame and flat panels that is water-resistant to IP53 standards.
Image Gallery – Xiaomi Redmi Note 11 Review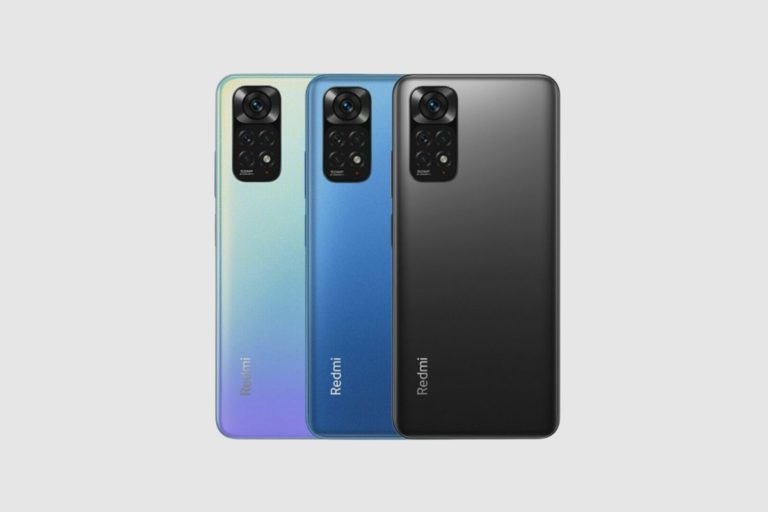 References: Xiaomi, Redmi, Redmi Note 11, Xiaomi Service Center.