The Asus VivoBook X515JA is not suitable for gaming due to its lack of a dedicated graphics card. Its Intel-integrated UHD chip is not powerful enough to handle graphically demanding games, and its other features don't make up for this shortfall. You'll struggle to play most recent gaming titles, even on medium-low graphics settings.
With only low-power Intel 10th Gen CPUs and an entry-level integrated chip, this laptop is not equipped to handle the demands of gaming. Additionally, it doesn't have VRR capability and has a 60 Hz panel with a poor response time, so you're likely to experience lag and stuttering while gaming.
While the Intel-integrated UHD chip is integrated into the CPU and can handle most complex tasks, like hit-box detection and processing information into the game from button inputs, it's not designed to render high-fidelity images. This means that the load on the CPU during gaming will be too much for it to handle, especially with other tasks running on the laptop at the same time.
The Asus VivoBook X515JA laptop may be great for productivity and work, but it's not a gaming laptop. You'll be limited to playing older titles at moderate settings with a stable frame rate, but even then, you may still experience dips in the frame rate. If you're looking for a laptop for gaming, it's best to look elsewhere.
Related Post to Read: Does ASUS VivoBook X515JA have a graphics card?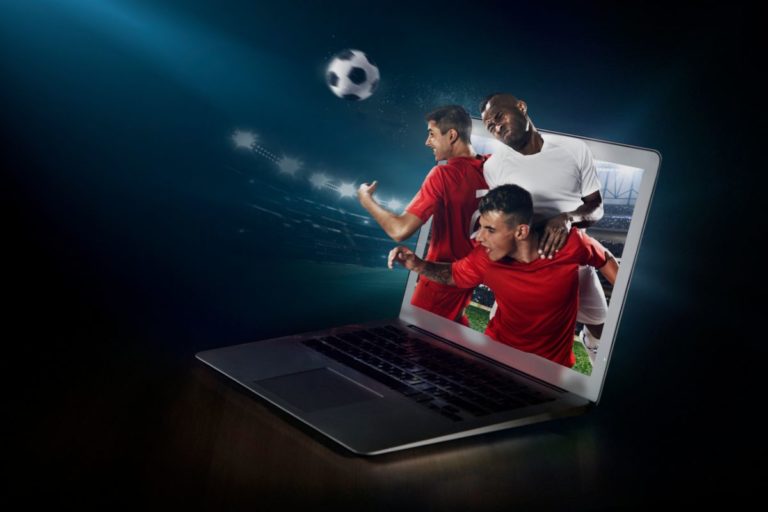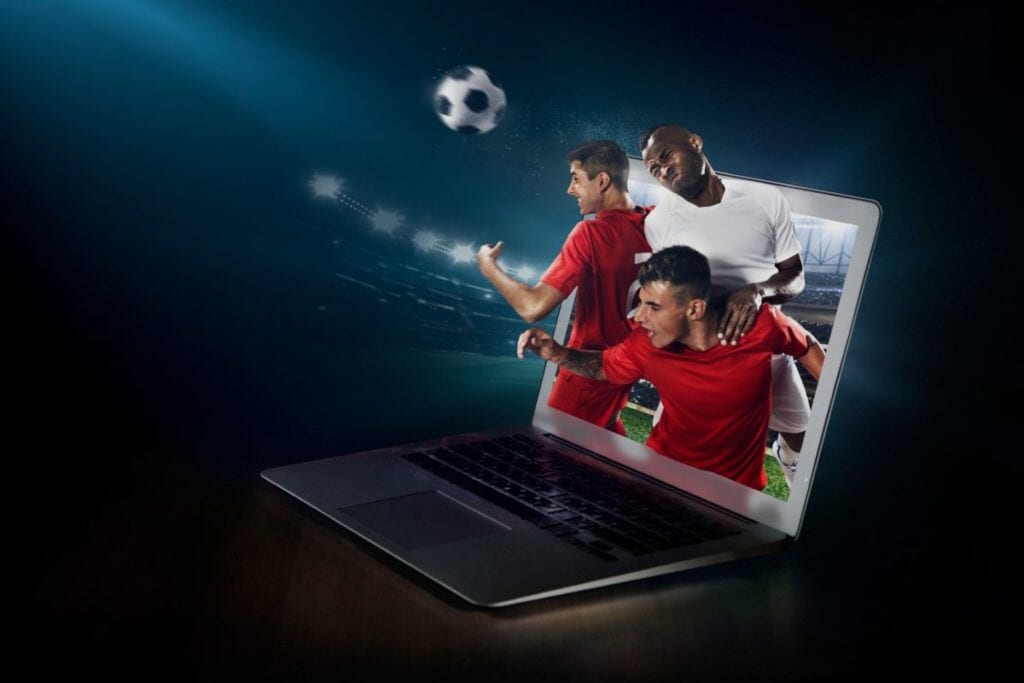 Gaming Laptop Overview
A gaming laptop is a high-performance laptop designed for playing video games, equipped with dedicated graphics cards, fast processors, high-speed memory, and storage. These components allow for smooth, immersive gameplay with high-resolution graphics and fast-paced action. Gaming laptops come in various sizes, prices, and features, such as VR readiness and customizable RGB lighting. When choosing a gaming laptop, it's important to consider the type of games you want to play, the graphics settings, and your budget.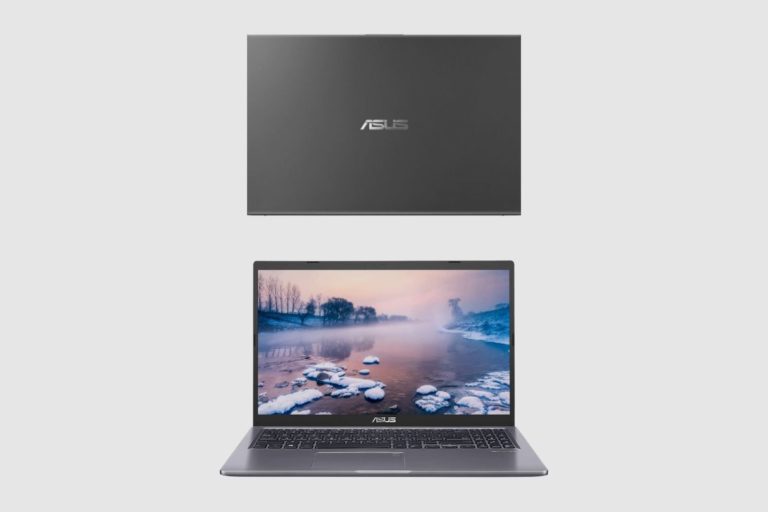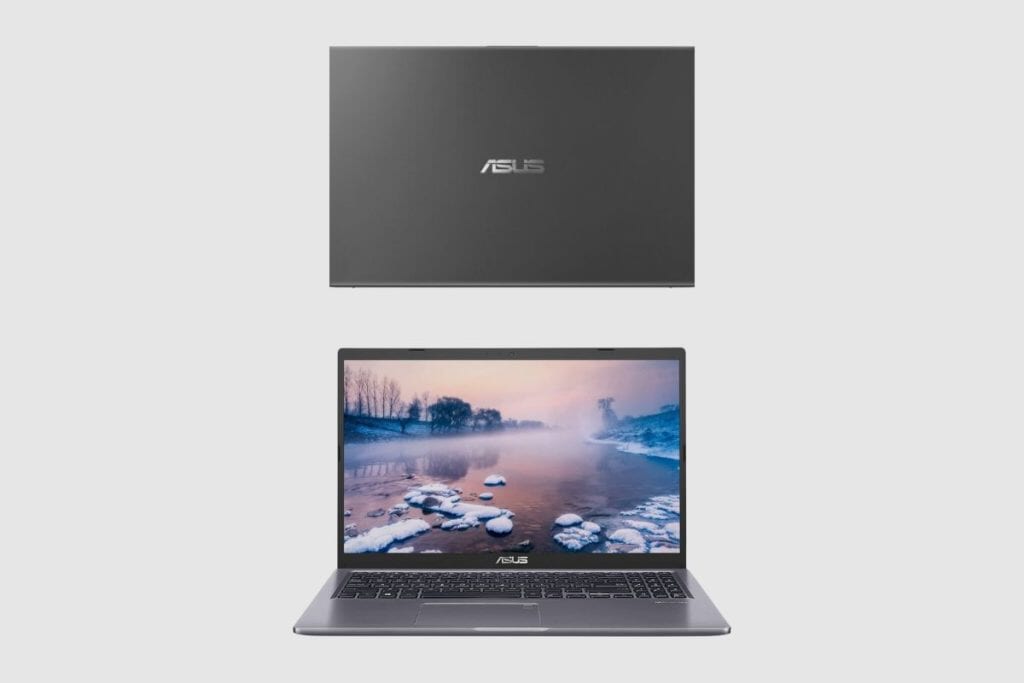 Gaming Performance Tests
Here are a few games that were tested on this PC:
Borderlands 3
The ASUS X515JA with an Intel Core i3-1005G1 processor cannot run Borderlands 3. Even at the lowest graphic settings, it's incredibly choppy and kept crashing on DirectX 12, so I had to perform the benchmarks in DirectX 11. Models with an Intel Core i5 or a discrete NVIDIA GPU will easily outperform this computer.
Shadow of the Tomb Raider
The ASUS X515JA with an Intel Core i3-1005G1 does not run Shadow of the Tomb Raider at high settings. Only the lowest graphics settings are compatible, and even then, the average frame rate is too low to offer a satisfying gaming experience.
Additionally, I had to play the game on DirectX 11 because DirectX 12 kept crashing it. On models with the Intel Core i5-1035G1, I noticed very similar outcomes. On computers with an Intel Core i7, when played at high settings, the game will probably start, but the frame rates will make it unplayable.
Counter-Strike: Global Offensive (CS:GO)
On the ASUS X515JA with an Intel Core i3, CS:GO can be played at high settings, but it can occasionally be jerky, which isn't ideal for an FPS game that demands accurate targeting. If you reduce the settings to almost nothing, it runs much more smoothly. Models equipped with an Intel Core i7 processor will perform better and provide smoother 60 FPS performance at high settings.
When I ran gaming tests on this PC, I anticipated the kinds of performance I saw with titles like Borderlands and Shadow of the Tomb Raider; however, I was shocked to see it perform so poorly with CS:GO, even at higher settings, because the game is heavily optimised to be played on low-end laptops.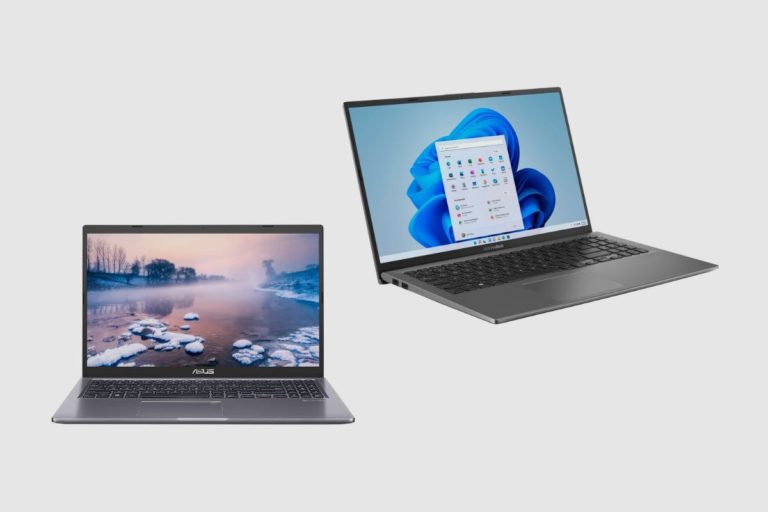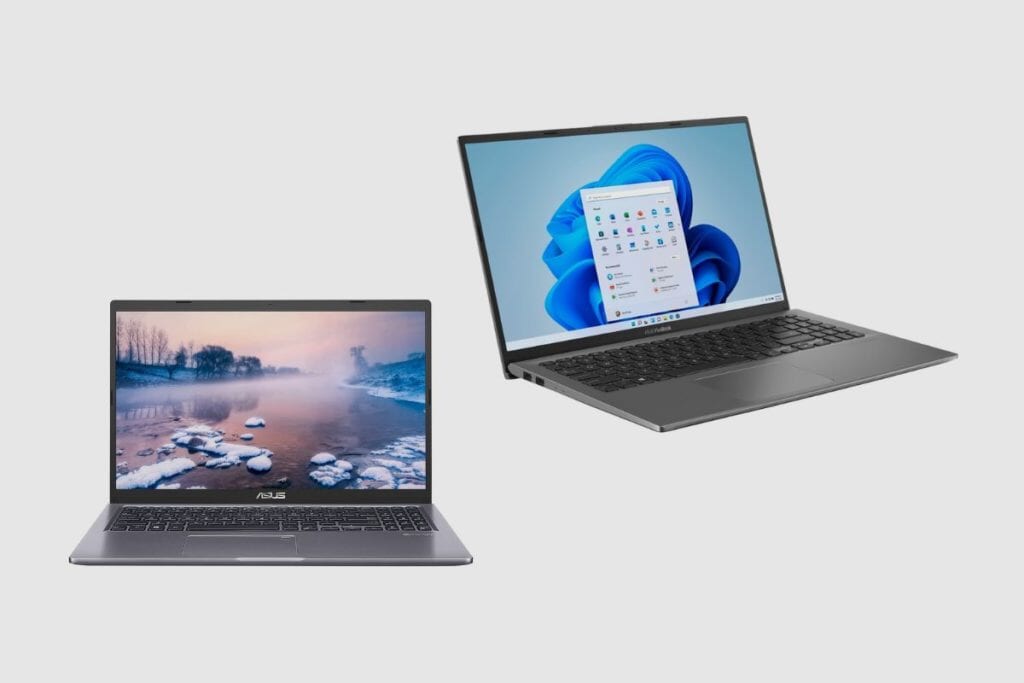 Overview of the Asus VivoBook X515JA Specs
| | |
| --- | --- |
| OS | Windows 10 Home (64-bit) |
| Processor | 10th Gen Intel Core i3 1005G1 1.2 GHz-3.4Gz |
| GPU | Integrated Intel UHD Graphics G1 |
| Display | 15.6 inches, 60Hz, 1920 x 1080 pixels @141ppi density |
| Battery | 37-Watts |
| RAM & Storage | 8GB DDR4 & 256GB SSD/ 512GB SSD |
| Dimensions | 14.1 x 9.1 x 0.8 inches |
| Weight | 1.8kg |
| Colour | Slate Grey |
Graphics Card
There are two GPU options for the ASUS X515JA: integrated and discrete. The integrated graphics processor for the Core i3 and i5 CPUs is Intel UHD Graphics for 10th-generation Intel processors. For graphically demanding tasks like gaming or picture processing, none of them are the best. The NVIDIA GeForce MX130 and MX330 with 2GB of GDDR5 VRAM are the discrete GPU choices.
They perform marginally better than Intel CPU-integrated graphics, particularly in VRAM-intensive applications, but they are still low-end discrete GPUs that are unable to deliver a fluid gaming or hardware-accelerated software experience like video editing.
The Intel UHD Graphics G1 (Ice Lake 32 EU) is an integrated graphics chip in Intel Ice-Lake G1 SoCs with 32 of the 64 EUs (Execution Units/Shader Cluster) in the VivoBook X515JA laptop I'm using. Depending on the CPU model, the clock rate can range from 300 MHz base to 1050 MHz to 1100 MHz boost. The Ice Lake processors are manufactured by Intel using cutting-edge 10nm technology.
Processor
The Intel Core i3-1005G1 CPU in the ASUS X515JA is a low-power processor made for thin and light notebooks. Simple operations like online browsing, video playback, and other common productivity duties like text formatting are all things it is capable of handling. For demanding jobs like video editing or 3D graphics, it is insufficiently powerful.
Upgrade to the Intel Core i5-1035G1 or i7-1065G7 for improved performance if your job is a little heavier or you frequently run many apps at once, and they feature twice as many cores and threads.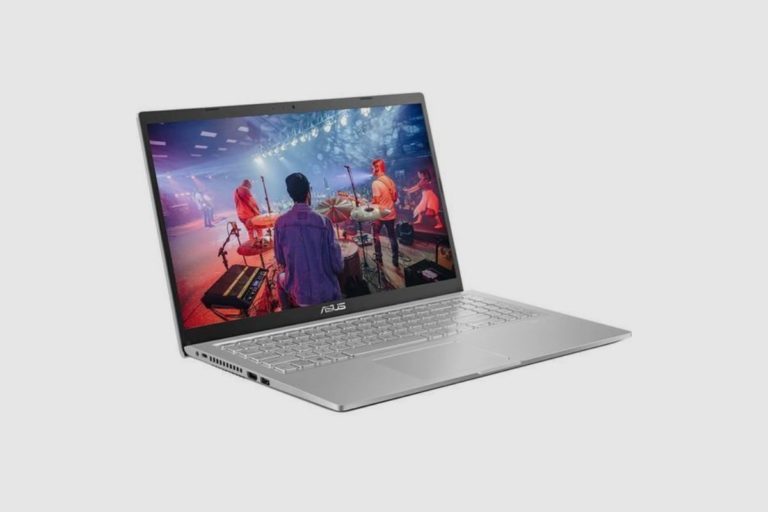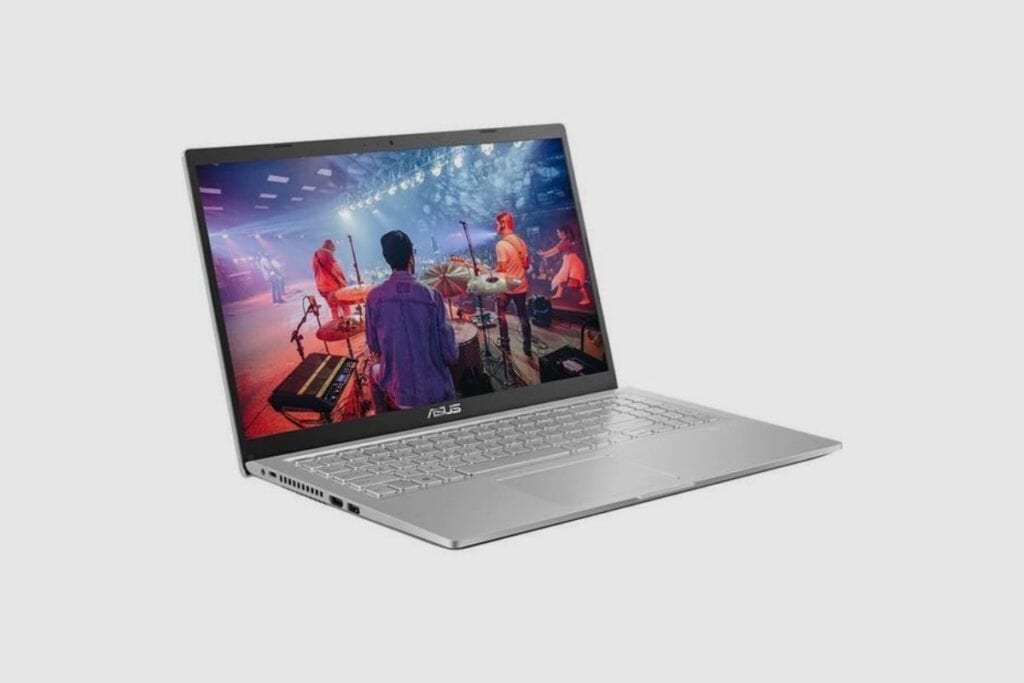 RAM & Storage
The ASUS X515JA laptop may be ordered with either 4 GB or 8 GB of RAM. I advise 8 GB because 4 GB is quite constrained and can result in some stutters or slowdowns. Although the RAM module is user-replaceable, there is only one slot; therefore, you can only use the memory in a single-channel configuration, which harms performance in applications that benefit from a higher bandwidth.
Numerous storage choices are available. The laptop can be set up with a traditional 1 TB SATA hard drive, a 256 or 512 GB PCIe NVMe SSD, or both, or an SSD with Intel Optane memory. Because installing the operating system on a traditional hard drive would have a substantial influence on performance, I advise purchasing a device with an SSD.
After purchasing, you can install the 2.5-inch SATA drive on your own; unfortunately, ASUS doesn't include the mounting wire in the package, so you'll need to purchase it from a different source. Regarding Intel's Optane memory, it can sometimes improve performance because it functions as additional cache memory, but the improvement is probably minor because the NVMe SSD is already quite quick.
The storage drive performance of the ASUS X515JA is excellent. When launching apps, powering up the computer, or transferring data, it seems incredibly fast because of its quick read and writes rates. It is recommended to get a device with an SSD as the primary drive because the SATA hard drive would be considerably slower. Because larger SSDs often perform better, the performance of the SSD may vary depending on its size.
Battery Life
The ASUS VivoBook X515JA's battery life is subpar. For light work, it only lasts a little over six hours, and for watching videos, it is even less. The battery life is considerably reduced while gaming. Batteries last for a shorter time in models with an Intel Core i5, i7, or a discrete GPU. The length of the battery depends on the usage. However, since it drains faster than the speed of light when you try to play with it, you will need to find your charger right away.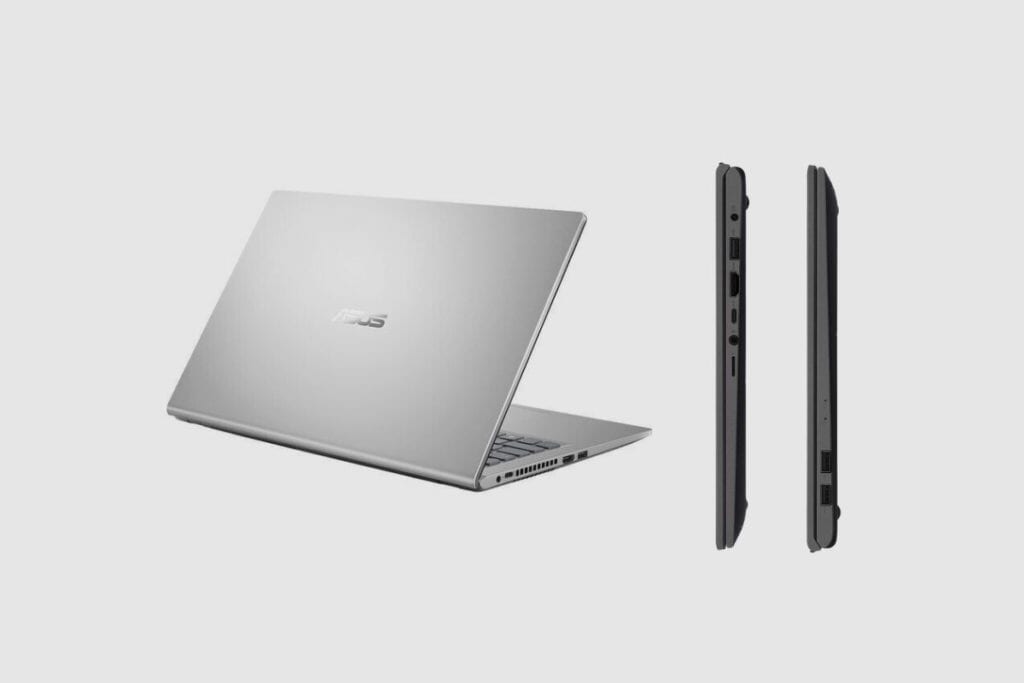 Advantages and Disadvantages of Gaming with the Asus VivoBook X515JA
As far as advantages go, the Asus VivoBook X515JA doesn't have a lot of options to provide you with.
It does not have a very fast CPU, and it does not have a dedicated graphics card. So, as far as gaming is concerned, the Asus VivoBook isn't the best option to pick if you are looking for something that will provide you with a superb gaming experience.
However, the keyboard on the Asus VivoBook X515JA is very responsive and tactile. It also has a very fast SSD and RAM, which is also important.
As far as disadvantages are concerned, the VivoBook X515JA is grossly designed to be a gaming PC and doesn't have the required processing power and GPU to play games at a high level. It is necessary to note that the display is also not very colour accurate, which will provide gamers with washed-out and dull images, making games look uninspiring and unflattering.
Other Considerations to Make
There are some other things to take into consideration when deciding whether or not the Asus VivoBook X515JA is good for gaming. These include the price, heat and noise, portability and design, accessories, and pricing and availability. You will have to factor these things into your thought process if you intend to play games on this laptop.
Heat and Noise
The ASUS X515JA performs well in terms of thermal and noise performance. The idle temperature of the keyboard is 28 °C (83 °F), and the fan is nearly silent. Under load, the keyboard does not become unbearably hot, though the heat is concentrated around the Z and X keys, where most people rest their left hand. When under heavy load, the keyboard temperature is 41 °C (105 °F). At full speed, the fan is audible but not loud or distracting.
Portability & Design
The slate-grey chassis of the Asus Vivobook X515JA laptop is entirely constructed of plastic. It fits easily with tiny and light gadgets thanks to its dimensions of 14.1 x 9.2 x 0.8 inches in width, length, and thickness and its weight of 1.8 kg, which makes it a thin and portable laptop that is also light. The power adapter is also small enough to fit in most bags. The ErgoLift hinge on this laptop elevates the bottom for improved thermal performance and typing comfort.
It has a reliable touchpad, a fingerprint scanner, and a backlit keyboard with 1.4 mm key travel. This laptop's chiclet keyboard layout gives you adequate room to rest your hand while typing comfortably. An HDMI port, a headphone audio combination jack, Type-A USB 3.0, Type-C USB 3.0, 2x USB 2.0 ports, and a microSD card slot for expandable memory are all included in the package.
Serviceability & Warranties
The ASUS X515JA is well-maintained. You only need to take out a few Philips screws and use a prying tool to release the bottom panel's clips to gain access to the internals. Even though the RAM is user-replaceable, you can only use a single-channel setup because there is only one memory slot.
The mounting cord is not provided in the package, but there is space for a 2.5-inch storage drive. As a result, I don't think it's upgradeable. The M.2 NVMe SSD can be changed, though. The manufacturer's warranty, which is a one-year global guarantee and an onsite domestic warranty from ASUS, may be voided by opening and making changes to the hardware.
Pricing and Availability
The Asus Vivobook 15 X515JA is not as widely available as some of its competitors, but I was able to find the Core i3 model on eBay for $250 and the Core i5 model on eBay for $350, while the Core i7 model was available for $500.
Other laptops to think about
Here are a few laptops you could look at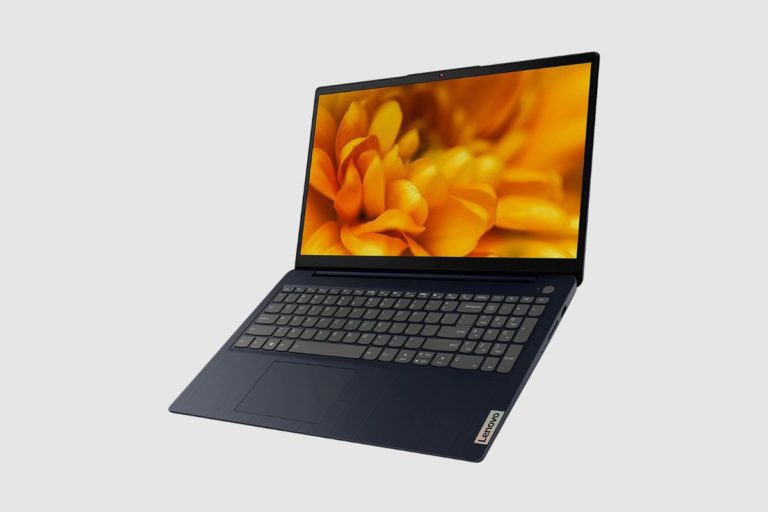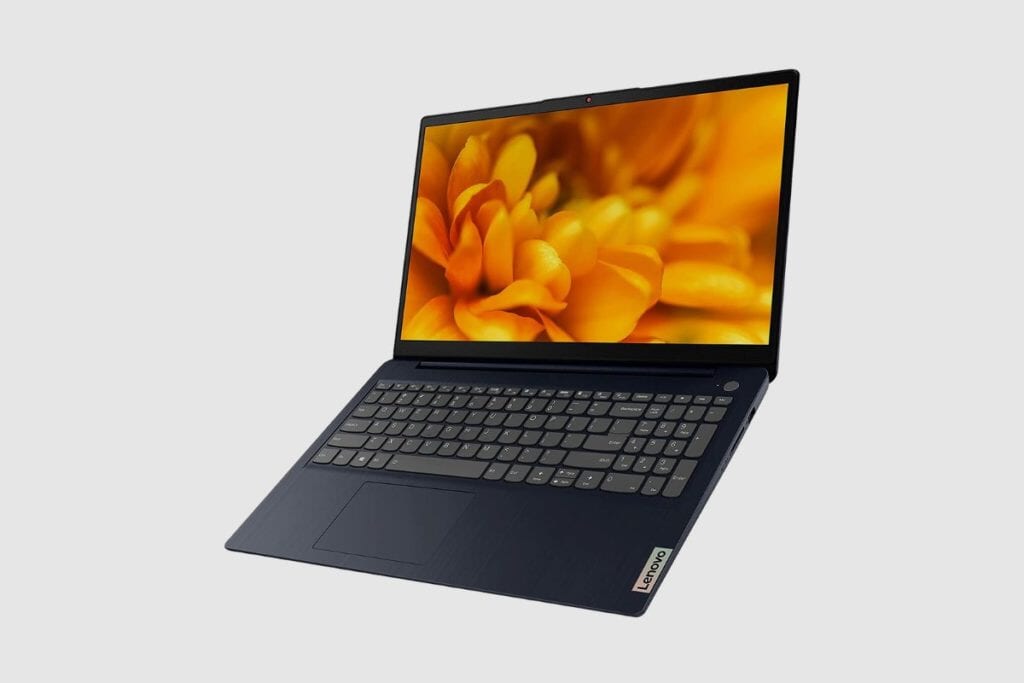 1. The Lenovo IdeaPad 3 15
For the majority of uses, the Lenovo IdeaPad 3 15 (2021) is superior to the ASUS X515JA (2020). The IdeaPad 3's construction seems more robust, and it has a brighter screen with less glare that renders more realistic colours right out of the box.
Additionally, its touchpad is more responsive, its webcam takes sharper pictures for video conversations, and its keyboard offers a better typing experience. The IdeaPad 3's AMD processors are more power-efficient and can handle higher workloads than the Intel CPUs in the X515JA while still providing a longer battery life.
Price on Amazon: $589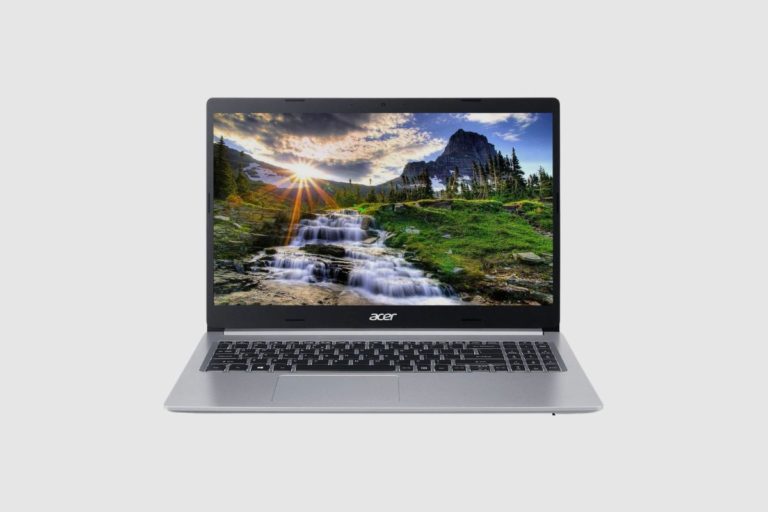 2. The Acer Aspire 5 15
These two 15.6-inch, low-cost Windows laptops from ASUS and Acer are quite similar to one another. The Aspire 5 offers a better user experience since its webcam has a higher resolution to produce a more detailed image, its touchpad has better tracking, and its keyboard is more comfortable to type on for extended periods. Additionally, the Aspire 5 features a wider range of connectors thanks to its HDMI 2.0 port, which supports 4K at 60 Hz video output.
Price on Amazon: $314.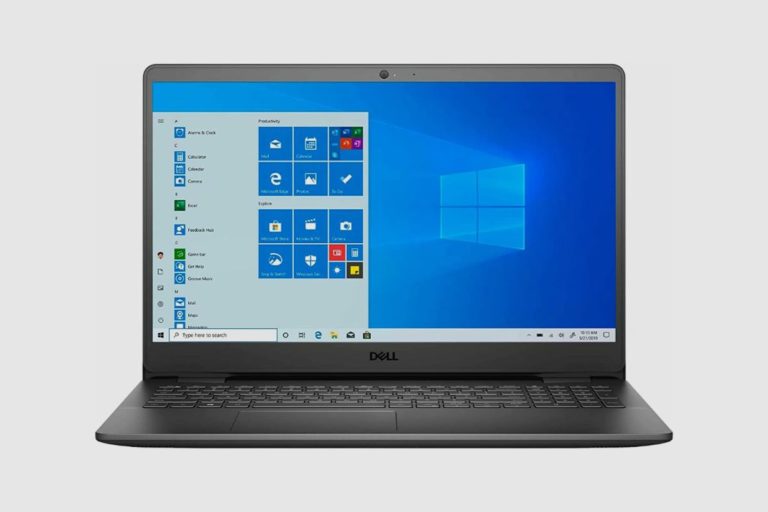 3. The Dell Inspiration 15 3000
Both the Dell Inspiron 15 3000 (2020) and the ASUS X515JA (2020) are Windows laptops. Because of its more comfortable keyboard, improved touchpad tracking, and higher-quality webcam, the Inspiron 15 provides a superior user experience.
Additionally, it is easier to update the RAM and storage after purchase because of its improved serviceability. The Inspiron 15 does not have a USB-C port, but the X515JA does. However, this port only enables data transfer; therefore, it cannot be used for charging or video output.
Price on Amazon: $483.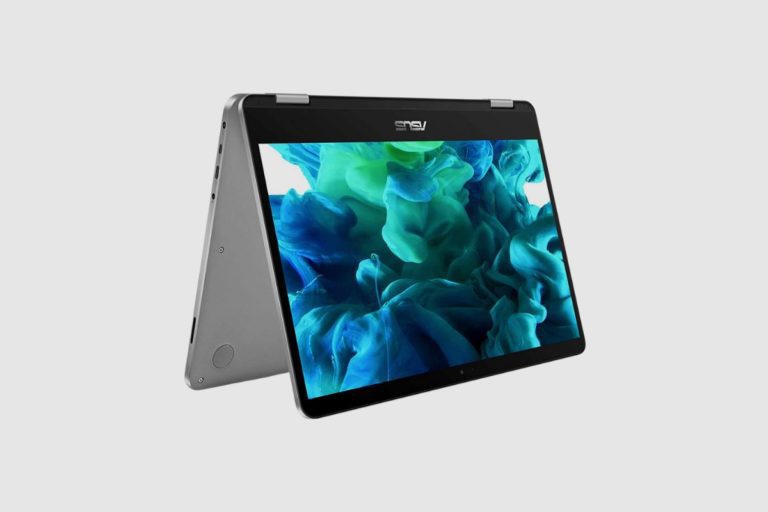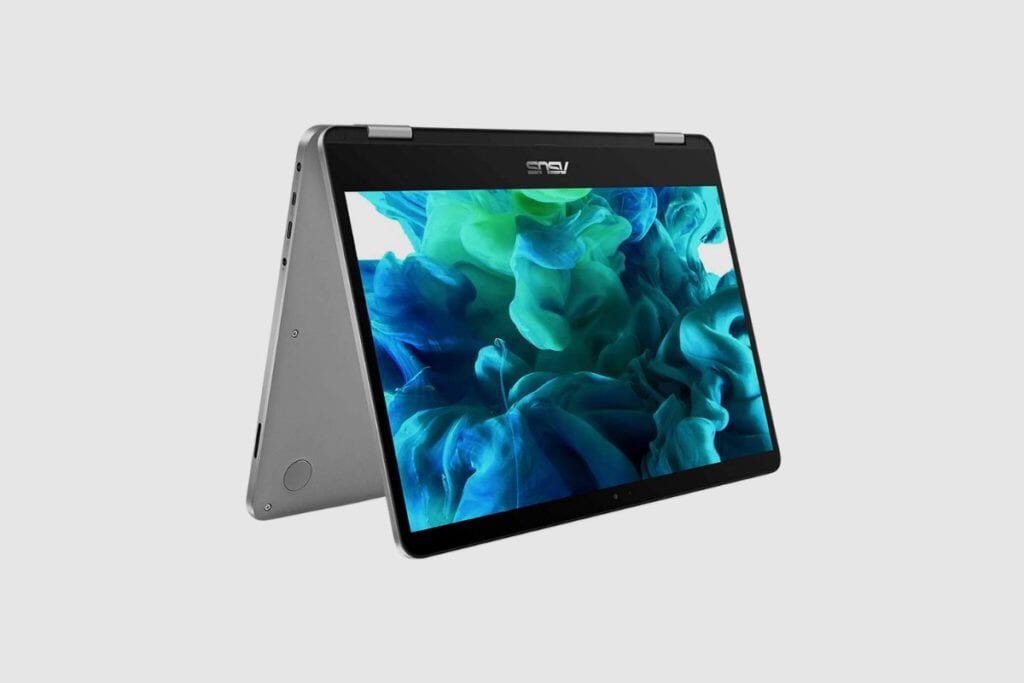 4. The Asus VivoBook Flip 14
Budget Windows laptops like the ASUS X515JA and ASUS VivoBook Flip 14 (2020) are both available. However, the X515JA can only be used in clamshell mode, while the VivoBook Flip is a 2-in-1 convertible that can also be used as a tablet. The X515JA offers a bigger screen, louder speakers, and more port options.
Additionally, it includes a faster storage drive, which greatly enhances performance. The VivoBook Flip, on the other hand, features a fanless construction and a longer battery life. This allows it to operate quietly even when under stress.
Price on Amazon: $388.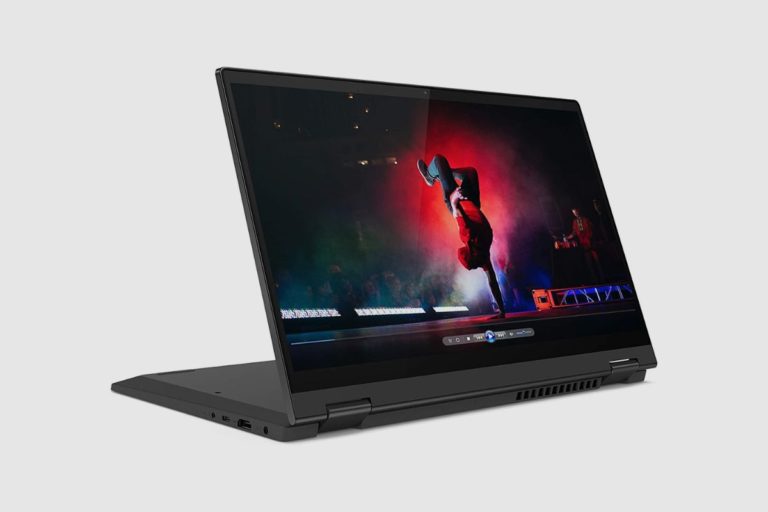 5. The Lenovo IdeaPad Flex 5 14
For the majority of uses, the Lenovo IdeaPad Flex 5 14 (2020) is superior to the ASUS X515JA. While the X515JA can only be used in clamshell mode, the IdeaPad Flex includes a 360-degree hinge that allows you to use the laptop as a tablet. This is in contrast to the X515JA, which has a somewhat smaller display.
The IdeaPad Flex's webcam has a greater resolution, its touchpad has better tracking, and its keyboard offers a better typing experience. Additionally, the IdeaPad Flex offers a longer battery life and can be configured with either AMD or Intel processors, in contrast to the X515JA, which is only offered with Intel processors.
Price on Amazon: $599.
Recommendation
The Asus VivoBook X515JA is a solid laptop to have. As a laptop for gaming, it really does fall short of the required specifications to either play competitively or even some of the newer AAA titles. This laptop is intended to be a productivity and business laptop.
From some of the other laptops I listed, your best choice to go with would be the Lenovo IdeaPad 3 15″, as it provides better overall performance, better thermals, and a much better keyboard. It may be slightly more expensive than the VivoBook, but it provides you with more quality and should handle games way better than the Asus VivoBook X515JA.
Conclusion
The Asus VivoBook X515JA may be a very good budget laptop, but it is not a gaming laptop. So, if you intend to buy this laptop with the express purpose of playing with it, you will be sorely disappointed with what you get out of it.
This laptop is for doing simple tasks like handling entry-level programming work, MS Word and Excel work. It is not a gaming laptop and should not be expected to perform like one. Thank you so much for reading this article. Please feel free to leave all of your questions in the comment section below.
Image Gallery – Is Asus VivoBook X515JA Good For Gaming?