One of the common questions by gamers about the Asus VivoBook X515JA is whether it has a dedicated graphics card. The short answer is No; the Asus VivoBook X515JA laptop does not come with a dedicated graphics card. Instead, it has an integrated graphics chip.
Although there are some VivoBook X515JA's that come with dedicated graphics cards; however, they are still not powerful enough to be considered a reliable option for gaming.
Related Post to Read: Is Asus VivoBook X515JA Good For Gaming?
Quick Overview
One of the most important things for gaming on a laptop is a powerful dedicated graphics card – not an integrated one. You need a graphics card that can provide you with stable frame rates, impressive detail, and the ability to play all of the latest AAA games without having to worry about lagging.
Integrated graphics cards share processing power with the CPU, making them not as powerful as dedicated graphics cards. As a result, they are not suitable for gamers or game developers who need to carry out heavily detailed graphical work on their laptops.
Let's take a quick look at the graphics chip on the Asus VivoBook X515JA to see what it can do.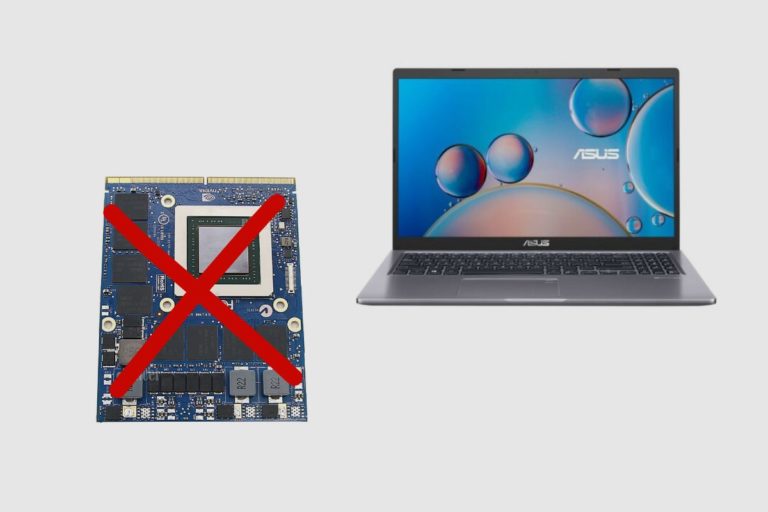 Graphics Card Options for ASUS VivoBook X515JA Laptop
The ASUS X515JA has two GPU options: integrated and discrete. Intel UHD Graphics for 10th-generation Intel processors is the integrated graphics processor for the Core i3 and i5 CPUs. None of them is ideal for graphically demanding tasks such as gaming or image processing. The discrete GPU options are the NVIDIA GeForce MX130 and MX330 with 2GB of GDDR5 VRAM.
They outperform Intel CPU-integrated graphics slightly, especially in VRAM-intensive applications, but they are still low- to high-end graphics cards. They are insufficient for some applications, such as video editing.
The Intel UHD Graphics G1 (Ice Lake 32 EU) is an integrated graphics chip in Intel Ice-Lake G1 SoCs with 32 of the 64 EUs (Execution Units/Shader Cluster) in the VivoBook X515JA laptop I'm using. Depending on the CPU model, the clock rate can range from 300 MHz base to 1050 MHz to 1100 MHz boost. The Ice Lake processors are manufactured by Intel using cutting-edge 10nm technology.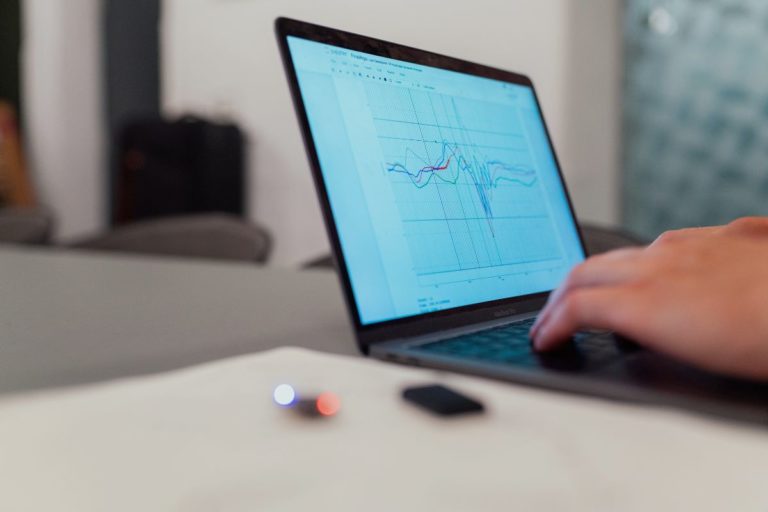 Some Gaming Performance Tests
Here are a few games I test on the Asus VivoBook X515JA
Borderlands 3.
Borderlands 3 will not run on the ASUS X515JA with an Intel Core i3-1005G1 processor. Even at the lowest graphic settings, it's incredibly choppy, and DirectX 12 kept crashing, so I had to run the benchmarks in DirectX 11. Models equipped with an Intel Core i5 processor or a discrete NVIDIA GPU will easily outperform this machine.
Civilization VI
The Intel Core i3-1005G1 in our ASUS X515 performs badly when running Civilization VI. The turn time is exceedingly long, and the average frame rate is so slow that it isn't even visible on our frame time graph. Even with the lowest graphics settings, there will still be some stuttering now and then. The performance will be better on models with an Intel Core i7 or an NVIDIA discrete GPU, but you'll still need to adjust several settings to get reasonable frame rates.
Shadow of the Tomb Raider
Shadow of the Tomb Raider does not run at high settings on the ASUS X515JA with an Intel Core i3-1005G1. Only the most basic graphics settings are supported, and even then, the average frame rate is too low to provide a satisfying gaming experience.
Furthermore, because DirectX 12 kept crashing the game, I had to play it on DirectX 11. I observed very similar results on models equipped with the Intel Core i5-1035G1. When played at high settings on computers with an Intel Core i7, the game will most likely start, but the frame rates will make it unplayable.
Performance Chart
| | | | |
| --- | --- | --- | --- |
| FPS Ratings | Borderlands 3 | Civilization VI | Shadow of the Tomb Raider |
| Avg FPS | 7 | 7 | NIL |
| 1% Low | 2 | 6 | NIL |
| 0.1% Low | 1 | 6 | NIL |
| 1% Delta | 293ms | 43ms | NIL |
| 0.1% Low Delta | 1551 | 46 | NIL |
| Avg FPS on very low | 18 | 30 | NIL |
These were very terrible performances and indicate that neither the integrated nor the dedicated graphics card it has are worth doing anything on.
GeekBench GPU Performance
The Core i3's Intel UHD Graphics performs horribly when it comes to GPU computation with a score of 5051 points, and the Core i7's Intel Iris Plus and NVIDIA discrete GPUs will perform just marginally better.
Blender 3D Rendering Performance
The ASUS X515 renders the comparatively straightforward bmw27 scene slowly in Blender, exhibiting poor performance. Although quicker, the Intel Core i5 and i7 will not be sufficient for any real-world applications.
Blender does not support the integrated GPU, and thus I am unable to run the GPU test, but I anticipate it will take even longer. The NVIDIA GeForce MX130 and MX330 GPUs can finish the task faster than the CPU; I anticipate them to be on par with the NVIDIA GeForce MX350 in the Acer Aspire 5 15 but a little slower (2020).
Benchmark GPU Game Scene Performance
In the Basemark GPU test, the ASUS X515 performs terribly, as would be anticipated for integrated graphics. In lighter or older games, the Intel Core i7's Iris Plus and NVIDIA discrete GPUs can probably reach playable frame rates, but not in contemporary, graphically demanding AAA games.
These benchmark and rendering performances show that this laptop does not meet the power requirements to handle most game development tasks in engines like Unity and Unreal Engine.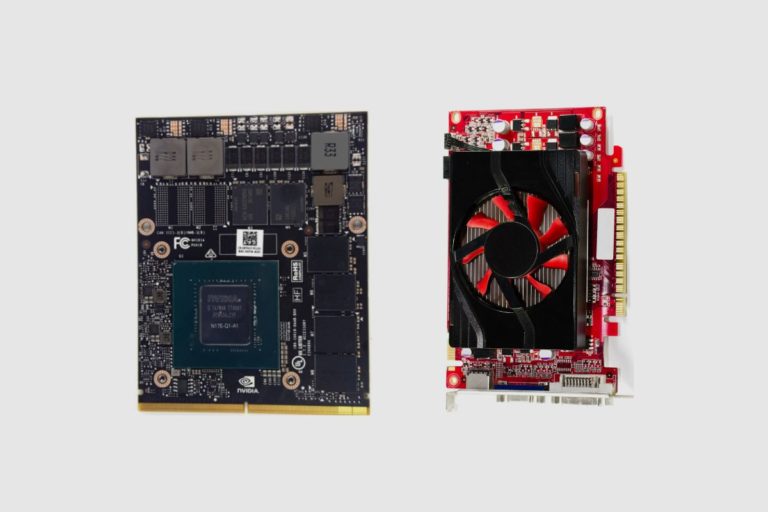 What is a Graphics Card?
A graphics card is a type of display adapter or video card found in most computing devices that allows graphical data to be displayed with high clarity, colour, definition, and overall appearance. A graphics card produces high-quality visual output by processing and executing graphical data with advanced graphical techniques, features, and functions.
A graphics adapter, graphics controller, graphics accelerator card, or graphics board are all names for a graphics card.
What Does a Graphics Card Do?
The main purpose of a graphics card is to free either RAM or the processor from having to handle graphic processing. It has a dedicated GPU and dedicated RAM that makes it easier for it to process graphic data quickly.
A graphics card has a specific heat sink to keep heat away from the GPU, just like most processors do. The display of 3-D images, image rasterization, a larger pixel ratio, a wider spectrum of colours, and other features are all made possible by a graphics card.
A graphics card also has several extension connections, including those for AGP, HDMI, TV, and multiple monitor connectivity. The motherboard can incorporate a graphics card, or one can be installed as an expansion card.
Why is my gaming laptop running slowly?
There are several causes for a gaming laptop to function slowly, including overheating, background processes, and a graphics card that is not operating at the necessary speed (sometimes measured in MHz) for the game you are playing. See if your graphics card is the source of latency by checking the game's specifications on the original package.
Conclusion
Some versions of the Asus VivoBook X515JA have dedicated graphics cards, while others have integrated chips. However, what has become apparent is that the Asus VivoBook X515JA does have very good graphics cards or chips. So, they really aren't good for gaming or even handling the development of games. Thank you for reading this article. Please feel free to leave all of your questions in the comment section below.
Image Gallery – Does ASUS VivoBook X515JA have a graphics card?