Smartwatches have become a popular way to stay connected to the digital world. They can help you with your phone notifications, fitness and health tracking, etc.
In this article, I will be comparing the Fossil Smartwatch Gen 6 vs Samsung Galaxy Watch 4, and share some insights about these smartwatches.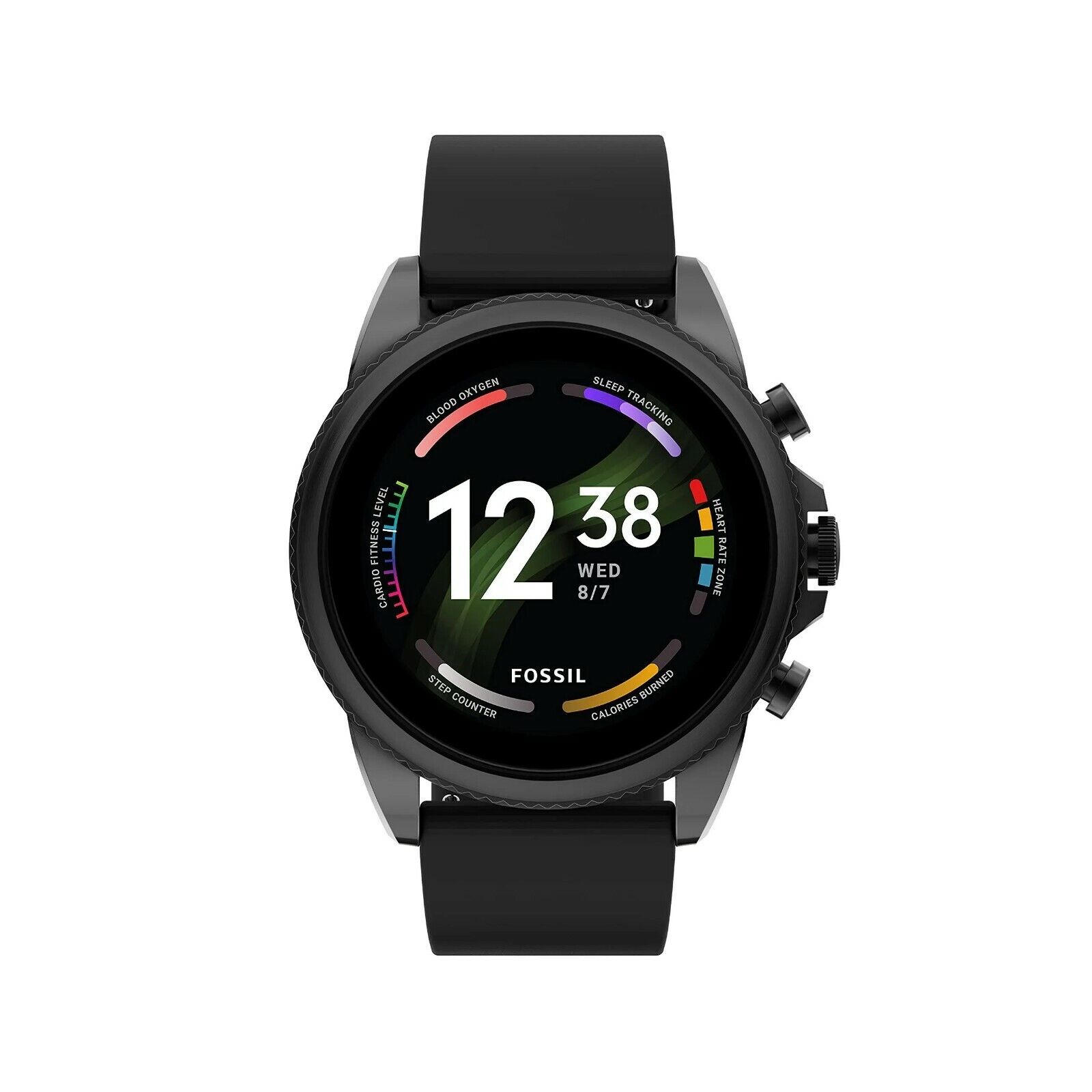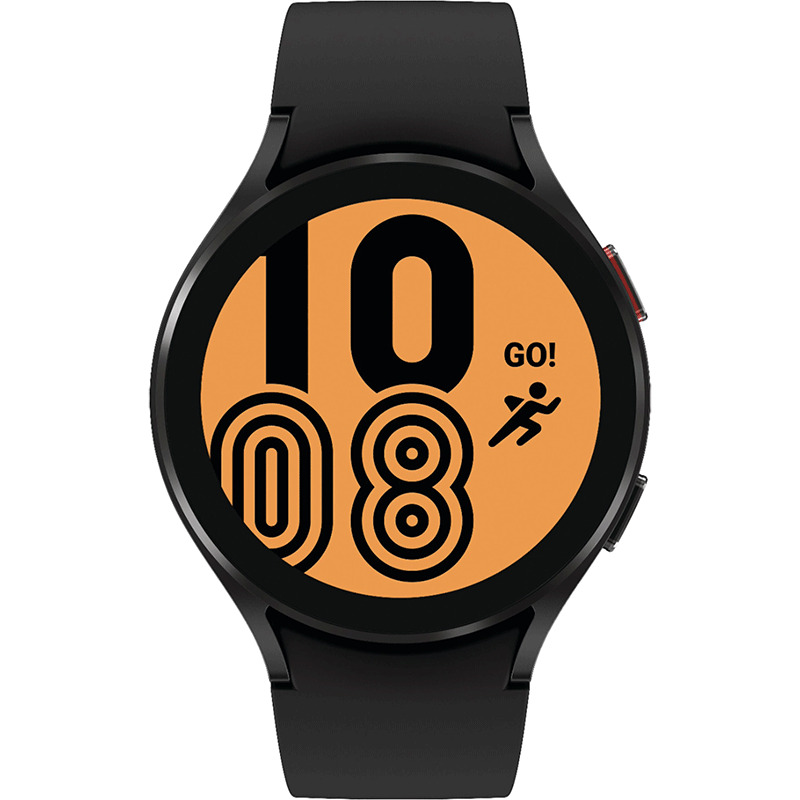 $99.99
$279.99
out of stock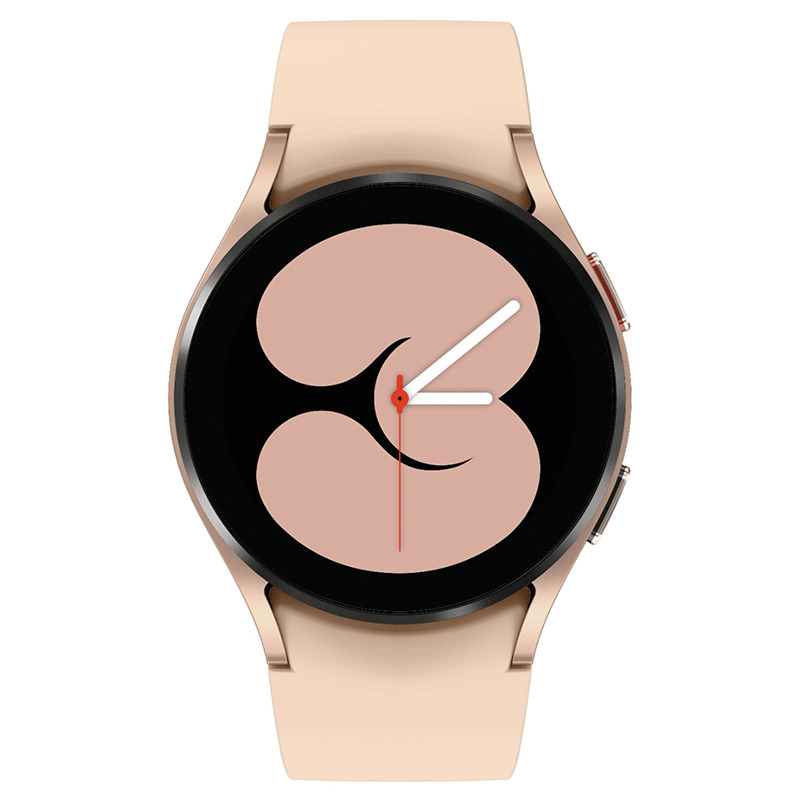 $89.99
$279.99
out of stock
Design
The Fossil smartwatch gen 6 gives you a choice to pick the in-styles. For years it has been the biggest contributor to multiple arrays of designs, especially if the minimalist style that Samsung smartwatches offer is not your type of wristwatch.
It is available in 2 different sizes in colours grey, gold and black, while the case is made of 11.5mm-thick stainless steel. The cover glass is similar to the previous model, and it supports the same AMOLED watch face with three buttons for control. 
The watch is crafted without unnecessary extras, and it is accompanied by product literature, a newly redesigned charger with options of watch bands to choose from.
The Fossil smartwatch gen 6 uses the same 22-millimetre lugs as the past couple of generations which means if you have bands from prior watch designs lying around, they are more likely to fit.
On the other hand, the Samsung Galaxy Watch 4 has a lot more simplistic and minimalist design with a rounded lighter and thinner aluminium case.
However, if you are not into minimalist aesthetics, the Samsung galaxy watch 4 has the classic model that comes in a stainless steel case instead of an aluminium casing with a physically rotating bezel and numbers engraved around the watch with interchangeable watch bands that are also sold separately. 
It supports a similar AMOLED display with a full-colour always-on display with similar resolution on a corning Gorilla glass with plenty of analogues and digital watch faces to choose from with a variety of display options to select from. You can also use Samsung's AR Emojis to create animated graphics that display your current activity.
Features
The Fossil smartwatch gen 6 is powered by Qualcomm snapdragon 4100 plus, which means that the main chip has a co-processor that saves power by managing things like always-on watch faces and always-on sensors without having to wake up the more powerful main chip.
The Fossil smartwatch gen 6 serves its intended role reliably as a notification depot on your wrist that tracks your steps, and your smartwatch will serve as a phone as long as your real phone is nearby. It has 1GB RAM and 8GB storage with 5.0 Bluetooth, a built-in GPS and NFC.
The charging ring is separated into twin types of dual c-shaped circular ways that mirror pins' replication in the new charging port. These are the changes made to give the gen 6 a fast charging ability quicker. The new rings that are inserted into the case back instead of glued in should stay put, solving the problem of charging rings coming unglued over time.
The Samsung galaxy watch 4 performs faster, and it is powered by an Exynos W920 and a 1.18GHz Dual-Core. It also has a storage of 1.5GB RAM and 16GB worth of storage. In terms of connectivity, there is 5.0 Bluetooth, a built-in GPS and NFC with optional LTE connectivity.
The Samsung galaxy watch 4 retails at $249, and Samsung gets to be the first smartwatch to have an already launched OS 3, although it would be supported by just Android phones while the Fossil smartwatch gen 6 retails at $299, but you still have to wait before its OS 3 would be launched.
Health Features
The Fossil smartwatch gen 6 has a continuous heart rate monitor and blood oxygen sensor designed with charging rings. It can also track your sleep patterns and provide reports to help you sleep better. You can access these reports on the built-in wellness app.
In terms of the health features, the Samsung galaxy watch 4 has the usual continuous heart rate monitor, a SpO2 sensor and it measures ECG in real-time through the BioActive Sensor that sends data to your compatible Galaxy phone, which you can easily share with family or friends, it also tracks your sleep whilst monitoring your sleep stages, and it can detect if you are snoring or not.
The Samsung Galaxy Watch 4 also has a body composition feature that can be used to provide metrics for your basal metabolic rate, skeletal muscle mass etc.
Battery life
The Fossil smartwatch gen 6 has a battery life that is considered competitive with the likes of Apple and Samsung, you get  35 hours even with other functionalities like raise to wake or the always-on display turned on, and the battery life would only be cut short if you went overboard with an elaborate watch faces from facer or increased the brightness level and screen timeout but regardless it would still last a full day. 
The Fossil's custom battery endurance improvements are to help you in situations where you leave your charger at home while away. You can go through by disabling the more power-hungry features of the watch and still have a smarter than usual timepiece.
The Samsung Galaxy watch 4 has a rated capacity on the Samsung website of 361mAh for the Galaxy Watch 444mm version and 47mAh for Galaxy Watch 440mm version, which means it would last a full day. However, the battery life would definitely vary depending on your functionality and your usage patterns. It also comes with a wireless charger.
Pros & Cons
Fossil smartwatch gen 6
| | |
| --- | --- |
| Pros | Cons |
| The design is stylish | It is more expensive |
| Better battery life | Less storage space |
| Fast processor | |
Samsung galaxy watch 4
| | |
| --- | --- |
| Pros | Cons |
| Advanced health features | It is not stylish |
| More storage space | Battery life |
| Fast processor | |
Which Smartwatch is worth buying?
Basically, it would be a tough choice to compare and decide which of the smartwatches takes the lead. They both share similar features like more design options, capable hardware, and an advanced health feature. So picking a choice between these excellent smartwatches would be solely based on your preference.
If you want a cheaper smartwatch, the galaxy watch 4 would be your option because it retails at a lesser price than the Fossil gen 6 or if you are very particular about the health features, the Samsung galaxy 4 would also be your best bet. Similarly, if you want a smartwatch with a premium classic look, then the Fossil gen 6 is the right option.
So at the end of the day, you would have to stick to a smartwatch that offers the best features that are most important to you.
Conclusion
The Fossil Gen 6 smartwatch and the Samsung Galaxy Watch 4 are both great smartwatches in their own lane and are worth their prices, so naturally, it is hard to compare both watches.
However, what is important to know is that each smartwatch has its own strength and weakness, which is a great way for you to decide your preference between both smartwatches.
Product Image Gallery – Fossil Smartwatch Gen 6 vs Samsung Galaxy Watch 4
Price History 
Price History for Fossil Men's GEN 6 Touchscreen Smartwatch with Speaker, Heart Rate, NFC, and Smartphone...
Statistics
| | | |
| --- | --- | --- |
| Current Price | £131.85 | December 2, 2023 |
| Highest Price | £220.78 | June 4, 2023 |
| Lowest Price | £131.00 | November 28, 2023 |
Since June 3, 2023
Last price changes
| | |
| --- | --- |
| £131.85 | December 1, 2023 |
| £131.00 | November 30, 2023 |
| £131.85 | November 30, 2023 |
| £131.00 | November 29, 2023 |
| £131.85 | November 29, 2023 |