With more people working from home and zoom meetings becoming an important part of businesses all over the world, it is critical to have a solid and reliable webcam on which to rely. If you only use it for simple video chats, you should probably look at the less expensive models, but if you're a professional live streamer, you'll want to look at the higher-resolution models with variable refresh rates.
So, in this article, I'll go over 15 of the best webcams with microphones and speakers. To provide you with as many options as possible so that you can find the right webcam for your budget and work needs.
This is a very good 1080p webcam; it has a field of view of 110 degrees, and it is very suitable for Video calls, skype, and zoom meetings. It also has a privacy cover which blocks out all the cameras and makes it easy for you to cover off the camera whenever it is not in use. It has an adjustable clamp, and it should be able to allow you to capture the best possible angle when you are using it. I found this model for $32 on Amazon.
The Logitech C920 HD can shoot 1080p videos at 30 frames per second and produces extremely crisp and clear video. It has an auto-light correction feature that adjusts your lighting automatically when streaming in a dimly lit environment. It also has a dual microphone setup, so you won't need to buy another microphone. This model costs $100 on Amazon, which is reasonable and represents good value.
3. The RayBit 3-in-1 2K Webcam
RayBit 3-in-1 Webcam will correct any colour casts and output the natural colour while putting out crisp, sharp, and bright high-definition videos. With its 2K Full-HD Autofocus & Light Correction, all images look great in any lighting condition.
It offers Professional Hi-Fi Speakers & Omnidirectional Mic Arrays to attain a low distortion and 360-degree sound dispersal. It has a microphone with a high sensitivity range of up to 15 feet and passive noise cancellation. An additional privacy cover is not required; simply slide the pulley beneath the streaming webcam when not in use.
4. IFROO FHD 1080P Webcam with Microphone
The IFROO FHD 1080P webcam is a Full HD webcam that can shoot 1080p videos at 30 frames per second with smooth transitions for extremely crisp and clear videos. This webcam is ideal for those who work from home and frequently use Zoom and Skype for meetings, but because it can shoot videos in 1080p, it would also be ideal for streamers. It has a built-in microphone with a three-meter voice range.
You'd be able to enjoy synchronous and clear voice, improve communication, design sound and video integration, and save money on individual microphones, as well as a built-in speaker for a complete audio experience. This model is reasonably priced at around $27 on Amazon and is widely available.
5. Logitech C922 1080p Pro
The Logitech C922 1080p Pro webcam is ideal for streaming and zoom meetings. It produces high-quality images. It can record videos at 1080p at 30fps, but it can also switch to 720p at 60fps, which reduces picture quality but makes the videos very smooth.
It has a 78-degree diagonal field of view and excellent auto-lighting correction. It also has two omnidirectional microphones that allow you to capture sound from different angles, ensuring your voice is heard clearly and audibly. This model was available on Amazon for $70.
The Logitech Brio Ultra 4K is a pricey webcam, but it is well worth it. This camera can shoot in 4k, which should more than cover the cost. The webcam employs "RightLight 3 and HDR technology to ensure that you look great in any lighting condition.
" It can also shoot 4k videos at 30fps, 720p at 30, 60, or even 90fps, and 1080p at 30 or 60fps. As a result, you will have as much choice and control over your streams as possible.
It also has a field of view of 78, 65, and 90 degrees. Unlike most webcams, the Logitech Brio Ultra 4k has a 5x zoom and an integrated infrared optical sensor, allowing it to capture every frame. This model costs approximately $138 on Amazon, but it is well worth the money.
7. The Logitech C720 Webcam
The Logitech C720 is a smooth 720p webcam capable of shooting video at 60fps and 30fps. If you want to start out as a streamer, this is a good webcam to start with before upgrading to a higher-specked model. However, it is also a good option to have around as an extra camera for other purposes such as zoom meetings. It is a movable stand that allows you to capture the perfect shot. It is reasonably priced, costing only $45 on Amazon, and should be considered a good buy for anyone on a tight budget.
8. The Logitech C930s Pro HD Webcam
The Logitech C930s is a smaller version of the C930 pro but also sports a 1080p camera that can shoot videos at 1080p at 30fps. It has auto-light correction technology and works well for a variety of situations, whether that is a simple zoom meeting or a big night of streaming.
It gives an accurate and crystal-clear representation of images. It has a very good noise cancellation feature which cancels out ambient noise by using its two mics to funnel out and suppress all ambient sound. It is perfect for interactive streams with fans because it will always allow you to be heard perfectly and without distortion. This model costs $100, which represents a fair value for money.
9. The NexiGo N930AF
The NexiGo N930AF is another 1080p webcam that can capture sound video and has adaptive autofocus for an extremely sharp video image. It has an automatic white balance feature as well as colour correction to ensure the best possible picture quality. It also has a privacy cap that allows you to manually block out the camera, giving you as much privacy as you desire. It also has an excellent noise cancellation feature that helps to block out all ambient noise by using its mics to bloat out all incoming ambient noise by matching the frequency of the incoming noise and cancelling it out with its own feedback frequency from its speaker. This model is reasonably priced on Amazon (around $54) and widely available.
10. The Razer Kiyo Pro
The Razer Kiyo Pro delivers a very smooth 1080p experience for most streamers and can shoot at 1080p 60fps while also having an incredible 3 different fields of view to shoot from. It has an improved HDR mode which makes it the ideal webcam for streaming and video chatting alike. It was pretty easy to find, and I could purchase it for $119 on Amazon, which was actually a fair price for me.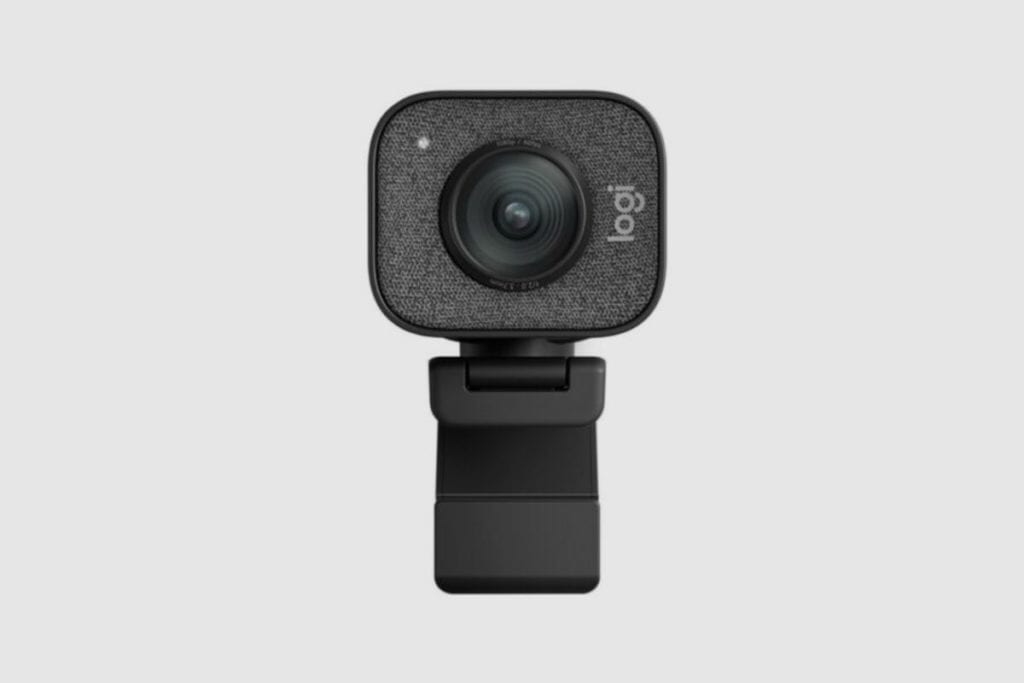 11. The Logitech StreamCam
The Logitech StreamCam is not just a simple video chatting webcam; it is a supreme and feature-rich 1080p webcam that is definitely a companion for any streamer or online content creator. It has a facial tracking feature that will always keep your face in sharp focus at all times while also capturing images at an incredible 1080p 60fps. You can even mount it on a tripod, and it uses a USB type-C for fast and more efficient video transfer speeds. I found this model on Amazon for $94, and I think it would be worth every penny spent.
12. The Razer Kiyo
Razer's Kiyo is unmistakably a back-to-basic design. This model has been stripped of all the frills in favour of a more streamlined and focused design. They've decided to base their design on a streamer and vlogger concept. As a result, it includes a ring light and has excellent picture quality. They also added a microphone to it to complement the overall design, so you don't have to buy an additional microphone to get the best sound quality. I found this model on Amazon for $69, which I thought was a steal.
13. The NexiGo N960E
The NexiGo N960E is an impressive webcam with an integrated ring light, a sharp AutoFocus feature, and a privacy mode. This webcam can shoot videos at an impressive 1080p at 60fps. The built-in ring light has three light modes (activated by a simple touch) and a step-less brightness adjustment (with touch and press). The built-in microphone with noise-cancelling technology reduces ambient noise to improve video sound quality. Even in noisy environments, you can capture only the sounds you want. At $79 on Amazon, I believe this is an excellent value.
14. The EMEET 1080P Webcam with Microphone and Speakers
The EMEET computer webcam provides expert video streaming design and optimisation. Accurate 1920 x 1080p video with a 4-layer anti-glare lens for smooth video. Because of the fixed focal length, the object is in the focal length range of 1.97-197 inches, providing a clearer image. The C960 USB webcam has a privacy cover that can be set up automatically to meet your privacy needs. It is an excellent choice for the home or office.
The EMEET HD webcam 1080p incorporates automatic low-light correction technology, allowing the streaming webcam to capture images in low-light conditions. The EMEET webcam with a microphone for desktop features two built-in omnidirectional noise reduction microphones that pick up your voice while filtering out background noise to produce an excellent radio effect. This model is reasonably priced at around $35 on Amazon and is widely available.
15. The ZECHIN C93 Studio 5-in-1 Full HD 1080P Webcam with Light, Microphone and Speakers
The ZECHIN C93 Webcam has a two-megapixel CMOS sensor and can record videos at 1080 at 30 frames per second. It can provide a crisp image with greater colour contrast and brightness thanks to the WDR Imaging Technique. Ideally suited for indoor video calls.
The C93 computer webcam's main camera has a 5-layer anti-glare lens and is powered by a high-performance chip to produce clear and smooth video with no lag. A 90° wide-angle lens can capture more of the surrounding environment.
Noise-cancelling technology allows you to be heard clearly during calls thanks to the built-in speaker and dual microphone. When you don't want to be heard, touch the icon to close the microphone or lower the privacy shade to cover the lens.
Final Thoughts – Webcams with Microphones and Speakers
Overall, a webcam is a reliable device that can assist you in a variety of situations. Whether you're a streamer, vlogger, or work from home, a webcam is always useful, and when you get the right one, it can be a lifesaver because we all know that laptop webcams don't always get the job done.
I hope you found this article informative. If you have any questions or comments, please leave them in the comments section below. Thank you for your time!
Product Image Gallery – 15 Best Webcams with Microphones and Speakers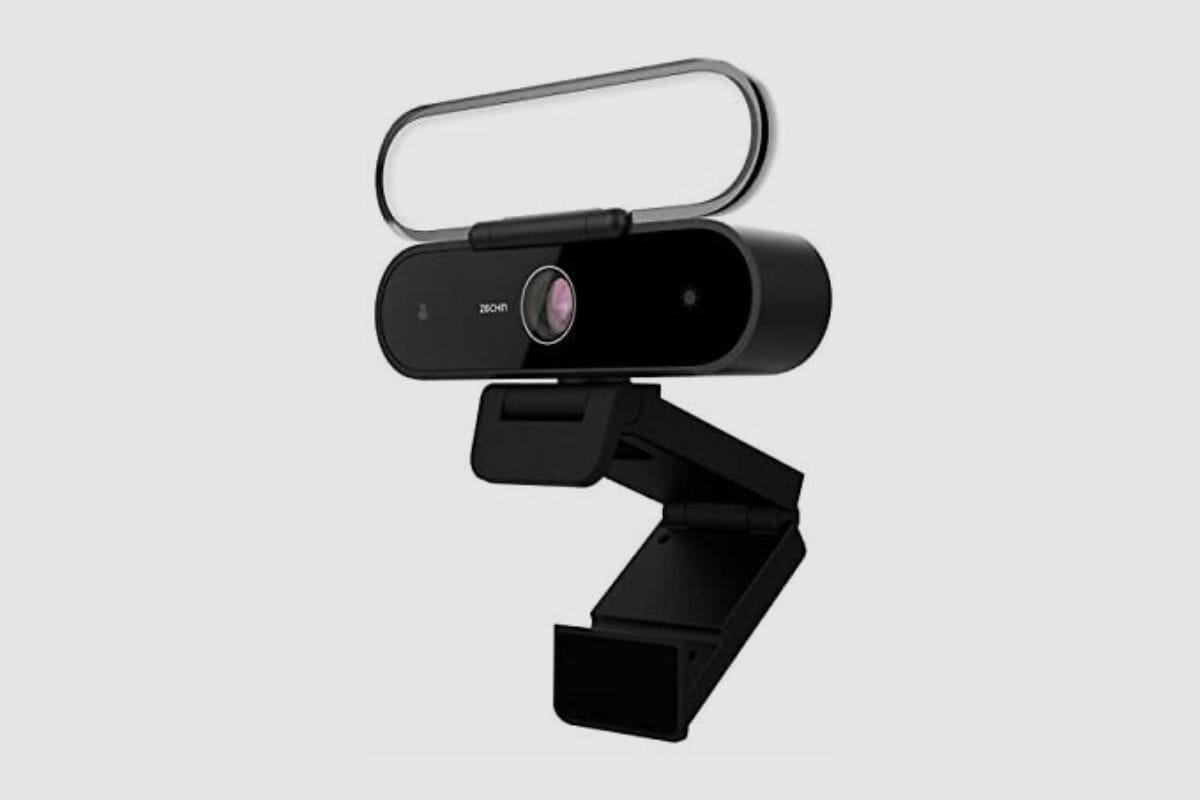 References: Webcams.