Fujitsu is a Japanese multinational information technology equipment, services and general electronics device company headquartered in Tokyo, Japan. It is the world's sixth-largest IT services provider measured by revenues and the largest IT services provider in Japan as of 2021.
Fujitsu makes a variety of products right from washing machines to laptops and a lot more. However, in this article, I will be discussing their laptop range to decide if they are good enough for gaming or not.
Are Fujitsu Laptops Good for Gaming?
Fujitsu laptops are known for their quality and productivity, but not so much for gaming. Currently, most of their laptops are not equipped for gaming, but that could change in the future. It is possible that Fujitsu could make a gaming laptop that would compete with other brands in the market, but they have yet to do so at this time.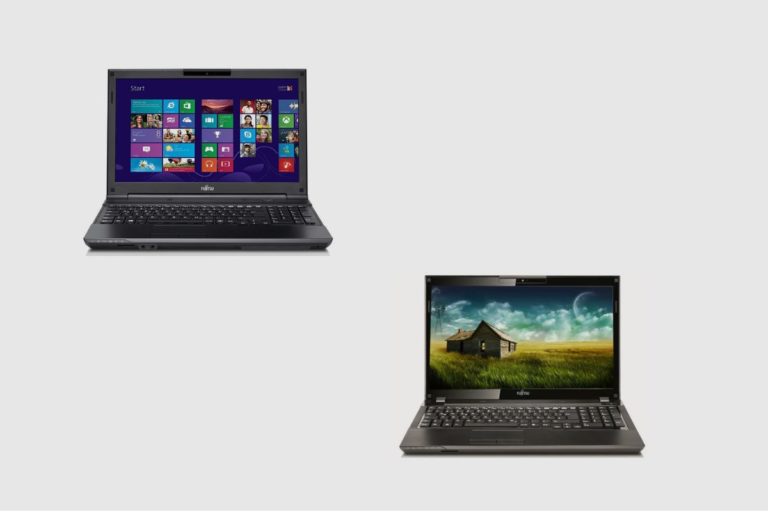 What are the Main Features of Fujitsu Laptops That Make Them Good for Gaming?
Fujitsu makes a lot of good quality business-class laptops; however, they don't produce gaming laptops so; they don't produce laptops that are optimised for gaming, so it's hard to discern any particular items or parts that are geared towards gaming.
However, they do produce good laptops that generally have good Features;
They have good displays which are usually 1080p screens but have a low colour gamut.
They also produce quality keyboards that are nice to type on but aren't industry leaders.
They also tool their laptops with good CPUs but not all the most recent CPUs.
They produce good-budget laptops.
They also have good battery life on the whole.
What are the Different Fujitsu Laptops For Gaming?
Fujitsu doesn't produce gaming laptops, so they can't boast a heavy-duty gaming laptop catalogue, but they do have some generally good laptops like;
The Fujitsu Lifebook t936; is a good business-class laptop with a 13.3" FHD 1080p display and a Core i5-6300U CPU which is alright but not fantastic. It also has 8GB DDR4 RAM and a 256GB SSD, which is fine, but the storage space is quite low. I would have much preferred a 512GB HDD to a smaller SSD. Also, it's missing the key component of any gaming laptop, and that's a dedicated Graphics card like an NVIDIA GeForce 1060Ti however, $250 on Amazon is not bad.
Then Jujitsu Lifebook U939X; is another really good high-end option with a 13.3 FHD 1080p anti-glare display with a super light-weight design which is under 2lbs. It's a convertible laptop with a nice touch screen option. It has an Intel Core i5-8265U processor, which is very nice. It also comes with 16GB DDR4 RAM and a 512GB SSD which ensures smooth operation. We found it on Amazon for $1600, which makes a good choice for most mid to high-end consumers.
The Fujitsu Lifebook A544 Notebook; is one of Fujitsu's lower-end models with a 15.6" screen, an intel core i5-4200M 4GB RAM, and a 500GB HDD. It also has an Intel HD graphics chip which is pretty low-end.
How do they Compare to Other Gaming Laptops?
Fujitsu isn't competing in the gaming laptops market, so they don't measure up with the other laptops, but they do have some solid productivity laptops available.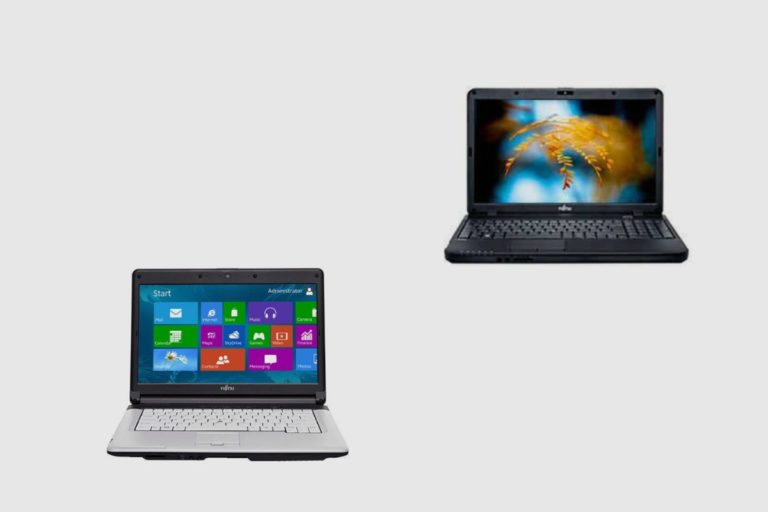 Pros and Cons of Gaming Using a Fujitsu Laptop?
Pros
Good Keyboard
Good Display
Fair Battery Life
Cons
No GPU, so I can't get much gaming done.
Generally Low Color Accuracy Ratings
Conclusion
Fujitsu produces quality laptops across the board, but they have yet to enter the gaming laptop market. It seems as though they are content with their current market share, but there is potential for them to make a bigger impact. However, it remains to be seen if they will make a move into the gaming laptop market.
Now, over to you. What gaming laptop is your favourite? Please feel free to share in the comments below.