The Asus Vivobook 14 is mainly a productivity laptop that has found its niche as one of the best-priced office Ultrabooks on the market. However, today I want to answer the question, "is the Asus Vivobook 14 RYZEN 5 good for gaming?".
One main way to identify if a laptop is good for gaming is by checking how it handles games and what the internal system is made of, which are its processor and graphics card. However, there are some other things that improve the gaming experience, and we will also be looking at what things are and how they affect gaming.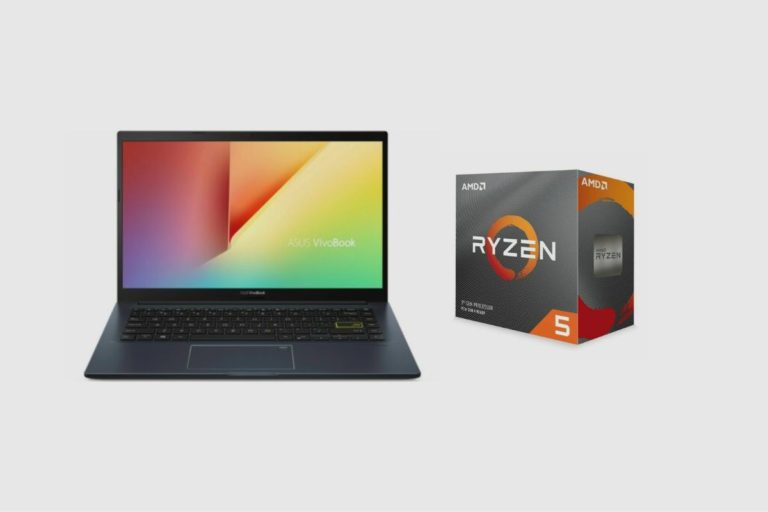 What are the Specs of the Vivobook 14 RYZEN 5?
A 14" FHD LCD screen
AMD's RYZEN 5 3500 Quad-core processor
A Vega 8 integrated graphics chip
8GB of DDR4 RAM
512GB NVMe SSD
A fingerprint scanner
A 720p webcam
Wi-Fi 5
What is the Laptop's Screen and Resolution?
The Asus Vivobook 14 has a 14" screen with a simple full HD display at 1080p, and it has an sRGB rating of 55% and an NTSC colour gamut rating of 45%, all packaged together in a 16:9 aspect ratio. All these things put together don't make for the greatest viewing experience.
Due to its low colour accuracy rating, images on the screen look washed out, and they don't look vibrant. Pair that with its below-average 260nits max brightness, and clearly the pictures on the screen will never be at their best. The poor colour accuracy rating also puts it in a position where I can't recommend it to anyone doing any work needing a high colour accuracy rating like video editing or photography. This also has an impact on gaming, meaning that most colours on games would look dim and would also make for a dull gaming experience as due to its lacklustre display, you won't be able to enjoy how good some games look.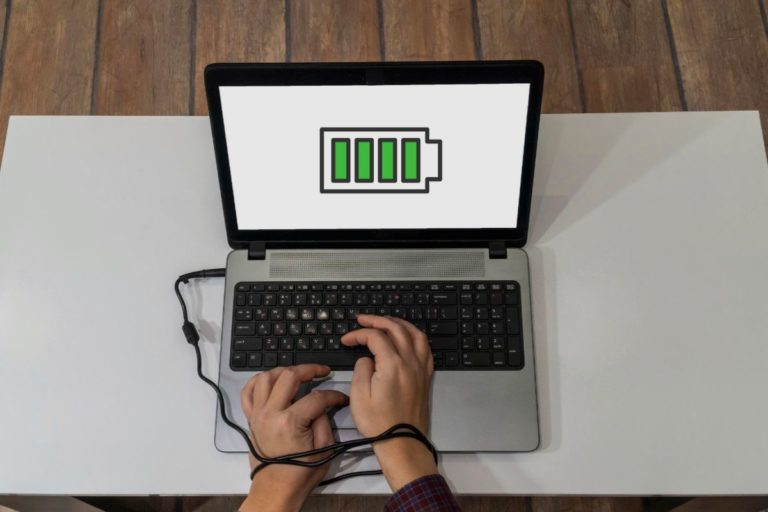 What is the Battery Life Like on the Asus Vivobook 14?
The Asus Vivobook 14 laptop comes with a 37wh battery which is again very below average, and under our average daily use test, which involves watching YouTube, some general browsing, and some other light tasks at 50% brightness, we were able to drain the battery to 0% in just over 5hrs. This is not good at all as most laptops within their price range have stronger battery life. While gaming we managed to get about 45 minutes of playtime out of it.
The Processor
The Asus Vivobook 14 has a 15watt AMD RYZEN 5 3500 Quad-core processor which is comparable to an 8th gen Core i5, and the RYZEN 5 might have a slight edge over the Core i5. On Gigabench's single-core test, it hit 736 points and on its multi-core test, it hit 2797 points which are all good benchmarks.
The GPU
The Vivobook 14 does not have a dedicated graphics card. The Vega 8 integrated chip is not powerful enough to handle AAA title games well. This laptop is best suited for light to moderate gaming.
Performance
The Vivobook 14 did not perform well under our gaming tests, and it was clear that after some time, the laptop would begin to overheat once it was put through some light gaming, so, clearly, the system had begun to throttle under the pressure of some gaming.
Under our gaming performance test, we played Hitman 3 on low settings at 1080p, and we managed to hold a very low average of 24fps, and below the acceptable average of 45fps for a low-end GPU.
On Shadow of the Tomb Raider, we were able to get an average of 27fps which again is very low, and we also noticed the laptop began to bottleneck its performance once we started playing the Shadow of the Tomb Raider.
All in all, it was a very below-average performance from the Vivobook 14 RYZEN 5, and it wasn't up for the task of heavy and intense gaming. However, we were able to get about 60+ fps on Rainbow six siege, which was alright, but when some other computers can push up to about 120fps, it is clear it became apparent the Vivobook was better suited to light gaming.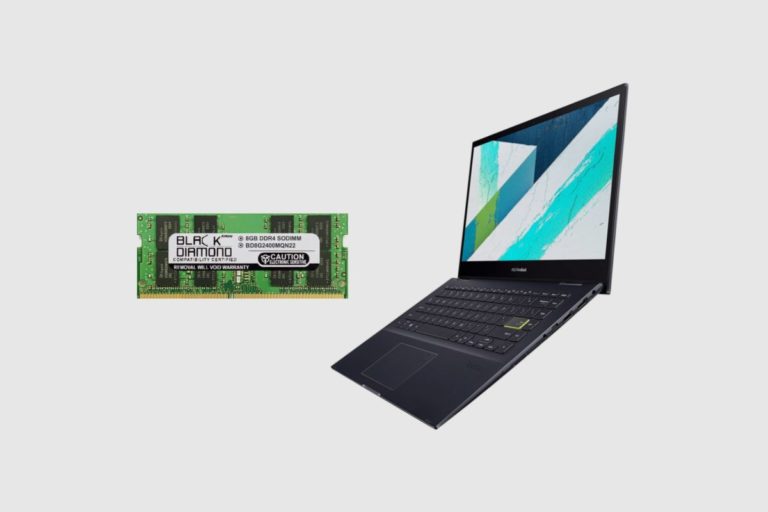 Ram and Storage
The Vivobook 14 RYZEN 5 has an 8GB DDR4 RAM, which is alright but nothing impressive as most gaming laptops are now making use of 16GB of RAM, but 8GB is still fine. It also has a 512GB NVMe SSD, which is pretty fast but is, however, limited by its smaller capacity.
Ports and Features
This Laptop has very good connectivity options; it has 1 USB type A 2.0 port, another USB type A 3.1 port, and a USB type C port (which can't be used to charge the laptop), HDMI 1.4, a headphone jack, a charging port a Micro SD card slot.
Some of its features include a fingerprint scanner, a 720p webcam, a backlit keyboard, a precision trackpad, and Wi-Fi 5.0.
How Much Does the Asus Vivobook 14 RYZEN 5 Version cost?
I was able to find the Asus Vivobook 14 laptop with the Ryzen 5 for about $719.99. The price looks fair; but in my opinion, it was still a bit on the high side for a budget-friendly laptop.
How Heavy is the Vivobook 14?
The Vivobook 14 weighs approximately 1.4kg which is about 3.1lbs which makes it a very light laptop.
Can I Upgrade the RAM on the Vivobook 14?
The RAM of the Asus Vivobook 14 laptop is soldered onto the motherboard, so it can't be upgraded.
Conclusion
Overall, this laptop is best suited for productivity with minimal gaming capabilities. As I mentioned at the beginning of this article, the Vivobook 14 found its niche in the office. I would recommend this laptop for budget office use only.
Its screen, battery life, and integrated graphics are below average and not suitable for intensive or creative work. Additionally, the low colour accuracy rating and low max brightness make it a poor choice for photographers or video editors. Finally, the lack of a dedicated graphics card and weak battery make it unsuitable for gaming.