The Huawei MateBook D14 is a member of Huawei's Mid-range laptop line that is being marketed as the ideal companion for office workers and content creators. It is a smaller version of the very popular MateBook D15. The differences between the two laptops are all at face value, and aside from the difference in size, it is very hard to tell them apart when you look at them.
However, they do have some major differences, especially in terms of their display, processor, pricing and battery capacity. So, in this article, I will be going over some of the differences between the two laptops, and I will also be checking to see how good the Huawei MateBook D14 is at gaming.
Related Post: Huawei MateBook D14 Laptop Review.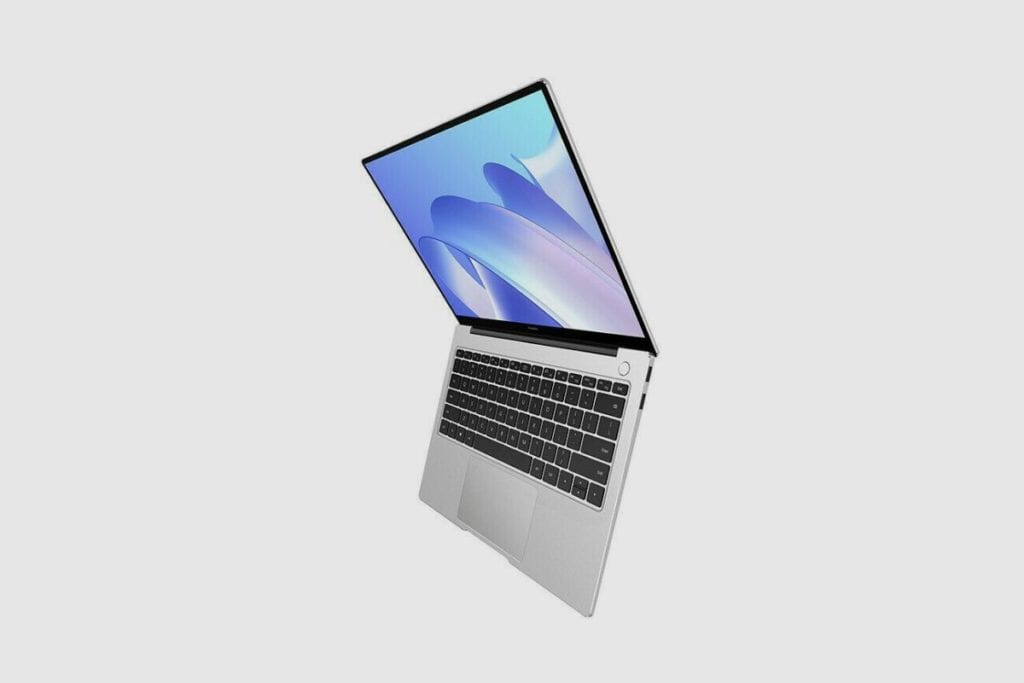 Is the Huawei MateBook D14 Good for Gaming?
The Huawei MateBook D14 is an excellent productivity laptop with good storage and a good battery, as well as a good FHD display and a solid display. It has a very responsive backlit keyboard, which feels very compact and well designed, and has wowed me.
It still falls short of the main line for gaming laptops due to the lack of a dedicated graphics card, which limits its full gaming scope and would have been a welcome addition to what is otherwise an impressively made laptop.
What are the Specifications for the Huawei MateBook D14
| | |
| --- | --- |
| Specifications | |
| CPU | AMD Ryzen 5 4800H |
| GPU | Radeon Vega 8 integrated graphics |
| STORAGE | 512GB PCIe SSD |
| Memory | 8GB DDR4 (upgradable) |
| DISPLAY | 14" IPS 1440P Touch screen Display |
| Dimensions and weight | WI=322.5mm D=214.8mm H=15.9mm WE=2.1lbs |
| Battery | 56Wh battery |
| wireless | WIFI 5 Bluetooth 5.0 |
| Ports | 2x USB-A 2.0, 1x USB-C(charger) 1x HDMI, 1x 3.5mm 2-in-1 jack |
| OS | Windows 10 home with a free windows 11 upgrade. |
| Misc | 2, mics 2W speakers, 1 fingerprint sensor, hall sensor |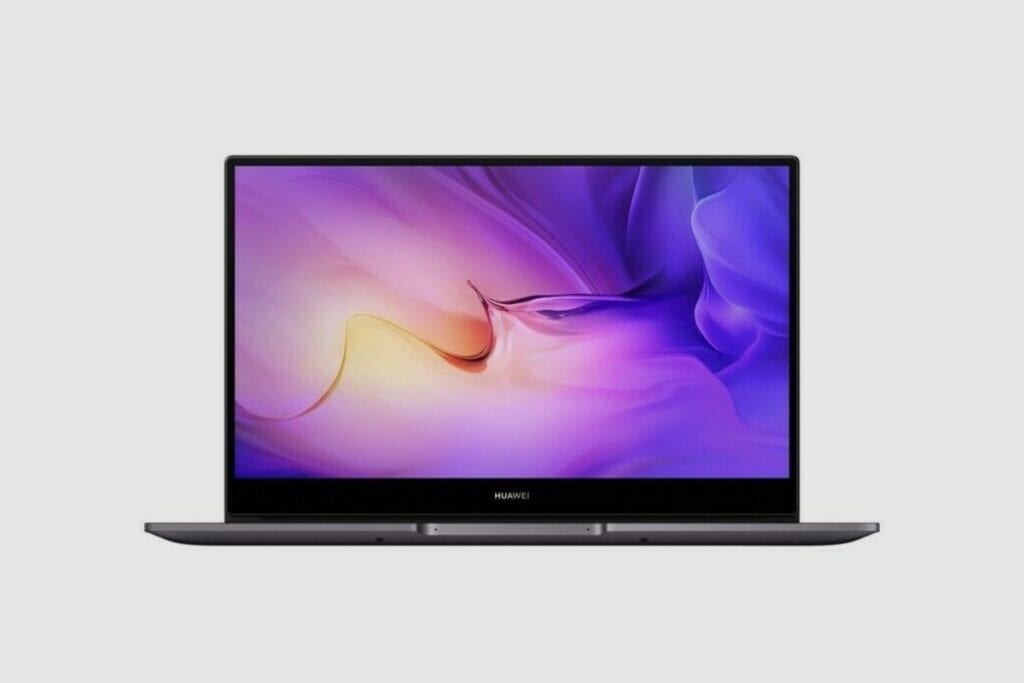 Display
The Display on the Huawei MateBook D14 is very impressive, and unlike the D15, this model comes with a glossy 1440p display with a 75Hz refresh rate panel. The Display can definitely hold its own with some of Huawei's higher-end model laptops like the MateBook X, which also has a 1440p display but has a better refresh rate at 120Hz
The D14 is a 1440p" FHD+ display with even thin bezels on three of its sides and almost no chin at the bottom, which gives it a 90% screen-to-body ratio and one of my favourite aspect ratios at 3:2, which makes everything on screen less cramped together. It also has an impressive 10-point multi-touch sensitive display which is also compatible with a light pen.
Another thing that stands out about this laptop is its colour accuracy ratings. It's not perfect, but it has some impressive numbers, including a 100% SRGB rating, a 70% Adobe RGB rating, and a 60% P3 colour gamut rating. These are not the best numbers, but they are significantly better than the D15 and close to the MateBook X. Because it is relatively colour accurate and has a 1440p resolution, I would strongly recommend this laptop for high-level video or photo editing. It also has a maximum brightness of 300nits, which is adequate for indoor use but not ideal for working outside. Overall, this is a good screen with an impressive display.
Processor
The Huawei MateBook D14 has a few AMD and Intel-based processors, but the model I have here with me has the new AMD Ryzen 5 4800H 8 Core and 16 Thread processor. This is an excellent processor that can efficiently handle a lot of work and even has the strength to carry out multiple heavy load tasks at once. It was able to handle some intensive video editing work at 1440p with multiple chrome tabs open, and it was even able to handle both Adobe Premiere and Photoshop, both running at the same with no lag whatsoever. This is an impressive feat, and it is all thanks to its very impressive 4800H series processor.
I was able to render an hour-long 1080p video in under 10mins, and I didn't even hear the fans kick in. It scored very well on GEEKBENCH test scores, hitting over 1180 points on a single core count and getting an even far greater score on a multi-core test, clocking in at over 6656 points. While on CINEBENCH, I was able to hit 3895 truly impressive points. The AMD Ryzen 5 4800H is one of the most powerful processors, even more powerful than the MateBook X.
Graphics
The Huawei MateBook D14 may not have a discrete graphics card which still limits its ability to play games, but because of its 45w CPU, the integrated chip can pull more power and thus produce slightly better performances than the D15. I'm still disappointed that it doesn't have either an NVIDIA or AMD dedicated graphics card. The Radeon Vega 8 integrated card is still very limited, but it still has a much better 3D mark performance than the MateBook X and the D15. It was able to get a score of 1069, whereas the MateBook X was only able to get about 890, while the MateBook D14 was only able to get a score of 780.
Gaming Performance,
However, the issue of an integrated graphics card remains, and you are only able to play a few of the latest "AAA" games which are more graphically intensive and require a lot more processing power on much lower settings and at 720p just to get it at a stable 30fps. I ran it through some games just to see what kind of benchmarks I'd get, so I could give you some context for the kinds of games that could run smoothly on this, as well as some that couldn't, and why it's still better suited to some light to intermediate gaming at varying degrees of quality.
| | | | |
| --- | --- | --- | --- |
| GAMES | LOW | MEDIUM | HIGH |
| CSGO | 70 | 50 | 38 |
| Witcher | 50 | 42 | 30 |
| PUBG | 60 | 50 | 35 |
| Shadow of the Tomb Raider 720p | 30 | 20 | 15 |
While the Huawei D14 performed admirably in some games, particularly most first-person shooters, it struggled in others, such as Shadow of the Tomb Raider, and even at lower settings, I noticed some frame rate dips from time to time.
Most first-person shooters, however, can be played competitively, and the figures displayed are excellent for single-player games. A mid-range gaming laptop can still achieve at least twice the number of frames per second as this laptop, giving other players with better laptops a sizable competitive advantage over someone using the Huawei MateBook D14 because they can attain more frames per second and, as a result, see you faster than you see them.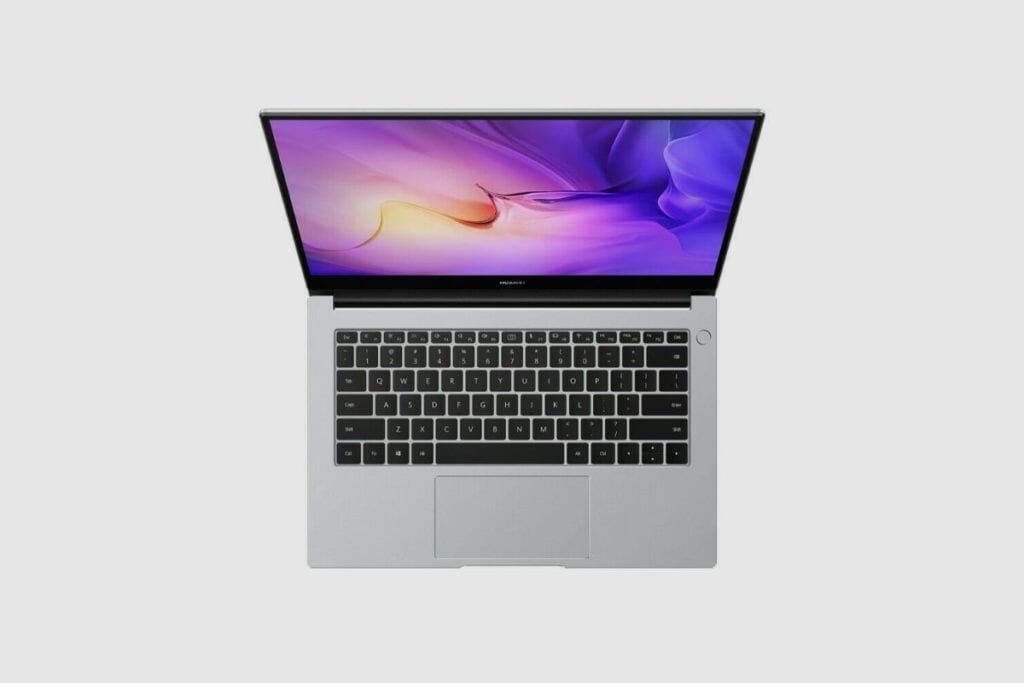 Battery Life
The Huawei MateBook D14 has a 56wh battery, which is not bad at all. The battery is not very strong, but it will last you a bit longer than most laptops would and while Huawei has advertised, it lasts about 10hrs on average after a full day's use.
On the other hand, I was only able to use the laptop for about 7.5hrs after I had the screen on 50% max brightness, as well as streaming some videos on YouTube and some light browsing. When I was gaming or editing videos with it, I was able to squeeze about 3hrs of use out of it. I believe that the battery lasts a bit longer because of its smaller screen.
Finally, the laptop comes with a 65w charger which can get you from 0-50% in less than 30 mins, as well as give you about 2hrs of use from 10 mins of charge. So, at least you should be able to top up the battery very quickly once it is low.
Is The Huawei MateBook D14 Thermals Good For Gaming?
Because of Huawei's latest 2 shark fin cooling technology, the Huawei MateBook D14 has excellent internal and external cooling. It has two shark fin fans with thinner, denser fins that produce better air flow and keep the system cool even when subjected to heavy loads. It also includes six sensors that monitor the laptop's thermals, allowing the system to dynamically scale the fan speed for optimal cooling.
This is an impressive method of combating thermal throttling, and they keep the laptop cool to the touch even when subjected to the most intense loads, such as gaming and video editing. The laptop never got too hot to the touch, which was very impressive. They should be able to keep the laptop cool and allow you to game for longer periods.
Is The Huawei MateBook D14 Keyboard Good For Gaming?
The Huawei MateBook D14 has a very nice backlit keyboard with very responsive and tactile keys. The Huawei MateBook D14 keyboard is surprisingly tactile and has a very satisfying bounce to it. I still don't think it is as nice as Lenovo's keyboards, but this one is not bad. Also, this keyboard is backlit, which gives it a big advantage over the MateBook D15, which does not have a backlit keyboard. It is almost as good as the MateBook X, but it is missing out on the forceful pushback that you get from the MateBook X.
Huawei MateBook D14 Price And Availability
I found the Huawei MateBook D14 on Amazon for $800, which is still a fair price to me. Especially when you factor in some of its impressive features. I also found this model in space grey colours on eBay for about $765.
Is The Huawei MateBook D14 Worth It For Gaming?
The Huawei MateBook D14 laptop is a very decent mid-range laptop. It's got a very impressive 1440p display, and it is relatively colour accurate. It has also got a durable battery with an excellent 65w charger which can charge its battery very fast. The CPU is also excellent and can handle very heavy workloads. This laptop is very suitable for video editing and photo editing; this is a content creator's dream.
However, for a gamer, this laptop is still not as good; it is not that the laptop can not play any games; it can. However, the problem lies in its distinct lack of a graphics card. At the same time, the CPU can carry some of the load required for basic and light gaming. It can't handle a lot of the "AAA" games that are being released and, as such, should not be considered a gaming laptop. However, if you plan on using this laptop for a lot of productivity tasks and maybe some light gaming, then this is the laptop for you.
If you want a laptop that is better suited for gaming than the Huawei MateBook D14, consider the Lenovo Legion 5 gaming laptop, which has an AMD Ryzen 75800H CPU and an NVIDIA GeForce RTX 3050i GPU. On Amazon, the Legion 5 costs $1100. It should give you a lot more power for gaming, but it lacks a 1440p display.
Conclusion
Overall, the Huawei MateBook D14 is a very impressive and decent laptop, it has a lot of good things going for it, like its amazing display and solid battery are all big pluses, but I still don't think it is the best laptop for gaming, and I think it may be better suited to being a productivity laptop.
Image Gallery – Is the Huawei MateBook D14 Good for Gaming?
References: Huawei Laptop.