Google is gradually becoming one of the most popular manufacturers of flagship devices. They are known for their quality devices that come at pocket-friendly prices. The Google Pixel 6 Pro smartphone is one of their latest flagship device models.
In this Google Pixel 6 Pro review, I will be discussing everything you need to know about this device. If you are considering purchasing this device as either a new Google Pixel user or you own an older model, and you are considering upgrading to the Google Pixel 6 Pro, this article will answer questions you might have before making an informed decision.
Related Post: Google Pixel 6 Review.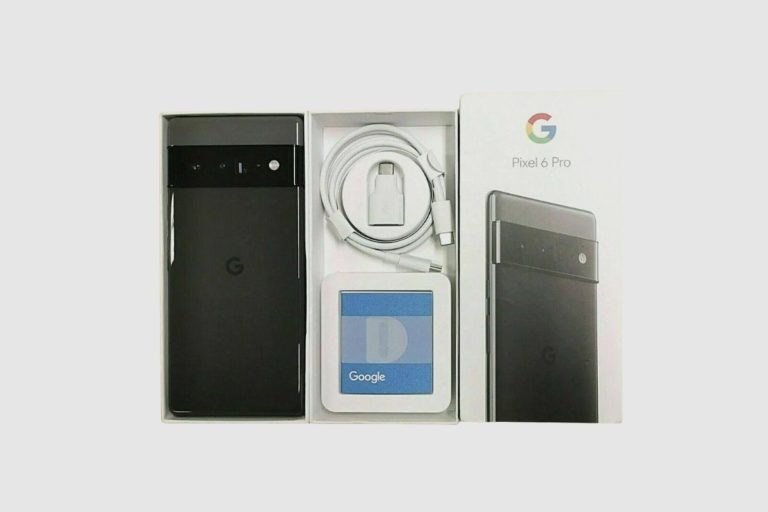 Unboxing the Google Pixel 6 Pro Smartphone
Here is a list of items you will find in the box of your Google Pixel 6 Pro:
The Google Pixel 6 Pro
1 USB type C cable
Paperwork
1 USB type c earbuds
Design
The design of the Google Pixel 6 Pro shows off a new design language for Google Pixel with its bolder corners and lines but with curvy glass around the back and front of the phone, all protected by Gorilla glass.
The punch-hole camera has moved to the centre of the screen, and the optical in-display fingerprint scanner's placement is nice towards the top of the lower third of the phone.
The dual-tone glass on the stormy black model looks great, and the camera visor really is the focal point of the back of this gorgeous phone.
The Google Pixel 6 Pro comes in three beautiful colours: Cloudy White, Stormy Black and Sorta Sunny.
Build Quality
One thing that is common with Google devices is that they are made with top-notch quality materials, and the Google Pixel 6 Pro isn't any different. The frame is made of polished aluminium all the way around except the top part, which has a plastic insert for letting millimetre wave 5g signals pass through.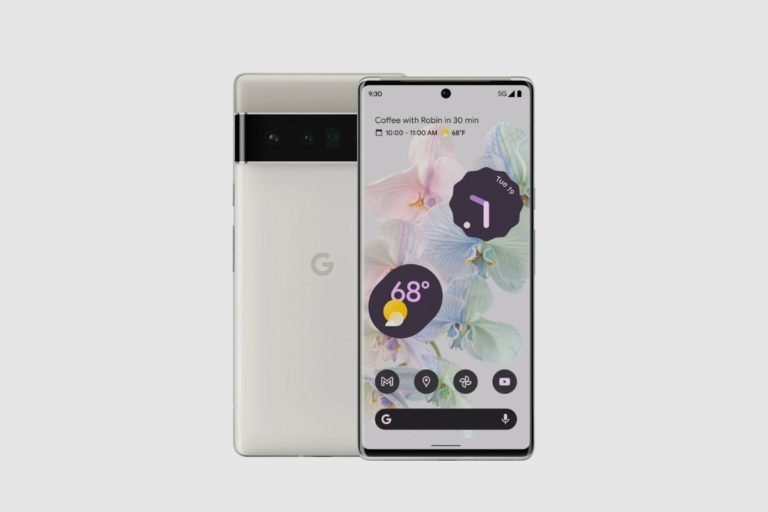 Display
Screen Specifications
| | |
| --- | --- |
| Pixel Density | 512 PPI |
| Resolution | 1440 x 3120 |
| Aspect Ratio | 19.5: 9 |
| Panel Type | LTPO AMOLED |
| Screen-to-body Ratio | 88.9% |
| Touch Screen | Yes |
Screen size
The Google Pixel 6 Pro has a 6.7-inch LTPO AMOLED QHD screen.
Refresh Rate.
The refresh rate of the Google Pixel 6 Pro can go up to 120hz and supports HDR 10 content.
Brightness
There is not much of an improvement with regard to screen brightness on the Google Pixel 6 Pro in comparison to the older Google Pixel 6. The Google Pixel 6 Pro gets bright enough to use under direct sunlight. When auto-brightness is turned on, it can produce full-screen whites up to 750–770 nits and content with lower average light levels (APL) up to 1000–1100 nits. Using the phone extensively outside may not be optimal because the 6 Pro can only keep its high brightness mode on for five minutes at a time every thirty minutes. The phone display will gradually dim after five minutes to a maximum manual brightness of 470 nits when auto-brightness is disabled.
Input Device
Keyboard
The Google Pixel 6Pro's keyboard is the dependable and approachable standard keyboard used on all Google devices. There are many input languages that the keyboard is compatible with.
In the settings of the mobile phone, you may easily change the default keyboard to any external downloadable keyboard of your choice.
Touchpad.
The touchpad on the Google Pixel 6 Pro operates really smoothly. It is still functioning fairly well despite its extreme sensitivity. Because of the rapid refresh rate, every action receives a speedy response, making the overall experience fairly pleasant.
Sound Quality
Speaker
The Google Pixel 6 Pro has two speakers that are used for stereo playbacks that produce good sound. With an emphasis on vocals, the bottom-firing speaker is louder than the earpiece, but overall the loudness is decent.
Microphone
The Google Pixel 6 Pro is equipped with three microphones that enhance the quality of audio zoom, noise cancellation, voice improvement, and stereo recording.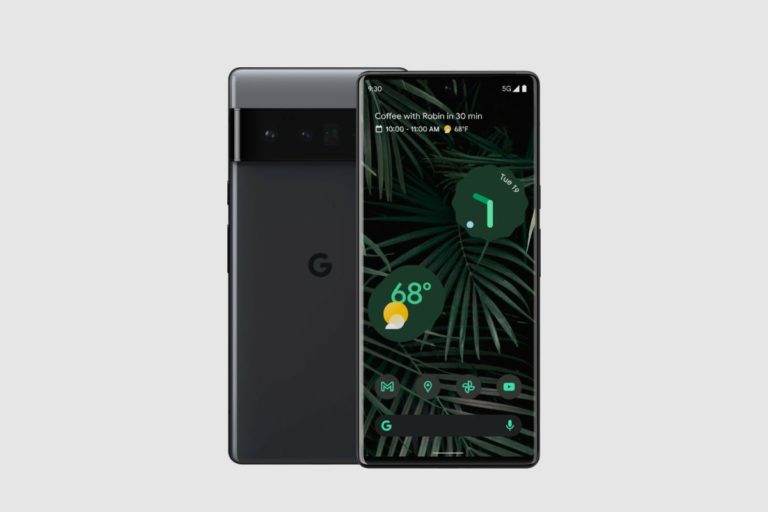 Performance
When you put together the great chipset and the amazing refresh rate of the Google Pixel 6 Pro, you are certainly getting some stellar performance with this device.
The Google Pixel 6 Pro is a great choice for you if you are looking for a flagship device that allows you to perform day-to-day tasks with ease, with no issue of lagging.
Processor
The Google Pixel 6 Pro uses Google's first custom tensor chipset made in collaboration with Samsung. It was designed by Google with a superior custom-built machine engine that allows for new software features that are optimized at the hardware level.
It uses the Octa-core (2×2.80 GHz Cortex-X1 & 2×2.25 GHz Cortex-A76 & 4×1.80 GHz Cortex-A55) processor paired with the Mali-G78 MP20 graphics with 12GB RAM.
This strong chipset and amazing graphics give you a nice overall performance experience.
The Google Tensor chipset paired with the 120Hz screen uses a lot of power, but since the thermals are decent, you do not have to worry about your phone getting unbearably hot.
Battery Life.
The battery life of the Google Pixel 6 Pro is good at 5003mAH battery capacity. This battery capacity is enough to last you at least 8 hours of use before it needs a top-up, depending on the activities you are performing on your device. The Google Pixel 6 Pro does not come with a power adapter, so if you do not already own one, you would have to buy one.
The charging speed is very conservative; even though it reaches 50% in 30 minutes, it still takes almost 2 hours to fully charge the phone. It does not support a full 30W charging.
The Google Pixel 6 Pro has 23W wireless charging support and up to 12W Qi-certified EPP charging. The charging speed is also poor with wireless charging, as it can take almost 4 hours to get a full charge which is very slow.
Features
In this section of the article, I will be discussing some features of the Google Pixel 6 that make it a great choice for a flagship device.
The Google Pixel 6 Pro has the first Tensor chipset. This chipset was fundamentally built on the snapdragon, which means that you get a very strong and capable processor, but it is not sustainable for gaming.
It has a larger 120Hz screen compared to its predecessor, beefed up camera hardware, and it comes with an Android 12 out of the box. It is arguably one of the most pleasing versions of Android yet.
The voice typing feature on the Google Pixel 6 Pro is so much smoother and does not require an internet connection to work. The speech-to-text model on this device is so great, and punctuation is added automatically. All you have to do when you are done talking is say send.
The Google Pixel 6 Pro is a fully ip68 water and dust-resistant rating. Hence, if you find yourself in a situation where your phone is covered in water or dust, you can be rest assured that it will still function properly.
The call screening feature is very pleasurable to use, especially if you are constantly plagued with endless spam calls.
It has revamped privacy features where you can keep tabs on all your apps and what they are actually up to.
Specification
| | |
| --- | --- |
| RAM (Memory) | 12GB |
| Storage | 128GB, 256GB, 512GB |
| CPU | Octa-core (2×2.80 GHz Cortex-X1 & 2×2.25 GHz Cortex-A76 & 4×1.80 GHz Cortex-A55) |
| GPU | Mali-G78 MP20 |
| Dimensions | 163.90 x 75.90 x 8.90mm |
| Weight | 210 grams |
| Colors | Cloudy White, Stormy Black and Sorta Sunny. |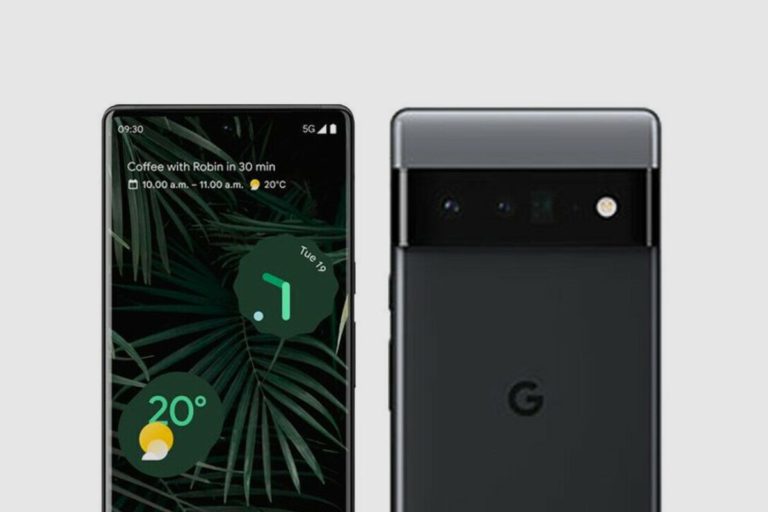 The Camera
Rear Camera
A 50-megapixel (f/1.85, 1.2-micron) primary camera, a 12-megapixel (f/2.2, 1.25-micron) camera, and a 48-megapixel (f/3.5, 0.8-micron) camera are all part of the Google Pixel 6 Pro's triple camera arrangement on the back.
The main and Periscope cameras have optical image stabilisation. In daylight, the Google Pixel 6 Pro performs very well. The HDR plus looks a little different, but it still produces great shots regardless. The camera app has four zoom modes; 0.7x, 1x, 2x and 4x.
The ultrawide camera's white balance is a bit inconsistent with the main cameras, but the shots turn out even better than their predecessors. The new camera sensor that is used by the Google Pixel 6 Pro can capture up to two and a half times more light than the earlier Pixel 5 series.
At night, the main camera can comfortably capture low light scenes without using the night sight shots as the night sight automatically kicks in by default when it needs to, and it works with any of the three cameras.
The rear camera also shoots 4k videos, and the 50mp camera can shoot 4k videos at 60 frames per second.
Front Camera
The Google Pixel 6 Pro sports a single front camera arrangement with an 11.1-megapixel sensor, f/2.2 aperture, and 1.22-micron pixels for selfies.
This camera shoots great selfies with nice details and pleasurable colour outcomes.
The video quality has significant improvement with 4k videos, which look really nice with great dynamic range and vibrant colours. You can record a selfie video up to 4k at 30 frames per second. There is a new voice enhancement feature that blocks out background noise, making the sound produced from the video a lot clearer.
Portability
The Google Pixel 6 Pro is quite huge at a 6.7-inch screen and weighs over 200g. Even though the phone is huge and weighs slightly more than other devices, it is still easy to use with one hand and because of the quality materials used in making it, very nice to hold.
Serviceability
The Google Pixel 6 Pro is a serviceable device as its parts can easily be found if there is a need to replace them.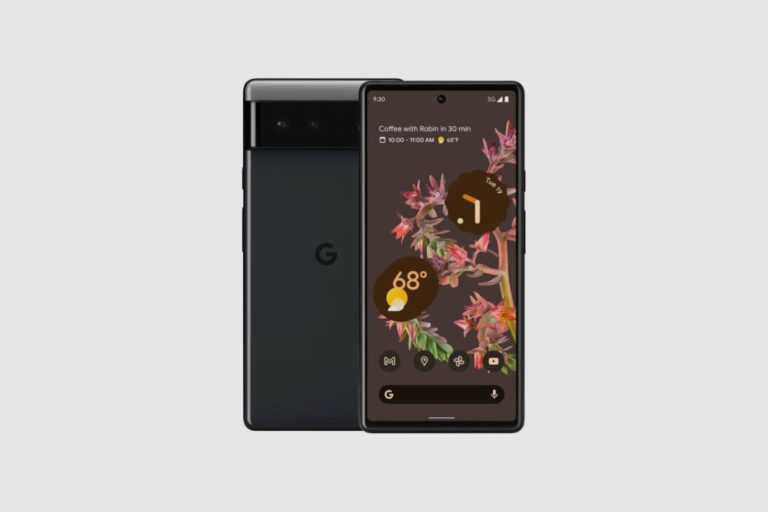 Connectivity
Ports
The Google Pixel 6 Pro has just one USB type c port that is used for charging and also doubles as the headphone port as it uses only type c earbuds.
Wireless connectivity
The specification of the wireless connectivity of the Google Pixel 6 Pro is provided below:
5G NR (Sub-6GHz and mmWave)
NFC
Ultra-wideband (UWB)
Bluetooth 5.2
Type-C port
WiFi 802.11.b/g/n/ac (2.4GHz + 5GHz)
Software
The Google Pixel 6 Pro runs on Android 12. The Material You design language, and wallpaper-based UX theming are included in the new Android version. It has a privacy dashboard that displays which apps are accessing the camera, microphone, or location on your phone. Along with the new Tensor chip, you also get a ton of new, updated widgets and a number of other helpful features.
The Live Translation tool, which can translate texts or even spoken words in real-time, is one of the fascinating new capabilities that Google is able to provide, thanks to the Tensor processor. Google added that Tensor has helped them make significant advancements in call screen and voice typing. It now responds to your orders more quickly and intelligently.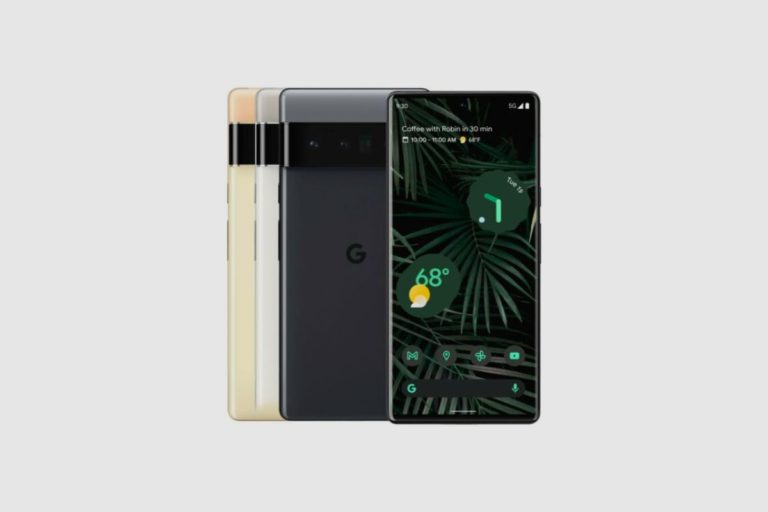 Pros
Quality materials are used in producing the Google Pixel 6 Pro
There is display visibility in direct sunlight
The new Google Tensor chip provides great performance and beautiful graphics.
Excellent pictures from the 4X periscope camera and much-needed upgrades to the still photographs and video captured by the Pixel camera
Beautiful user interface with lively colours; support for longer firmware updates (3 years for the OS, 5 years for security); On-device voice-to-text processing and newly supported voice typing are fantastic.
Presence of Autofocus
Cons
Slow charging speed
The box does not come with a power adapter
The HDR plus needs some adjustments, so it will be more consistent with the other cameras.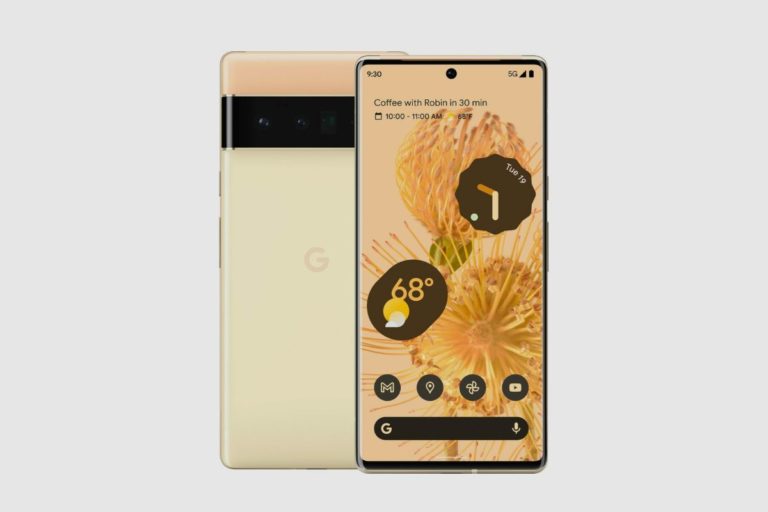 Buyer's Guide
The Google Pixel 6 Pro is a high-grade flagship device with a very beautiful design and is ip68 rated against water and dust. It is a great device for performing everyday tasks with capable cameras. However, if you are big on gaming, the bad news is that this device is not the best in performance when it comes to gaming.
How much is the Google Pixel 6 Pro?
The Google Pixel 6 Pro costs around $900 normally, but you can get it for about $650 on Amazon. The exact cost of the Google Pixel 6 pro is dependent on where you are buying it from.
Google Pixel 6 Pro available series
The Google Pixel 6 is available in three different series: the Pixel 6, the Pixel 6a, and the Pixel 6 Pro; each series has different features and specifications. In terms of memory and storage, the Pixel 6 has 8GB of RAM and 128GB and 256GB of storage, while the Pixel 6a has 6GB of RAM and only 128GB of storage. The Pixel 6 Pro has 12GB of RAM, 128GB, 256GB and 512GB of storage.
Is the Google Pixel 6 Pro Worth Buying?
The Google Pixel 6 Pro is a great choice for anyone looking for a powerful and capable smartphone. It offers a great Android experience, with a bright and clear display even in direct sunlight. The cameras are also very good, making it a great choice for anyone who wants to take great photos and videos. Also, the battery life is quite good, but not the best in its class.
Nevertheless, with its battery power and overall performance, the Google Pixel 6 Pro is definitely worth considering.
3 Alternatives to the Google Pixel 6 Pro
OnePlus 10 T:
The OnePlus 10T is a good alternative to the Google Pixel 6 Pro. It lacks Hasselblad branding and has a 50MP primary camera powered by a Snapdragon 8 Plus Gen 1 SoC. The performance-focused flagship is also eligible for four years of security patches and three years of OS updates, which is still quite a bit longer than the new Pixels' year.
It provides up to 16 GB of RAM and has an optional performance mode that pushes the capabilities of the OnePlus. Unfortunately, there is only a single IP rating available, and it is only IP54 for the North American model. However, if you're looking for pure power, the OnePlus 10T is still an excellent choice.
Google Pixel 6a:
the Google Pixel 6a still offers the same Pixel software experience. It features a hybrid dual back camera system that combines the tried-and-true 12.2MP lens from the Pixel 5 with the 12MP ultrawide from the Pixel 6 series is also included in the Pixel 6a. It has an IP67 rating and uses a 4,410mAh battery.
The Pixel 6a has made a lot of advancements, but it is far from flawless. The 6.2-inch display only has a 60Hz refresh rate, and Google substituted a 3D thermoformed composite for the Gorilla Glass back panel (no 90Hz or 120Hz here). There is no wireless charging, and the slow 18W cable charging limits the solid battery life of the Pixel 6a.
Oppo Find X5 Pro:
The Find X5 Pro, which costs around £1,049, is one of the better 2022 flagships. A 5,000mAh battery, a rapid 80W wired charger, and a Snapdragon 8 Gen 1 CPU are all features of the Find X5 Pro.
Additionally, you have high-end extras like a 120Hz QHD+ OLED screen, 50W wireless charging, and an IP68 rating. The phone does not feature a long-zoom camera, but it does have two outstanding 50MP cameras and a 13MP 2x telephoto camera. However, it is not sold in the US.
Conclusion
Overall, the Google Pixel 6 Pro has great features for a flagship device with the beautiful Android 12 experience you get, a high refresh rate, capable cameras and decent battery life. Although the charging speed is poor, it is something you can live with.
If you are big on gaming, you should totally avoid this device, as the gaming experience is quite unpleasant.
FAQs – Google Pixel 6 Pro Review
Q: Does the Google Pixel 6 Pro have a headphone jack?
A: No, it doesn't have a separate headphone jack. It uses the USB type c charging port as the port for headphones as it just supports USB c earphones.
Q: How Much is the Google Pixel 6 Pro?
A: It costs around $900, but you can get it for around $650 on Amazon.
Q: Does the Google Pixel 6 Pro have autofocus?
A: Yes, it does.
Q: Is the Google Pixel 6 Pro waterproof?
A: The Google Pixel 6 Pro is ip68 rated against water and dust, making it a waterproof device.
Q: What colours do the Google Pixel 6 Pro Have?
A: The Google Pixel 6 Pro comes in three beautiful colours: Cloudy White, Stormy Black and Sorta Sunny.
Image Gallery – Google Pixel 6 Pro Review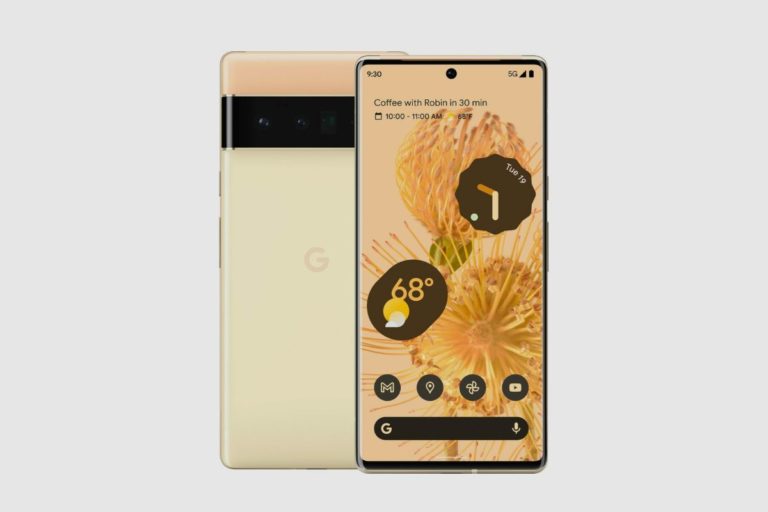 References: Pixel 6, Google Pixel, Google.