The Kindle Fire HD 10 tablet is one of Amazon's tablets. It's a decent, affordable tablet device and the best for accessing Amazon content, such as Kindle books, Prime Video movies and TV shows, and Audible audiobooks. Other well-known streaming services like Netflix, Disney Plus, Hulu, and HBO Max are also accessible.
The tablet has a 10.1" screen, and it has 4GB RAM, 64GB ROM and an HD display. Since this tablet is primarily used for streaming, listening to music, reading and going through some light work, I would be going through 15 of the best earbuds for this tablet just to give you some listening options you can jam with while you work, but I won't be giving the obvious candidates like Airpods Pro or Pixel Buds because we know those earbuds already really good.
So, if you're looking for a great pair of earbuds to use with your Kindle Fire HD 10, then this article is for you.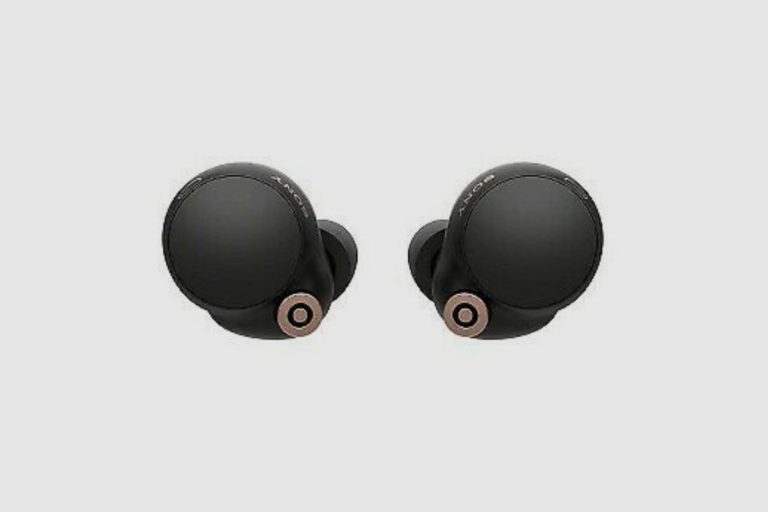 The Sony WF-1000XM4 is a great earbud with excellent sound quality. It's got incredibly clear highs, in-depth midranges, sharp vocals, and potent low-end bass; these earbuds sound incredible. I liked how they have their own supporting LDAC codec and V1 integrated processor. They sound natural and well-rounded, have a wide frequency response, and can faithfully reproduce the entire audio spectrum.
The bass from these earbuds stays in the bass spectrum and does not bog down into the relatively high-frequency ranges. They have a very sleek and modern appearance and deliver calls that are crystal clear. There's also an app for adjusting the EQ settings and ANC levels. So, when I found them on Amazon for $250, I knew they were the real deal.
Grado's GT220 true wireless earbuds are among the best-sounding models I've encountered. With adequate battery life and charging time, they're ideal for enjoying music on the go or for some intense listening sessions at home.
They're aimed at music lovers who want to hear Grado's unique sound from a truly wireless brand that prioritises sound quality over all else. Therefore the absence of ANC and control app functionality shouldn't be a dealbreaker. I think even at $260, the sound alone should justify the price of admission.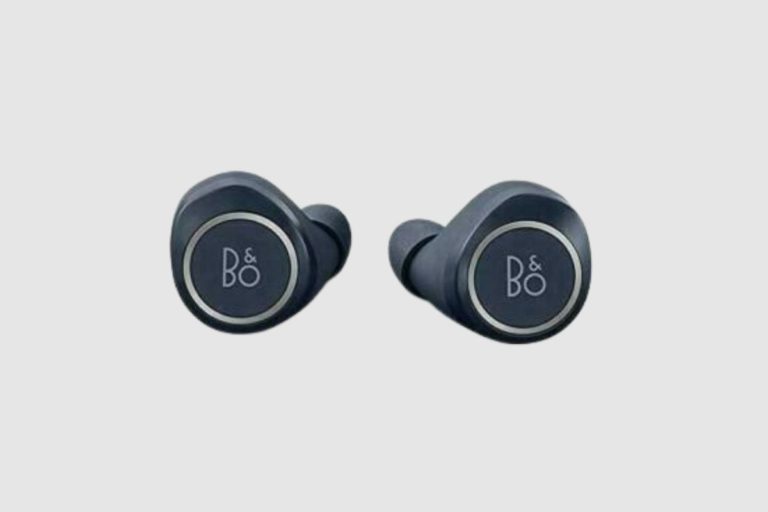 The Bang & Olufsen Beoplay earbuds are among the best on the market, with active noise cancellation technology built in. They deliver clear audio performance with comprehensive sound reactions. The Beoplay earbuds are true wireless earbuds that let you enjoy music while on the go.
They have a built-in battery that provides a maximum of 6.5 hours of playtime on a single battery charge and come with a handy wireless charging case. It also has built-in EQ configurations for changing your music styles with Biosonic tuning inside the B&O app.
These wireless earbuds also include six built-in mics with beam-forming tech for concise hands-free calls while on the move. These pairs are $330 on Amazon, and they are by far the most expensive pair I have found so far, but they are well worth it.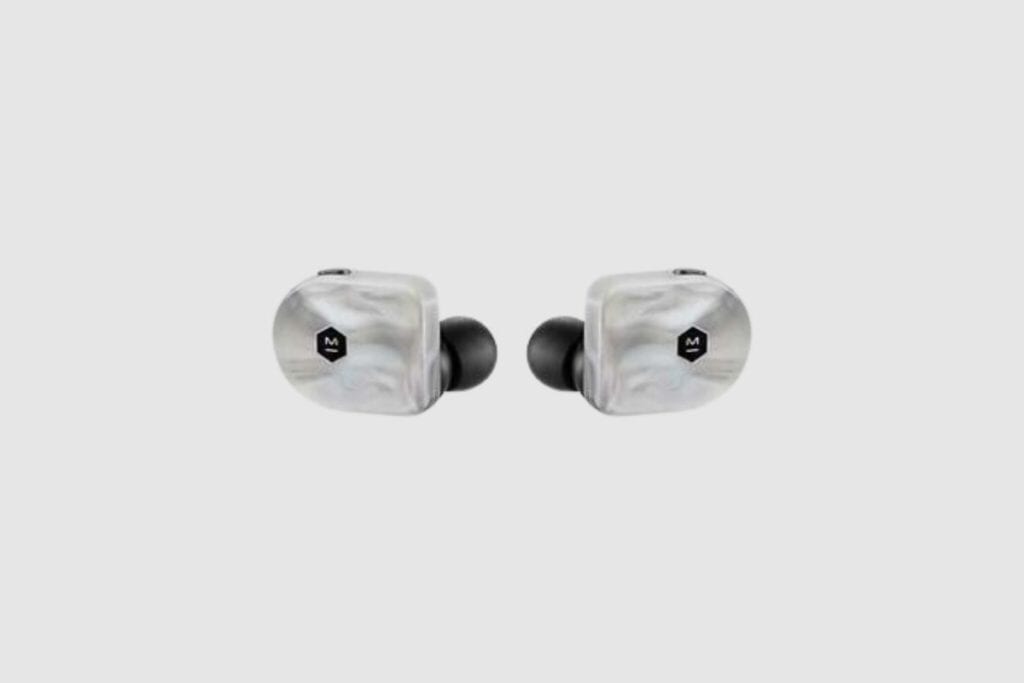 4. The Master and Dynamic MW08
The Master & Dynamic will captivate you with its design and hold you in with its effectiveness. ANC and its "Awareness" ambient mode function well, battery capacity is adequate even with active noise cancellation, and audio quality is solid. Given that the MW08 is currently more expensive than the AirPods Pro, this is to be expected. However, what you get in exchange, is a much better design, with earbuds made of ceramic, aluminium, and stainless steel rather than plastic, and it shows in its pricing, costing upwards of $300.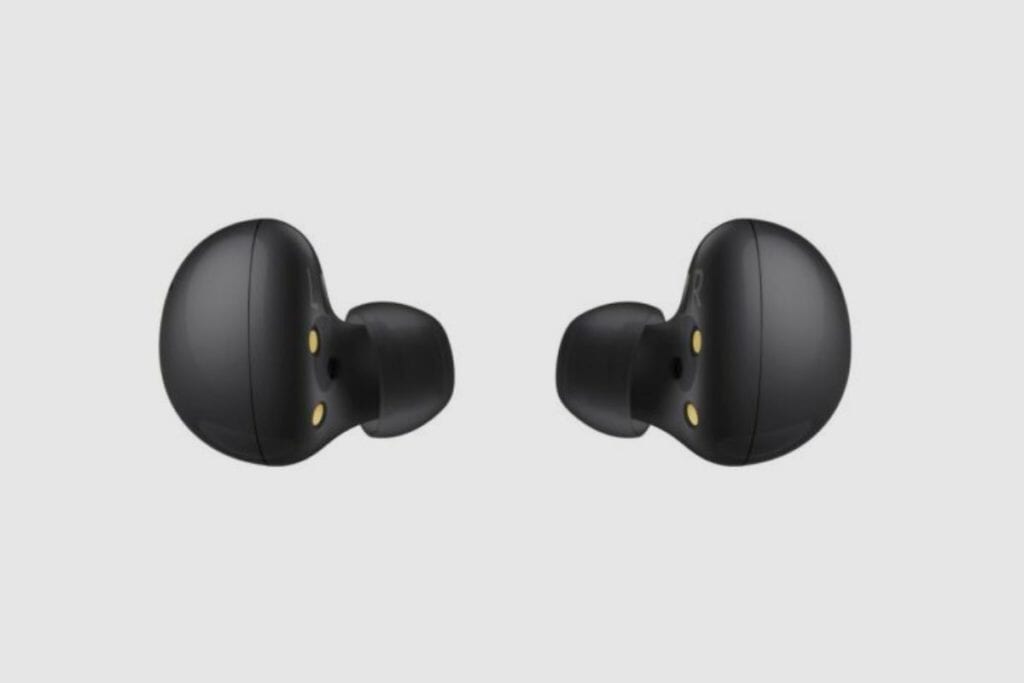 The Samsung Galaxy Buds 2 are a great bass earbud that also has active noise cancellation. I liked the improved comfort and fit of these earbuds over the previous generation earbuds due to their smaller design.
It also has touch controls that allow you to handle your songs and answer calls with the tap of your finger. You can also switch your wireless connection between your Galaxy device, tablet, phone, or PC in an instant. These earbuds produce extremely clean and impactful sound, with some really sharp notes and heavy bass performance.
The Galaxy Buds 2 deliver extremely punchy notes and sound fantastic at higher volumes. Overall, even though they cost more than $200, the Samsung Galaxy Buds 2 are excellent. I still believe they are worthwhile.
6. Jabra Elite 85t
The Jabra Elite 85ts are among the best earbuds with a bass-forward sound signature. These earbuds can produce extremely punchy beats with reduced deep bass, making them ideal for fans who enjoy hip-hop music. The highs and mids are sharp and distinguished, and the sub-bass is expressed well.
I had a great time playing music on these earbuds, and you can customise the audio via the app. The 85ts also includes Jabra's active noise cancelling technology, which helps to smooth out all ambient noise, as well as a built-in microphone for making crystal clear calls while on the go.
The earbuds last for up to 5.5 hours with active noise cancellation turned on and 20 more hours with the charging case. On the whole, the Jabra Elite 85ts are among the best earbuds around, and I would highly recommend them, especially when they cost just over $130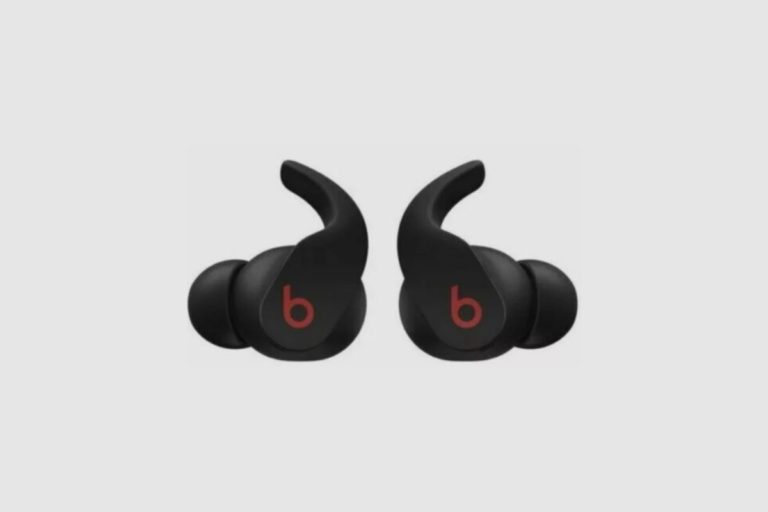 7. The Beats Fit Pro
The Beats Fit Pro are some of the best earbuds for outdoor sports, featuring high dynamic bass performance. These wireless music earbuds are intended to be flexible, safe, and offer all-day stability and comfort. The Beats Fit Pro offers powerful riff audio performance, custom-tuned sonic drivers, and spatial sound with vibrant head tracking for exciting music performance.
The Beats Fit Pro earbuds have two different listening modes: active noise cancellation and transparency mode, which allows you to hear ambient noise around you. Lastly, Apple's H1 chip is present in the Beats Fit Pro for automatic control and audio sharing with high-quality music streaming. Even though they aren't outrageously expensive, these are still a great value at $130.
8. The Sony WF-XB700
The Sony WF-XB700 are light and comfortable, with a great seal within the ears that effectively block noise. The XB700s has an impressive battery life, with up to 9 hours of life on a single charge and a maximum of 18 hours when you add the charging case. I also appreciate the fact that they are IPX4 water-resistant and can be worn in the rain.
I also enjoyed the quick touch feature, which lets you quickly communicate with your smartphone's voice assistant while on the go. They also support hands-free calls while on the go and are completely wireless. The bass is punchy, and the sound isn't distorted at higher volumes. These are easily one of the best earbuds around, and at $89, it's an absolute steal.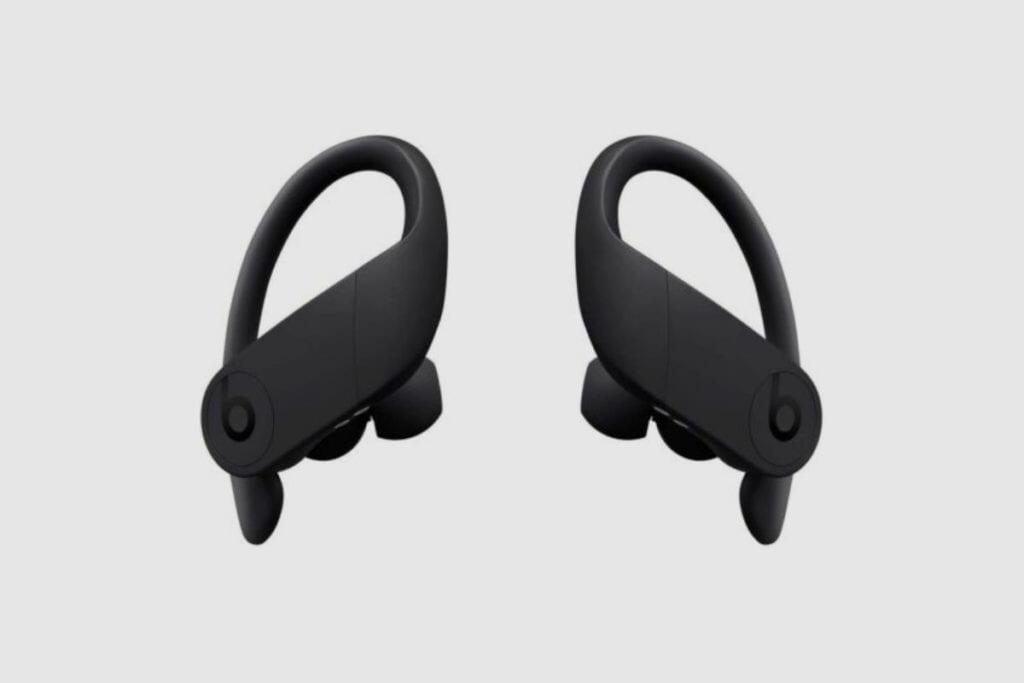 9. Powerbeats Pro Earbuds
With high-performance wireless earbuds that produce profound punchy bass and concise beats, the Powerbeats Pro is designed for excellent sound performance in open areas. They are ideal for high-intensity sports and fitness centres, where you can jam music and actually hear the beats.
They offer as much as nine hours of playtime time on a single charge, far exceeding the average wireless earbud, and a maximum of 24 hours if you include the charging case. Moreover, Apple's H1 chip and Class 1 Bluetooth are included in the Powerbeats Pro earbuds for superior-quality wireless Bluetooth streaming. These are some of Beat's best bass earbuds, and they work with both iOS and Android devices. I found this model for only $112; you just have to get them.
10. The JBL Club Pro Plus
The JBL Club Pro Plus are some of the best bass earbuds I've used in a while; they are made to perform with thick, rich bass. These JBL earbuds have some of the most powerful, punchy bass I've ever heard, producing incredibly tight lows and lovely beats. These earbuds are excellent for music genres like EDM, rock, and hip-hop, in which the bass could shine.
These earbuds also offer a high level of vocal performance clarity, and I could hear the vocals in all of their sharp detail and precision. The active noise cancellation technology in the JBL Club Pro Plus earbuds isn't the best I've heard, but it does provide some degree of clarity and background noise reduction for comfortable listening. I discovered it on Amazon for $104, which strikes me as a reasonable price.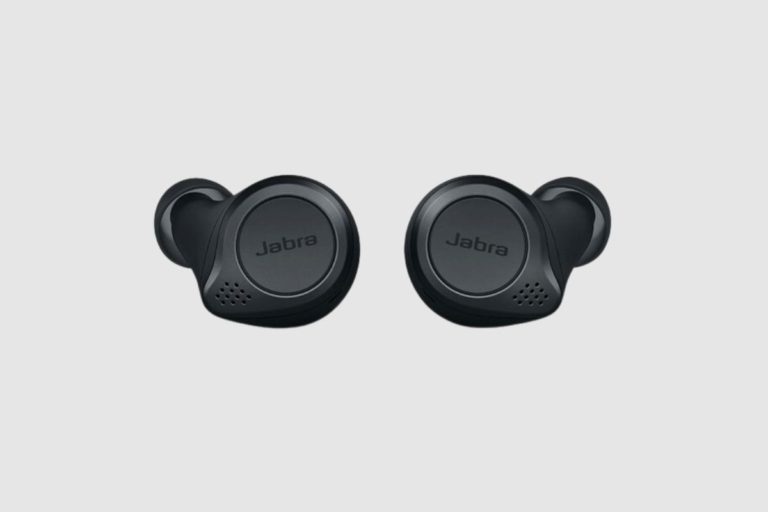 11. The Jabra Elite Active 75t
The Jabra Elite Active 75ts are, without a doubt, one of the best bass earbuds available, delivering extremely powerful and deep bass. Some people may find the bass to be too intense, but if you enjoy bass and EDM music, these earbuds will definitely add to the beat music with tight, punchy beats.
Furthermore, these earbuds are significantly improved over their forebears, the Jabra Elite 65ts, and are far more comfortable to wear and fit firmly inside your ears. The ability to change the EQ settings while on the go using the Jabra Sound plus app, and customise the tunes to your personal listening profile, is one feature that distinguishes the Jabra Elite 75ts. I found this model on Amazon for $112, which seems like a fair price to me.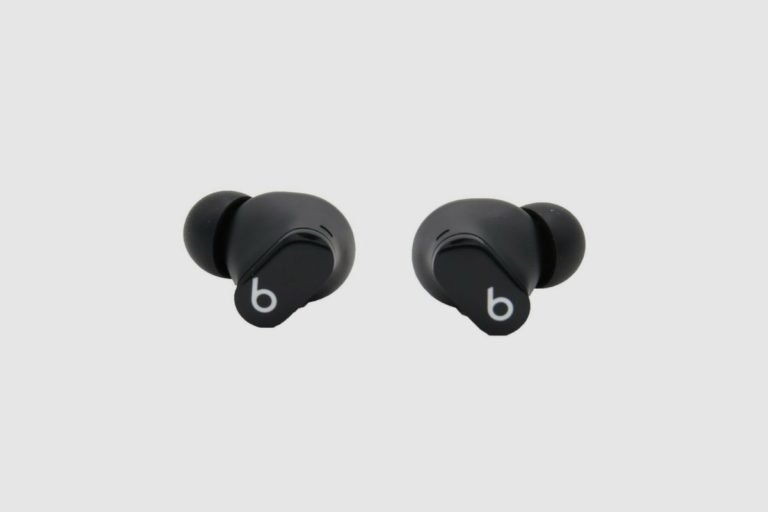 12. The Beats Studio Buds
The Beats Studio buds are among the best bass earbuds available, with extremely deep bass and outstanding sound quality. At elevated sound levels, these earbuds play music loud and clear without distortion, and the bass is powerful and deep enough just to add a big punch to your audio experience.
These earbuds have a strong wireless Bluetooth connection and constantly generate clear music. They also have an impressive audio battery life of up to 8 hours and a combined amount of 24 hours when charging inside the case. They are IPX4 water-resistant for outdoor activities. So, if you're searching for some of the funkiest earbuds for sports activities, the Beats Studio buds are a must-have. So, when I found them on Amazon for $68, I knew I had to have them.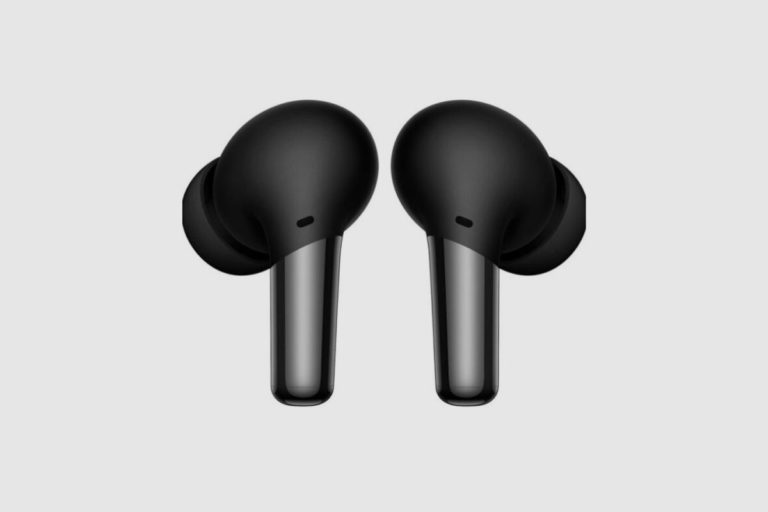 13. OnePlus Buds Pro
It has a stylish design that goes well with any OnePlus device, as well as excellent sound and some of the best active noise cancellations in the category. OnePlus's users benefit from exclusive features such as low delay mode for phone gaming and Quick Pairing for immediate connections with OnePlus devices.
There's also Warp Charge, the most powerful charging tech I've seen, capable of providing 10 hours of use on a 10-minute charge. You'll need it because ANC playtime is as limited as the Airpods Pro, which lasts only 4.5 hours. At the very least, you know it will not take too long for these buds to get energised before they can get you rushing out into the world. They only cost $126, which isn't that bad, to be honest.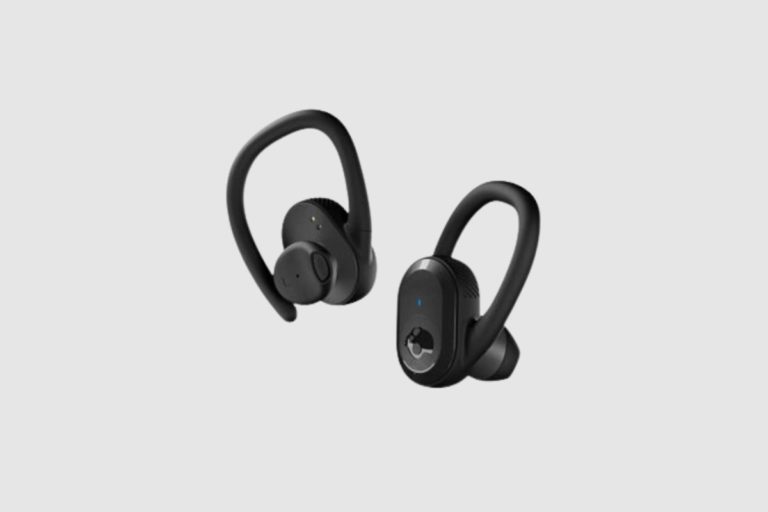 14. Skullcandy Push Ultra True Wireless Headphones
These earbuds are designed to deliver a lot of basses and have a pretty riff sound signature. Although the bass can muddy the midranges, I liked the sub-bass and midrange performance of these earbuds. With profound punchy beats, they are ideal for Dance, rock, and hip-hop music. I also liked the comfortable fit of these earbuds because they are extremely comfortable to wear and don't cause ear fatigue.
Moreover, these earbuds are IPX4 sweat and water-resistant and feature dual mics for clear hands-free calls. I also enjoyed using either bud in solo or dual mode to listen to music, and it was nice. All in all, these earbuds are pretty good and picking them up for $100 makes them feel even better to me.
15. The Soundcore Liberty P3i Hybrid
The Soundcore Liberty P3i Hybrid earbuds provide an intense and tight bass. These earbuds are excellent for listening to hip-hop and rap music, and they perform admirably with bass-heavy sounds.
They perform much better for hip-hop, House, and bass-heavy tracks and can deliver a great deal of volume without significant distortion. The Liberty 3 earbuds have decent battery life and can provide 6-7 hours of playback time in LDAC mode with active noise-cancelling turned on.
The earbuds case can also be charged wirelessly or with a USB-C charger. So, if you're looking for a pair of earbuds that can produce truly deep and powerful sound, look no further than the Liberty P3i and at $59, it is a real steal.
Conclusion
In conclusion, with these 15 Best Earbuds for Amazon Kindle Fire HD 10 tablets, you should be able to find the perfect pair to use with your Kindle Fire HD tablet. All of the earbuds on this list are great choices, and they come in various price ranges to fit any budget.
I hope you found the article helpful, and I wish you the best of luck in finding the perfect earbuds for your needs.
FAQs – Best Earbuds for Amazon Kindle Fire HD 10 Tablet
Q: Do earbuds work with Amazon Kindle Fire?
A: Amazon Fire tablets can be paired with Bluetooth-enabled wireless devices like speakers, headphones, keyboards, and mice.
Q: Why won't my wireless earbuds connect to my Amazon Kindle Fire?
A: Check to see if your Bluetooth is on and in pairing mode. Swipe down from the top of the screen on your Kindle Fire to reveal Quick Settings, then tap Wireless. Click Bluetooth. Tap "On" next to "Enable Bluetooth."
Product Image Gallery – 15 Best Earbuds for Amazon Kindle Fire HD 10 Tablet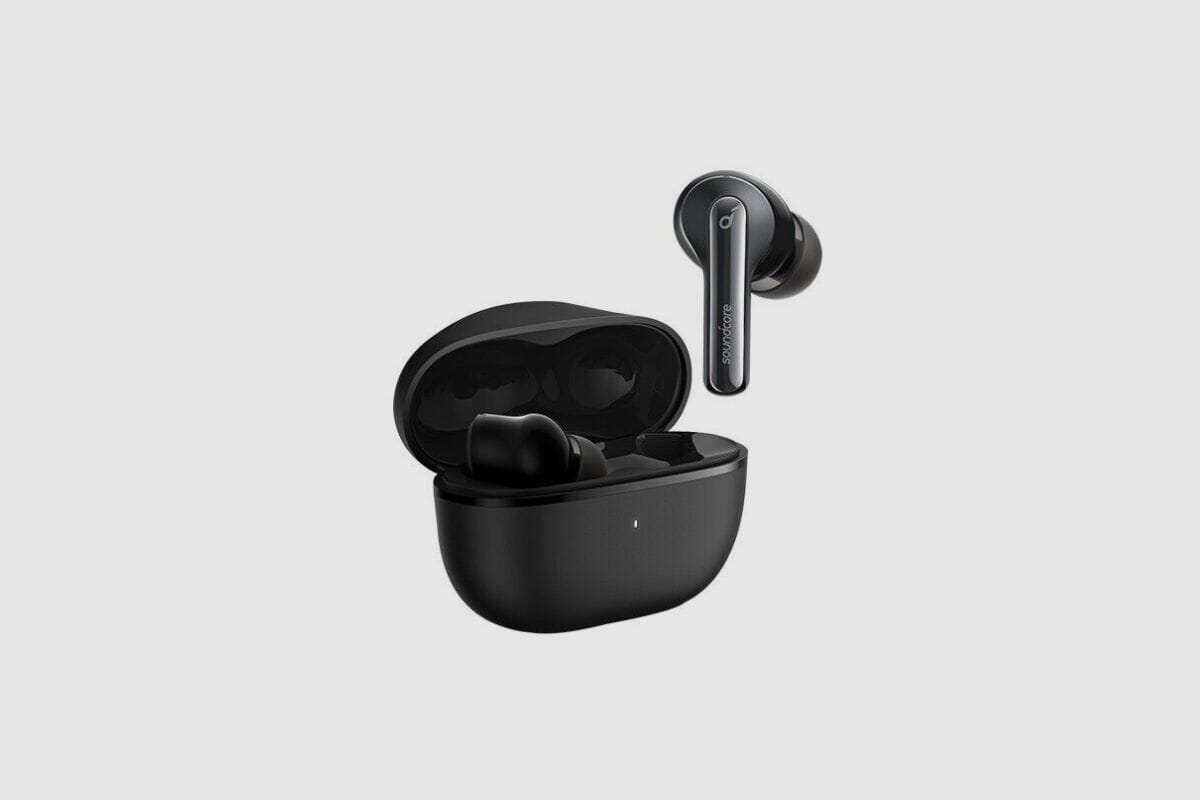 References: Earbuds.