Whenever I look at this super thin and light Ultrabook, a phrase comes to mind; "small but mighty". That's exactly what you're getting when you purchase the Dell XPS 13 is a really small system but has a lot of go. When this one came, I knew one thing: this was always going to be an incredible competitor to the MacBook Pro 13 inches. 
It is really a standout; the variation in the core processor was also a very nice touch; you know what it was, a touch dell made a serious push.
They somehow managed to shove up to six cores onto this very tiny laptop, and that was no small task. They have all been designed with 11th generation corei5-1135G7 and corei7-1165G7. This has to be one of the fastest laptops on the Ultrabook market. It was able to sustain up to about 4.7Ghz, which is incredible for such a small laptop.
All that power allows you to render video easily, run code and even edit videos quickly without encountering lag. Not to sound like a sales boy, but it is a good laptop for what it is. This is a productivity laptop, and with all the good things about it, it's hard to say anything bad about it, especially if you're an upcoming photographer or cinematographer. It will get you on your feet and get you to make movies and produce beautiful pictures in no time.
Now I know what you guys must be thinking, this must be the greatest laptop ever made, especially with how I have talked about it right, and you would be forgiven for thinking it was. However, this laptop is not the greatest thing out there.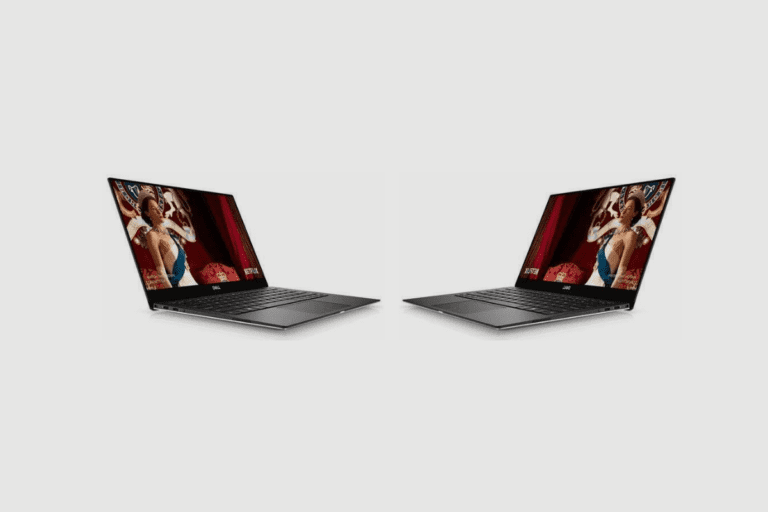 Is Dell XPS 13 Good for Gaming?
The Dell XPS 13 is not a gaming laptop. It is not powerful enough to run most new games on high settings. However, it can run some older games and less demanding games on lower settings.
Permit me to explain my reasons in detail.
The GPU
Now, it's easy to forget that creating current versions of games, especially AAA games that come out now, are built on some of the strongest creation engines out there. It's a very complicated process to design games things like "Ray tracing, particle effects, and DLSS support are all things the latest games are incorporating to give you the best and most photorealistic images around. It's all becoming very complicated under the hood, but you know the one thing that isn't complicated?
It's what we can see with our eyes, and that's the graphics on display. A lot of the best games out there require some of the most powerful graphics cards out there.
To process all these games with all the max settings and bells and whistles enabled you to need a really good graphics card, and that's where the Dell XPS 13 falls short. It has an integrated Intel Iris xe processor, and that is not the greatest graphic processor, not even close.
So, here's what I meant by "it depends" the XPS 13 can play some games, but they have to either be older games or not be the most graphically intensive games out there.
You can't run the big shiny AAA games out there. However, playing the Doom eternal was running at about 30fps which is average at best.
For shooters like Rainbow six siege, we could get like 70fps which was good but if you now compare it to actual gaming laptops like the Alienware's which can hit at least 120fps on shooters, you quickly understand why you're getting shot at before you can even see who shot you.
You can't play competitively with it, so what's the point of getting it? If you have plans to use this laptop to game a lot or as your primary source of entertainment, you're better off getting the Razor Blade Stealth GTX which is around the same price point.
The Display
Now, this actually comes with two different displays; there is a full HD display at a 60hrtz refresh rate which is alright but not perfect, but for an additional $300, you could get the 4K display.
However, the price point aside, the 4k display is a bit unnecessary and it only drains the battery faster. This is because at that screen size, it is very hard to tell the difference between 4K and FHD, and when you don't have a strong enough GPU, you can't even enjoy the 4K gaming option.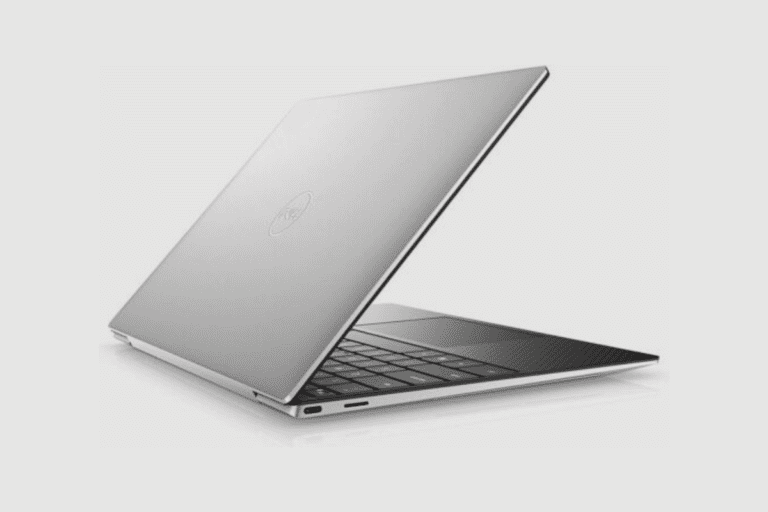 Is The Dell XPS 13 Laptop Worth it?
As a productivity laptop, the Dell XPS 13 laptop is very much a good choice if you are a photographer, video editor, or writer. You will find a lot of good things about it. It was easy to see why this laptop is so celebrated as the best for working and schooling.
Its sleek and nice design always made it a standout, and its soft yet snappy keyboard is really good for those of us that love typing for long periods. However, if you are a gamer, this is not for you.
Is The Dell XPS 13 expensive?
The Dell XPS 13 laptop is a bit on the high side but this is a good laptop and the corei7 version cost about $1000 on Amazon so it's a good choice.
Is the XPS 13's Battery good?
The XPS 13 has a 56whr battery which is not bad but isn't necessarily that good either. With the normal FHD screen, we got about 9 hours of watching videos on YouTube and about 2 and a half hours while gaming.
While on the 4K screen, we got about 5 hours on YouTube and about an hour plus while gaming on it. So, clearly, the laptop's battery isn't the best on a 4K screen, but the FHD screen is much better.
Conclusion
The Dell XPS 13 laptop is a very good laptop. Its 11th generation 6-cores design makes it arguably the most powerful Ultrabooks out there, and it will allow you to release your creativity at a good entry-level price. 
It is ultimately a good laptop. However, as a gaming laptop, it falls behind the more advanced designed gaming laptops out there with dedicated and more recent graphics cards. Although if you plan to work and you occasionally fire up one of your favourite classics then you will get the most out of it.
Product Image Gallery