In a striking development, Sam Altman, former CEO of OpenAI, is set to join Microsoft's advanced AI research team. This move follows a tumultuous weekend that saw Altman's abrupt departure from OpenAI and speculated negotiations for his return, which ultimately fell through.
OpenAI's Leadership Upheaval
OpenAI's board, citing a lack of transparency, announced Altman's removal. Speculation of his return was fueled by investor and employee support, but these talks did not lead to his reinstatement. Mira Murati was promptly appointed as the interim CEO.
Microsoft's Strategic Move
Microsoft CEO Satya Nadella confirmed that Sam Altman and OpenAI co-founder Greg Brockman will spearhead a new AI research initiative. This decision underscores Microsoft's commitment to AI innovation and its strategic partnership with OpenAI.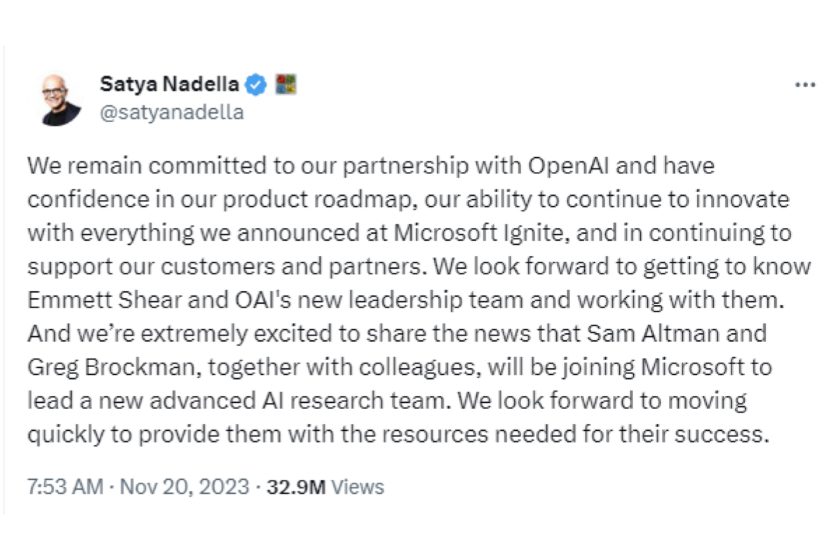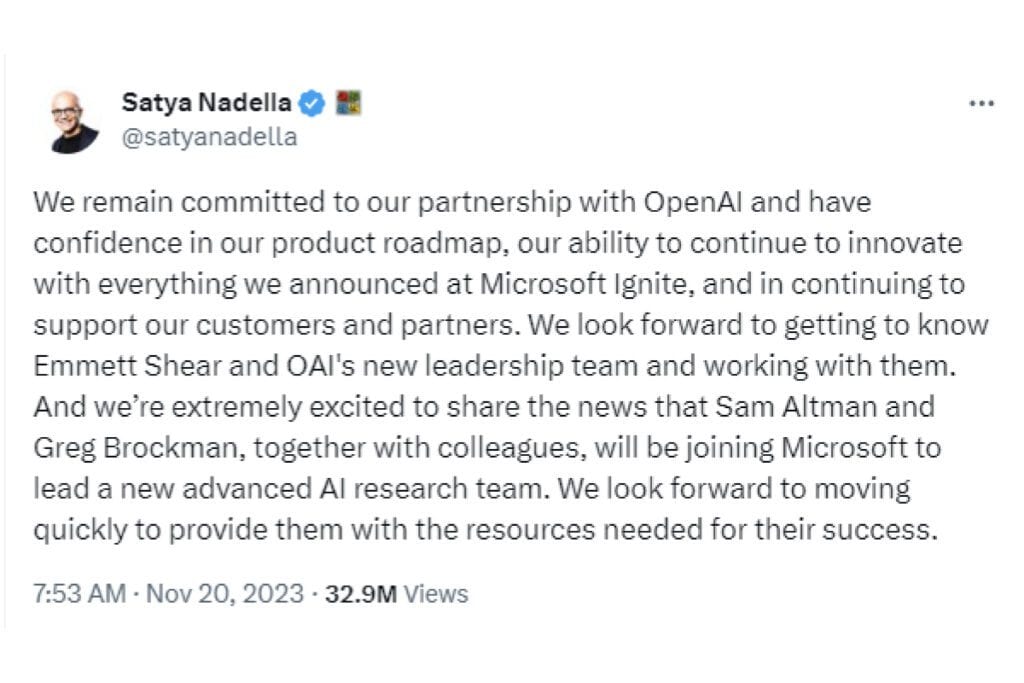 The Breakdown of Return Talks
Negotiations for Altman's return to OpenAI were brief, leading to the appointment of Emmett Shear, former Twitch CEO, as Altman's permanent replacement. This move aligns with Microsoft's broader strategy and its ongoing relationship with OpenAI.
Opinion: (The AI Labyrinth: Leadership, Innovation, and Change)
Altman's transition to Microsoft may fuel significant AI advancements, reinforcing the tech giant's AI ambitions. Shear's leadership at OpenAI, marked by a commitment to transparency and an independent investigation into recent events, signals a new direction for the company.
What's Next?
How will Altman's expertise influence Microsoft's AI research, and can Shear lead OpenAI to a future of renewed trust and innovation amid the highly competitive and scrutinized AI industry?
Source: https://uk.finance.yahoo.com/news/former-openai-boss-sam-altman-090038570.html