The Futuristic Turing Phone is now available for Reservation.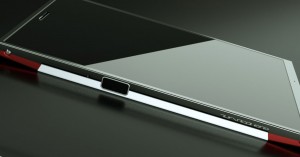 Turing Robotics Industries has finally made the Turing Phones a reality; Beowulf, Cardinal, Pharaoh Models respectively.
With the Turing Phones, the future truly belongs to the bold. The phone is truly unique in style.
The Turing Phone's frame is made up of the liquid-metal alloy that the company is calling "Liquidmorphium." It's an amorphous alloy of zirconium, copper, aluminium, nickel and silver that's supposedly stronger than steel.
The Turing Phone is a 5.5-inch smartphone, but it's like nothing you've seen before. It has a sharply curved, multi-colour shell, and a patterned back, borrowed from spaceship designs.
The phone is also extraordinarily waterproofed with a modern technology.
According to Turing Robotics Industries, the countdown is over. Wherever you are in the world; you can now reserve your Turing Phone!
Reservation of the Turing Phone will be available between 12:00PM EDT on July 31st through 11:59PM EDT on August 13th. Reservations will be tracked via your email address. You may reserve up to four phones per email address.
The reservation is by going to their website (Turing Phones):
1. Go to www.turingphone.com
2. Click on "reserve" on the left
3. Choose from Beowulf, Cardinal, and Pharaoh Models
4. Choose your desired storage (16gb, 64gb, 128gb)
5. Fill in your contact details (no credit card required)
Enjoy the Futuristic Turing Phone collections.
Summary

Author Rating
Brand Name
Product Name