Tesla Recalls – 90,000 Model-S Cars to Check Seat Belts.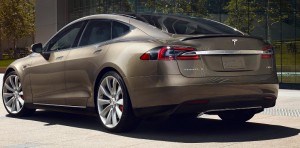 Tesla Motors Inc. has said it's conducting recalls of all its 90,000 Model-S cars because of a report of a faulty front seat belt (not being properly connected). The recall is currently the company's largest-ever.
According to source (Bloomberg): "Tesla recently found a Model S in Europe with a front seat belt that was not properly connected to the outboard lap pretensioner," the company said in an e-mail to customers Friday. "This vehicle was not involved in a crash and there were no injuries. However, in the event of a crash, a seat belt in this condition would not provide full protection."
The Tesla recalls are worldwide. Most of the affected vehicles are in the United States, with some in Europe and Asia. Tesla began delivering the Model-S to customers in 2012.
The problem that caused the recalls was discovered after a single report was made to the company in early November.
According to Tesla Motors Inc; the cost of the worldwide recalls will be "immaterial."
Although, there have been no accidents or injuries related to the problem so far, but the recalls will surely raise questions for those who are bearish about the company's stock.