Why Windows 10 maybe spying on you by Default.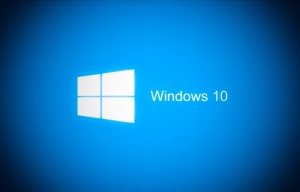 With Microsoft recently releasing his Windows 10 as a free upgrade; there is no doubt that the Windows 10 is still an ongoing success for now with the numbers of the users already upgraded.
Concerns:
Since the launch of the Windows 10, users has been expressing their concerns on social media to suggest that the default settings in Windows 10 maybe putting your personal information at risk through the data collection.
Although, users are given the option to opt out of much of this data collection, but unfortunately most consumers will not be aware of the scale of the collection and may not review their privacy settings.
So, what Privacy's are you really risking with the Windows 10 privacy concerns:
Unfortunately, with the Windows 10 Microsoft collects contents of your private communications such as email, websites and downloaded apps, as well as the contents of private folders. They also save lots of your basic information, such as names, contact details and passwords.
Microsoft also introduced Wi-Fi Sense, a feature that lets your friends automatically connect to your Wi-Fi network. The tool, enabled by default, does so by sharing your Wi-Fi credentials with your Outlook, Skype, and Facebook contacts.
It collects search queries from its Bing search engine, and conversations users have with using Cortana, the voice-activated digital assistant. The company's privacy statement says "your typed and handwritten words are collected".
In the company's new terms of service, it says: "We will access, disclose and preserve personal data, including your content (such as the content of your emails, other private communications or files in private folders), when we have a good faith belief that doing so is necessary to protect our customers or enforce the terms governing the use of the services."
So, what is the way forward?
As it stands, all you can do is to take that extra time to review the privacy settings of the Windows 10 after you upgrade, and decide if you want to opt out of things you are not comfortable with or not.
As we all know that it's still the early stage of Windows 10; all eyes are currently on Microsoft on his new Windows 10.