Microsoft to Buy LinkedIn for $196 per share; an all-cash transaction valued at $26.2 billion.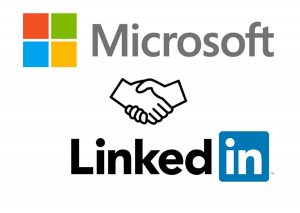 Microsoft Corp. and LinkedIn Corporation has announced a Prospective deal under which Microsoft will acquire the professional social platform LinkedIn for $196 per share in an all-cash transaction valued at $26.2 billion (inclusive of LinkedIn's net cash).
According to sources; LinkedIn will retain its brand, culture and independence.
Jeff Weiner will remain the CEO of LinkedIn and will be reporting to Satya Nadella (CEO of Microsoft).
The professional social platform (LinkedIn) is currently the world's largest and most valuable professional network, and it continues to build a strong and growing business.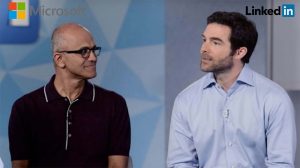 In a recent development by LinkedIn; the company acquired a leading online learning platform Lynda.com in other to enter a new market, and also, it launched a new version of its mobile app which led to the increased in users engagement and enhanced newsfeed.
In addition to the deal; Microsoft has confirmed they will seek all necessary related approval's in due course.
The deal is currently Microsoft's largest acquisition in history; and the transaction is expected to close this calendar year.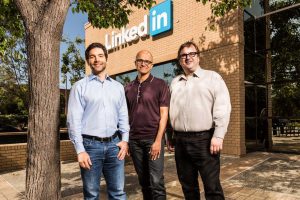 Read More: Microsoft to Buy LinkedIn in Deal Valued at $26.2 Billion