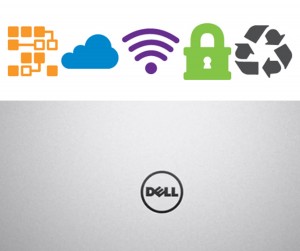 Japan's NTT Data is buying Dell's technology IT services business for more than $3billion as the company seeks to expand its business in North America. The deal is set to be the biggest-ever acquisition by Japan's NTT Data.
The recent move will allow the U.S. computer maker Dell to reduce some of the $43bn in debt that Dell is taking on to fund its pending cash-and-stock acquisition of data storage provider EMC Corp, in a deal worth almost $60billion.
According to a report on Reuters: "The Japanese company said it would pay around $3.05bn, an amount that excludes debt and unspecified advisory fees.
The sale will also offer NTT Data, one of the world's largest technology services companies, a bigger foothold in the United States, where it is looking to expand in healthcare IT, insurance and financial services consulting."
Dell has reportedly been looking to sell off non-core assets to raise billions of dollars ahead of its $67bn takeover of data storage firm EMC Corp.
As part of the recent acquisition; Japan's NTT Data will take on Dell's 28,000 employees in North America and India inclusive.
Also, in a filing to the Tokyo Stock Exchange, Japan's NTT Data said the purchase will enhance its cloud and business-process outsourcing services worldwide.
Japan's NTT Data has been looking for new sources of revenues outside of Japan for a while now; and based on the fact that Japan faces a shrinking and rapidly ageing population; the move is no doubt a spot-on.