Self-Driving Cars: All seems to be looking hopeful for Google's Self-Driving Car, with a recent Legal breakthrough.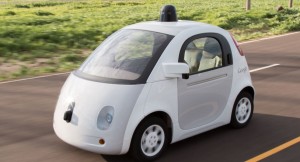 According to recent development; the US National Highway Traffic Safety Administration (NHTSA), the body that sets rules and regulations on America's roads has recently shared its thoughts in a letter to Google that was made public this week concerning Google's Self-Driving Cars.
The self-driving cars could soon be given the same legal rights as a human driver, and that will surely pave ways for vehicles without steering wheels or pedals driving on public roads.
Before the recent development, all cars without a human driver would not be considered roadworthy in the US. However, with the continuous advancements in technology, the NHTSA has changed its perspective on the matter.
The agency's letter is certain to have sharpened the debate over regulation of cars that can drive themselves, even though the technology is still probably years from becoming mainstream.
Is this a Boost for Google's Self-Driving Car?
Well, it means Google's Self-Driving Cars is one crucial step closer to being allowed on public roads, with the NHTSA's blessings. The Self-Driving Cars may now likely fits the key criteria required to pass the Federal Motor Vehicle Safety Standards test.
Although, the N.H.T.S.A. letter, which was posted on the agency's website, is not a complete endorsement of Google's position.
But, the major burden that remains on the self-driving car manufacturers is the facts that they now need to prove that their vehicles meets all demanding safety checks by federal safety standards.
Read More on Bloomberg: Google's Self-Driving Car Software Considered a Driver by U.S. Agency