Google may soon release a Virtual Reality Headset to replace its Cardboard VR this Year, and with full Android compatibility.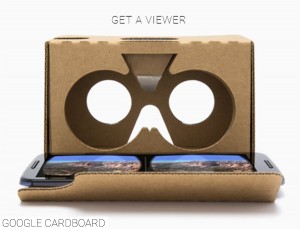 There are some likely indications that Google maybe planning to release a more sophisticated VR-Headset (Virtual Reality product) this year (similar to Samsung's Gear VR).
With all indications, this will likely be a strong brand for Google if successful.
Google's Virtual Reality Headset:
With all things been equal; Google is likely to add extra support for the VR-headset technology to its Android operating system.
According to sources: the report suggests that the Google's new Virtual Reality Headset will feature "better sensors, lenses and a more solid plastic casing."
Google's current VR (Google Cardboard) solely relies on a smartphone for all its functionalities, it uses a traditional app for all its virtual reality related. But the new VR headset will likely be more sophisticated and run on Google's upcoming news smartphone.
Although, the virtual reality headset may likely be backward compatible with other Android devices, which will give it a better advantage over Samsung Gear VR (which only works with Samsung's Galaxy S6, Galaxy S6 edge, Galaxy S6 edge+, and Galaxy Note 5); only time will tell.
The most interesting part is that, Google is likely to embed its new virtual reality features directly into the next Android update. Sounds great!
The news of Google's VR headset is currently trending on Twitter and other social media.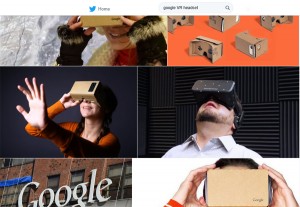 The VR-Headset hopes:
Although, Google has not confirmed the news of the virtual Reality headset or the Android support of the likely VR. But one thing is certain; Google will surely unleash the sophisticated VR headset at its next events in May this year (2016).
Most of all, with Google strengthening his presence in the Virtual Reality product industry, companies like Samsung and others may soon have reasons to worry over the virtual reality dominance.