Best Buy Tops Estimates, after posting a surprise increase in quarterly sales.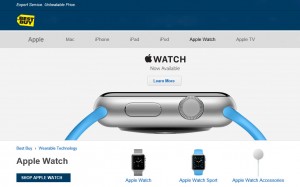 Best Buy Co. on Tuesday reported a better-than-expected increase in sales and profit in its second quarter, as sales of large-screen TVs and phones continued to drive sales growth.
The U.S. multinational consumer electronics corporation reported an unexpected increase in quarterly sales and said it expected consumer spending to remain strong this quarter.
The sales of televisions and mobile phones have helped to offset shrinking sales of other gadgets such as personal computers, tablets and others.
Best Buy continued its remarkable turnaround with a big help of Apple products.
After showing progress with the result, Best Buy stock jumped high in the pre-market, and marking it the biggest intraday gain in more than two years.
As the growth season continues at Best Buy, it's truly a big thanks to Apple products and other products like large-screen TVs and mobile phones.