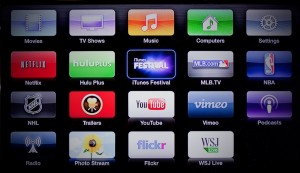 Apple at another crossroad, the tech giant has decided to move the launch of its live TV service to 2016.
After several years of waiting, Apple TV fans may have to wait at least until next year for the long-rumoured live TV service.
So, what went wrong?
The tech giant seems to be facing some difficulties, the negotiation talks to license programming from networks are taking longer than expected.
The Apple live TV service was widely expected to be unveiled next month, but sources tell Bloomberg that plans for the September debut have been scrapped because of a lack of progress in securing licensing deals for programming from content providers such as TV networks, (Bloomberg's sources said).