Amazon to lays-off engineers and cut hardware development after Fire phone flop.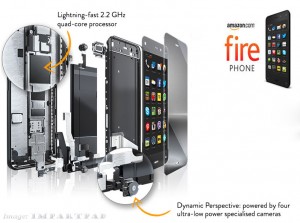 There is no doubt that Amazon Inc. is struggling in the hardware market. And the cutbacks has reflects the company's unusually cautious approach.
With the failed efforts to break into the smartphone space with the Amazon Fire handset last year, the company is said to be laying off engineers in the hardware unit responsible for the handset.
According to source; In recent weeks Amazon has laid-off quite a number's of engineers who worked on its Fire phone, the laid-off is more in the hardware unit behind many of the company's consumer devices.
The company has also scaled back or cancelled some products, including a large-screen tablet, according to source.
Also, there is no doubt that Amazon dominates the e-commerce industry, mainly in the fast growing online shopping industry. But the company is hardly a player in the gadget market and in the quickly growing world of mobile app sales.
Google's Android and Apple's iOS mobile operating systems together own about 96 percent of the smartphone market, and they both have their own app stores that come preinstalled and are simple to use.
Amazon's hardware efforts have always been about getting people to buy products from them in other to increase sales.
As a recent development, Amazon is serious about cutting costs, although maybe working on its future products.
If anything at all, Amazon really needs to prove its presence in the hardware market.